Martin Truex Jr. holds off Kevin Harvick to win Bojangles' Southern 500
BY foxsports • September 4, 2016
This time, Martin Truex Jr.'s pit crew was flawless while Kevin Harvick's, once again, was far from it.
That as much as anything was how Truex Jr. won the Bojangles' Southern 500 Sunday night at Darlington Raceway, holding off Harvick down the stretch.
It was Truex's second win of the NASCAR Sprint Cup Series season, and the fifth of his Cup career. He also won the Coca-Cola 600 in May, making him just the eighth driver to score wins in two of the most prestigious races in NASCAR in the same season.
In the 11 races in between winning the Coke 600 and capturing the coveted Southern 500 Sunday night, Truex led laps in seven but won none of them. One week earlier at Michigan, his pit crew likely cost him a shot at victory -- but on Sunday, they were money.
"We've had a string of terrible bad luck lately," Truex said in Victory Lane. "We've had super-fast race cars. ... I knew when the bad luck stopped coming, we would start racking them off. Tonight we weren't the best car, and we won for once. I just couldn't be more excited."
Harvick's No. 4 Stewart-Haas Racing car was the fastest in the field for most of Sunday night, but his pit crew was the pits. Three consecutive slow stops cost him dearly in the last third of the race. 
On the second one, with 85 to go, he went in leading and came out in 12th after a 16.6-second stop. Denny Hamlin took over the lead after needing only 11 seconds for his stop.
"Did we just lose this race?" Harvick asked his team over the radio afterward.
At that point, Harvick had led 213 of the first 283 laps.
The fact is, despite losing a total of 17 spots over a stretch of three pit stops, Harvick raced his way back to second and with 21 laps to go was running down Truex, who took the lead seven laps earlier, when the No. 4 Chevy made fairly hard contact with the outside wall.
When Clint Bowyer and Aric Almirola tangled shortly thereafter, destroying Almirola's beautiful No. 43 Richard Petty Motorsports throwback car, Harvick caught a break. He was still running second when the caution came out -- and this time, his team got him on and off pit road in a timely manner.
So on the ensuing restart with 12 to go, Harvick started on the outside of the front row, alongside leader Truex Jr., the only driver to beat him off pit road.
Truex grabbed the lead, while Harvick briefly gave up second to Kyle Larson but eventually grabbed it back. From there, however, Harvick could not chase Truex down and was forced to settle for second.
Larson finished third, with Hamlin fourth and Joey Logano fifth.
There were lots of problems for others throughout the night, including one that cost Tony Stewart a summons to the NASCAR hauler for a conversation with officials after the race.
On Lap 203, Brian Scott was four laps down when Stewart attempted to pass him. Scott slid and inadvertently blocked Stewart, who turned the No. 44 Richard Petty Motorsports Ford into the wall.
"We were just in a bad situation ... I was trying to let Tony go," Scott said.
Scott said he stuck his hand out the window to waive Stewart by, but he thought Stewart might have mistaken it for giving him the finger.
"Apparently he got mad at me," said Scott. "I have a lot of respect for Tony. He's always raced me really clean."
Stewart and his crew chief were summoned to the NASCAR hauler after the race. It is uncertain for now if Stewart and his team will be penalized anything because of the incident.
Truex, meanwhile, took the lead for good with 28 laps to go and did not relinquish it. It was sweet redemption for him at the 1.366-mile track where in 10 previous career starts he had led a total of nearly 100 laps but the best finish he could manage was fifth.
"I've been wanting to win this one for a long time," Truex said. "... I could go on and on for hours, I guess. It was just frustrating to lead laps throughout my career here. I feel like we let a few slip away, for sure.
"But we'll do some celebrating tonight."
---
---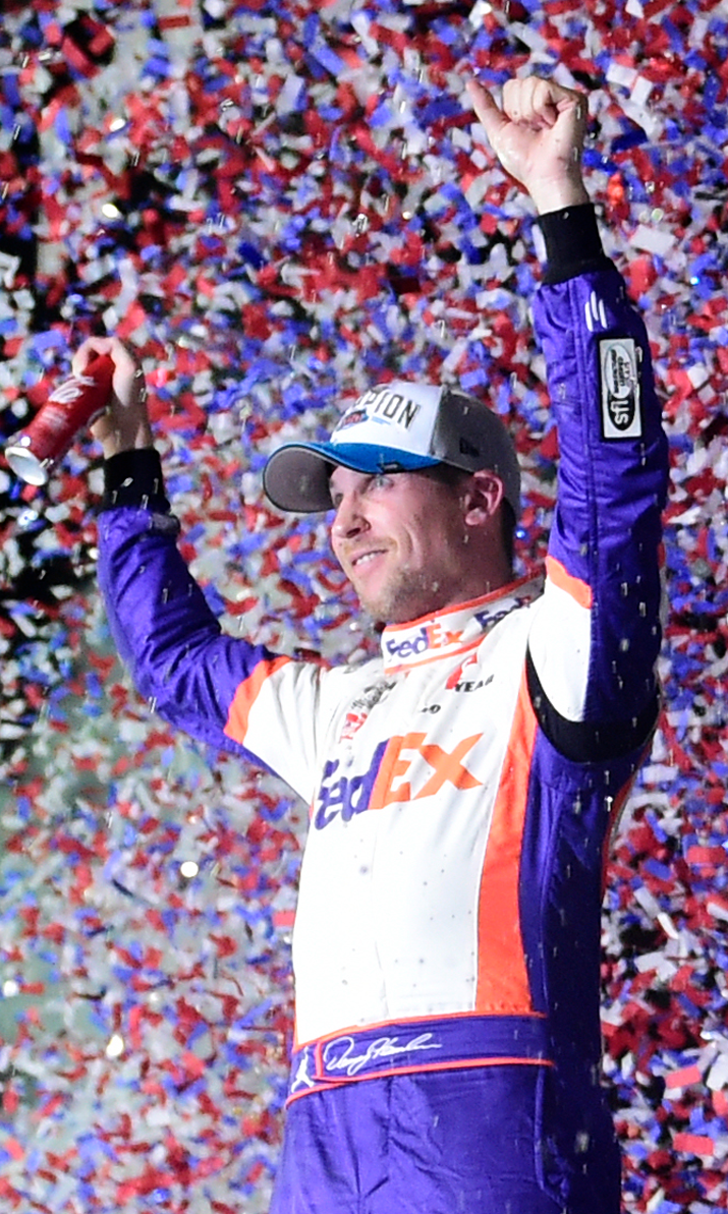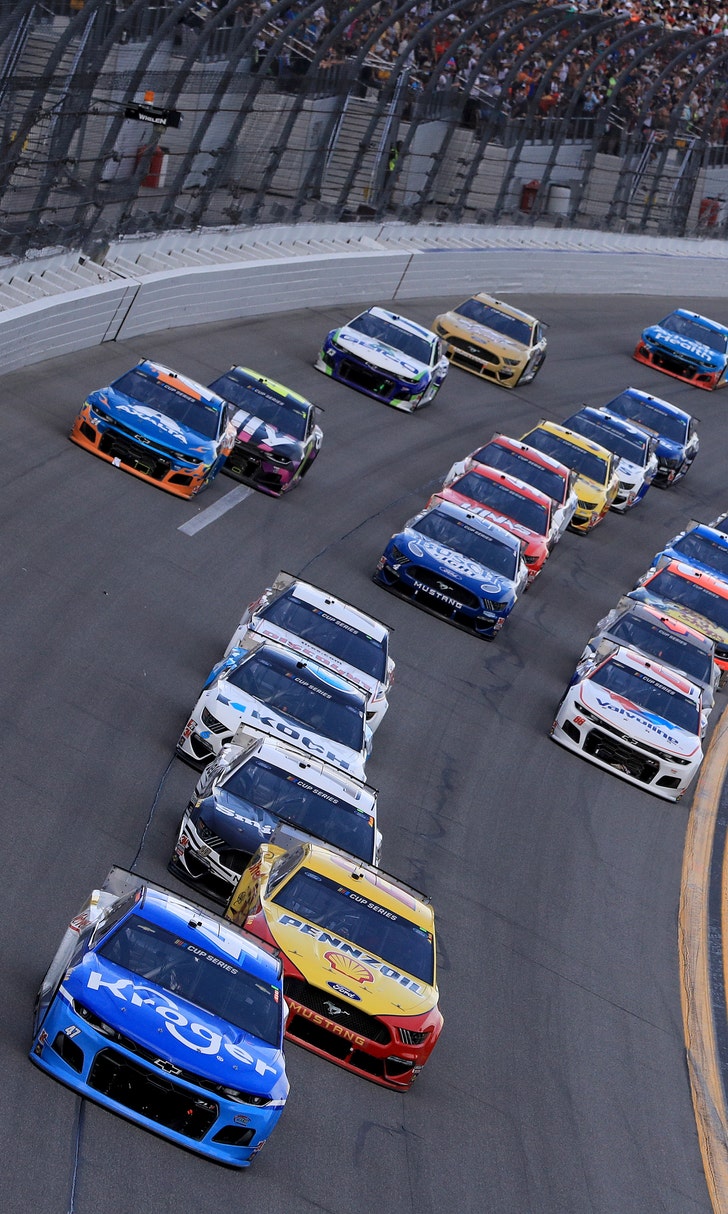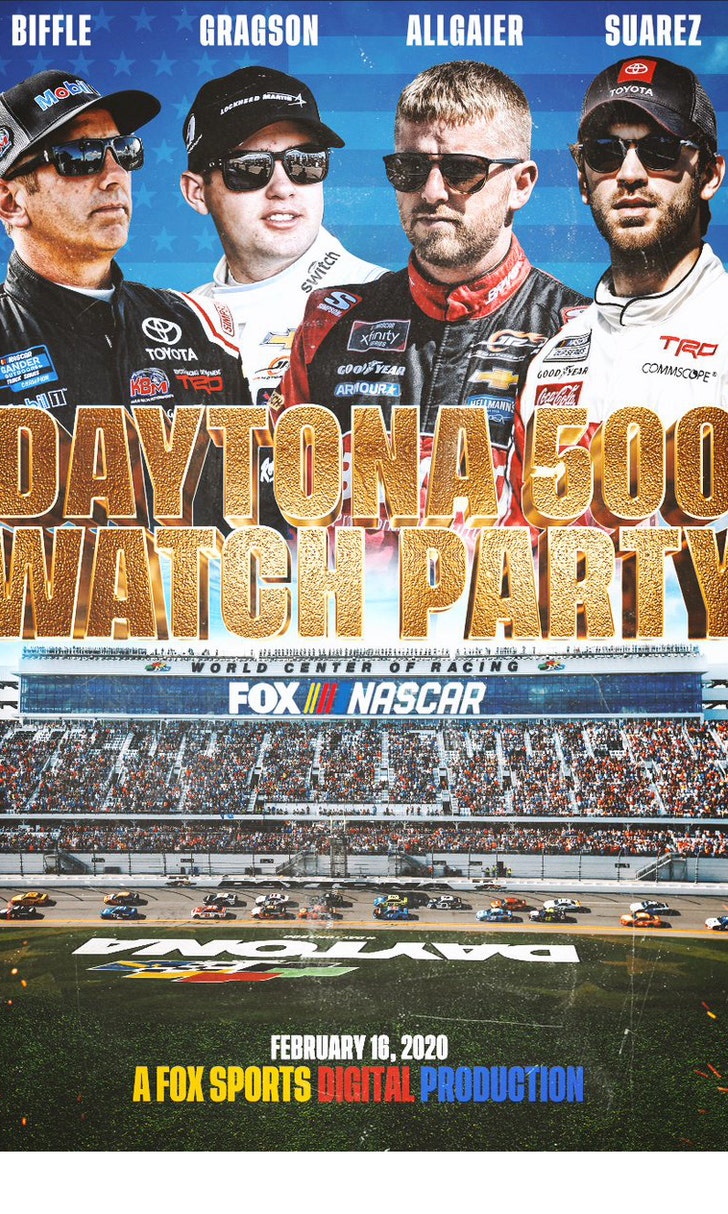 The Daytona 500 Watch Party!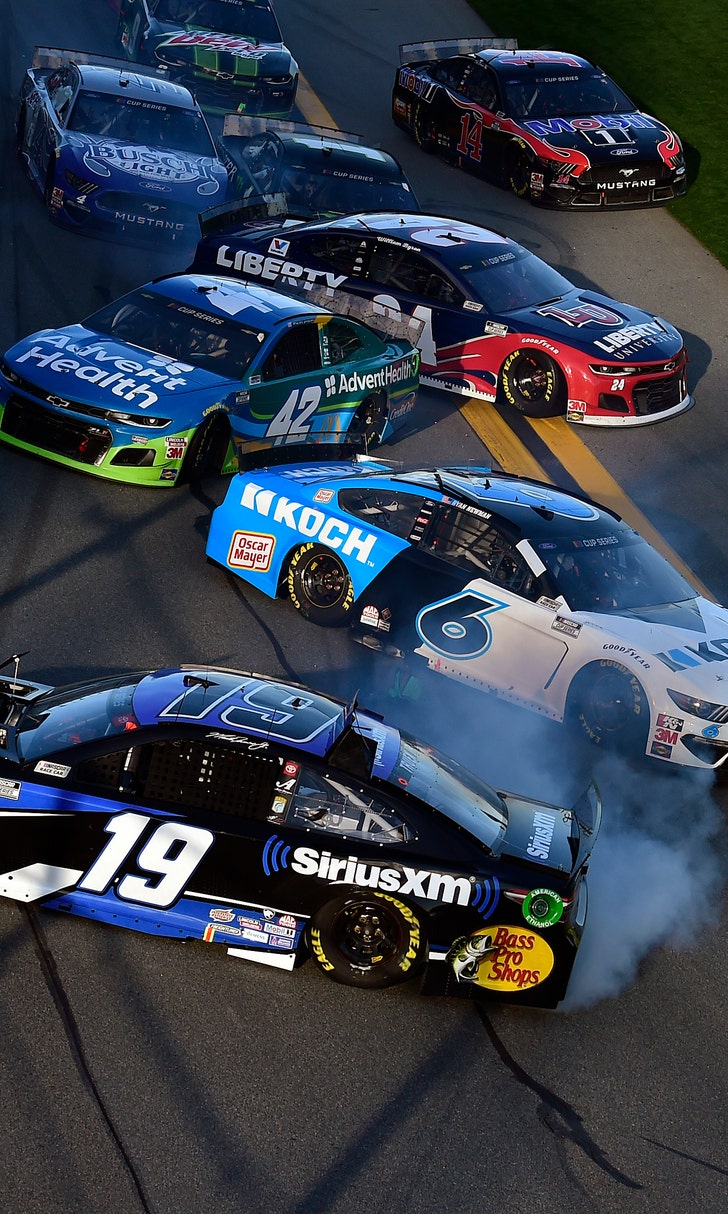 The Numbers Game At Daytona