Martin Truex Jr. dominates at Dover in Chase elimination affair
BY foxsports • October 2, 2016
Martin Truex Jr. won the Chase for the Sprint Cup elimination race Sunday at Dover International Speedway, which spelled the end to the championship hopes for four drivers.
"I've got to pinch myself. This is unbelievable," Truex said after claiming his second win in three Chase races and his fourth of the 2016 season overall.
Truex did it in style, too, in front of friends and family who always attend the races at the Sprint Cup track closest to the city where he grew up in Mayetta, New Jersey.
"All in all, this is a dream come true. I've got a lot of friends here, a lot of family here," Truex said. "We had a lot of people here with our (charity) foundation who came all the way from my hometown. One-hundred and fifty of them took a bus here, and we met them before the race. They were out there with their Martin Truex Jr. Foundation towels, waving the towels as I went by.
"It was just awesome. The sky's the limit for this team."
The Citizen Soldier 400 was the final race in the first round of the 2016 Chase, with the 16-driver playoff field trimmed to 12 at its conclusion.
The four Chasers eliminated were Chris Buescher, Jamie McMurray, Kyle Larson and Tony Stewart.
The 12 to advance included not only race winner Truex, but also Kevin Harvick, Kyle Busch, Chase Elliott, Brad Keselowski, Matt Kenseth, Joey Logano, Jimmie Johnson, Austin Dillon, Denny Hamlin, Carl Edwards and Kurt Busch.
Truex dominated Sunday's race in his No. 78 Furniture Row Racing Toyota, leading a race-high 187 laps. Kyle Busch, who led 102, finished second.
The top nine finishers were Chase drivers -- with the top two finishers followed, in order, by Elliott, Keselowski, Kenseth, Logano, Johnson, Dillon and Hamlin.
While Truex pretty much breezed through the day, the same could not be said for a number of other drivers.
That included Johnson, whose No. 48 Hendrick Motorsports team was leading when it headed to pit road on Lap 280 -- only to be penalized for having a pit-crew member over the wall too soon. That dropped him to 16th and, although he recovered to finish seventh, it was not what he was expecting on a day when he earlier had the dominant car and led a total of 90 laps.
The day also turned into a disaster for the two Chip Ganassi Racing entrants into the Chase -- Larson and McMurray.
First Larson went a lap down when he had to come in for an unscheduled pit stop because of an electrical issue, apparently something to do with a battery connection that robbed his No. 42 Chevy of power. Then it went from bad to worse as, on top of that, the team was penalized for having too many crew members over the wall during the stop.
When all was said and done, Larson was three laps down and never could recover.
"I don't know what happened with the battery or whatever, but I lost power and lost a lap," Larson said. "Then we had too many men over the wall. Really, if we hadn't had too many men over the wall we probably would have been all right, because I was only a lap down."
McMurray seemed to be on the verge of racing his way into the next round of the Chase when he later lost a motor in his No. 01 CGR Chevy.
The direct beneficiary of the bad luck and poor pit stops by the CGR teams was Austin Dillon, driver of the No. 3 Chevy for Richard Childress Racing. By virtue of his solid eight-place run and the eventual poor finishes by Larson (25th) and McMurray (last in 40th), Dillon was able to lift himself from the bottom four going into the race to advance to the second round of the Chase.
"It's a nice little early Christmas present for Austin there by both Ganassi cars," a somber Larson noted.
Truex powered through it all with little or no difficulty. He's now led more laps in his last six races than he did in any of his previous 10 full-time Cup seasons.
Truex won the Chase opener at Chicagoland, led the most laps in the second Chase race at New Hampshire before ending up seventh, and now has dominated at Dover.
"We're not messing around, I guess," a beaming Truex said in Victory Lane. "We are here to get it done and, golly, I work with the best bunch of guys you could ever ask for. It's just amazing to drive the race cars and be able to do what we've been able to do. I'm just ecstatic."
---
---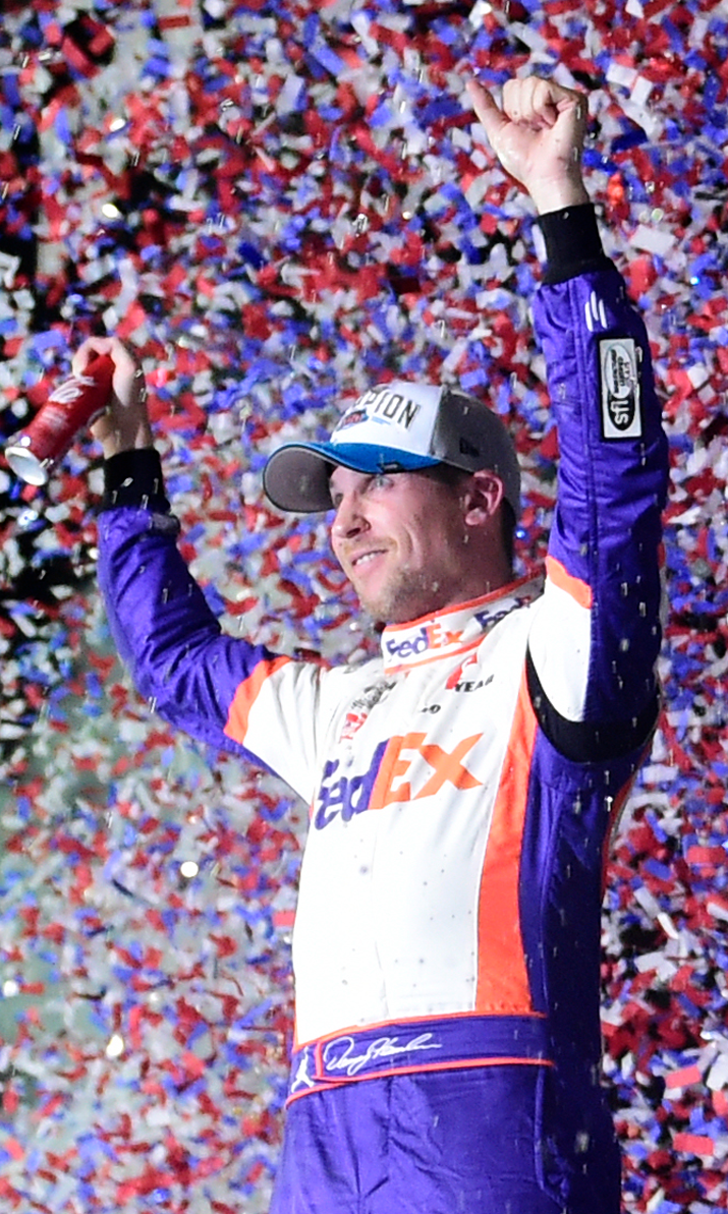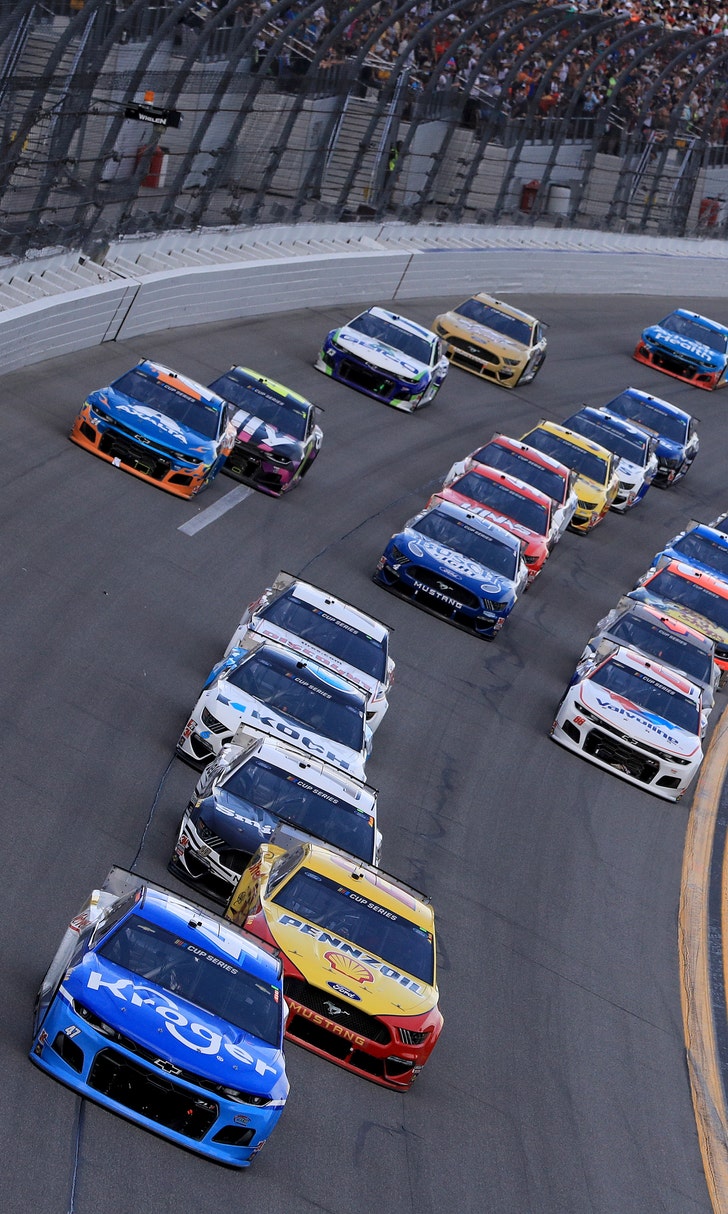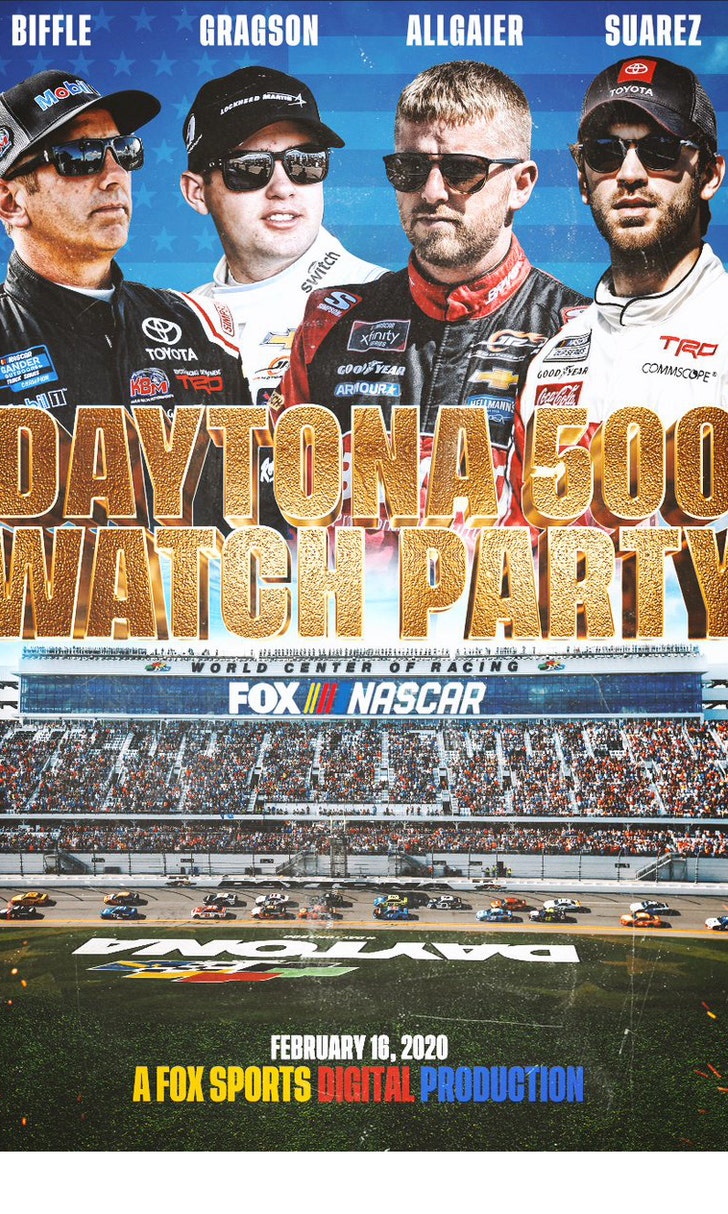 The Daytona 500 Watch Party!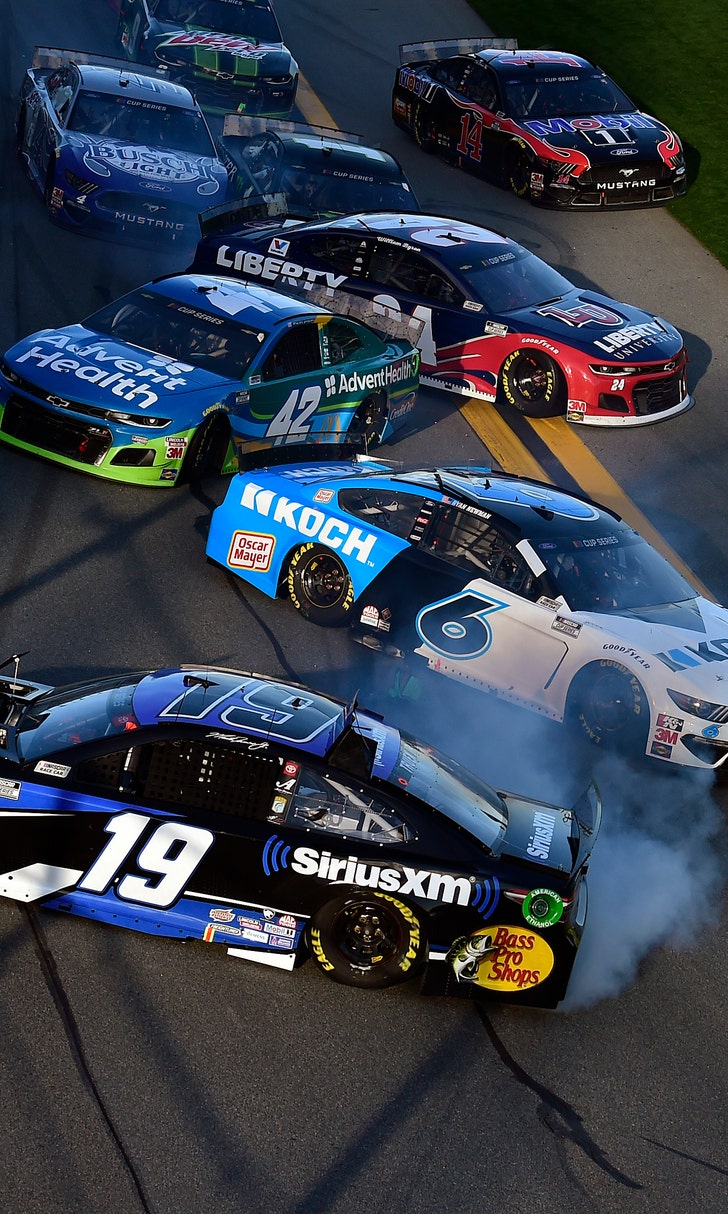 The Numbers Game At Daytona