Little track – Big excitement
BY Darrell Waltrip • October 28, 2013
Can you believe we have now put our 33rd race of the 2013 NASCAR Sprint Cup season into the books? Then there were three – Texas, Phoenix and Homestead. So we've run all these races. It's been a long season. There's a lot of tension. Folks are tired and worn out but we still have this Chase to finish.
That's why I have always thought having Martinsville in the Chase is just perfect. It's a perfect pressure-release valve for some of these drivers to let their frustrations out. We saw a lot of that this past weekend. There were some drivers that really got aggravated with each other. I bet you upon further review, Kevin Harvick regrets the things he said about Ty Dillon on Saturday following the truck race. He came out Sunday and apologized. I'm also pretty sure upon further review, Greg Biffle regrets getting up in Jimmie Johnson's face after the race on Sunday.
I just think short-track racing is famous for producing those kinds of emotions. For the fans in the grandstands or the fans at home watching the race that makes for really good stuff when the driver's emotions boil over. Please don't lose sight that good short-track racing is always about people mad at each other. Good short-track racing is all about having fun, too.
You never hear drivers complaining about aero-push on a short track. Your ol'heap can be beat all to heck, but there you are racing for the lead. That would never happen at Daytona or Talladega or any of the mile-and-half places we go to. I love short-track racing because it showcases those drivers who have finesse, skill and car control. The other thing it does is showcase those drivers that don't have any of that.
Drivers love to get to the short tracks and mix it up. They love getting underneath each other and giving you a little tap. They don't wreck you, they just nerf you enough to get up under your car and move on by you. Sunday we 16 cars on the lead lap at the end of the race. We also had another 10 cars a single lap down. Of the 43 cars that started the race Sunday, we had 36 of them finish it.
If you had 17 cautions and 111 caution laps anywhere else, you'd have half the field in the garage wrecked. That doesn't happen on a short track. Whether you get spun around or get a lap down, you can still battle on and overcome it. That's just incredibly hard to do on the bigger, faster speedways.
I love short-track racing. It is the backbone of our sport and always has been. I was blessed to be able to thrive on the short tracks. Eleven of my wins came at Martinsville. I grew up racing on the short tracks and it just came natural to me. It's a great training ground for our up and coming NASCAR Stars of tomorrow.
Speaking of that, what about Bubba Wallace Saturday in the truck race? Darrell Wallace Jr – I call him DW Jr. – became the first African-American to win on one of the top NASCAR Touring Series since Wendell Scott did it back in 1963. It's an amazing accomplishment for that young man and where did he do it at? He won it on a short track.
Right there is a great indication of why short tracks are so important to our sport and why we need them on the schedule. Racing on short tracks gives young drivers, male and female, a chance to learn how to race and win. It gives them confidence to build off of to take that next step forward to the bigger tracks.
So Saturday's historic Truck Series win set the stage for a really interesting weekend. Who would have thought that Matt Kenseth, who has zero wins at Martinsville, would go there, qualify fourth, lead the most laps, finish second and leave there tied for the points lead with Jimmie Johnson? Jeff Gordon got his eighth win, tying him with his teammate Jimmie Johnson for most among active drivers.
Wednesday night I was on Claire B. Lang's show on Sirius XM as she broadcast live from our Waltrip Brothers Charity Championship. I said then that I just had a feeling that it was Jeff's time to shine.
He and that team have been running well. Obviously, he has a lot of wins there so he feels very confident rolling into Martinsville. I just felt like Jeff would capitalize on that and have some good luck for a change. So it was good to see him back in Victory Lane for the first time this season. It also moved him up to third spot in the points, but he is still 27 points back. The downside is the sand in the hourglass is quickly running out with only three races left.
Denny Hamlin had a great weekend. He won the pole for both the truck series race and the NASCAR Sprint Cup race. That's a boost he and the team really needed. They've had nothing short of a miserable year after Denny got hurt. Since then almost nothing has gone right for the No. 11 car.
So while Jeff was moving into third spot, Matt was erasing Jimmie's point lead and now they head to Texas all tied up. I wouldn't be the least surprised if we started Homestead or even ended Homestead with Jimmie and Matt tied. It would be like 2011 all over again when Tony Stewart and Carl Edwards tied.
Tony won the tie-breaker and the championship because he had more wins. If it comes down to that again in 2013, then Matt will be our champion. Matt has more wins that Jimmie. That once again points to why the focus is on and should always be on one thing – winning.
Sunday was a great short-track race at Martinsville. We had a lot of cautions. Heck, at one time I thought the Pace Car was going to have to come in itself to get four tires and fuel itself because it had been out there so long running so many laps.
The other thing that came out of Martinsville was the discussion about concussion testing. I think that is a great idea. I'm a huge fan of that. I'll be the first to admit that I drove a couple races in 1983 after my bad wreck in the Daytona 500 and I can barely tell you anything about those two races. I shouldn't have been in the car, but that's just how we handled things back then. That was then and this is now.
Initially it's just a baseline test when you are normal, if there is such a word for some of us. Then if you have an accident or there is concern about your welfare after an incident, you take that same test again and see where you are. I think it is a very important step forward for NASCAR. I don't buy into the "Big Brother trying to control everything" argument. I think it is NASCAR protecting us from ourselves.
Trust me, I've been there. We wouldn't drive with gloves, or HANS devices or closed-faced helmets if we had the choice. NASCAR no longer gives you that choice anymore and when it comes to safety, I am all for it. All of this is just another step in the right direction. Like the introduction of more stringent drug testing in our sport, there may be some bumps in the road for sure. Dale Earnhardt Jr. proved last year that your health is more important and any race or any possible championship. So I think it is a great move by NASCAR.
So we leave the short, flat track of Martinsville and head to Texas. where everything is bigger. This weekend is high banks and high speeds. Of the 10 Chase races, this weekend's event offers the largest purse of more than $7 million. Expect fireworks on and off the track because Track President Eddie Gossage and his crowd know how to put on one heck of a show. Last weekend was hot dogs and Grandfather clocks at Martinsville while this weekend its boots, spurs and who has the most horsepower.
---
---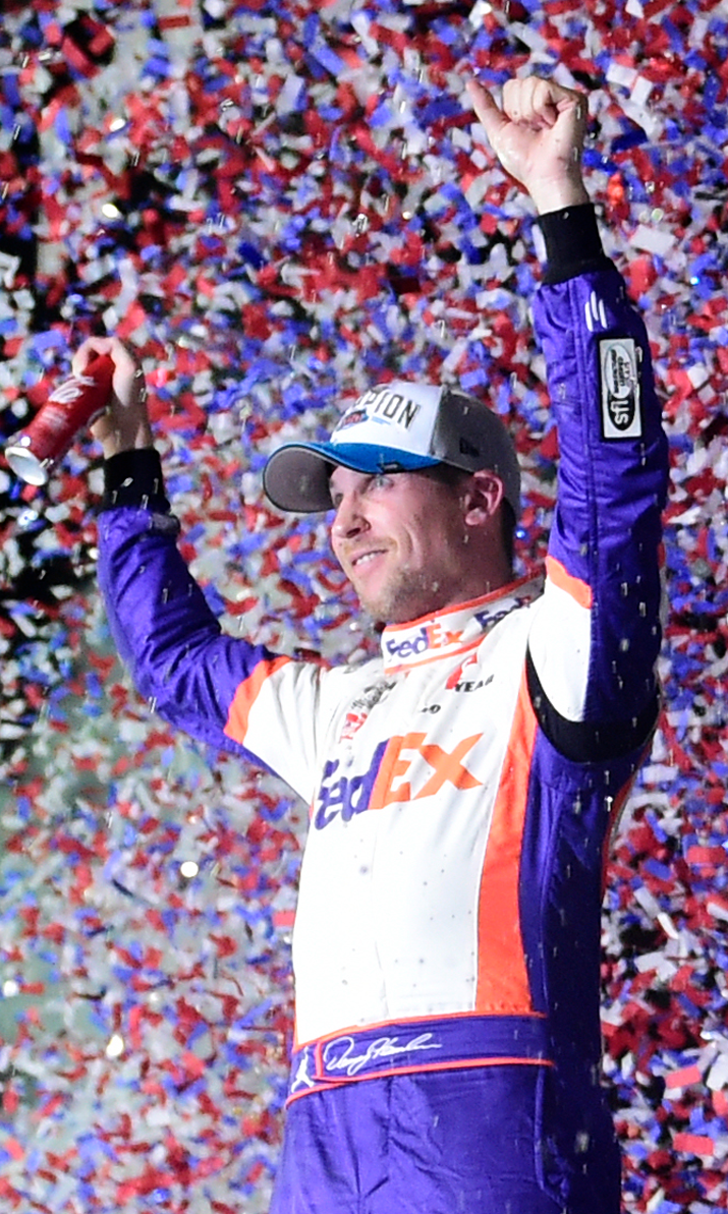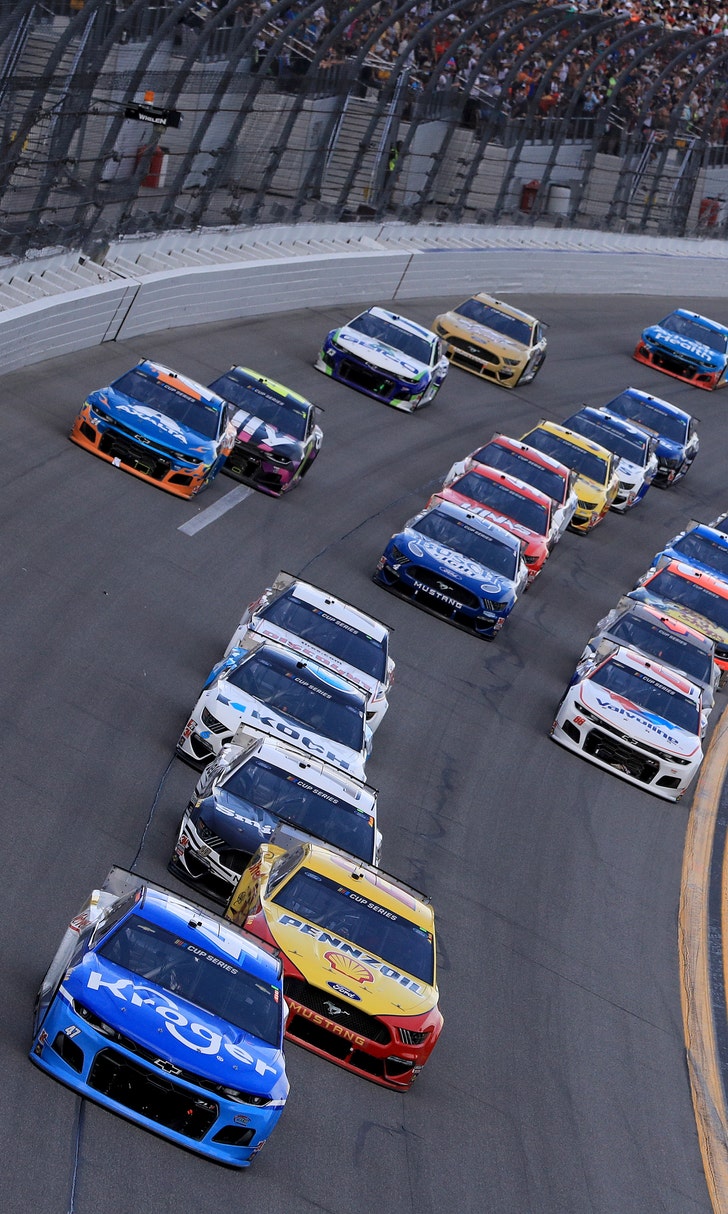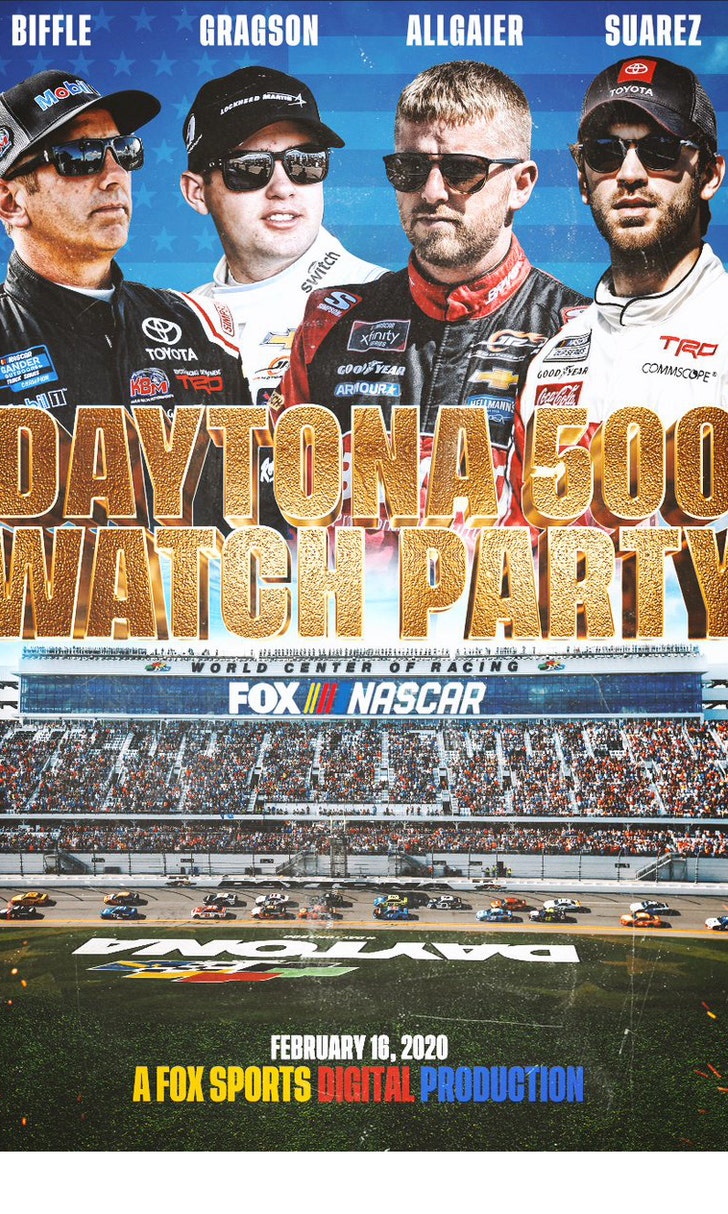 The Daytona 500 Watch Party!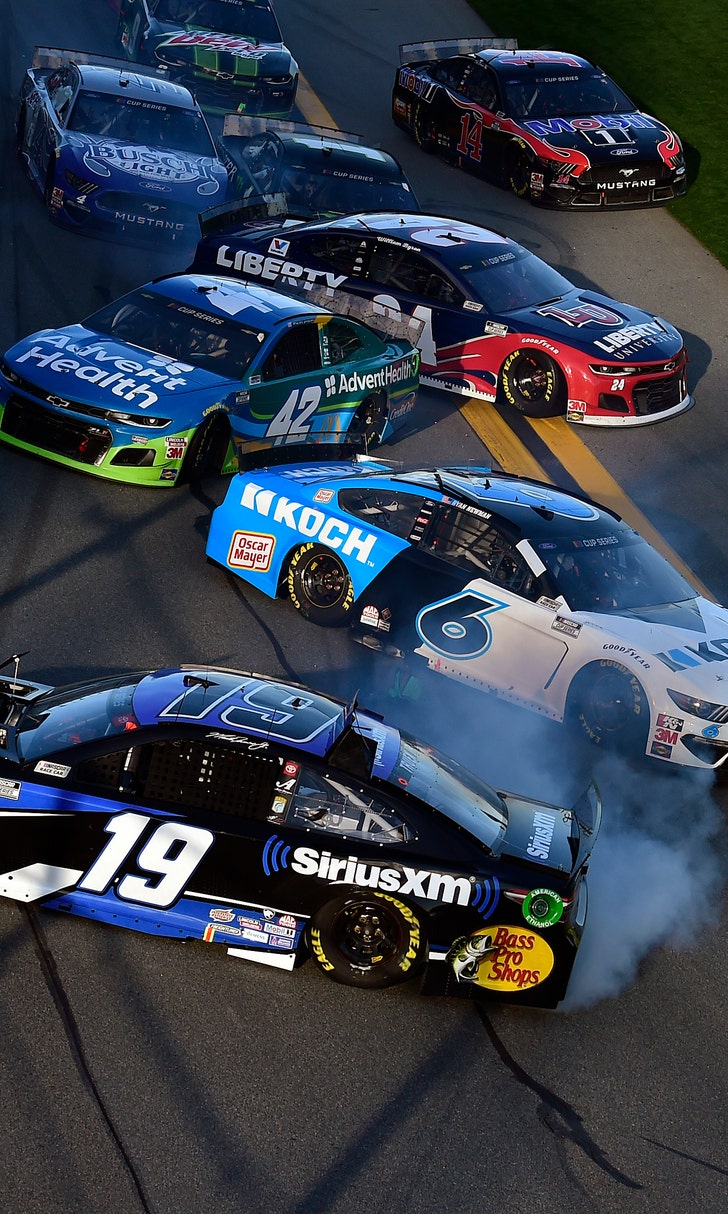 The Numbers Game At Daytona