NASCAR Cup Series
NASCAR Cup Series
Lessons learned at the All-Star Race
Published
May. 19, 2009 5:01 a.m. ET

I don't think we were disappointed one bit with the racing we saw Saturday night at the All-Star Race. There were a lot of great story lines — some about surprising and unexpected players.

For example, I don't think anyone anticipated Sam Hornish Jr. would find his way back into the All-Star Race for a second year in a row. That was huge, and another big boost for him in his progression in Sprint Cup Racing. Then, you also had Jamie McMurray edging out Martin Truex Jr. and David Reutimann in the Showdown. Both those cats were looking to be players, but McMurray got the last transfer spot.


downlevel descriptionThis video requires the Adobe Flash Player. Download a free version of the player.


Additionally, I think it was really neat to see rookie Joey Logano voted into the big show by the fans. Maybe those 300,000 fans they mention in his TV commercial all stepped up and voted for the young man. Obviously, it was his first-ever All-Star event, and I think he did well for himself. He had a good solid run, which I think will be a good ego-booster for this weekend's Coca-Cola 600. I think we saw some definite fan loyalty for No. 20.

I expect that his being able to run the race last Saturday night will do a lot for Joey's confidence this Sunday. And don't forget that he is also coming off a great run at Darlington — which, as you know, is an extremely difficult track for veterans, let alone a rookie. I mean, the kid wouldn't be tapped by Joe and J.D. Gibbs, Mark Martin and a host of other owners in the sport if he didn't have a ton of talent.

The kid has the feel; thus far, he's just lacked the confidence. C'mon, he's only 18 years old. If any of us can remember back to when we were 18, yeah, we were probably cocky, but were we confident? I doubt it. You gotta believe with the talent he has, it's all going to come together in the very near future.


On the money





While those guys all had great weekends, the biggest winner was the million dollar man: Tony Stewart. Logano's predecessor finally got a victory for his own team — and folks, it was huge. Stewart wants both his teams to be competitors, and they are now. There's no way you can overlook the Stewart-Haas team anymore. There's just no way. To me, they are on the same level as Hendrick Motorsports, Roush Fenway Racing and Joe Gibbs Racing.

From here on out, they are the real deal player to win races and be a Chase contender. By the time we get back to Richmond in September, I fully expect both teams to be in the hunt for the 2009 Sprint Cup. I am almost willing to bet that both teams will have won a points race before we get to the Chase. Not just one team, but both of them.


Where the rubber meets the road


I think Saturday night we learned we can expect some really good racing this coming Sunday afternoon and evening.

We also saw that Goodyear has done an outstanding job with this tire; they ought to be commended for that. This tire gives the teams options, and that's a good thing.

After all, no team likes always being put in a box where they have to take four tires every time they come down pit road. Now teams have the opportunity to plan out and implement some strategy. What we saw at Darlington was unheard of — being able not to take four tires. Now we have seen it here at Lowe's Motor Speedway, too. That's great.

The other thing is that people are not complaining about the wear on the tires. Anytime you can see cars three-wide coming off of Turn 4 ... well, folks, the tires can't be too bad, and neither can the car. Now it may not be a smart move to do that — but hey, it looks great on TV.

I talked to a lot of fans as they were leaving the race Saturday night, and they were really jazzed up about what they had just witnessed. That's a big plus right there, and it also sets the stage for this Sunday's race.


Looking forward
---

FOX race analyst Jeff Hammond led Darrell Waltrip to two of DW's three Winston Cup championships as his crew chief. They also teamed to win the 1989 Daytona 500.


For autographed copies of Jeff Hammond's book "Real Men Work in the Pits," plus magnets, hats and more, check out www.dwstore.com.


For photos and appearances, visit Jeff's web site
www.jeffhammond.com.
---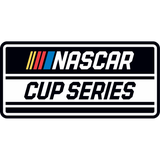 Get more from NASCAR Cup Series
Follow your favorites to get information about games, news and more
---