Larson eager to make noise with his driving
BY foxsports • April 17, 2013
Kyle Larson can't wait for the day the talk is solely about his skills as a driver and not the crashes or close calls that have tainted his rookie season in the Nationwide Series.
The 20-year-old Larson gained attention when his car flew off the track and into the fence at Daytona International Speedway in February. More than two dozen people were hurt when debris, including a tire, went into the grandstands.
Two weeks later, Larson's car was in flames after a crash in Las Vegas. Then last Friday night, Larson nearly slid into a cleanup truck at Texas Motor Speedway after blowing a tire.
''Hopefully, I'm getting all these weird races out of the way early in my career,'' he said this week at Darlington Raceway.
Larson capped the week with a checkered flag when he took the Camping World Truck Series race at Rockingham Speedway this past Sunday.
''I've been running a well, maybe a little bit better than I expected,'' he said. ''I'd like to get more exposure for that than for events like Daytona.''
That's why Larson and his Turner Scott Motorsports teammate Nelson Piquet Jr. came to Darlington for two days of rookie testing. Larson had only seen ''The Lady In Black'' on TV and got an up-close look at the speedway's narrow straightaways and misshapen corners.
He and Piquet were tutored by Todd Bodine, who's won both Nationwide and truck series races at Darlington, on the best way to get around NASCAR's oldest superspeedway.
Larson's shown he's a fast learner.
Signed as a developmental driver by Earnhardt Ganassi Racing for the 2012 season, Larson debuted in the truck series last June with a top-10 finish in Kentucky.
Larson moved up to the Nationwide Series with TSM and has found his way into the headlines, if not Victory Lane. Larson's frightening accident at Daytona was replayed over and over, his car going airborne as pieces from the crash injured spectators. A forklift was needed to get Larson's engine out of the catch fence.
Still, Larson - who was unhurt in the crash - was back at it a week later and finished 13th in Phoenix.
Larson said soon after the Daytona accident that crashing is a risk drivers take and he was not nervous about returning to what he loves most of all.
The Daytona wreck, he said in February, wasn't even the worst of his career. Larson considers his accident in a midget car at Eldora Speedway last September worse because his car flipped after hitting the wall and then got hit broadside by another car.
''Off the top of my head, that wreck at Eldora hurt more and was just as scary. I almost had a car come in my cockpit,'' Larson said.
And Larson was far from finished with raceway accidents. Two weeks after Daytona, Larson started 13th at Las Vegas but ended 32nd after a collision with Joey Gase and Ryan Sieg.
Larson's latest brush occurred last weekend at Texas as he sped down the backstretch during a caution period. Larson's tire blew and he veered left toward a truck that had come onto the raceway to help clean up the track. Larson slid between the truck and the wall, avoiding what could've been a terrible accident.
''Hopefully, I'm done with these crazy events and get known for running well,'' he said, smiling.
There's plenty of talent there. Larson finished a close second to Kyle Busch last month in the Nationwide race at Bristol. Larson is second in rookie series' points and 11th overall among Nationwide drivers.
Larson showed those skills at Rockingham, outdueling veteran Joey Logano for the truck victory. The win for Larson, who is of Japanese-American heritage, was also the first in one of NASCAR's national series for a graduate of the organization's Drive for Diversity program.
Larson previously became the first NASCAR ''D4D'' competitor to win a NASCAR Touring championship. Driving for Rev Racing, Larson won last season's NASCAR K&N Pro Series East title and the Sunoco Rookie of the Year with two wins, eight top-five and 12 top-10 finishes in 14 starts.
NASCAR chairman and CEO Brian France called the Rockingham victory an historic moment for the sport. ''We applaud his tremendous talent and this landmark milestone for the NASCAR Drive for Diversity program,'' France said.
Trent Owens, Larson's Nationwide crew chief, said Larson takes to race tracks quickly and puts in the work on and off the course to make that happen. ''That's one of the things he really excels at,'' Owens said.
Larson's simply hoping to make it through his debut Nationwide season. ''It's been up and down,'' Larson said of the year. ''We've been fast pretty much everywhere, but we just haven't caught all the breaks we've needed.''
---
---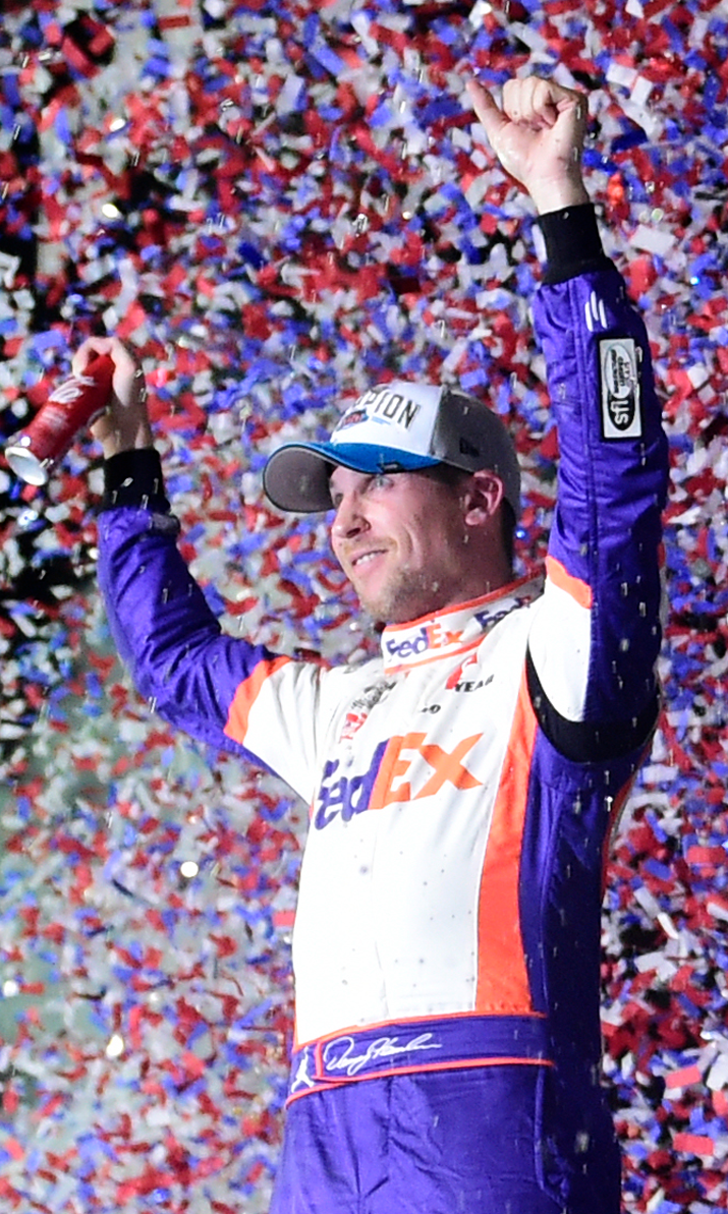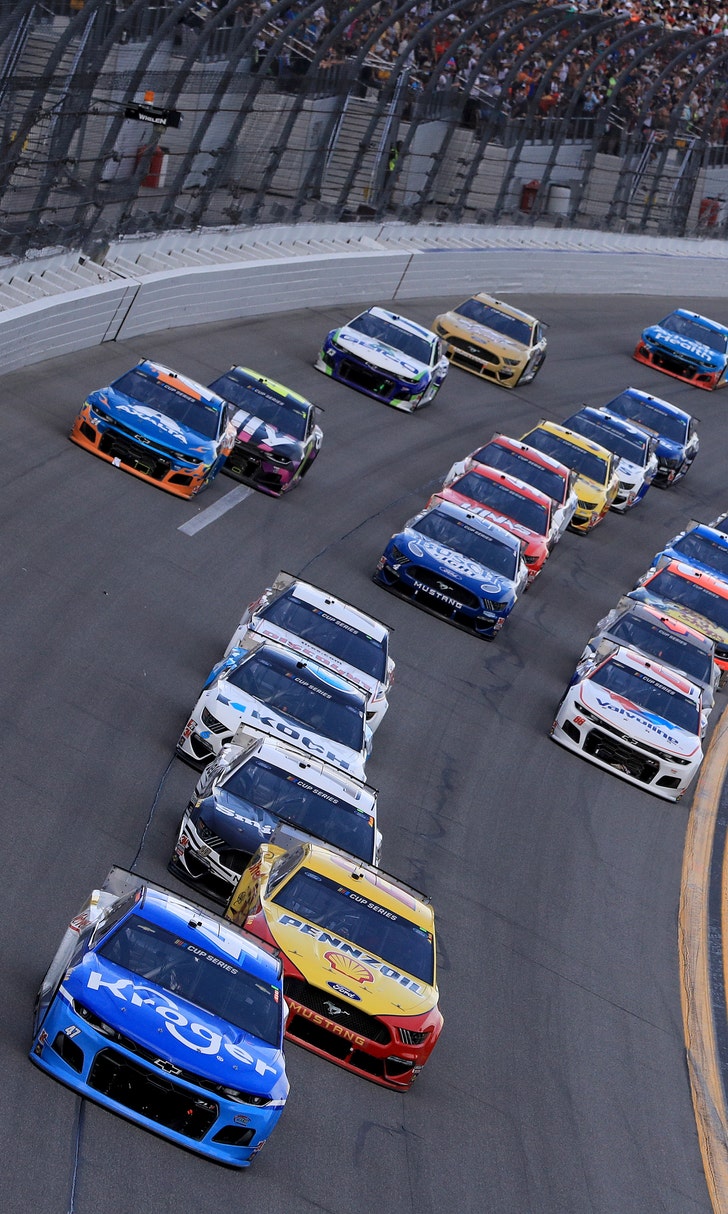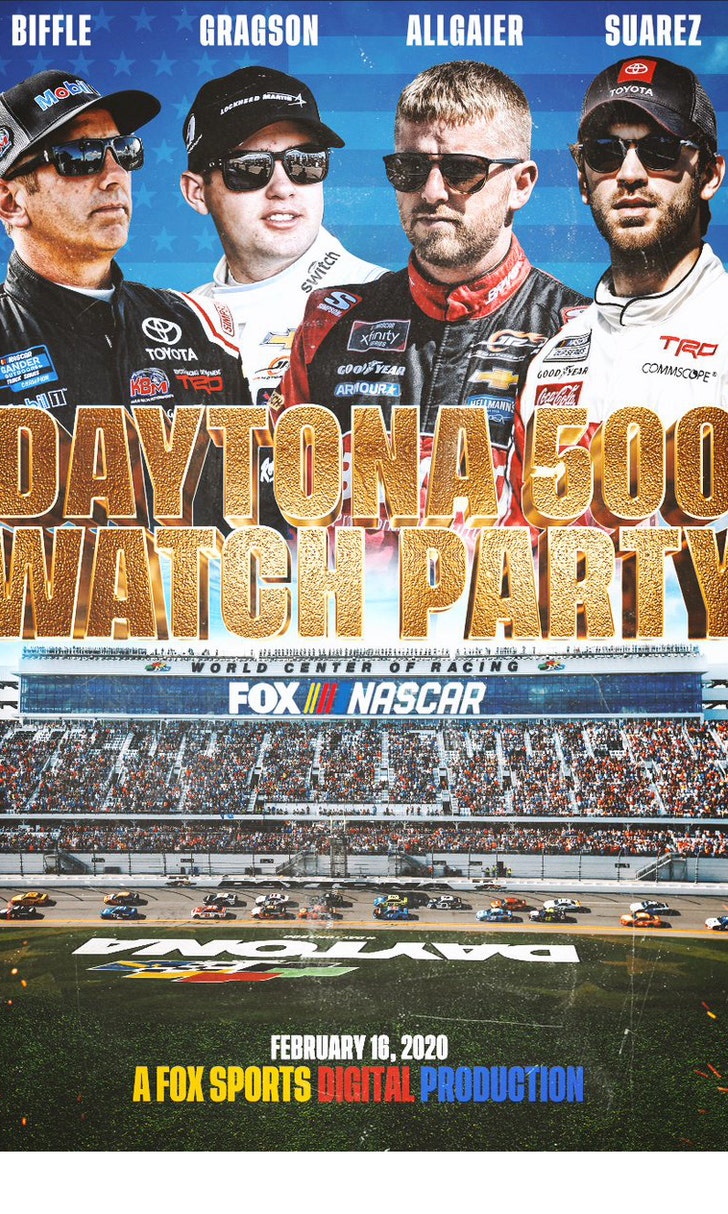 The Daytona 500 Watch Party!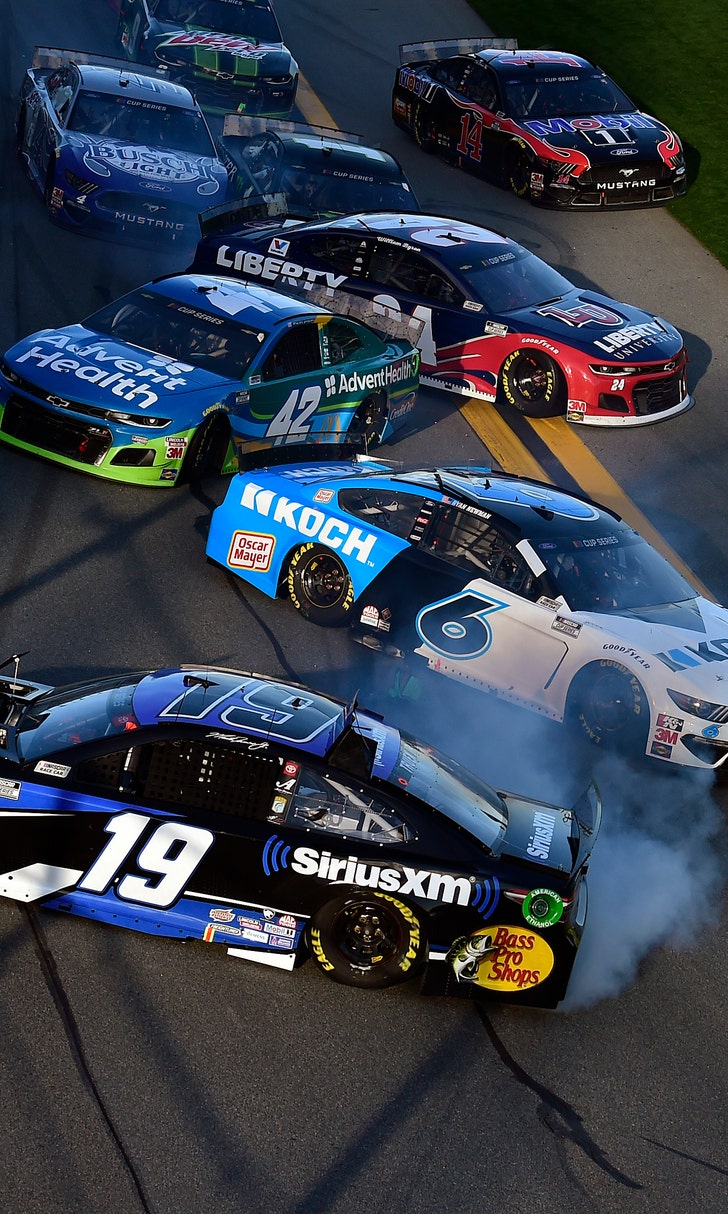 The Numbers Game At Daytona