Knaus says car had previously passed
BY foxsports • March 2, 2012
Jimmie Johnson's car failed inspection before the Daytona 500 and he didn't last long in the race, collected in a wreck on the second lap.
His crew chief was suspended six races and fined $100,000, and his car chief will have to watch for six races, too. Johnson also was docked 25 points and heads into this weekend's race at Phoenix International Raceway last in the Sprint Cup standings.
He's hoping to have a good race just so he can get out of the red in points. Coming off his worst year in NASCAR, this isn't how the five-time champion wanted to get his season started.
''It's certainly not a position we want to be in,'' Johnson said Friday. ''But there's a lot of racing between now and September.''
Johnson wasn't much of a factor last season in his bid to win six straight Sprint Cup championships. He made the Chase after winning just one race and finished sixth in the final standings, 99 points behind champion Tony Stewart.
Johnson vowed to turn it around in 2012, but it didn't get off to a very good start.
First, his car failed inspection the opening day of Speedweeks on Feb. 17 after NASCAR ruled the No. 48 Chevrolet had illegally modified sheet metal between the roof and the side windows, an area known as the C-posts.
Johnson qualified eighth for the Daytona 500. But after nearly two days of rain delays, he was knocked out of the race on the second lap when Elliott Sadler nudged him from behind and triggered a multi-car wreck.
Johnson didn't return to the track - missing the jet blower fire and the laundry detergent cleanup - and finished 42nd, earning just two points in Monday night's season-opening race.
Two days later, NASCAR announced its steep penalties for Johnson's team.
Crew chief Chad Knaus was fined $100,000 and suspended six races, and car chief Ron Malec was told he'd have to sit out six races. Hendricks Motorsports appealed, so both chiefs will be allowed to attend races during the process.
Johnson also was penalized, dropping him to minus 23 points, 70 behind Daytona 500 winner Matt Kenseth in the season standings.
''It's going to make things exciting and that's something we like to do with the 48 team,'' Knaus said. ''It seems somehow or another we seem to get through adversity pretty well. So, I'm not saying we like a challenge like this but I'm pretty sure we'll rise to the occasion.''
The wreck at Daytona was hard to take, but unavoidable, one of those tough-luck breaks that come with racing.
The failed inspection and subsequent suspension caught the team off-guard.
Knaus said the car had passed inspection on ''multiple occasions'' with the same configuration and that they didn't anticipate any problems heading into Speedweeks. He also said the failed inspection was based on an eyeball test, not anything technical.
''It was all visual,'' he said. ''The templates never were actually put on the car. We never got the opportunity to present it on the templates. That definitely will come up during the appeal and we'll talk about it. NASCAR has a good set of standards that are black and white and others that are not.''
Knaus has been in this position before.
He's been suspended four previous times, the first coming in 2001 while serving as crew chief for Stacy Compton, who NASCAR said had an unapproved shoulder harness in his car. Knaus teamed with Johnson at Hendrick Motorsports at the end of that season, the start of a run that includes 54 victories and five titles.
Knaus also was suspended when Johnson won the 2006 Daytona 500 with Darian Grubb filling in and sat out six weeks in 2007 when NASCAR said he had flared out the front bumpers of Johnson's car at Sonoma. Knaus also had a two-race ban in 2005 overturned on appeal.
''It's a fine line to balance there because I'm one of those guys that thinks innovation made this sport what it is,'' driver Kevin Harvick said. ''There's a fine balance where you cross the line and where you don't, and the only way to find is to push things to the limit and see if you get away with it.''
Johnson's team has been one of the front-runners in pushing things to the limit; they wouldn't have won five straight titles without having an edge on the rest of the field.
That aggressive approach has occasionally gotten the team in trouble - all those suspensions for Knaus - and, along with all the winning, garnered extra attention for them.
''As successful as we've been over the course of the years, obviously it goes through a little bit more scrutiny - it's inspected more,'' Knaus said. ''It goes to the (inspection center) more because we win more races and more top fives, You get somewhat numb to it.''
Still, no matter how many times they've been through it, opening what they hoped would be a bounce-back season with such a debacle will be tough to overcome.
But there's still plenty of time to make up ground, with more than two dozen races left before the Chase begins Sept. 16 in Chicago. It starts this weekend at Phoenix, where Johnson has won four times in 17 starts and could use a good run to start chipping away at his deficit.
''There's no space to worry about it,'' Johnson said. ''I have to focus on my job here at the track and give my team 100 percent focus on this race track here in Phoenix. It ends up taking care of itself once we get going.''
---
---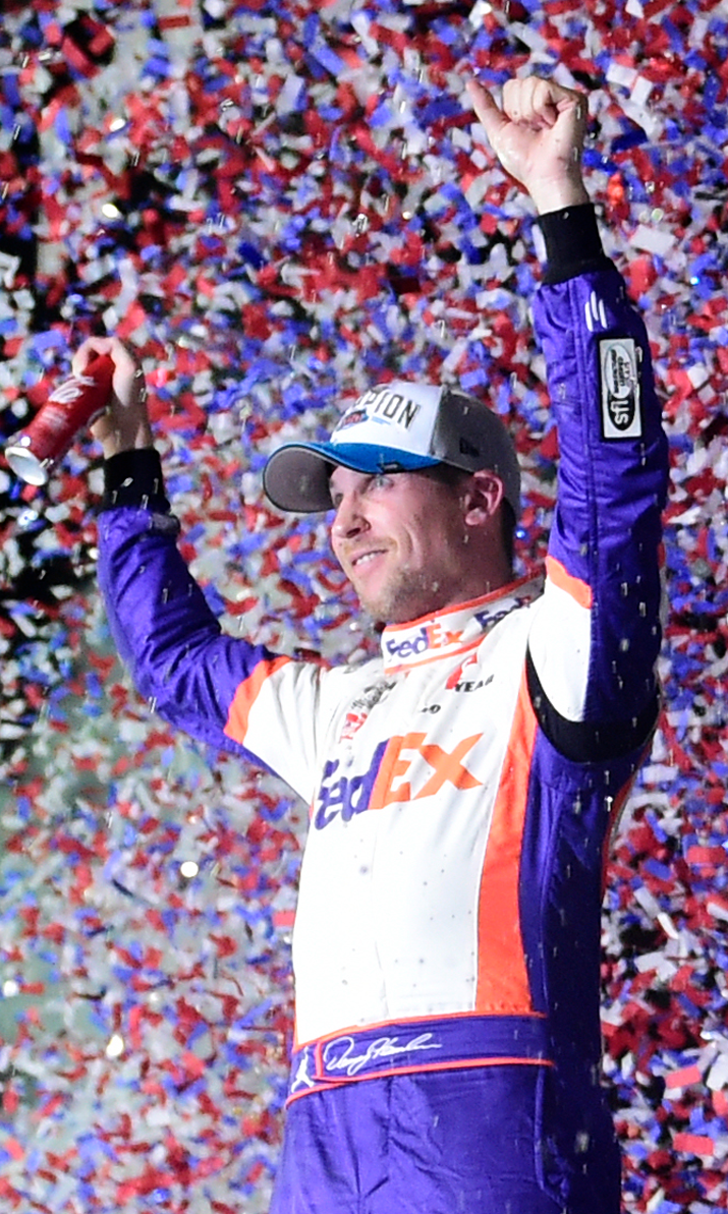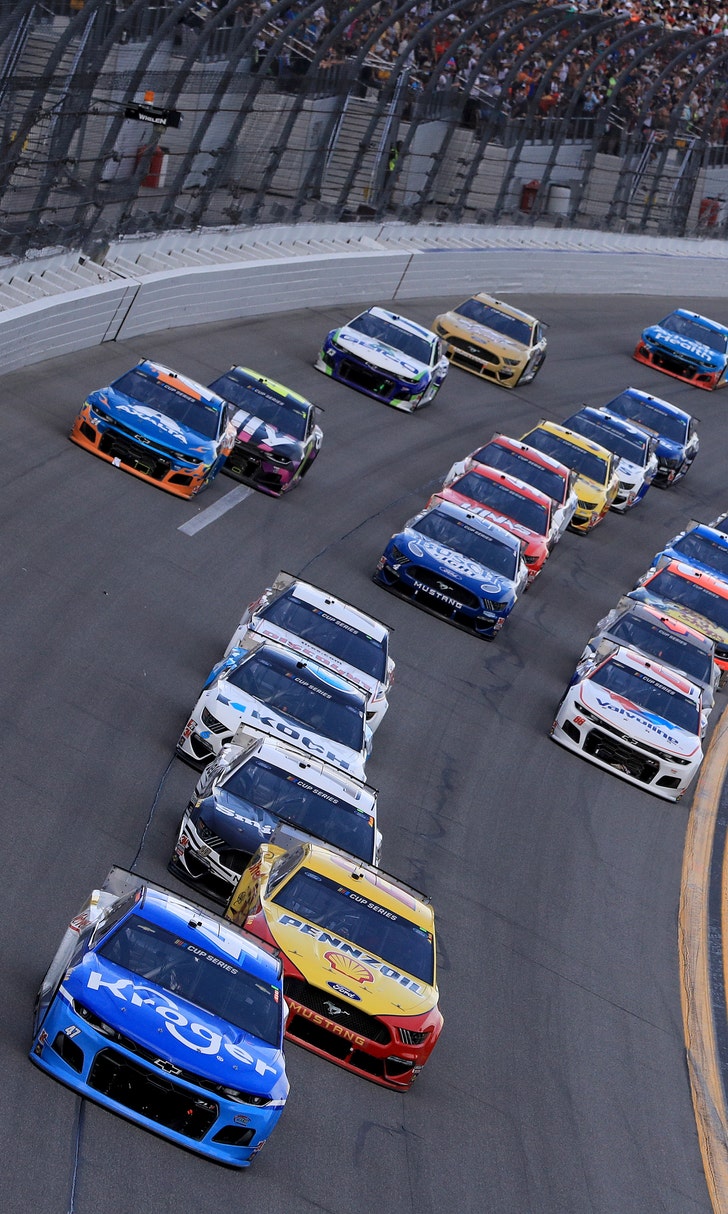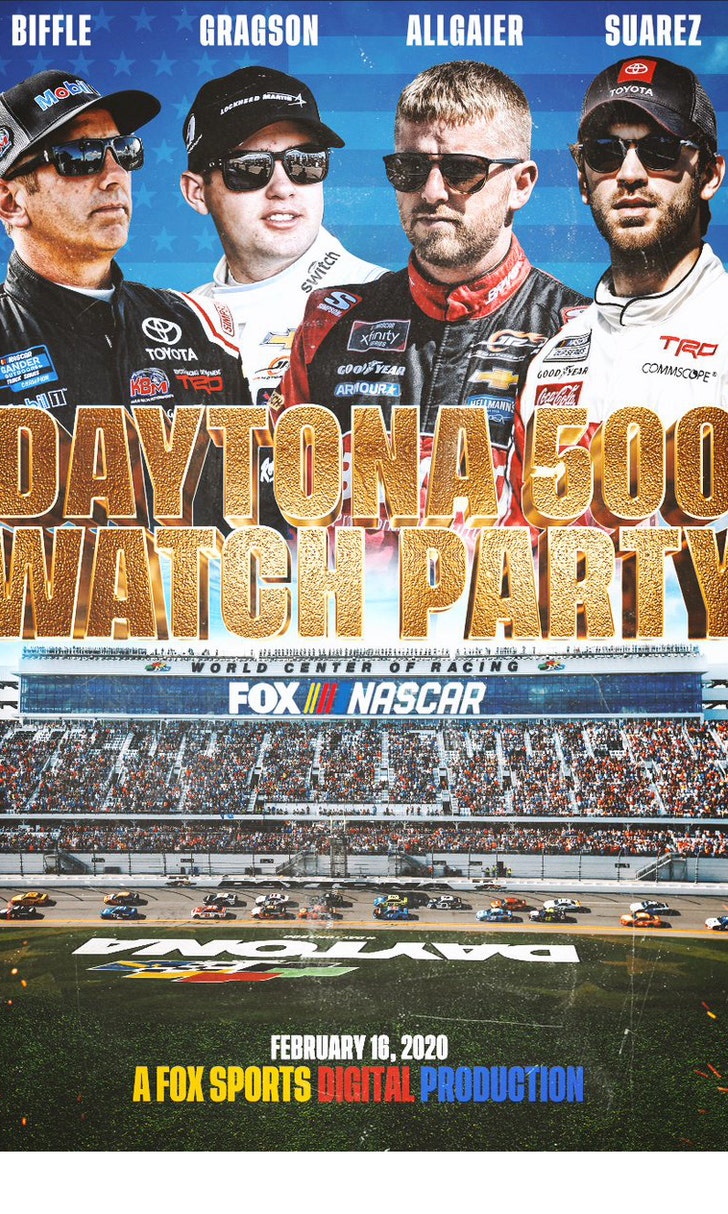 The Daytona 500 Watch Party!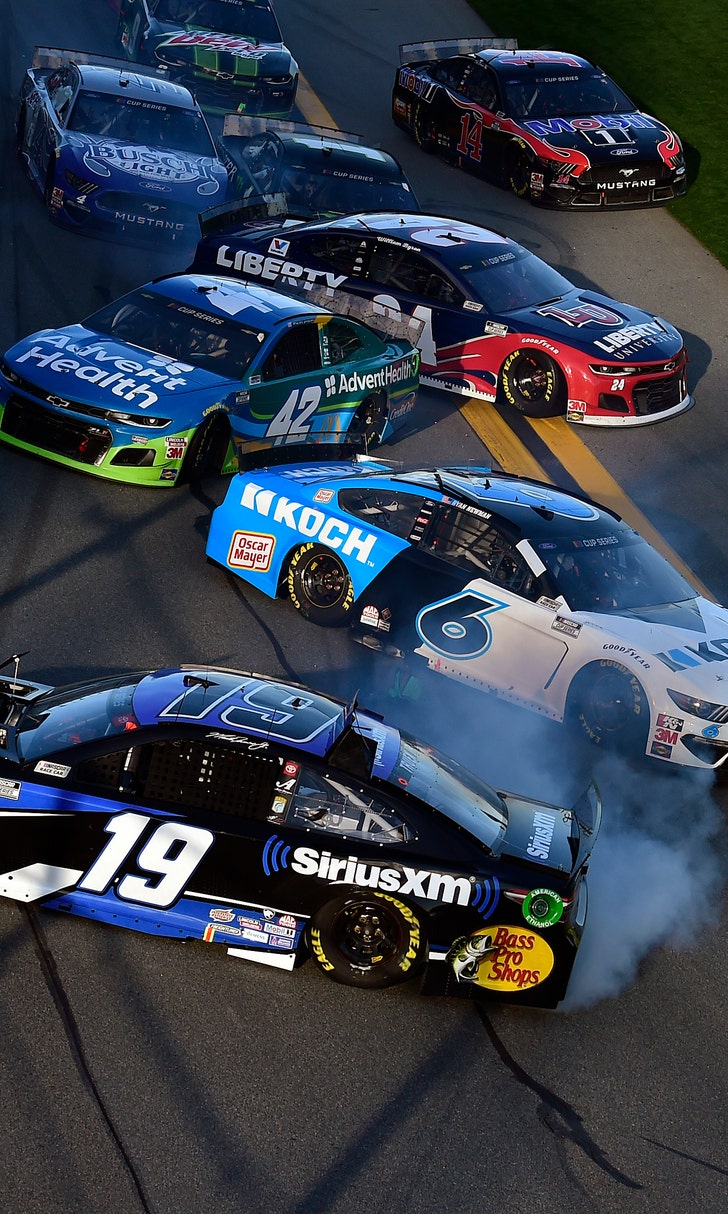 The Numbers Game At Daytona