NASCAR Cup Series
NASCAR Cup Series
Kligerman eager for Sprint Cup debut
Published
Oct. 31, 2013 1:00 a.m. ET

Every racer remembers their first time.
And Parker Kligerman is hoping that his Sprint Cup debut this weekend at Texas Motor Speedway will be equally memorable.
Kligerman, 23, will pilot the No. 30 Toyota for Swan Racing in the Cup Series and pull double duty with his regular gig in the No. 77 Kyle Busch Motorsports Camry in the Nationwide Series.
"From the moment you start racing as young kid, whether it's go-karts or short-track racing or whatever, your intention is to get to the top," Kligerman said. "If you get there, then it validates everything you've done to get to that point. It's an exciting time.
"It's a big opportunity and you hope to make the most of it because this is where your legacy starts — is at the top. Everything you've done in the lower series to this point is just fine and dandy and can be a good record. But people's legacies and history and such is made at the top and that's where it matters most."
At 19, Kligerman had his NASCAR coming-out party in the Nationwide Series at Kansas Speedway and won the pole driving for Penske Racing. In 2010, he ran 12 additional NNS races and made his truck debut at Texas, finishing ninth competing for Brad Keselowski Racing. He finished 11th in points in his first full season the following year, then was released after 11 races in 2012.
Kligerman was immediately picked up by Red Horse Racing. Seven races later, he won his first truck race.
Still, every time a driver moves up a rung on the NASCAR ladder, the transition becomes more difficult. Last year, Kligerman posted top-10 finishes 68 percent of the time in the truck series. With the greater depth of talent on the Nationwide tour, Kligerman top 10s make up just 40 percent of his results and his average finish has slid from 9.2 to 14.4.
Before making the jump from the feeder tours to Cup, Kligerman enlisted the help of five-time champion Jimmie Johnson for advice. Kligerman shares Johnson's spotter, Earl Barban, on the Nationwide side. On Sunday, however, he'll be guided by Rusty Webb, his spotter in ARCA and partially in trucks. And earlier this week, he visited the Swan Racing shop and crew chief Steven Lane to discuss "how things go in Cup" 101.
"It is a big difference from the other two series," Kligerman said. "You have a lot more sets of tires. You have practice on Friday and get to make mock runs where you might just get one mock run, if that, in Nationwide cars or trucks. So it's just a different philosophy. Then obviously you get a ton of race practice that you don't get in Nationwide or truck.
"And then going into a 500-mile race is a big jump. That's 200 miles more than any of the Nationwide races we do. It's something that you have to mentally and physically prepare for and be ready to execute. Where usually you have your Nationwide car set up to go for the last 50 laps of the race, now you have to add an extra 200 miles on to that — and how you get your car ready for that last run."
Kligerman becomes the third youngster to drive for Swan Racing team owner Brandon Davis this season. Both Cole Whitt and Kevin Swindell have warmed the seat since veteran David Stremme parted ways with the team following the Richmond race on Sept. 7.
With three races remaining in the Chase, Kligerman isn't concerned that his introduction to Sprint Cup is coming at such a pivotal time in the championship run. He's just hoping to make a good first impression on his fellow drivers since his plans for 2014 are "up in the air" with the exception of a limited truck schedule.
"If you're doing your job and doing it right, that's not anything that you should have to worry about," Kligerman said. "If something happens, it happens. Nonetheless, my expectation is just to go out there, gain experience, run all the laps and have a good solid race to build your career on. When you look at the history of rookie starts it's pretty checkered. That's a big thing for me.
"Then looking at the results for Swan Racing over the last month or so at the mile-and-a-halves (Chicagoland 39th, Kansas 31st, Charlotte 24th), I think for us and this team, a 25th is an awesome day, a top 25 is a great day. Even for a rookie, that would be a good day. I want to get the experience, be solid and hope to come out of Texas with more opportunities in the future."
NOTE: Kligerman will take part in the Toyota Dream Build Challenge next week in Las Vegas against four other athletes — freestyles skier Simon Dumont, BMX rider Drew Bezanzon and Supercross standouts Justin Brayton and Josh Grant, who will represent Joe Gibbs Racing. Each team will be given Toyotas, and a budget to customize their rides.
Last year, Kligerman's Nationwide boss Kyle Busch won the competition with a 2013 Camry he nicknamed "The Rowdy." Kligerman hopes to defend KBM's title. His vehicle of choice? A rally-inspired car named the CamRally.
"The Dream build allows you to create anything you want," Kligerman said. "The biggest thing for me is when we first started this, I kind of had an idea what I wanted to do with my Camry. As a race car driver, I wanted to do something along the lines of a race car but ended up going with a Rally Car. If we went rally racing with a Camry, this is probably what it would look like — only it looks like a prototype, so it's a little bit more out there.
"One thing I wanted to make sure was, you know when you were little kid — 5 or 7 years old — and you went downstairs and looked under the tree at Christmas and there's that toy you always wanted? And it's right there. I wanted to get that emotion in the car. I wanted people to look at it and say, 'I can't believe someone just dreamed that out of nowhere.' That's what I did. That's the feeling it gave me and I hope it gives the fans that same feeling as well."
---
---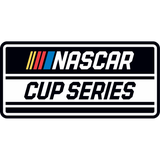 Get more from NASCAR Cup Series
Follow your favorites to get information about games, news and more
---