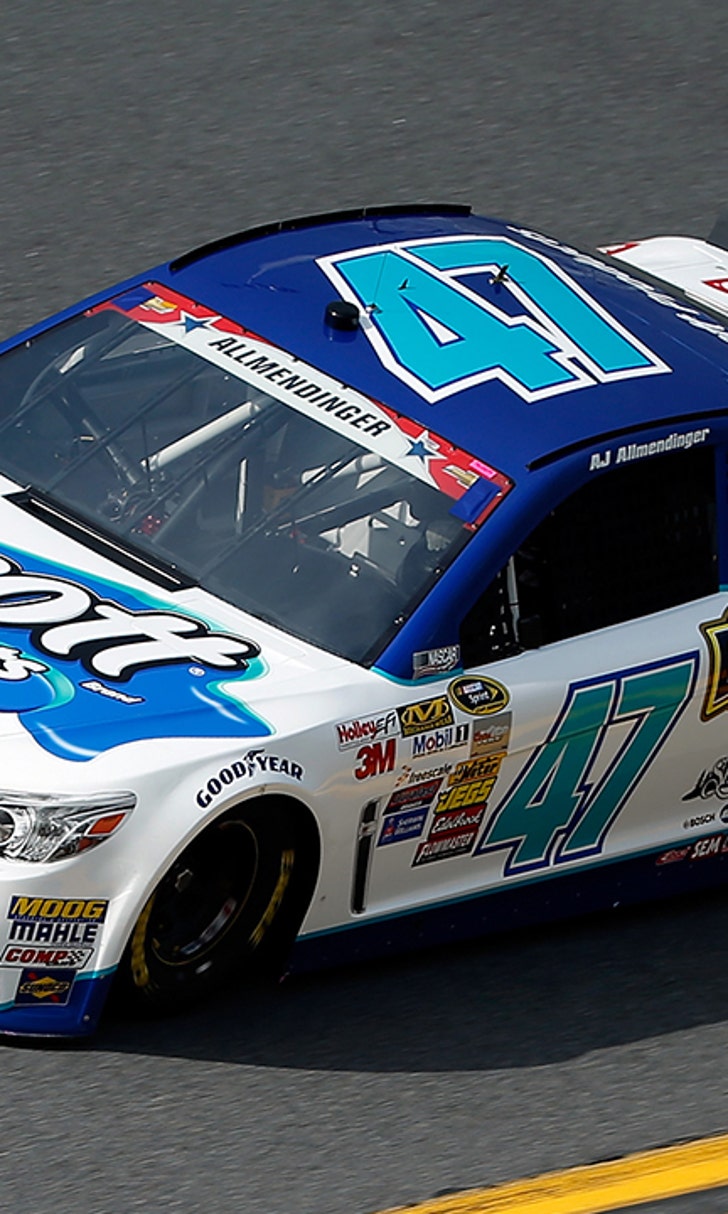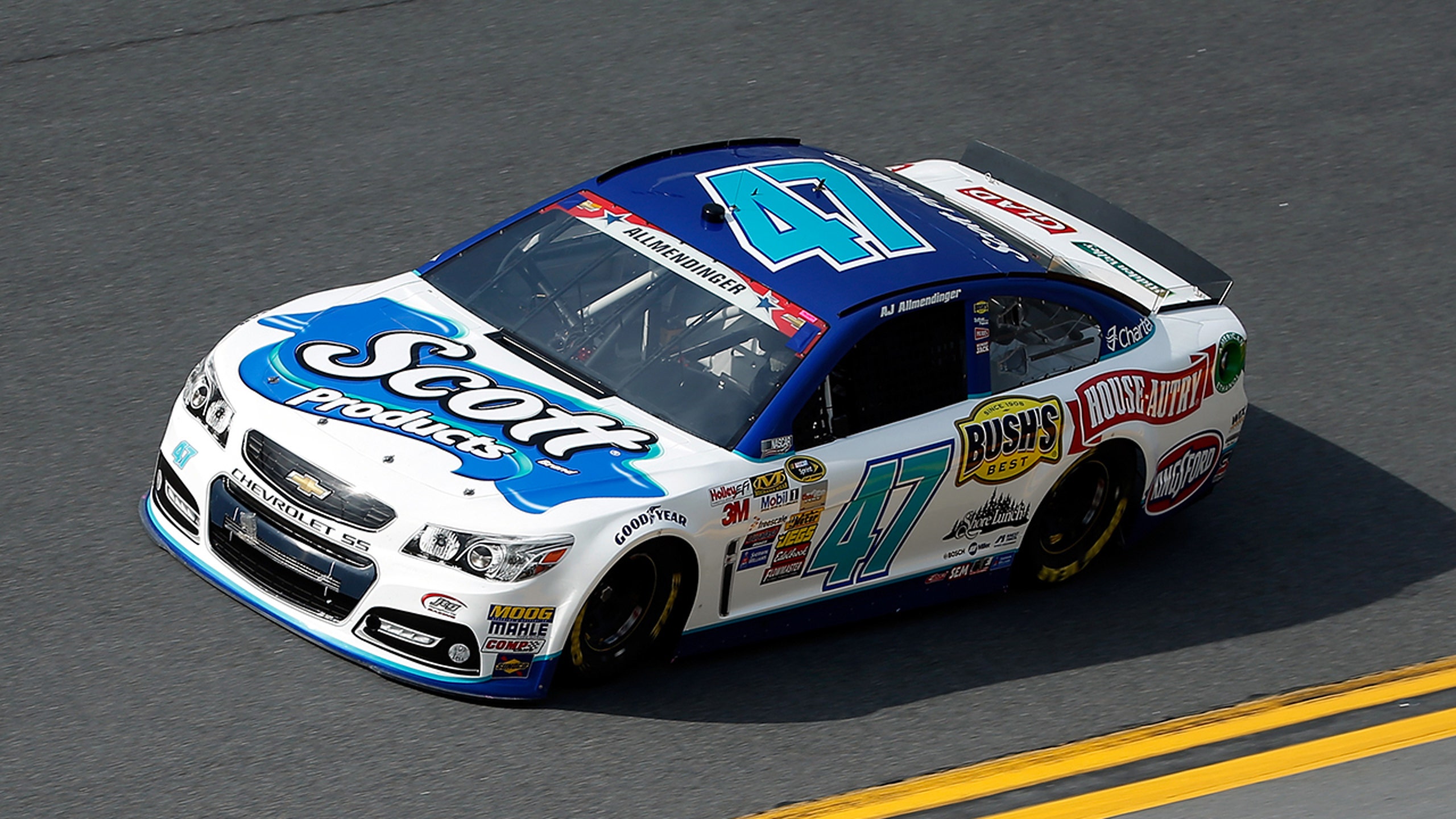 Kimberly-Clark Corporation renews with JTG Daugherty, Allmendinger through '17
BY foxsports • August 8, 2014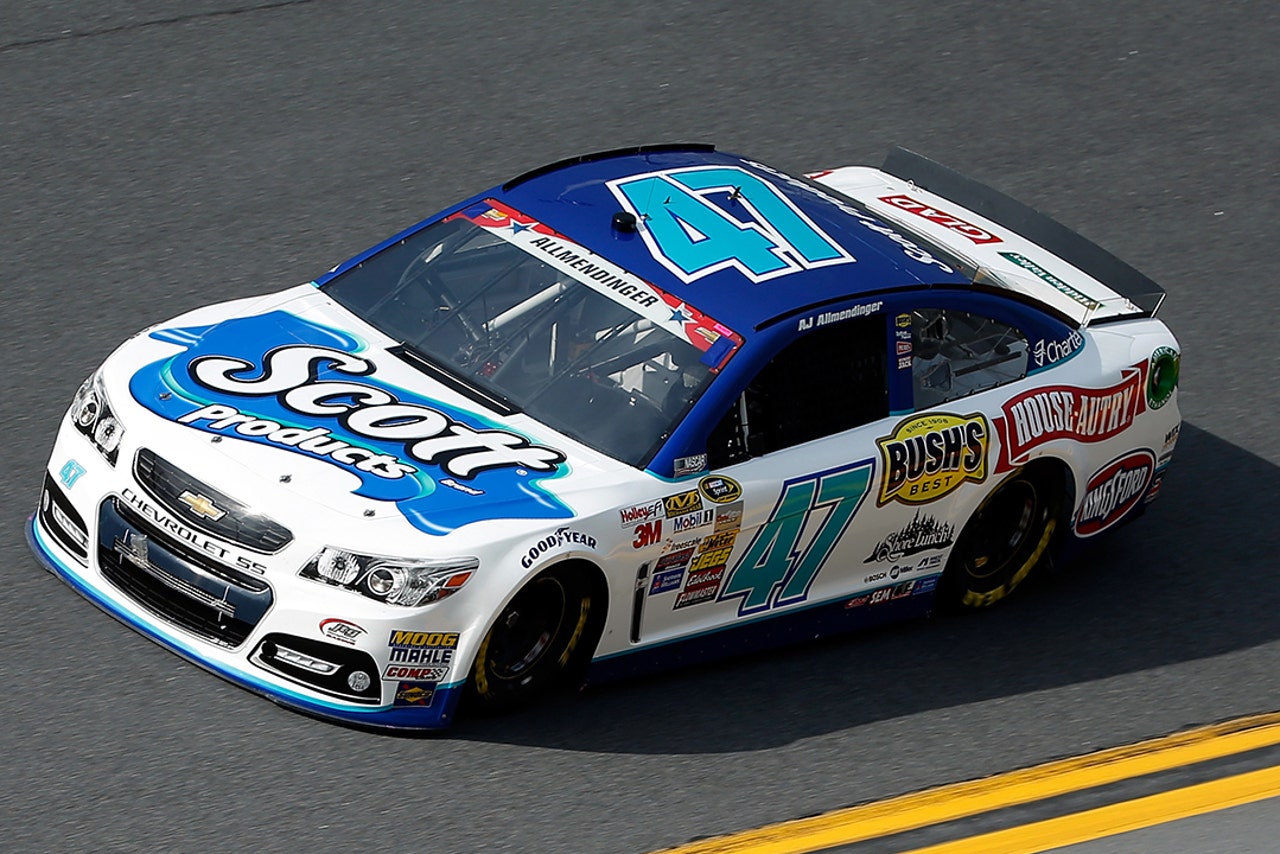 JTG Daugherty Racing announced Friday morning at Watkins Glen International that Kimberly-Clark Corporation has extended its sponsorship of the organization and driver AJ Allmendinger through the 2017 season.
With the extension, SCOTT, Viva, Kleenex, Cottonelle and Huggies brands will be featured on the No. 47 Chevrolet for the next three years.
"We're happy Kimberly-Clark Corporation has extended our partnership through 2017," JTG Daugherty Racing co-owner Tad Geschickter said in the team release. "This company has been with us for five years now. We have worked hard to align ourselves with their corporate values and business objectives.  We are excited that they saw a positive return on investment and chose to continue to invest in the sport with JTG Daugherty Racing."
Allmendinger, who drove nine races for JTG Daugherty Racing in 2013 before being named the team's full-time driver for the 2014 season, is excited about having the sponsor's brand on the No. 47 the next three seasons.
"Kimberly-Clark has some of the most easily recognizable brands that my family and friends have used all our lives," Allmendinger said. "I like what Kimberly-Clark is all about and that's 'Leading the world in essentials for a better life.' I like their philosophy and they are a good fit for our JTG Daugherty Racing family as we put the best product on track for millions of brand-loyal fans. 
"I'm also looking forward to seeing how they continue to activate in our sport. Their big promotion last year was actually winning my SCOTT Products race car and this year they are giving away two $25,000 grand prize bathroom makeovers with their 'Pic to Win' sweepstakes. They are an awesome company that I'm proud to represent and look forward to doing so for years to come."
At Sonoma Raceway in June, the Clorox Company also announced it will return as the primary sponsor for Allmendinger's No. 47 Chevrolet through the 2017 season.
Allmendinger is 25th in the NASCAR Sprint Cup Series standings heading into Sunday's race at Watkins Glen International. 
---
---