Kimball earns 1st win at Indy 200
BY foxsports • August 4, 2013
Charlie Kimball is a diabetic. A condition the IndyCar driver manages with a mixture of vigilance, discipline and perspective.
Kind of like the way he handles the horsepower at his fingertips.
Six years after the diagnosis that changed his life and two-plus seasons into a career blossoming right under his feet, the guy who used to wonder if he'd get to do this for a living is now a race winner.
Kimball slipped by Simon Pagenaud with 18 laps remaining then pulled away to win the Indy 200 on Sunday at Mid-Ohio, his triumph validation that the plan team owner Chip Ganassi put in place when he hired Kimball as the third driver on his powerful team remains very much on schedule.
''The last couple years, we got the experience, we built the foundation,'' Kimball said. ''As a team we're ready to win.''
It certainly looked like it after Kimball's crew decided to ditch the initial strategy that asked him to save as much fuel as he could with his No. 83 Honda, figuring two pit stops instead of three would be the quickest route to victory lane.
After a few trips around the tricky 2.258-mile circuit, Kimball knew the only way he could win would come if he punched it. While top qualifiers Ryan Hunter-Reay, Will Power and Scott Dixon eased off the gas to stretch their mileage, Kimball pressed his foot to the floor figuring he could make up whatever precious seconds he lost by pitting three times if he just kept the hammer down.
It worked better than he imagined, propelling the 28-year-old to the top of the podium and erasing any lingering doubts he had about whether he belonged in North America's top open-wheel series.
''Getting the win quiets a lot of voices for sure,'' Kimball said. ''Especially the ones within myself.''
The moment when the goal Ganassi set out when he brought on Kimball three years ago happened with less than 20 laps to go. Kimball surrendered the lead to Simon Pagenaud when he ducked into the pits for the last time, then tried to erase the deficit when Pagenaud went in for his final pit stop.
Pagenaud managed to exit pit lane with the lead then held off a hard-charging Kimball, sending Kimball briefly into the grass.
The triumph only proved temporary.
Kimball remained right in Pagenaud's rearview and slipped by at the end of the long straightaway nearing Turn 4 then had little trouble the rest of the way, a move he called ''50 percent momentum and 75 percent commitment.''
The remainder of the top five wasn't in sight as Kimball zipped by the finish line to continue Ganassi Racing's dominance at arguably the most difficult road course on the schedule. The team has now won each of the last five visits to the 13-turn test tucked in central Ohio.
Pagenaud held on for second while Dario Franchitti took third. Power was fourth followed by Hunter-Reay and series leader Helio Castroneves.
Dixon, who was bidding to become the first IndyCar driver since 2006 to take the checkered flag in four straight races, never threatened and finished seventh.
IndyCar lengthened the race this year hoping to avoid the kind of boring fuel mileage parades that have occasionally plagued the series.
That didn't stop Hunter-Reay and Power from trying to make it happen anyway. Hunter-Reay nearly matched the track record during qualifying Saturday but settled in after the green flag dropped Sunday, hoping to only need two pit stops to cover the 203-mile race instead of three.
Kimball had the same initial strategy but his team scrapped it when it became apparent going faster might be the better option. It's a move Pagenaud and Franchitti attempted to copy, though neither did it with Kimball's aplomb.
''He's a smart guy, he learns quickly,'' Franchitti said of Kimball. ''Bit by bit you see him get rid of his weaknesses.''
That was never more evident on Saturday at a track where Kimball broke his hand in testing last year, knocking him out of the race. Kimball cracked up his Honda in practice, careening into a tire barrier in turn 1 when he didn't account for the damp conditions left by an overnight rain.
Forced to go to a backup car, Kimball tried to help as members of each of the three Chip Ganassi Racing teams pitched in to get it ready.
''After I got run over three or four times, I just got out of the way,'' Kimball said. ''It was like watching a symphony.''
Castroneves, a three-time Indy 500 champion still searching for his first season title, managed to keep Dixon behind him to slightly pad his lead in the standings. The Brazilian will take a 31-point lead over Dixon heading to Sonoma on Aug. 25. Defending champion Hunter-Reay is 65 points back in third.
Kimball's time as a legitimate threat to challenge for a title has yet to come. Yet in his third year with one of IndyCar's finest teams, he's proving Chip Ganassi Racing is more than just a two-man show.
It's a notion Kimball worried wasn't possible after being diagnosed with Type 1 diabetes in 2007. Yet he keeps an eye on his diet and even monitors his glucose levels every 10-15 laps during a race to make sure he's in a good spot.
The numbers on Sunday told Kimball he was ''right on line'' even as he navigated the physically demanding venue.
''All I had to do was keep an eye on it,'' he said.
And now the rest of the series is keeping an eye on him.
''I've got to say, Charlie did a fantastic job today,'' Pagenaud said. ''I gave it all. Just him and Ganassi were stronger.''
---
---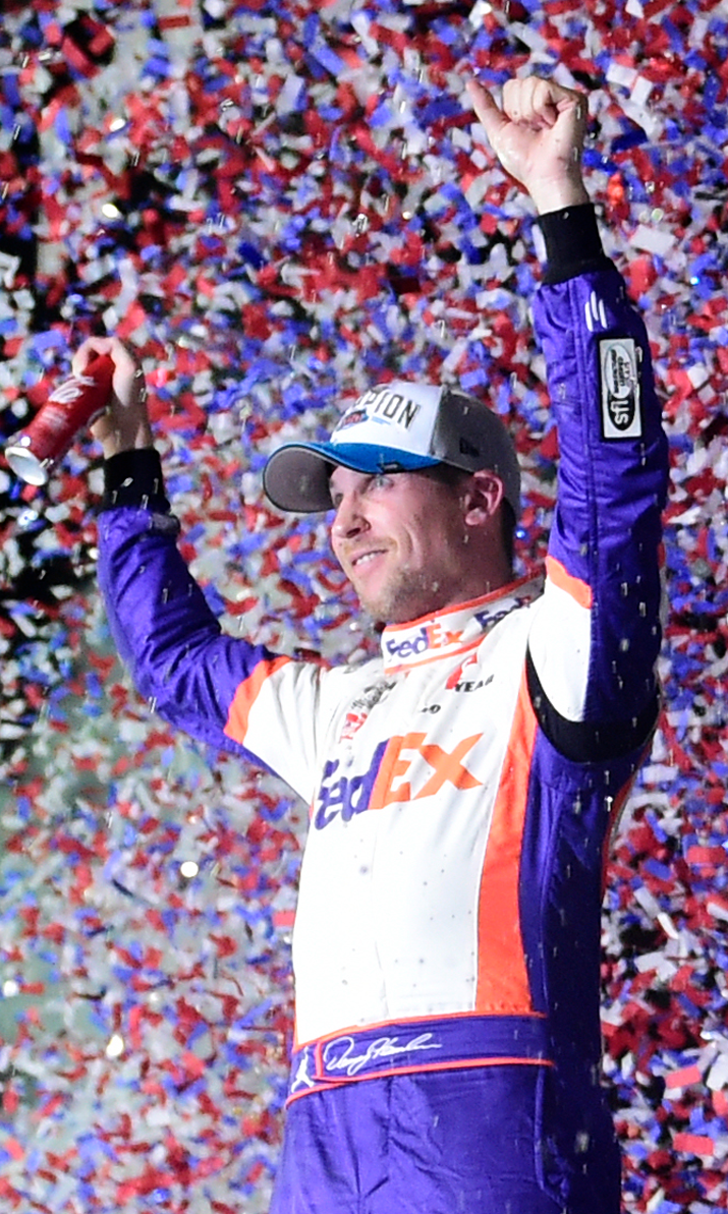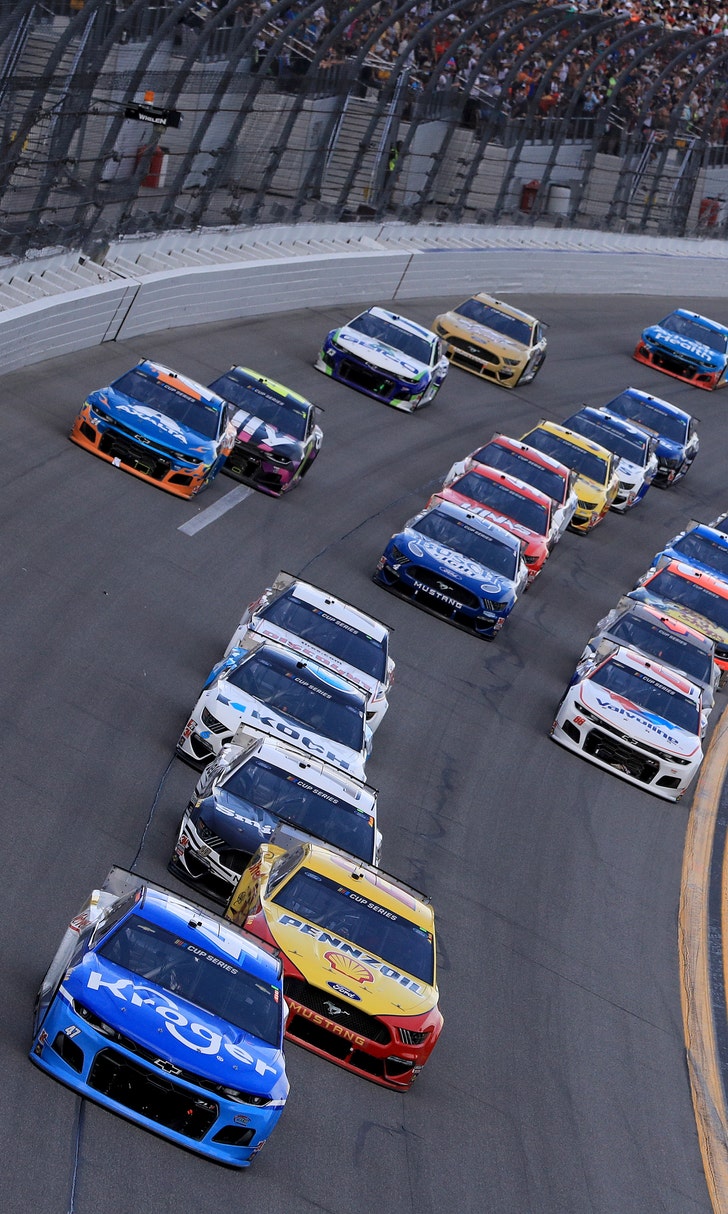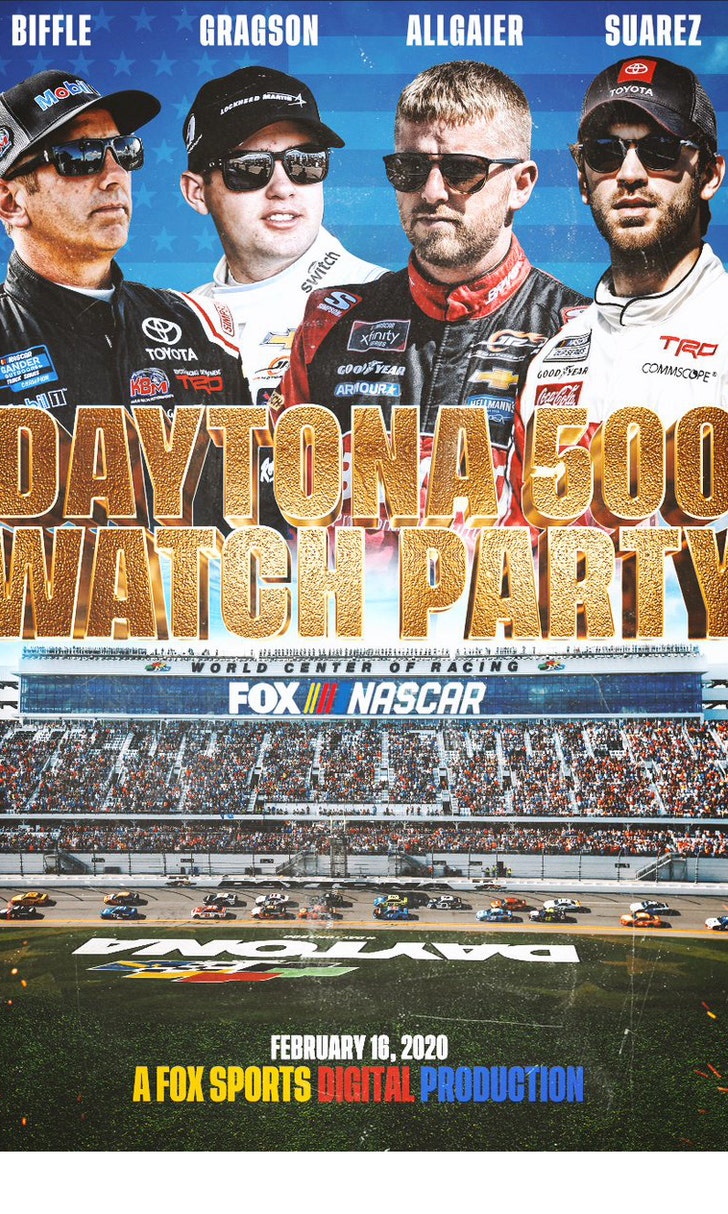 The Daytona 500 Watch Party!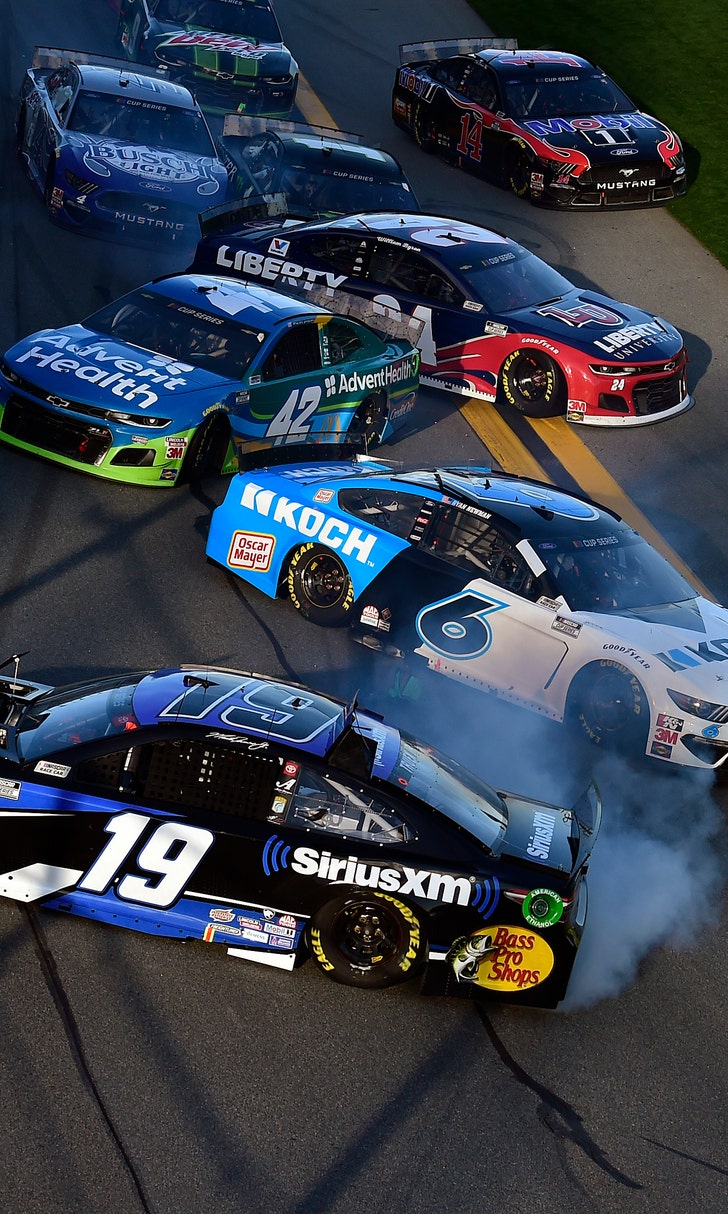 The Numbers Game At Daytona