Kenseth is strong but it's not over
BY Jeff Hammond • September 24, 2013
If you are one of the 2013 Chase drivers and if your last name isn't Kenseth, then you have a real fight on your hands. The answer, while simple, isn't easy. You have to go out there and beat him.
You are going to have to look at your deficiencies, make some adjustments and do whatever it takes to get yourself ahead of that No. 20 car.
There are a couple other big mountains those other 12 drivers are facing. The most obvious is the sands in the hourglass are running out. Sure, there's a lot of racing left, but let's face it: At the end of the day, you only have eight races left. You simply can't afford to keep giving up two, or three or four points each weekend to him.
On top of everything else, after winning the first two Chase races, Matt is heading to Dover this weekend, with all the momentum in the world, to a track where he always is really, really strong. There's no reason to think that we all couldn't be sitting here next week at this time saying, "Wow, Matt Kenseth has won three Chase races in a row!"
Matt is definitely in the catbird's seat. He's in a position where he can give a little to get a little. By that I mean maybe he doesn't have to push the car that hard if it's not a winning car. He can take second or take a third-place finish and move onto the next track. Those other Chase drivers have to figure a way to get ahead of Matt, push him to the middle of the pack and keep him there.
That's the only way they have a chance of turning this thing around and keeping it from being one-sided.
It you look at the points situation, you might automatically think it is only a three-man race already, simply because of the big drop-off from the third-place driver, Jimmie Johnson, back to the fourth-place Carl Edwards who is 36 points behind Matt Kenseth already.
I really don't buy into it only being a three-man race just yet. I have always maintained with the Chase format, you needed to get to the halfway point before we can totally understand what the landscape is going to look like.
It's real easy to get on the Joe Gibbs Racing bandwagon and say the championship is going to come down to either Matt or Kyle Busch. I, for one, am not ready to have the engraver start putting a name on the championship trophy, and crown a champion just yet. There are too many guys like Jimmie, Carl and Kevin Harvick, who I think aren't done yet.
You have to look at the tracks that are left in these eight races. There are a lot of places left that can change the picture of the landscape dramatically. So I say let's just cool down the "Matt is champion" talk until we at least get to the halfway point of this year's Chase. No one's talking about Talladega yet. I don't care how good you are, because Talladega is its own animal. You can be having an awesome day there and in a split second, through no fault of your own, your car's on the hook and your day is ruined.
This year's Chase has started off with a bang. There's no doubt about it. Everyone expected Matt to be strong, but two in a row and his teammate Kyle also finishing runner-up twice isn't something anyone really forecasted. It's been an exciting start, no doubt – but this 2013 NASCAR Sprint Cup Chase if far from over.
---
---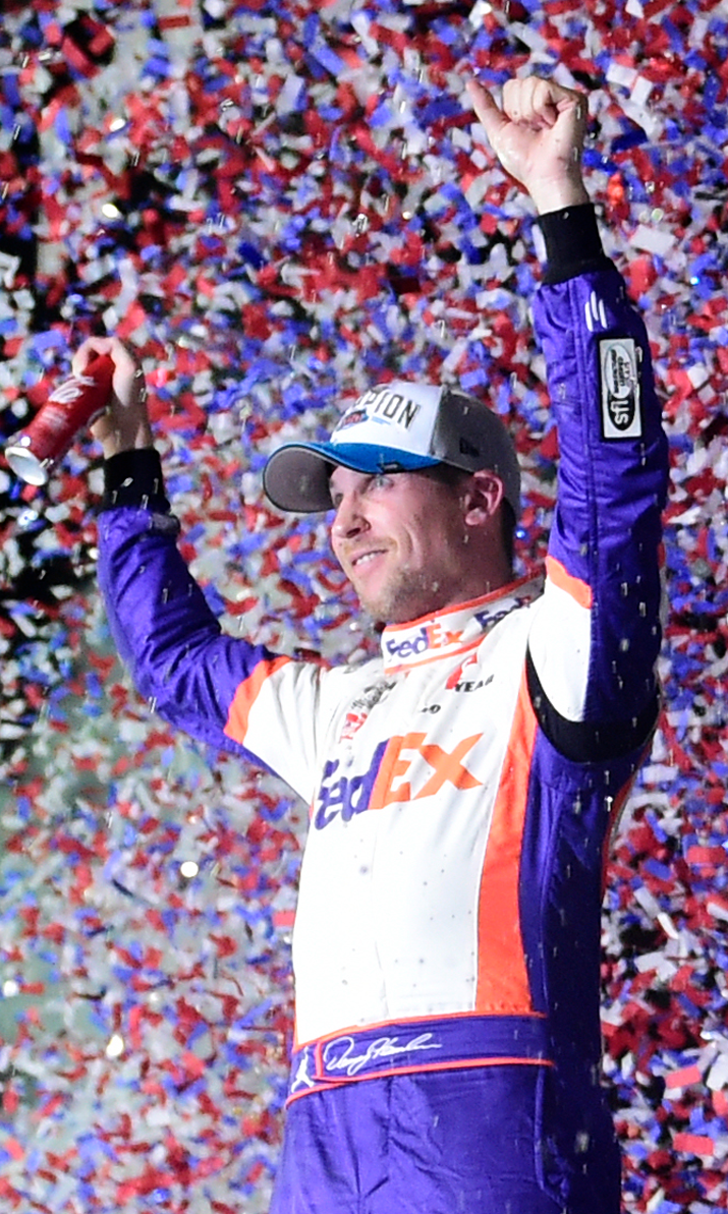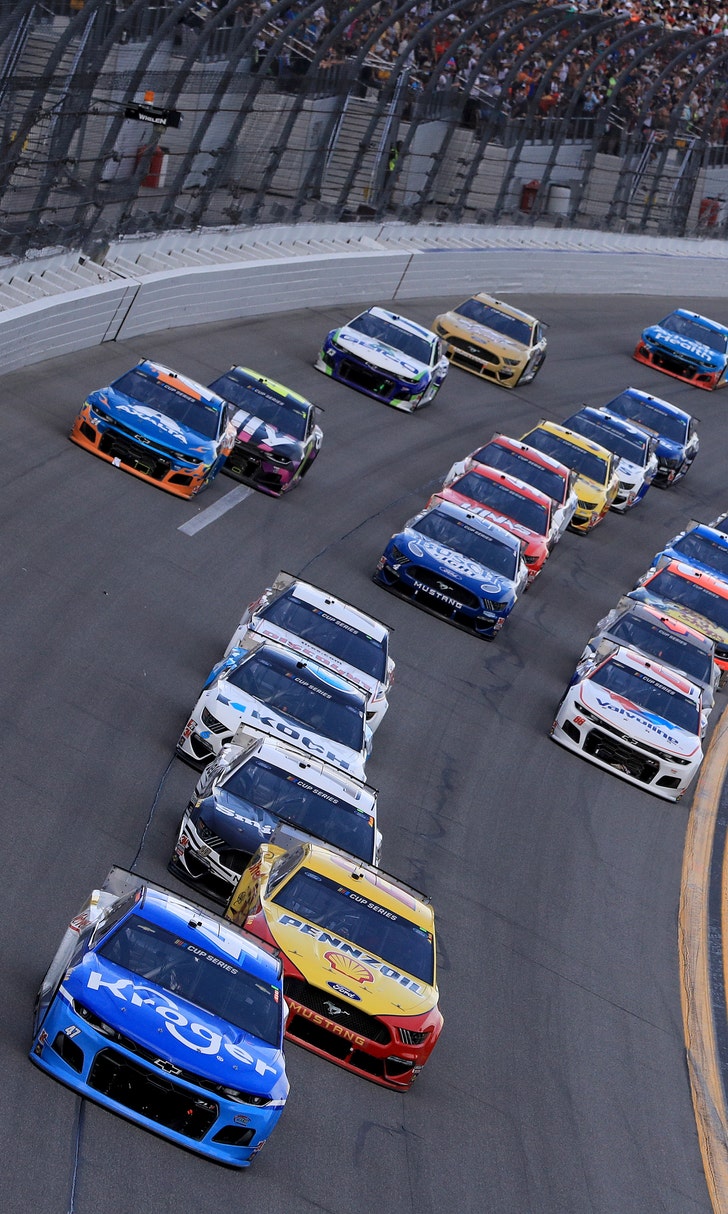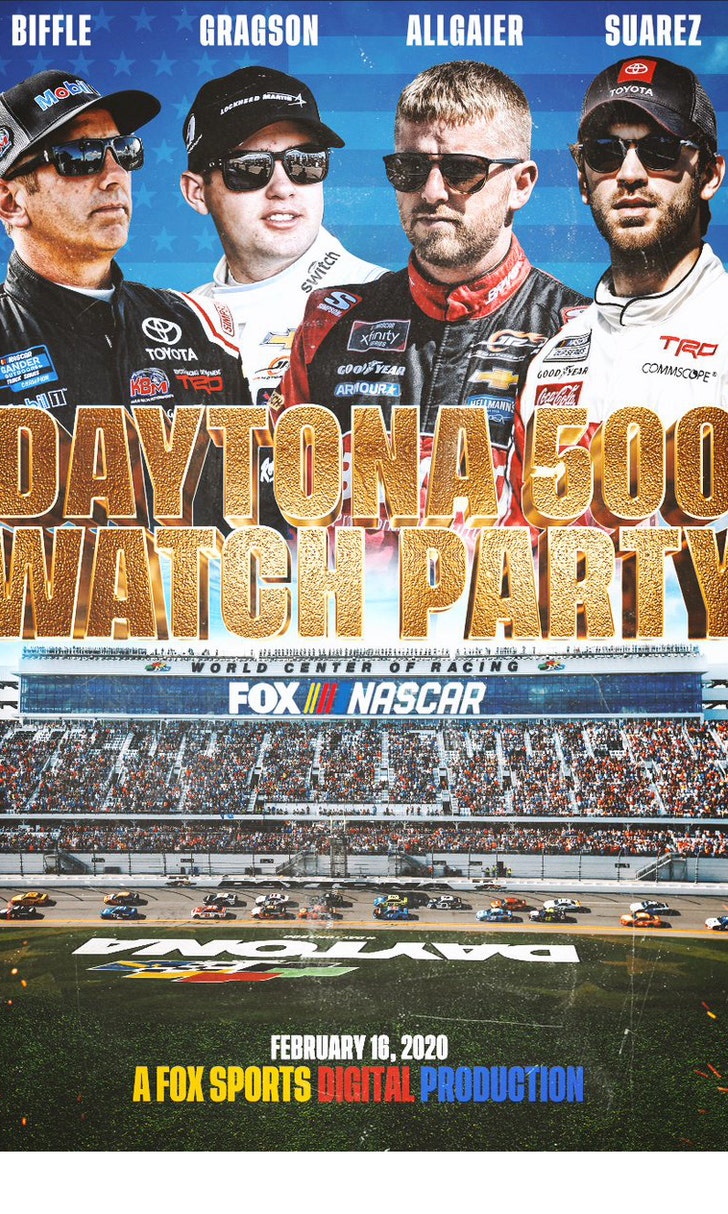 The Daytona 500 Watch Party!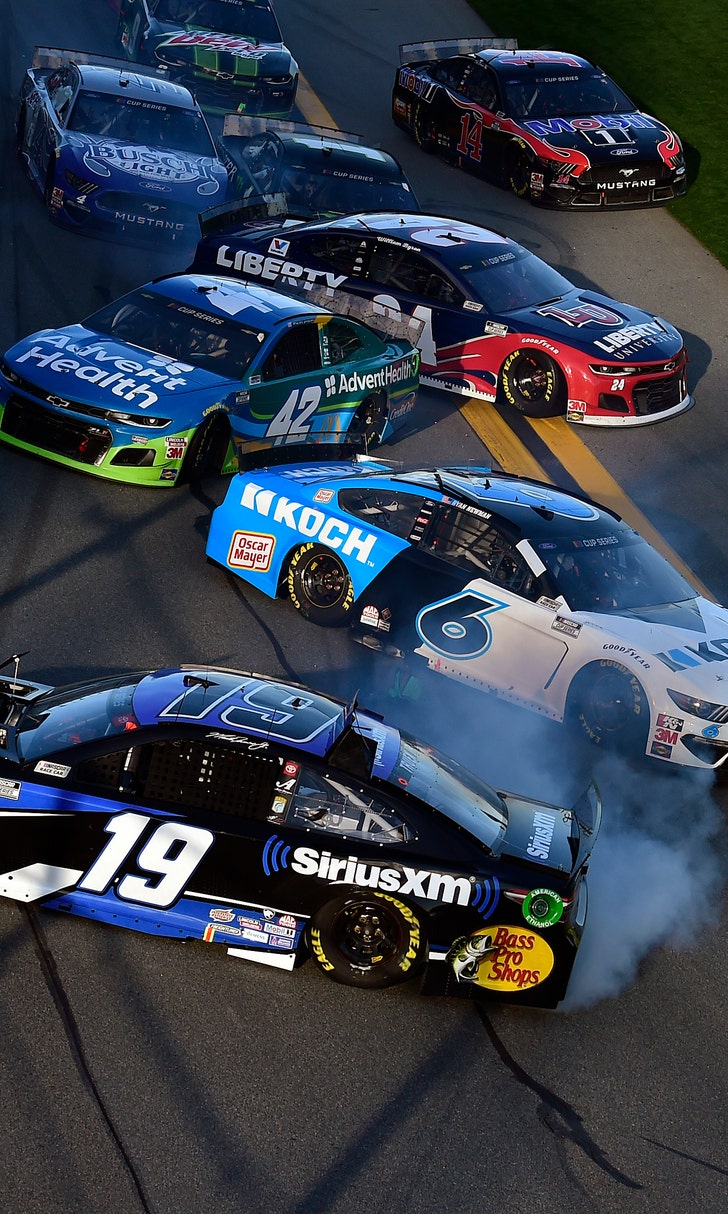 The Numbers Game At Daytona