Kasey Kahne wins 1st career race at Bristol
March 17, 2013

Kasey Kahne's bumper-banging battle with Brad Keselowski was just the warm-up act in an action-packed race at Bristol Motor Speedway.
Former teammates Denny Hamlin and Joey Logano exchanged words after the race - in person and on Twitter - because Hamlin spun Logano as Logano was racing for the lead.
A flat tire knocked Jeff Gordon and Matt Kenseth out of the race while they were running 1-2.
Typical Bristol, right?
It looked that way as Kahne and Keselowski staged a spectacular battle for the lead, only for a caution to put them side-by-side for a restart with 39 laps to go.
Keselowski had an issue, he either spun his tires or the Hamlin-Logano feud disrupted his start, and Kahne sailed away for his first career victory at Bristol.
''Feels really good to win at this place,'' Kahne said. ''Such a tough track over the years. This is a big race for me. When you race in the Sprint Cup Series, Bristol is a race you want to win.''
Tempers flared after the race when Logano leaned inside Hamlin's window to complain about Hamlin spinning him as he tried to pass Gordon for the lead.
Logano was pulled away from Hamlin's car by crew members for both drivers in a classic post-Bristol clash that delighted the crowd. ''They're fighting! It's Bristol!'' yelled Clint Bowyer, who saw the action on the infield big screen.
Logano wouldn't discuss what he told Hamlin, but indicated there's no love lost between the former Joe Gibbs Racing teammates.
''That's a freaking genius behind the wheel of the 11 car - probably the worst teammate I've ever had,'' Logano said. ''I have a scorecard and I'm not putting up with that. What goes around, comes around. I had to put up with him for years, so whatever.''
Hamlin shrugged it all off.
''He said he was coming for me,'' Hamlin said. ''I usually don't see him, so it's usually not a factor.''
The two sparred briefly on Twitter after the season-opening Daytona 500, when Hamlin complained Logano ruined the closing laps of the race. But he said Sunday's flap was not a carryover.
''It didn't have anything to do with that,'' Hamlin said. ''You've really got to control your car and he slipped up into me. Really, he would have been in the garage with no radiator in it if I had not checked up twice. I meant to run in to him. I didn't mean to spin him out, but his day was fine. We finished bad and he finished bad. It's even.''
But they continued sniping at each other after the race on Twitter, overshadowing what was undoubtedly the best race to date for NASCAR's new Gen-6 race car.
And, their feuding may have played a role in the outcome of the race, too.
Keselowski was the leader on the final restart as he lined up next to Kahne. Hamlin was lined up behind Keselowski, with Logano lined up behind Hamlin. When the flag waved, Keselowski didn't go and Kahne rocketed to the lead and never looked back.
Although it appeared Keselowski spun his tires, he was adamant after the race about what happened - ''I got ran over!'' - and that prevented him from breaking away on the restart.
Hamlin backed up Keselowski's account.
''The 22 (Logano) ran into me and shoved me into (Keselowski),'' Hamlin said. ''Sorry to the 2, but I was the pinball in the sandwich. Once he throttled up, the 22 lifted me up and just flat out pinned me up against the 2.''
Logano seemed to think Keselowski spun his tires and that created the bottleneck, but Keselowski believed he had help from behind.
''I haven't seen the replay, I just know my rear tires were off the ground before I got to the restart zone,'' he said. ''Eventually I got hit so hard it pushed my foot in the gas pedal, made myself look like a (fool). That was the deal. Never had another chance.''
Nobody came close to Kahne, who drove his Hendrick Motorsports Chevrolet to the win by 1.7-seconds. Hendrick drivers have now won two of the first four races this season.
Kyle Busch snagged second from Keselowski, who took over the Sprint Cup Series points lead as the only driver to open the season with four top-five finishes. Kurt Busch finished fourth and was followed by Bowyer and Dale Earnhardt Jr.
Ryan Newman was seventh, Brian Vickers was eighth and Paul Menard and Jamie McMurray rounded out the top 10.
The race changed dramatically with 110 laps to go in a bizarre crash between leaders Gordon and Matt Kenseth. Gordon was out front when he suddenly lost a tire and his car darted up the track into the wall.
Kenseth had nowhere to go to avoid him and drove directly into the back of Gordon, causing heavy damage to both cars.
''You all right?'' crew chief Alan Gustafson radioed Gordon.
''Yeah, I'm OK. Did we take out Matt, too?'' Gordon asked.
With the top two cars in the garage, the rest of the field headed to pit road to reset for the final 100 laps.
''I hate that for Matt Kenseth,'' Gordon said. ''He was coming, and it was just a matter of time before he caught us. We needed points. This definitely isn't going to get us many.''
Kenseth, winner of last week's race at Las Vegas, said the crash was unavoidable.
''There's not a lot either one of us can do about that,'' he said. ''There was nowhere to go.''
Before the Gordon-Kenseth crash, Gordon and Logano were dueling for the lead. Gordon used a two-tire stop with about 175 laps to go to gain eight spots on pit road and take the lead. Logano chased Gordon around the 0.533-mile bullring, pulling even with the four-time champion as he exited the corners only to lose ground on the straights.
Lurking behind in third was Hamlin, who apparently got tired of waiting for Logano to get past Gordon and showed how restless he was with slight contact on Logano's bumper as they exited Turn 2.
The tap caused Logano to back his car into the wall and took him out of contention, leading to the post-race drama Bristol is known to create.
---
---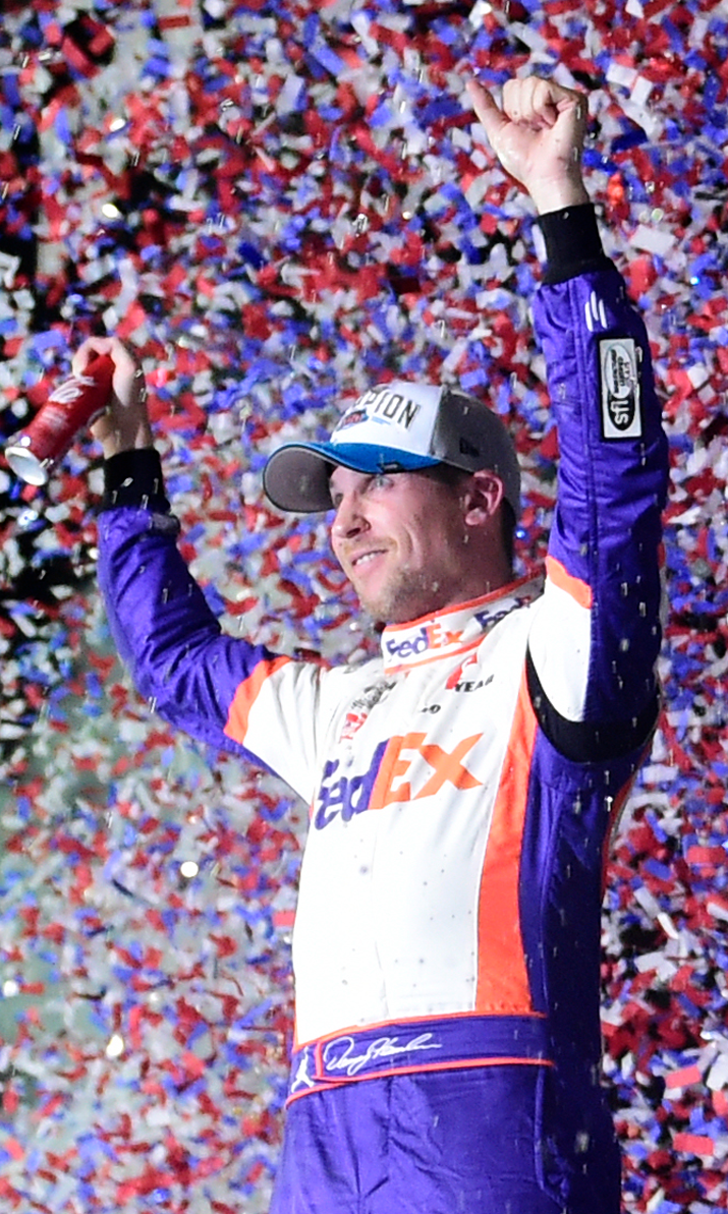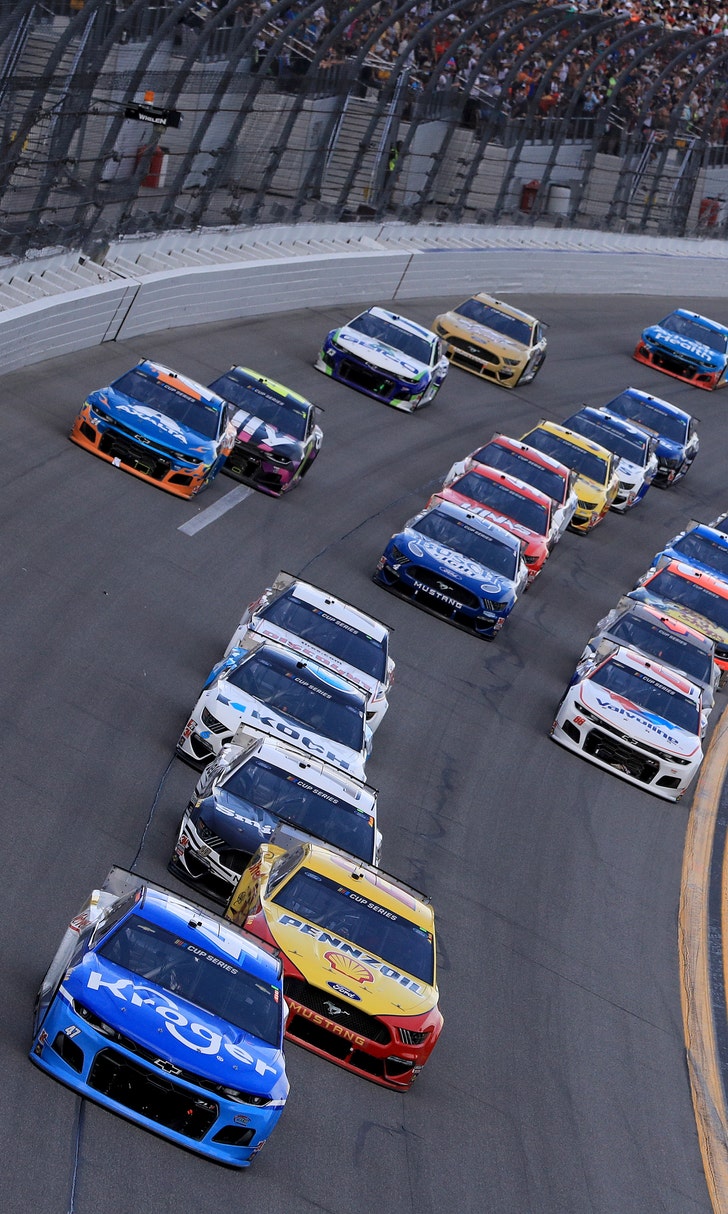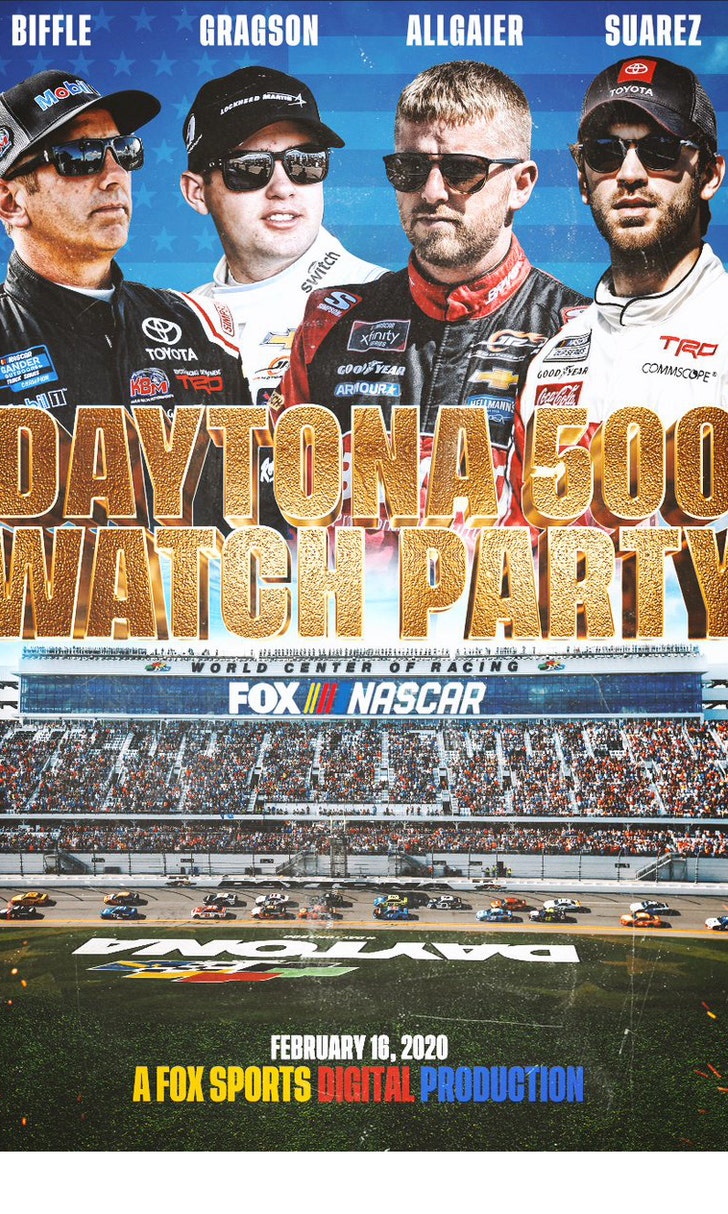 The Daytona 500 Watch Party!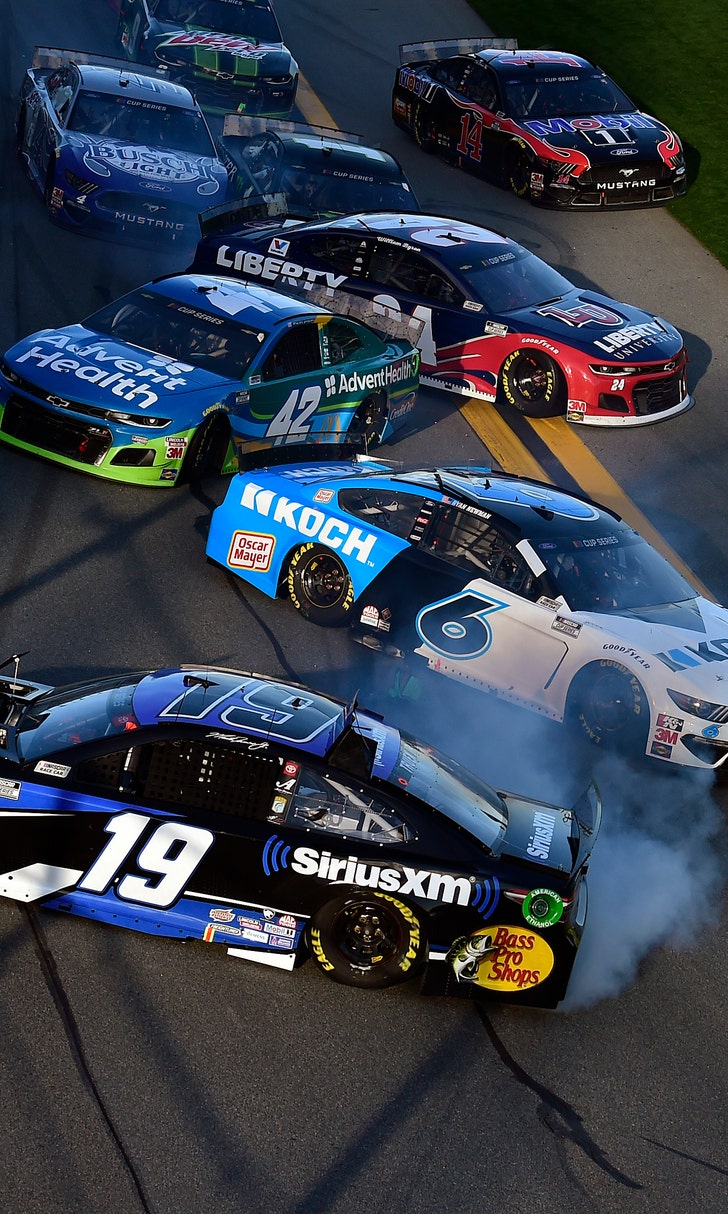 The Numbers Game At Daytona