JR Motorsports enjoys 2014 season to remember
BY foxsports • November 21, 2014
Less than a week ago, Dale Earnhardt Jr. and sister Kelley Earnhardt Miller were standing on stage celebrating their first NASCAR Nationwide Series championship with driver Chase Elliott and crew chief Greg Ives.
For an organization that started out in Late Models, the road to JR Motorsports' first NASCAR championship was one that took years to develop, with a few bumps in the road.
"We were just trying to go racing, just be in the series, and we had a great partner with Navy to get started," said Earnhardt Jr. "We went through a lot of growing pains, won some races, worked with a lot of great people, and, you know, this championship just really has me reflecting back on all that and all the people that have come through that shop and the people that we have now, the relationships that we've built, partners we've had. It's just been a ...€' it's only been 10 years, it seems like it's been 100. It's been a wonderful, wonderful trip."
Growing from the early days in Late Model and the Pro Cup Series, JR Motorsports moved from a part-time Nationwide Series team to a full-time organization in 2006 with the backing and support of the U.S. Navy.
Despite JR Motorsports planning to run a limited schedule in 2006 and go full time in 2007, the Navy approached the organization and pushed JRM into the series ahead of schedule.
"They said, 'If you want to do this with our money, we need to be there in 2006,'" Kelley said of the Navy's sponsorship push. "And, literally, we bought a building in September and we moved in in January, and we started our race team. It seemed like it was a lot easier then than it is now."
During the first few years, JR Motorsports utilized a number of drivers, including Mark McFarland, Robby Gordon, Shane Huffman, Martin Truex Jr., Brad Keselowski, Andy Pilgrim and team co-owner Earnhardt Jr.
In 2008, the team brought on Keselowski to run the full schedule in the No. 88 U.S. Navy Chevrolet with crew chief Tony Eury Sr. calling the shots atop the pit box. That partnership yielded two wins, 11 top fives, 20 top 10s and a third-place finish in the series standings behind Clint Bowyer and Carl Edwards.
Yet the revolving door of drivers coming in and out of the JR Motorsports stable was not always the best for business. While the company was doing its part to develop drivers along the way, the business of attracting partners to carry the load was not easy.
"It's hard to see people move in and out of our seats as drivers," said Earnhardt Miller. "I know that's what we're there for, but it keeps us on our toes each year to fill the car with talent and partner them with sponsors so we can continue to make it all work."
Once in a full-time role in the series, the path to the top did not get any easier. When Dale Jr. moved to Hendrick Motorsports in the Sprint Cup Series in 2008, the NASCAR powerhouse merged its Nationwide Series operations under the direction of JR Motorsports.
Team owner Rick Hendrick saw what Dale and Kelley were doing to develop young talent behind the wheel, on the pit box, in the garage and in the shop. That effort paid off this season as Elliott and Ives delivered the team's first series championship. Next season, Ives will move to the Sprint Cup Series and serve as Earnhardt Jr.'s crew chief on the No. 88 Hendrick Motorsports Chevrolet.
"Kelley and Dale have worked so hard to build that company, and the success it's had this year with all the wins, and developing people like Greg Ives -- giving him a shot and now coming on in the Cup Series to be Dale's crew chief -- it's paying tremendous dividends to our company," said Hendrick. "But I'm really, really proud of these guys for all of that effort and putting all of the time, money, and effort into building the company."
That effort is clear when looking at how well the organization has grown since its earliest days of fielding just Late Models. The company now employing 120 people, Kelley runs the day-to-day operations, while Dale Jr. handles the majority of the sponsor relations.
The brother-sister combination makes it work with help from Hendrick, vice president of marketing and licensing Joe Mattes, and others within both JR Motorsports and Hendrick Motorsports.
"It's a lot of fun, and it's very rewarding because it is so much more challenging now to put all the pieces together that it takes to compete in the series," said Earnhardt Miller.
While it is still a challenge to "put all the pieces together," a series championship and nine wins among four different drivers in 2014 go a long way to making things a bit easier looking ahead to the future.
"When we were running well, we had an abundance of opportunity, and when we struggled, we struggled inside and outside the car," Earnhardt Jr. said. "I think that this definitely is going to propel us maybe into a new realm that we've not experienced yet, and I think we've got a great staff and a lot of great employees ready for it, and I look forward ... we've got another year next year with Chase. We're excited to continue our relationship with NAPA and (Kevin) Harvick and all that stuff is coming back, and he's excited.
"We've got three great, full teams," he said. "I remember the years when we would contemplate whether we were going to a one-car team or not in the off-season. I mean, you just work one year at a time in this series. I don't know if it's any different in the Cup level, but it's ... I like that challenge, as tough as it can be at times. It's almost a part of the enjoyment when you succeed at doing it."
---
---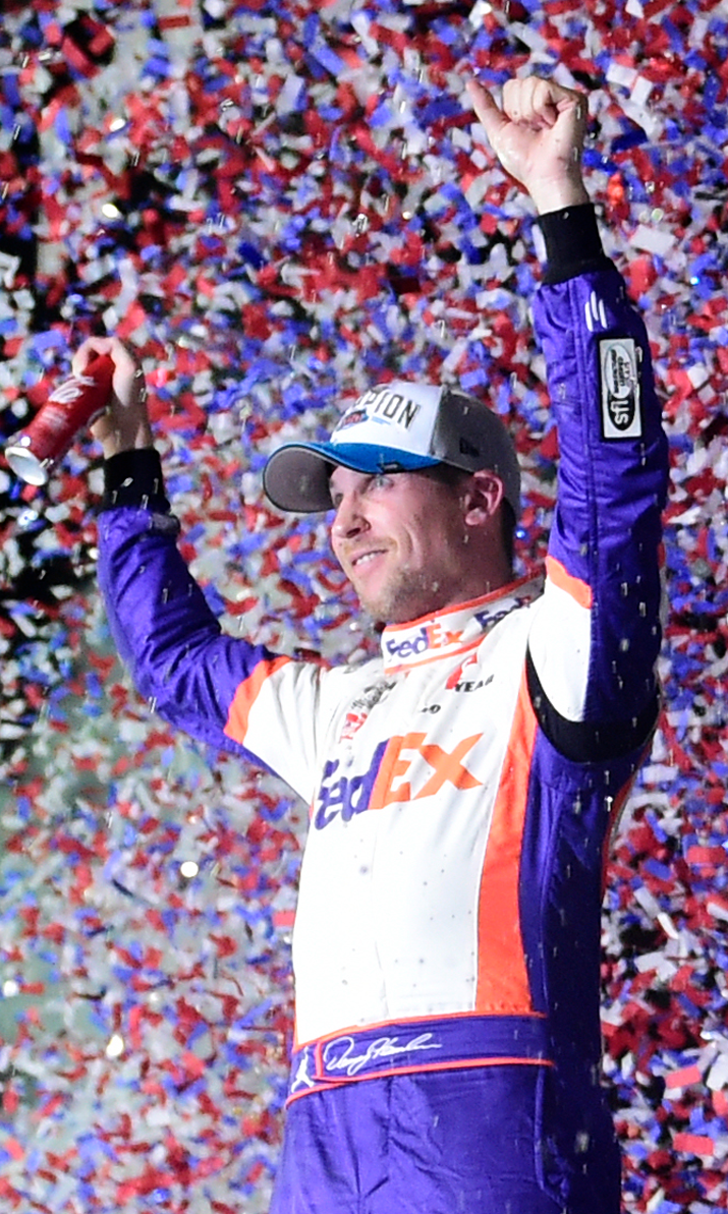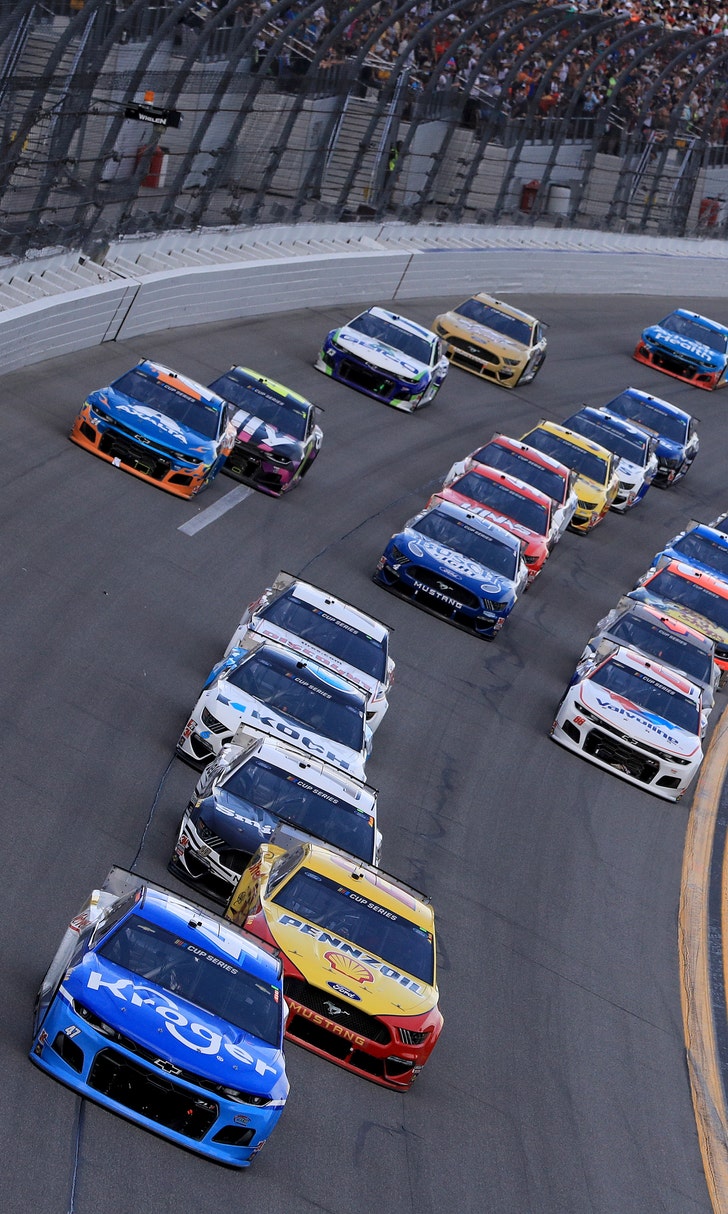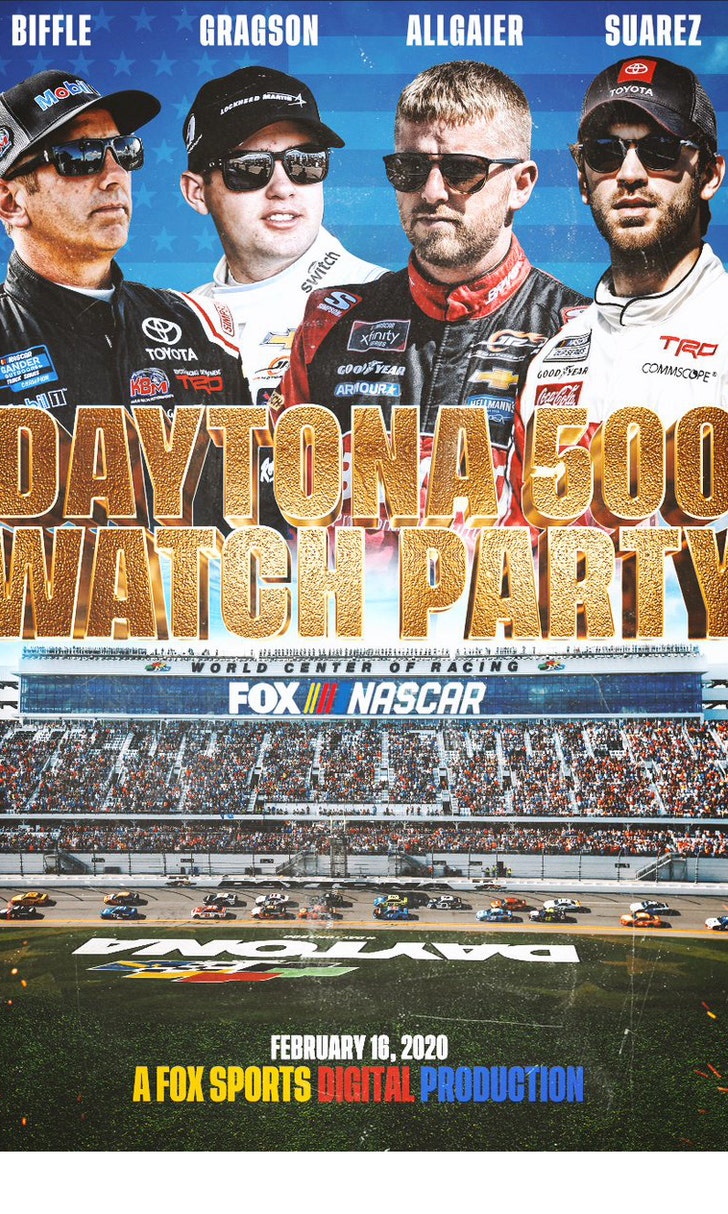 The Daytona 500 Watch Party!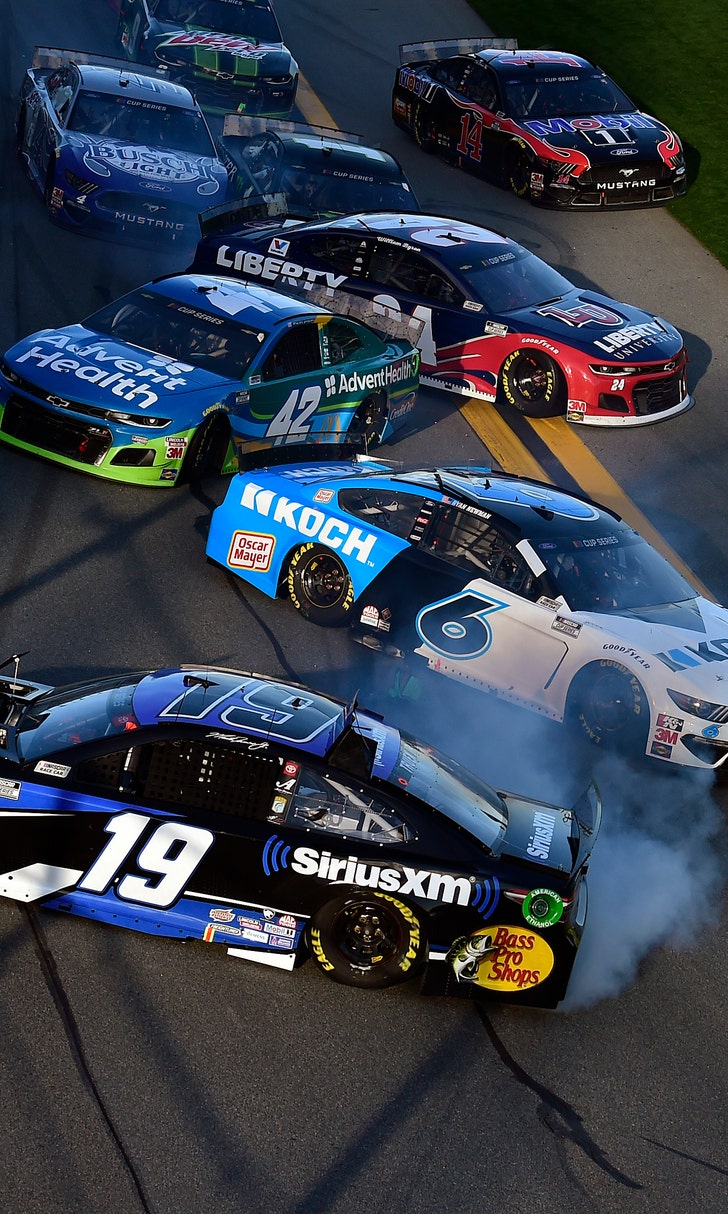 The Numbers Game At Daytona