Johnson's Dover history impressive
BY foxsports • September 28, 2012
Sprint Cup competitors have another reason to fear Jimmie Johnson.
If the five-time champion's career stats at Dover International Speedway weren't staggering enough — with seven wins in 21 starts and an average finish of 8.9 — then his performances over the last four seasons should be.
In the last seven races at Dover, Johnson has won four of the NASCAR Sprint Cup events and led 1,638 of the last 2,800 laps.
On Friday, he ran 49 laps in final practice at Dover and jumped to third fastest on the speed chart before he parked the car.
Talk about giving new meaning to Happy Hour.
"Yeah, we're definitely excited to be here at this racetrack," said Johnson, whose top lap was 154.579 mph. "The stats are very good for myself and this team here. It's a track that I've enjoyed racing at from the very first lap here in an ASA car. So, I'm glad to be here."
Johnson currently holds a one-point lead over Brad Keselowski in the overal points standings. It's just the second time this season Johnson has held the position. But if he was looking at an opportune time to extend his advantage, he couldn't have picked a better track to play into his strengths.
"I think out of all the oval tracks we race on, this one is most similar to my off-road background," Johnson said. "The drop-off into the corner, the way the rubber lays down and you have to select a different line through the turn, kind of reminds me of dirt racing.
"And then you climb back up that hill and jump onto the straightaway and then go do it again and again and again. I think that's really where things work the best for me."
It's not out of Johnson's character to allow his performance to intimidate his fellow competitors. He believes it's commonplace for other teams to study drivers' histories and ascertain "where they excel."
"You know that you're going to have to deal with that team and driver and last week was a good example of it," Johnson said. "We all knew, going in based on the spring race (Loudon) that Denny (Hamlin) was going to be the car to beat at New Hampshire and they did that. So, we all look through stats and I'm not sure that a long history plays into things, but certainly a spring race is one that you pay attention to."
And of course, Johnson dominated the June romp at the Monster Mile. He started on the front row and led 289 of 400 laps — including the final 75.
But Hamlin is one Chase racer who insists he won't let Johnson's past record at Dover get into his head. Hamlin currently trails Johnson by seven points in the Chase for the Sprint Cup. And while he's never been a fan of the track, Hamlin brings a certain level of optimism following last week's win.
"We're not going to control how they run, so really our focus can't be on them — it's got to be just on getting our car as good as it can get," said Hamlin, who was 17th (152.775 mph) in Happy Hour. "If we get our car good, we can beat him here. That's a realistic thing that can happen.

"I'm not just looking to, 'Let's not give up so many points to the 48' . . . Our focus is ourselves and knowing that if I've got the balance that I want here and the car that I need, we can win just like we can any other racetrack even though our record may not show it. I think that so far I feel like we could be in the hunt for a top-five finish easily."

Hamlin's average finish of 20.5 at Dover might suggest otherwise. Of the 12 Chase drivers, Hamlin, along with Keselowski, Kasey Kahne and Clint Bowyer, have yet to win here. That history alone plays into Johnson's favor.

With a track as fickle as Dover, it's not surprising that Johnson has excelled. The No. 48 Hendrick Motorsports crew has been always been able to acclimate to the fluctuating conditions of the concrete surface during the race.
"It does take a lot of work," Johnson said. "And what's confusing is that this track does change quite a bit. With the tire that we've had for the last couple of years, it lays a lot of rubber down. And the way your car handles on a clean track during practice is far different than what you have in the race. In practice, even though we've won here recently, I can't say those practice sessions went as smoothly as we had hoped.
"And you really have to fall back on experience and keep an open mind about the new pieces you bring or the new thoughts you bring to your setup; and will they work come race time? They might not work on a clean track, but the race is really different, especially deep in a run when the right-side rubber lays down and you've got to navigate that stuff."
If Johnson can "navigate" to win No. 8 on Sunday, it could also be smooth sailing to his sixth Sprint Cup.
GETTING TO KNOW YOU . . .
With just six races remaining in the NASCAR Nationwide Series, Danica Patrick is acclimating to the addition of her substitute crew chief Ryan Pemberton.
Since Pemberton took over as competition director at JR Motorsports earlier this month, his duties include overseeing the No. 7 GoDaddy.com Chevrolet. Last week, Patrick finished 14th with Pemberton on the pitbox.
"We had our first competition meeting this week for JR Motorsports, so I think that was a good first step for us," Patrick said. "I think that we will definitely be more comfortable with each other and more confident in what we are doing based on last weekend and just kind of getting through those initial first meetings of how big the changes should be, what should we do going into the race, how do we communicate just in general. All those things the first time are the hardest. So, it should be better.
"It is another race weekend and it will present different challenges. Perhaps if we start further away from where we need to be car-wise, it could be a little bit of a challenging weekend because I don't think we unloaded too far off in Kentucky. We will face that challenge and be better for it if it happens, and we will be more prepared the next time that happens. The first weekend is usually the toughest."
Patrick was 20th on the speed chart during Nationwide Series practice. She will qualify 27th for the OneMain Financial 200 on Saturday. In her two previous NNS starts at the Monster Mile, Patrick finished 30th and 35th.
Patrick will run double duty this weekend. She will also qualify the No. 10 Sprint Cup Chevrolet on Saturday for Sunday's AAA 400. Patrick ran 48th in the first Cup practice and 36th during Happy Hour. Her best lap after 63 circuits was 151.400 mph. The top lap on Friday (157.082 mph) was posted by Martin Truex Jr.
NUMBERS GAME
1 — Ford (Scott Speed, eighth) in the top 10 on the speed chart in Happy Hour.
25 — Cup wins by Ford at Dover.
55 — Laps run by Brad Keselowski, the most among competitors in final practice.
151.329 mph — The best 10-consecutive lap average (Kyle Busch).
SAY WHAT?
When Danica Patrick was asked about drivers using a sports psychologist to overcome fears of certain racetracks, she replied, "Well, I do believe in faking it until you believe it."
---
---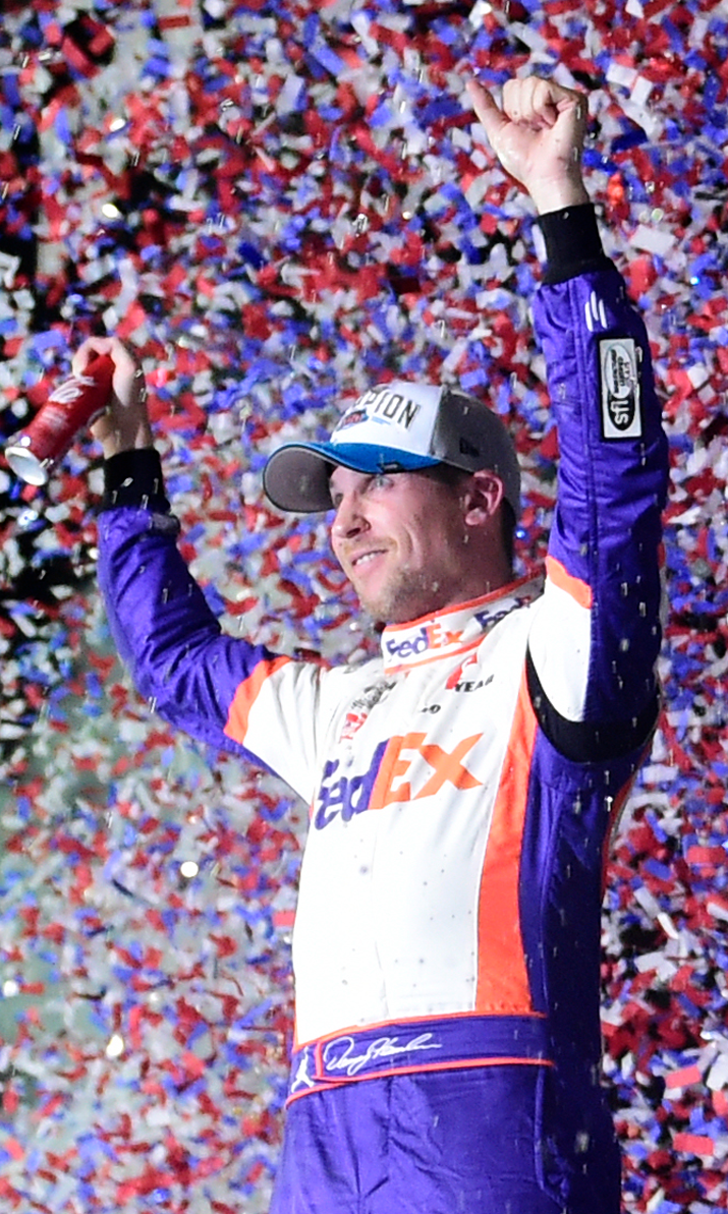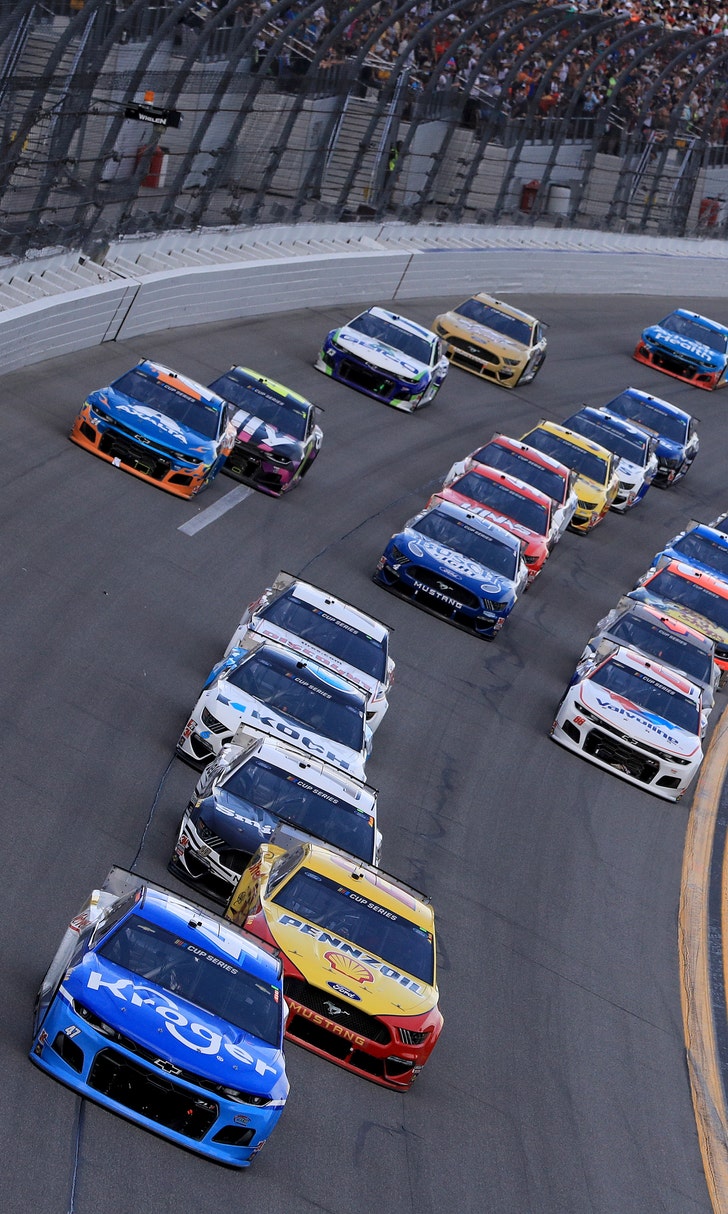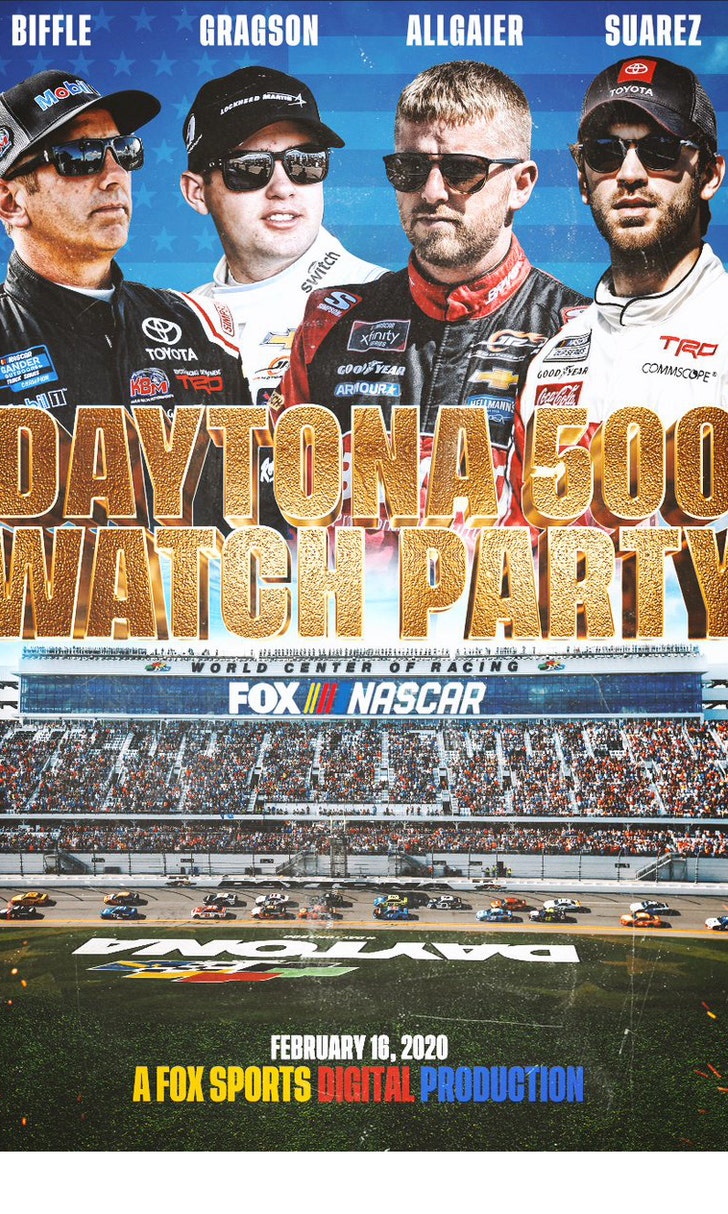 The Daytona 500 Watch Party!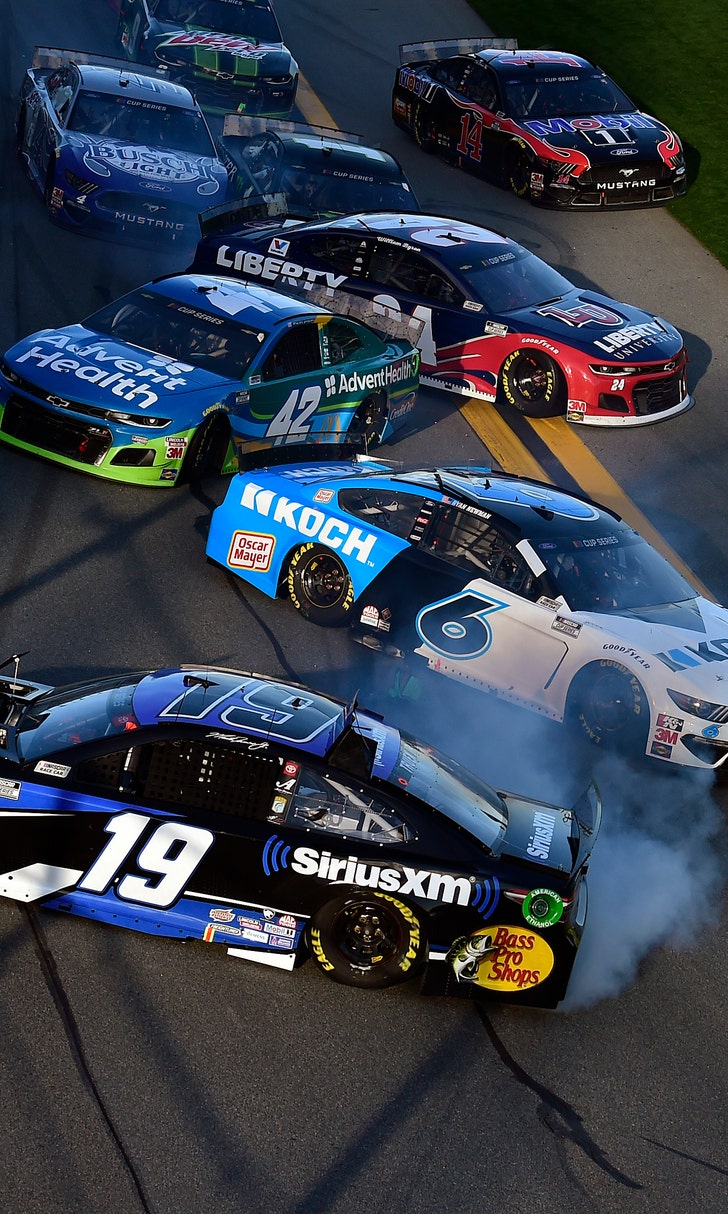 The Numbers Game At Daytona