Johnson falters at New Hampshire
BY foxsports • September 20, 2010
Jimmie Johnson's drive for five started with a thud in New Hampshire.
He kicked off another championship pursuit the way he did in 2006 - out of contention and answering questions about the pressure of playing catch-up.
Johnson rebounded four years ago with a sensational hot streak that catapulted him to his first Cup title. With nine races left this season, he'll need a similar sizzler down the stretch to be in the hunt again.
Johnson finished a way-back-there 25th on Sunday at New Hampshire Motor Speedway. It was the worst finish for any Chase for the Sprint Cup Championship driver and dumped him from second to seventh in points.
''We lost some control today, to say the least,'' Johnson said. ''We need to be spotless just to catch up and we might need some help. Again, there's still nine races left.''
The Hendrick Motorsports champion was a season-worst 39th to open the 2006 Chase at the same track. He had one win and four seconds over a five-race span in the Chase that let him bring home the championship.
He'll have to overcome another hiccup.
''I know everybody wants some crazy answer and for me to have some foreshadowing for the future, but, hell, I don't know what's going to happen,'' Johnson said.
Johnson, who turned 35 on Friday, felt he had at least a top-five car until he spun after a late-race collision that collected a few other Chase drivers. He stayed in the race, but later battled a loose front right wheel.
''Still nine races left,'' Johnson said. ''We did everything we could today and we'll show up next weekend and do all we can then and hopefully rebound and gain some points.''
If any driver can rebound, it's certainly the shaggy-haired Johnson. He's 92 points behind leader Denny Hamlin, the race runner-up.
''Teams like the 48, they're so good at rebounding,'' Hendrick teammate Jeff Gordon said. ''You can't ever count those guys out.''
Up next for Johnson is Dover, where he was 16th earlier this year. He won both Dover races last year, then had the dominant car in the first race there this season until he was penalized for speeding on the final pit stop.
Two races later, it's off to Fontana, Calif., where Johnson recorded the first of his five victories this season.
So, yeah, this Chase isn't over.
''He's still the guy everybody's chasing,'' race winner Clint Bowyer said.
---
JUNIOR'S REBOUND: Dale Earnhardt Jr. would have been a Chase contender instead of an afterthought with more performances like his one at New Hampshire.
Earnhardt showed flashes of his old Chase form, racing to a fourth-place finish Sunday at New Hampshire Motor Speedway.
''We had a great car all weekend and we just improved all weekend,'' he said.
Earnhardt, NASCAR's most popular driver, had just his third top-five of the season. His only other two were at Daytona. He was a miserable, season-worst 34th last week at Richmond - his sixth finish of 22nd or worse over the last eight races before the Chase field was set.
''This has just been a good track for me,'' he said. ''We can't get too confident going into the next one.''
Overconfidence has been the least of Earnhardt's worries this season.
He's battled a myriad of problems in the No. 88 and never found any type of consistency. He hasn't made the 12-driver Chase field since 2008.
His personal highlight was a win in the No. 3 car, his father's old number, in the Nationwide Series. That result would never carry over into Sprint Cup.
Earnhardt has vowed to go down swinging. He badly wants to win a race and post the kind of strong results with crew chief Lance McGrew that can build some confidence for next season.
Earnhardt, who started 32nd, wasn't ready to call Sunday's strong run the beginning of a strong finish this season.
''It's kind of unique to this track so I'm not sure it can help us anywhere else,'' he said.
---
CONSISTENT GORDON: Jeff Gordon's patience paid off at New Hampshire.
Gordon and his team decided not to risk running out of fuel for a shot at a win like Tony Stewart did. The four-time Cup champion deftly bided his time, confident he could get into the right position when he needed to.
It all paid off. Gordon finished sixth - another solid result in the steadiest of seasons for the veteran.
Gordon has yet to win this season, but inched up from eighth to fifth in the points standings.
''We can't afford to have a 24th-place finish today,'' Gordon said.
That's where Stewart finished when he ran out of gas with a lap left, ending his shot at the checkered flag. Gordon credited crew chief Steve Letarte for making all the right calls.
''He didn't want to risk the fuel. It just wasn't worth it,'' Gordon said. ''When those guys didn't make it on fuel, it definitely made us feel that much better about the call Steve made.''
Gordon said this week that a poor finish at New Hampshire could all but end a team's championship hopes.
''I just don't think you can win it here this weekend,'' Gordon said. ''You've got to make sure that you get everything out of your car and your team and we did that today.''
---
HAPPY HARVICK: This was a good race to start from the back of the field. Dale Earnhardt Jr. went from 32nd to fourth and Kevin Harvick went from 27th to fifth.
Harvick took the long way to get there. Harvick, who surrendered his points lead once drivers where re-seeded for the Chase, chugged along as the lowest-standing Chase driver for most of the day. At mid-race, he was 18th and bickering with his crew over the radio. He gutted it out and finished with his second straight top 10.
''We need to get better and we will,'' he said. ''With how the day unfolded, I am happy.''
Clint Bowyer, Harvick's Richard Childress Racing teammate, won the race. Bowyer feels RCR, which also boasts Chase driver Jeff Burton, has never been in better shape to win the championship since the playoff format started in 2004.
Two top fives are an outstanding start.
''Hey, a win helps everybody,'' Bowyer said. ''It doesn't just help my team have confidence. It fueled the fire for my teammates.''
---
---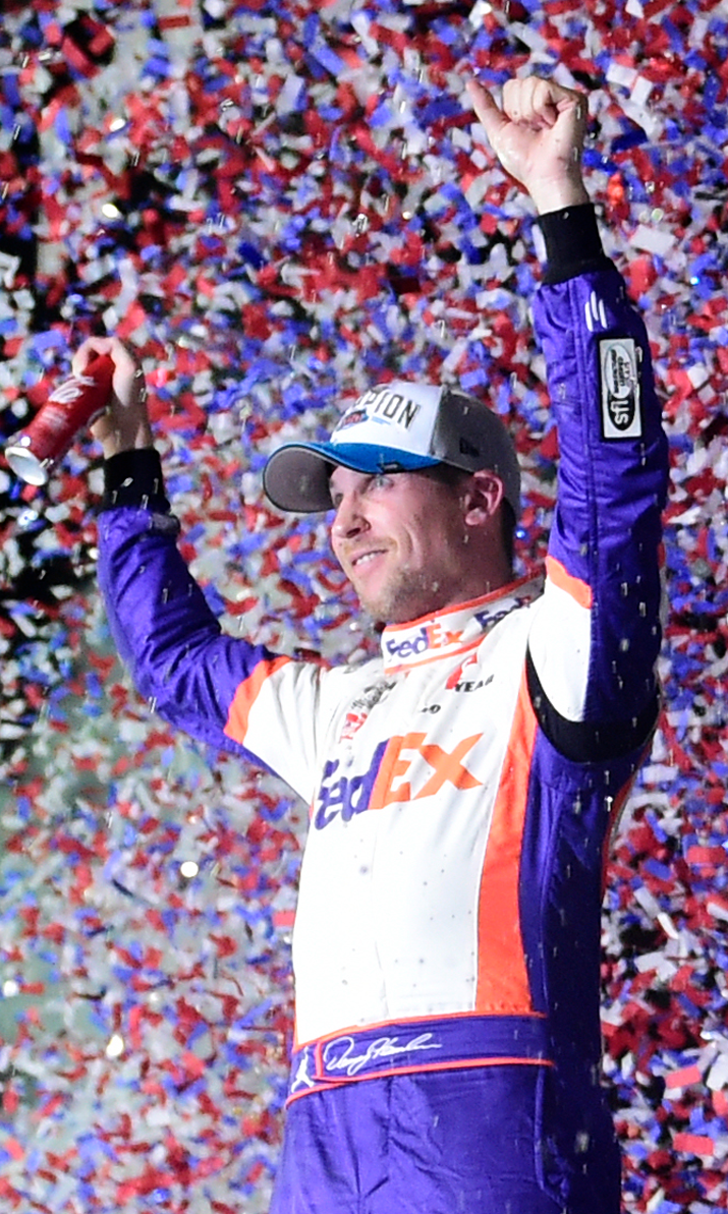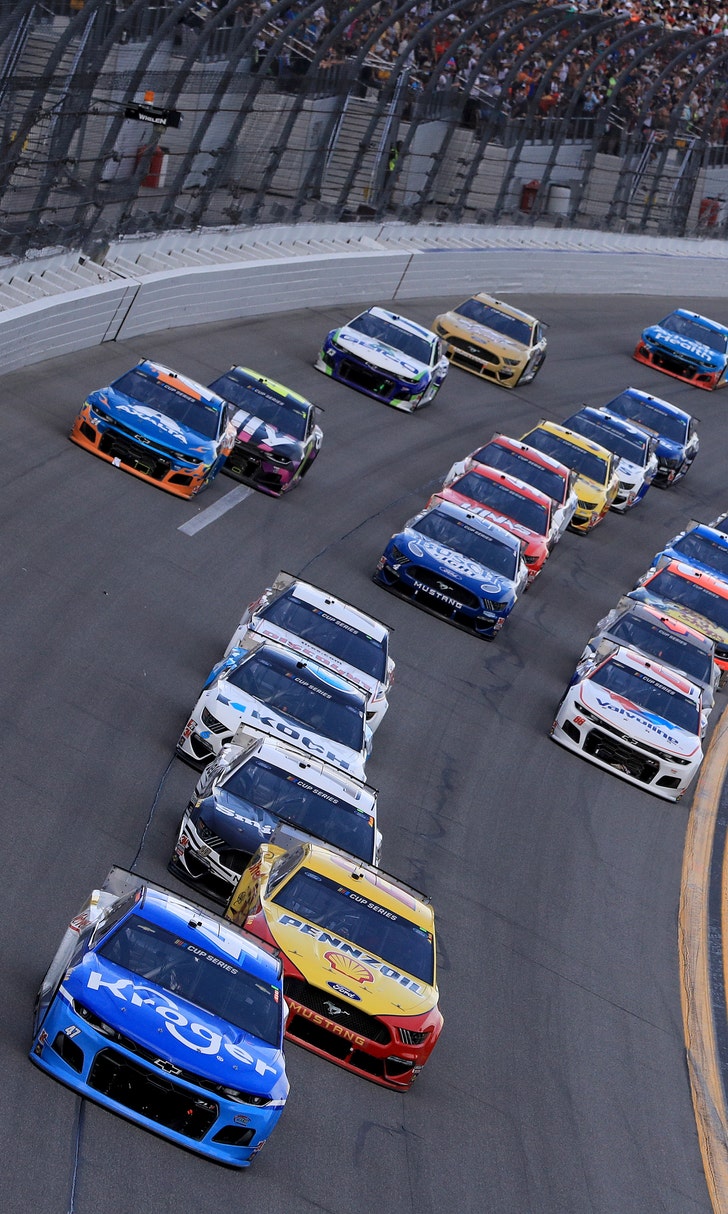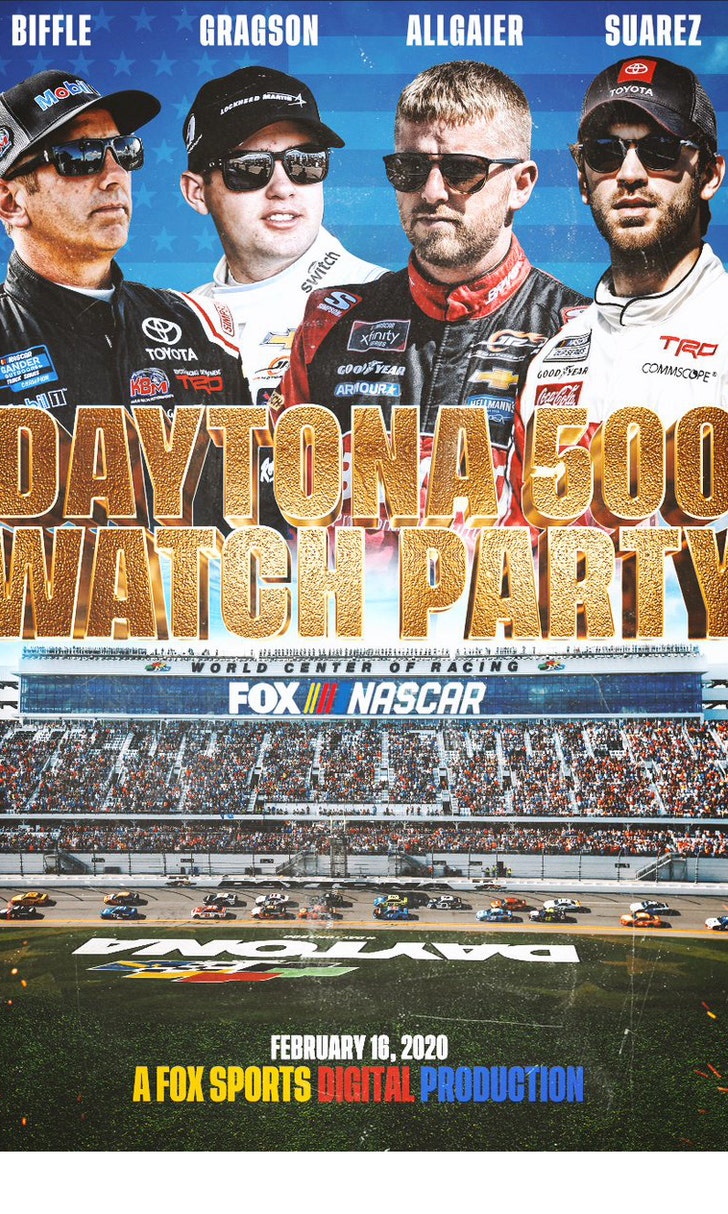 The Daytona 500 Watch Party!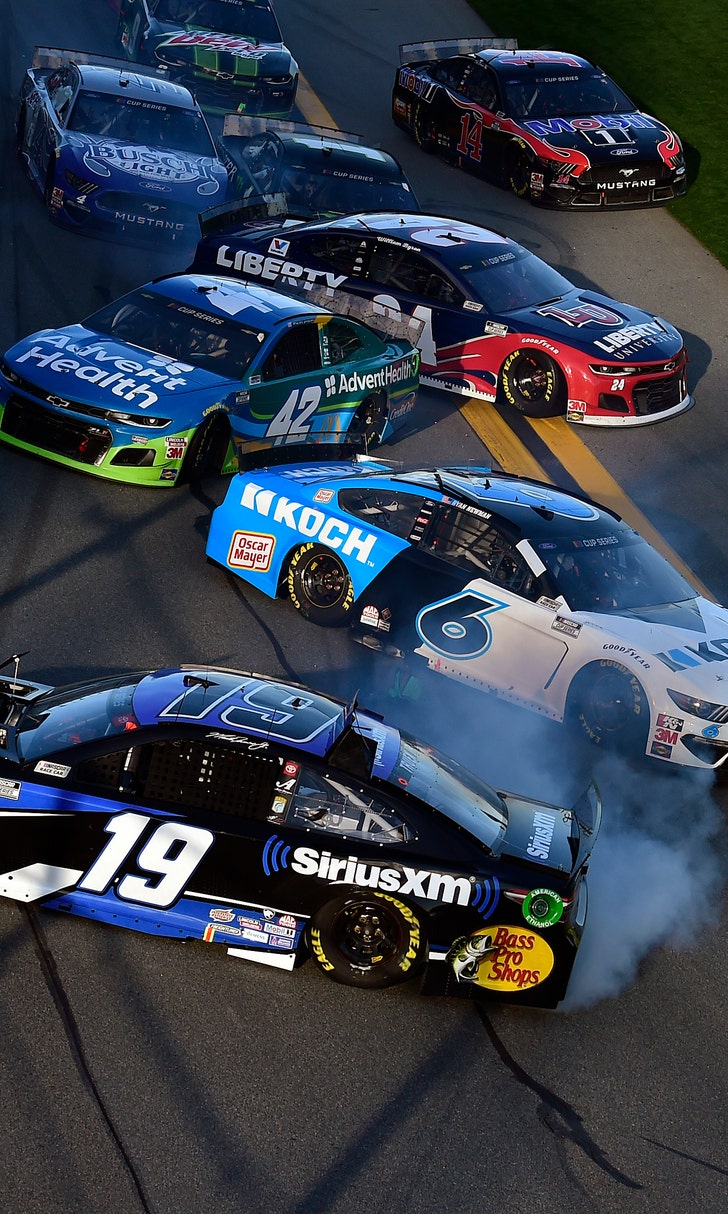 The Numbers Game At Daytona