Johnson brushes off late miscue
BY foxsports • July 29, 2013
It seems that the only time a team beats Jimmie Johnson is when he beats himself.
On Sunday, Johnson led 73 of the first 132 laps at Indianapolis Motor Speedway. When he drove onto pit road for the No. 48 team's final pit service on Lap 133, commentators touted it as "the money stop." At that point, Johnson appeared destined to convert the 20th running of the Brickyard 400 into a record-setting fifth victory.
But the Lowe's Chevy sat in its pitbox for what seemed like an eternity to Johnson. The 17.2-second four-tire stop was uncharacteristic for the five-time champion team. Although Johnson had a comfortable lead prior to pitting, the miscue opened the door for the No. 39 Stewart-Haas Racing team to outrun the No. 48 crew for the second time in as many days.
Johnson's crew chief Chad Knaus had shown his hand. Newman's crew chief Matt Borland didn't have to worry whether two tires would be a gamble. Time was on his side – 6.8-seconds to be exact after both cars returned to the track. While Johnson whittled the lead down to 2.657-seconds over the final 27 laps, Newman's advantage was just too great to overcome.
"Stuff happens," Johnson said. "Everybody scans us. When you're the dominant car, they're going to do the opposite of what you do. I think I pitted before them, so it was an easy call for them to do the opposite. The 2 (tires), gave them the track position they needed. With the mistake, they had good track position."
Still, with a 75-point lead in the Sprint Cup standings, it's hard to feel sorry for Jimmie Johnson. While a fifth Brickyard win would have broken the record he currently shares with Jeff Gordon, a victory for the season would have also raised his total for 2013 to five.
But the Indy loss is not the first race the No. 48 Hendrick team gave away this season.
Johnson led the second most laps at Las Vegas and couldn't close the deal at the end. At Dover, he was black-flagged from jumping the restart after leading 143 of the 400-lap race and finished one circuit off the pace in 17th. Restarts bit "Five-time" again at Kentucky last month, when Johnson accused eventual winner Matt Kenseth of breaking the speed of the pace car. Johnson uncharacteristically lost his patience – and his concentration on the racetrack – as he screamed, "The 20 should be penalized for stopping everybody on that (expletive) restart".
Kenseth wasn't, however, and Johnson went from leading 182 laps to finish ninth.
"We win as a team, lose as a team," Johnson said. "There's been some late race mistakes on my behalf that have taken race wins away from us. Granted not a major event like this. But we win as a team, lose as a team. We still ended up second. We have a lot to be proud of over the course of the weekend. We'll do the best to let it roll off our shoulders by (Monday) afternoon."
By the time the Chase rolls around, the Knaus-led crew will have all of the kinks out the program in time for the 10 races that matter the most. Yes, this is the part of the season where the No. 48 team prepares its equipment and personnel for the playoffs. And with a driver who has won 32 of his 64 career wins on tracks in the Chase, it's not surprising that Johnson is confident that the "six-pack" will be his come November.
SUGGESTION BOX
The inaugural Mudsummer Classic at Eldora Speedway was all the rage last week.
When the NASCAR tour moved to Indy for the weekend's events, speculation began as to whether additional dirt track races would be added to the 2014 schedule. The Dirt Track at Charlotte, Texas Motor Speedway Dirt Track and even Batesville Motor Speedway, Bill Davis' 3/8ths oval, were mentioned along with Eldora.
On Thursday, there was talk of taking the Nationwide Series tour to Eldora as well. Despite dirt being all the rage in NASCAR circles, it would be hard to improve on the NNS and truck shows that were once the highlight of Indy weekend at Lucas Oil Raceway. The 0.686-mile oval, situated just about seven miles west of IMS, has provided fans with thrills since AJ Foyt won the first race there in 1961.
Former Sprint Cup champ Matt Kenseth was one of many in attendance at the Brickyard longing for a truck and Nationwide series return at LOR.
"We used to have racing that was exciting 10 miles down the road," Kenseth said at the Brickyard last weekend. "And the Nationwide race unfortunately won't be that exciting. I'm not saying it won't be exciting it just won't be as exciting or as good of a race as you would have at (LOR). If I had my wish, you would figure out how to still run Eldora – maybe do it a different week and still get the trucks and Nationwide back there (LOR), get the house packed and get back to short-track racing. Cause man, that's entertaining to watch.
"I always looked forward to watching Friday and Saturday on TV or go over to the track and watch. I even ran a couple of them when we were running here on Sundays and had the one big marquee event here, I always thought that made for a great weekend."
For Saturday's Nationwide race, which was moved to IMS from LOR two years ago, it would be safe to say there were more fans in attendance at Eldora on Wednesday night. Traditionally, the races at LOR – which was previously known at Indianapolis Raceway Park – drew sellout crowds ranging from 35,000 to 47,000.
Kenseth -- who is also the team owner for his son Ross' Late Model effort which won the Night of the Stars 100 on Friday night – sees a double benefit for NASCAR's undercard to return to the track.
"It was always good racing plus, there were less people from the Cup garage running the race there at the end," Kenseth said. "That's where you really see the younger drivers and how good they are. We watched Kyle Larson race the other night – it was pretty amazing. When you go back to short-track racing, I think it gives more young guys a chance, it gives more new guys a chance to get into cars and race and show what they're made of rather than throwing them out on a 200-mile-an-hour race track right away."
SOCIALIZING
Yes, Denny we agree with you. When perennial contender Denny Hamlin can't convert a fourth-place starting position at Indy into a better finish than 18th….Here is the driver's reply to a fan on Sunday.
Denny Hamlin @dennyhamlin
This is how you know (crap) is bad. "@KaseysGirlBritt: Top 20 for @dennyhamlin!! Wooooo"
NUMBERS GAME
11 Consecutive wins for Chevrolet in the Brickyard 400.
14 Laps led by Ryan Newman in his 12 previous starts at Indianapolis Motor Speedway. Newman led four times on Sunday for a total of 45 laps.
27 Positions 11th-place Indy finisher Martin Truex Jr. improved from his 38th-place starting position on Sunday.
SAY WHAT?
Ryan Newman shot back at comments made by Kyle Busch after New Hampshire when he replied to why he wasn't more excited after his first Brickyard 400 victory:
"Ogres don't have emotion, you know that," Newman said.
---
---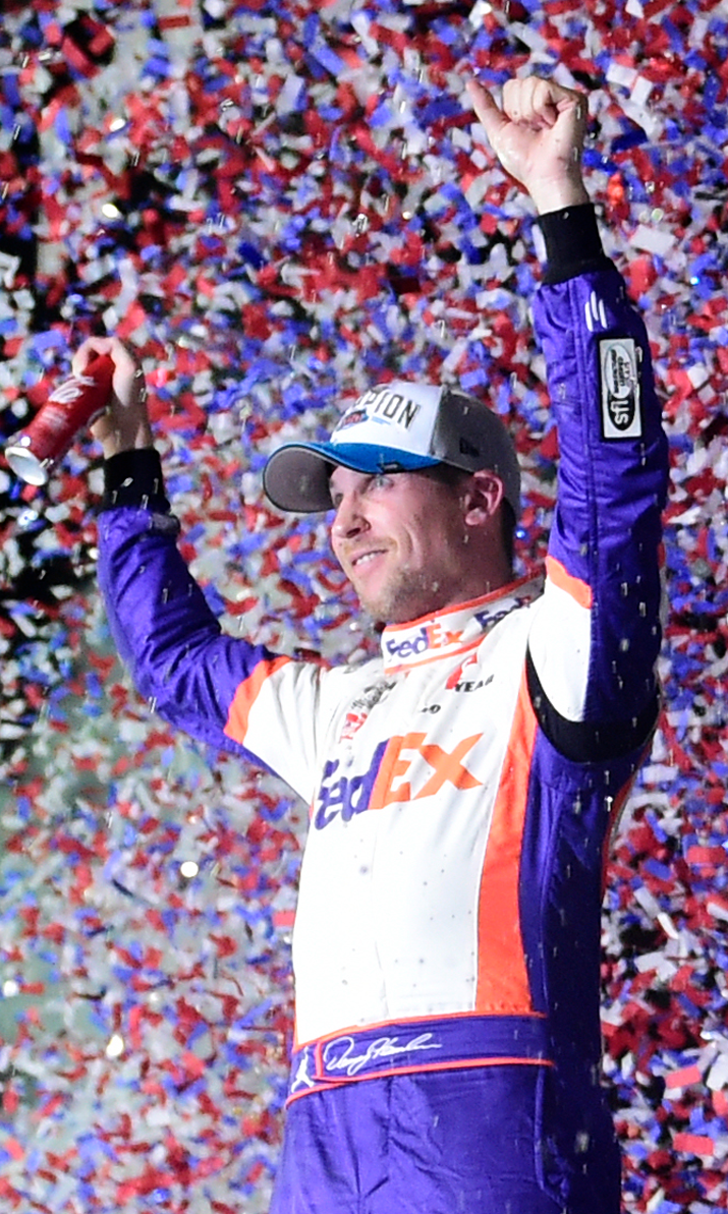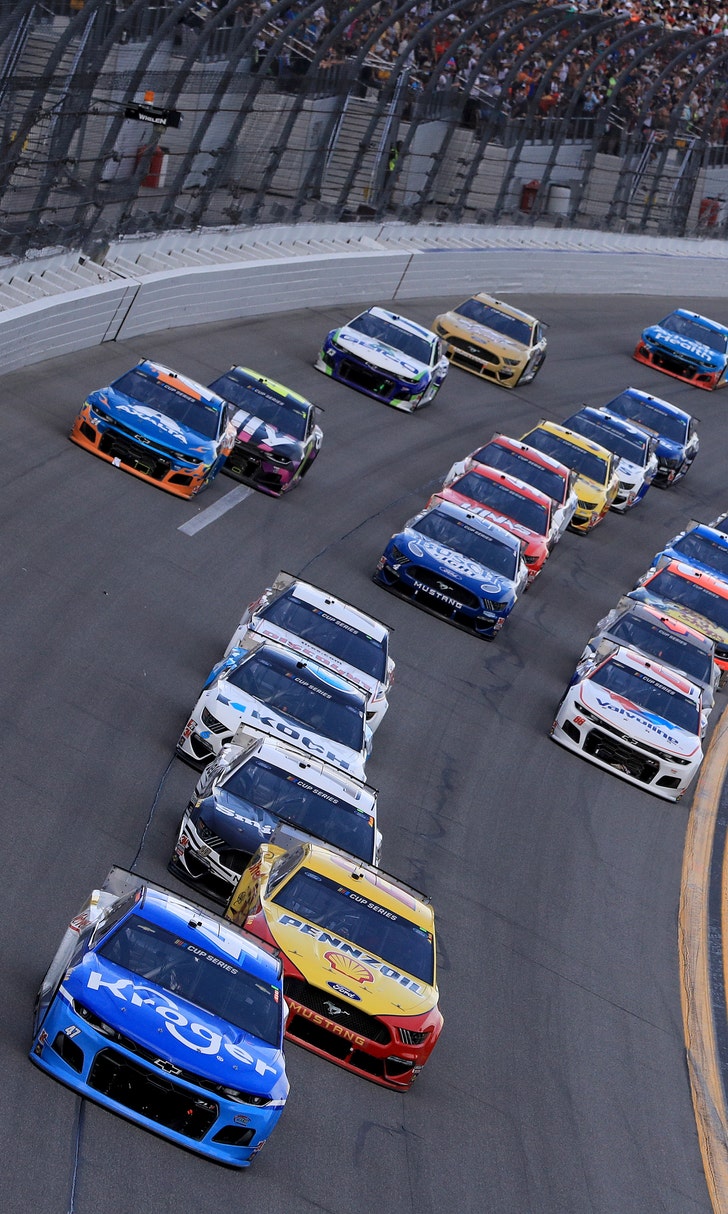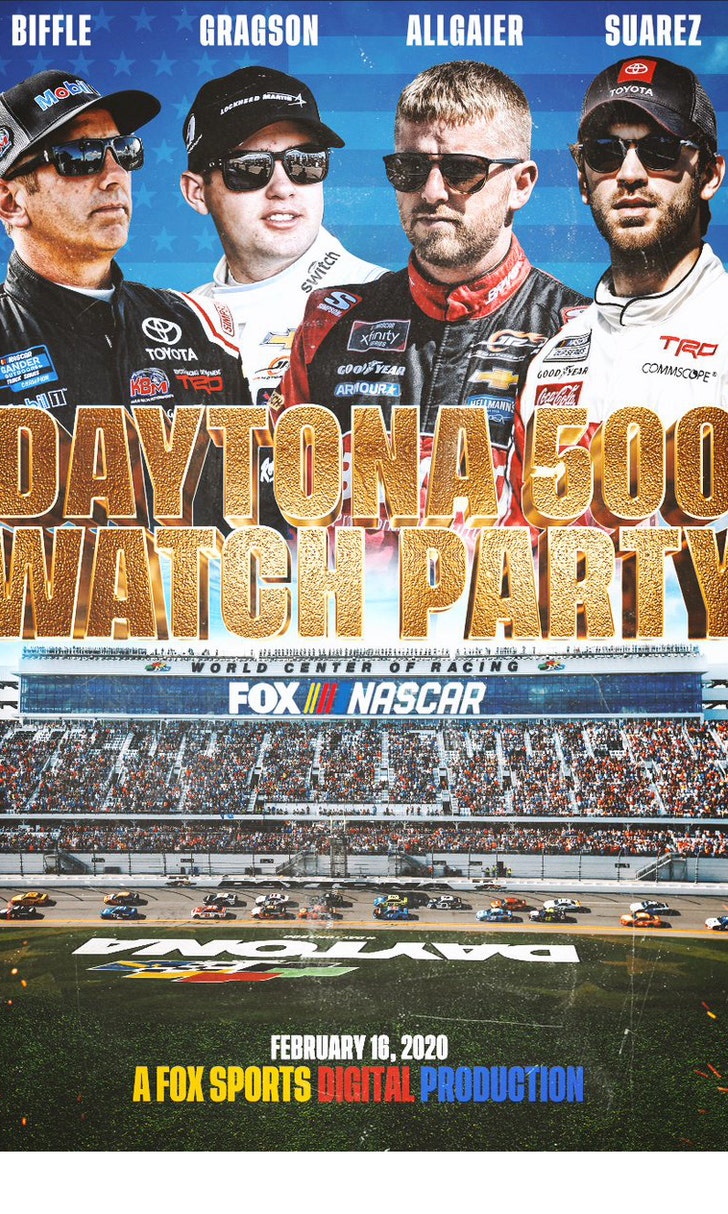 The Daytona 500 Watch Party!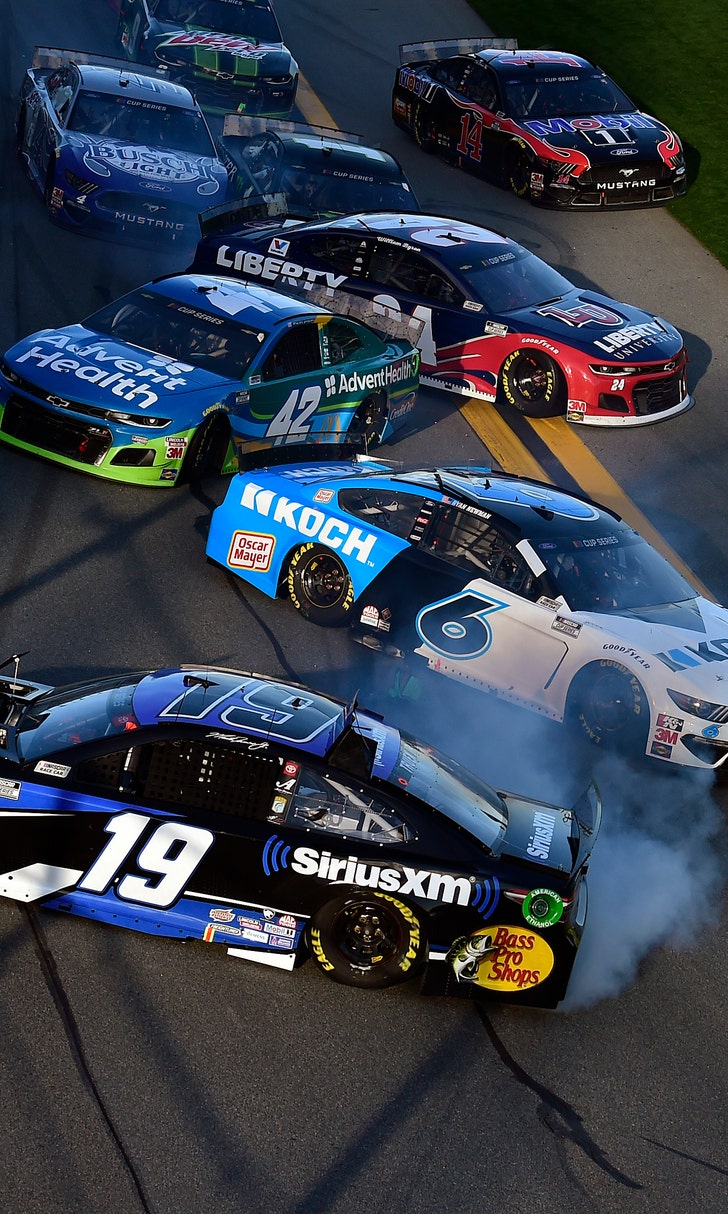 The Numbers Game At Daytona