JJ puts Indy miscue in rearview mirror
BY foxsports • August 2, 2013
MAN UP — Jimmie Johnson took his Hendrick Motorsports pit crew aside Sunday night after a bad final pit stop cost him what seemed like a certain victory in the Brickyard 400 at Indianapolis Motor Speedway. His message? Forget about it.
"I talked to the guys Sunday night and just asked them to enjoy the pain, let it sit there, let it hurt, let it bother you, but Monday morning when they started hitting lugnuts and jacking the car and going through their routine that it was out of their mind," Johnson said Friday morning at Pocono Raceway. "I asked them also to be fearless when they hopped off the wall this weekend and just do their jobs."
So far this year, the five-time champion has lost three or four races he should have won, but was victimized by late-race mistakes, either his own or those made by the team. But Johnson said it's critical to let go of those mistakes and move on.
"The worst thing any of us can do that have to go out and perform is to carry something in the back of your mind mentally," said Johnson. "That will do more damage than you can ever imagine. We had some great conversations Sunday evening. The guys had solid stops all week and I didn't hear of anything additional. Just kind of a normal week for the guys."
Apparently, Indy didn't set the team back too much. Johnson edged out Kyle Busch by .004 seconds to capture the pole for Sunday's GoBowling.com 400 at Pocono and set a new track record in the process. Carl Edwards qualified third, followed by Ryan Newman, Kurt Busch and Joey Logano. Matt Kenseth qualified 24th, one position ahead of Dale Earnhardt Jr.
What was most amazing about Johnson's pole run was how much speed he picked up: His pole speed was 180.654 miles per hour, while his best lap in the day's 90-minute practice session was 175.939 mph.
"It's just wild for me, because I ran a 51.15 (second lap) in practice and then to run a 49.80 (in qualifying), it's so much faster," said Johnson, who earned his second pole of the year and 31st in his career.
"And I knew I was going fast, but I didn't have a good frame of reference of what was good and bad and how fast I was going. I was very relieved to cross the finish line and hear that I was on top."
DANICA NOT GOING THERE — While boss Tony Stewart said he will run more than 120 races this year and boyfriend Ricky Stenhouse Jr. did nearly that many back in his open-wheel days, Danica Patrick said Friday she has no plans to step up her schedule.
"I just don't have an interest in racing every single night," Patrick said Friday at Pocono Raceway. "But coming from Sprint Car racing where you race 80 or 90 times a year, like he (Stenhouse) used to, 38 (races) is just nothing."
Patrick is 31 years old, six years older than Stenhouse and she figures that might have something to do with it.
"Ricky is young, you know?" she said. " … And you get older and you know, maybe you don't have that. Maybe you do. I feel like those sprint car drivers, man, they just love their racing. They are just are used to racing every night. I didn't come from that background. I watched it. My dad was in it. He raced it and then he worked on the cars. And my mom and dad and sister would go watch on Sunday nights, but I just didn't come from 90 races a year."
RING THE BELL — How popular was Ryan Newman's Brickyard 400 victory? Well, the Indiana native and Purdue engineering graduate said that friends and family basically blew up his phone with congratulatory texts while he was flying back from Indy to North Carolina, where he and his family live now.
"I had 350 texts when I landed," Newman said. "So, that took me a little bit of time. And then everybody that you text responds with something else. It just made for a lot of work but I mean I was thankful for it. It was nice. I'd say of the 350, the coolest part was that there were eight people maybe where I had to text them back and ask who it was. It was just nice to see the people that reached out to congratulate me."
What the victory didn't do — yet — is find him a job for 2014, although it's widely expected that he'll end up at Richard Childress Racing. "It's not like a light switch where you can just flip it and everything turns on," said Newman. "I think it's up to us as well to do the same thing we did last weekend and at least show that it's not just a one-off deal. We can duplicate and replicate the things that happened. We'll see how things go."
Newman was fast in Friday's qualifying session for the GoBowling.com 400 at Pocono Raceway. He ended up qualifying fourth, while his Stewart-Haas Racing teammates Tony Stewart and Danica Patrick were 20th and 34th, respectively.
BOUNCING BACK — It's been a rough season for Jeff Burton and the crew of the No. 31 Richard Childress Racing Chevrolet. Burton had a season's-best finish of third in New Hampshire two races ago, but finished 43rd and last in the Brickyard 400 after burning up a rear-end gear.
Burton had a nice rebound Friday morning at Pocono Raceway, where he was fourth-fastest in practice behind Kurt and Kyle Busch, and Greg Biffle. Burton also qualified decently, securing 13th place on the grid for the GoBowling.com 400 on Sunday.
Now 20th in points, Burton has an outside chance of making the Chase for the Sprint Cup but likely would have to win two of the final six races in the NASCAR Sprint Cup regular season.
According to Burton, the drivers and teams in the 11-20 points slots are having similar problems to what he's had: Up one week, down the next.
"I think there is a lot of inconsistency this year," Burton said. "You look at the teams that are from 10th to 20th, there's just a great deal of inconsistency in there. None of those teams have shown the ability to maintain momentum. None of those teams have shown the ability from a speed standpoint or a reliability standpoint to get on a roll. Someone will, but I don't know who that is. … It just seems nobody can get in a rhythm."
HOLDING ON — Martin Truex Jr. knows he's in a tenuous position, but he also knows he has a great opportunity ahead of him. Truex, driver of the No. 56 Michael Waltrip Racing Toyota, comes into the GoBowling.com 400 at Pocono Raceway ranked 12th in points and holding onto the second and final wild card slot in the Chase for the Sprint Cup.
Truex finished 23rd at Pocono in June and he's definitely looking to pick it up this time around, though he qualified just 26th for Sunday's GoBowling.com 400.
"Coming in here trying to be better than the last time. We struggled as a group last time — our whole company did," Truex said Friday at Pocono. "So, just a lot of work and effort going into trying to figure out how to be better here because … six races to go and they're all important and they all count. We certainly want to get up into that top-10 and hopefully get another win. I'd rather not be in the wild card position. I'd rather have two wins going in to start the Chase. We're going to work hard to try to make that happen."
 
---
---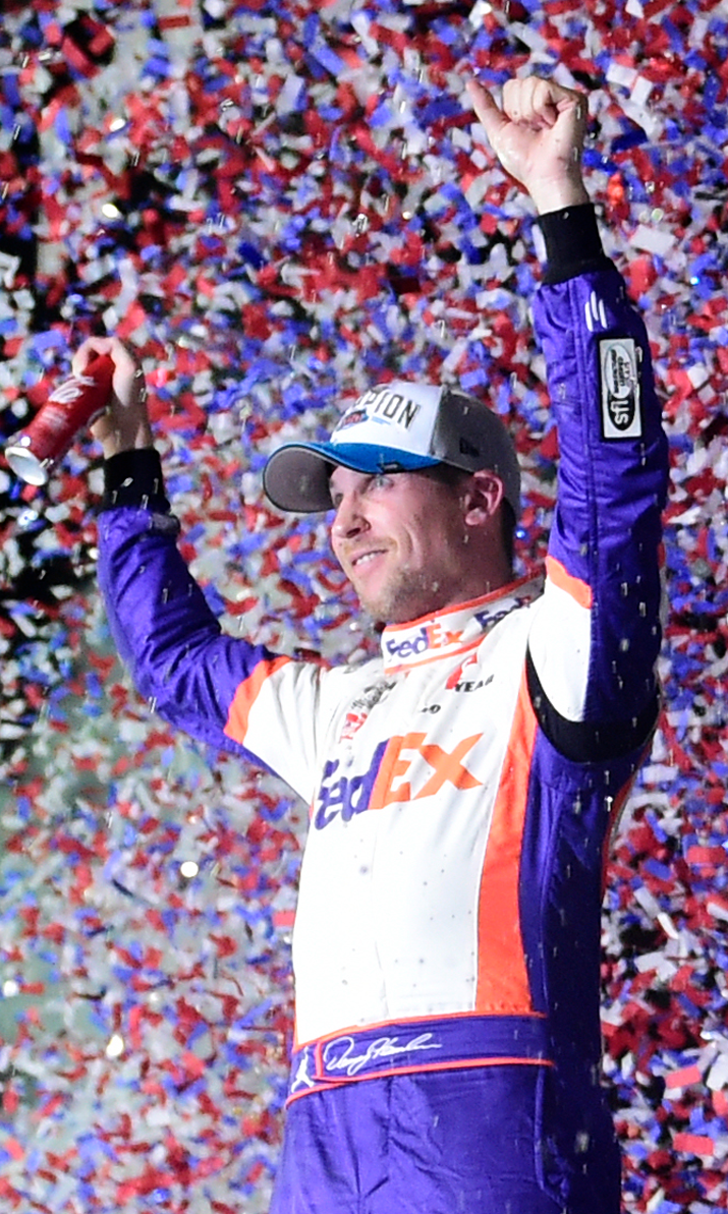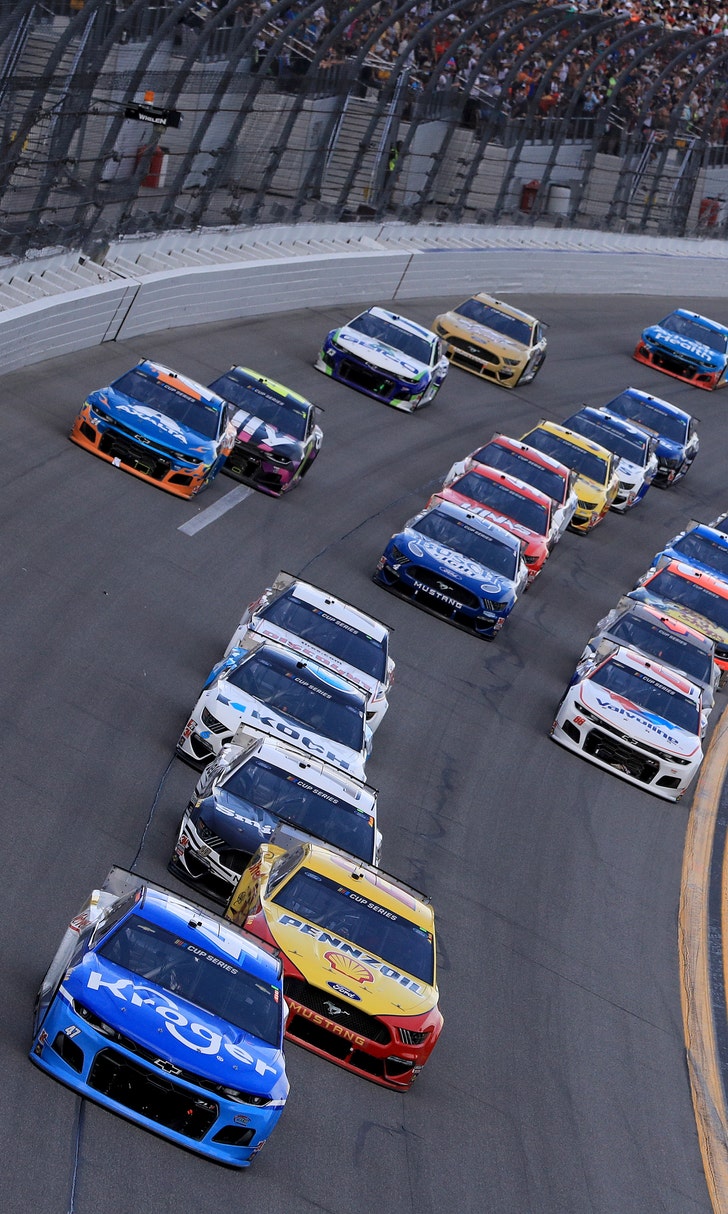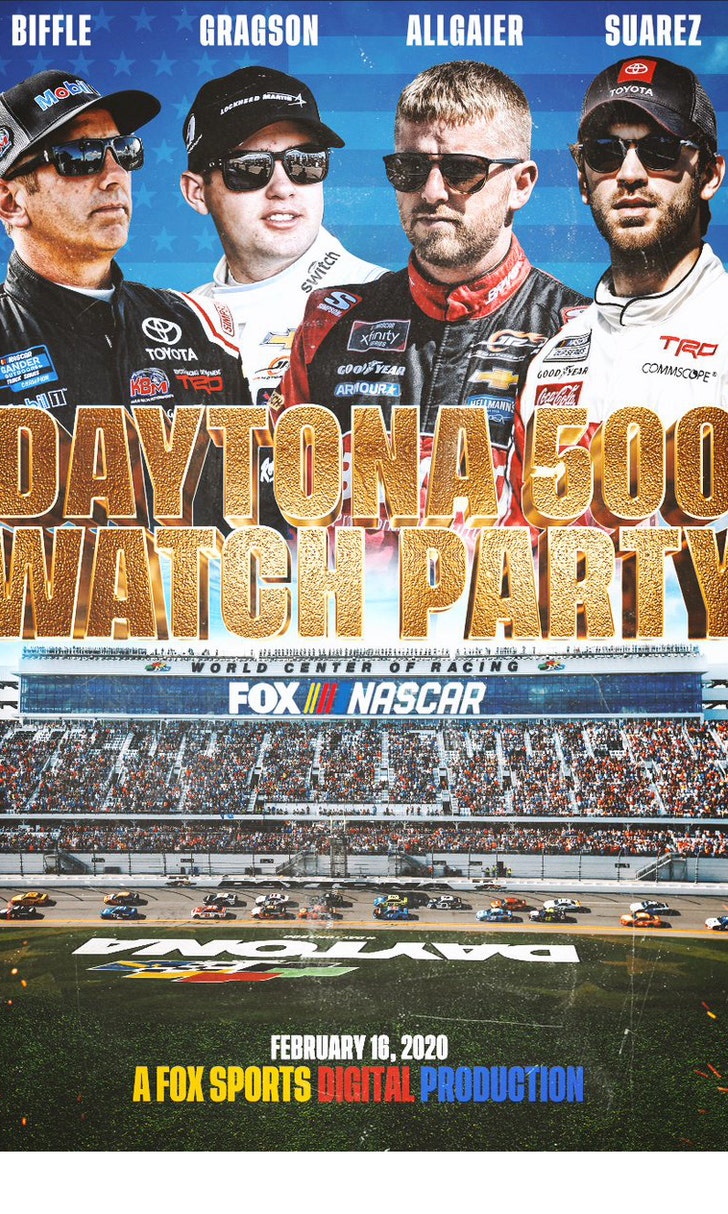 The Daytona 500 Watch Party!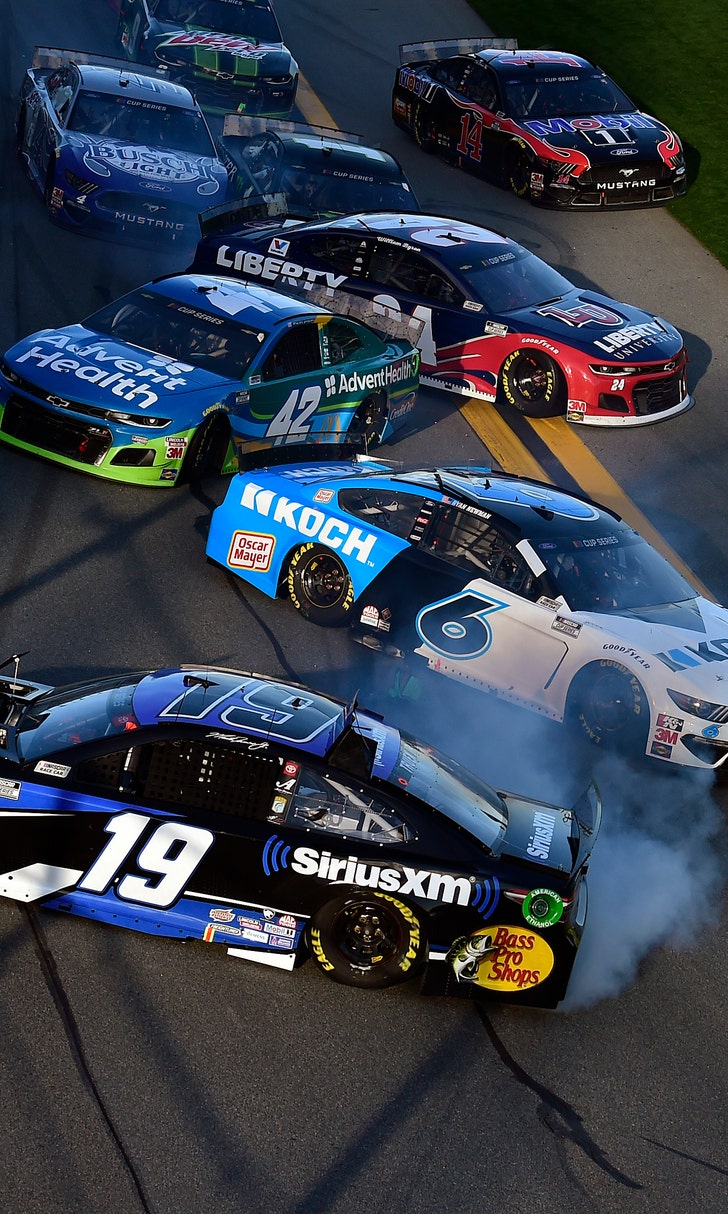 The Numbers Game At Daytona