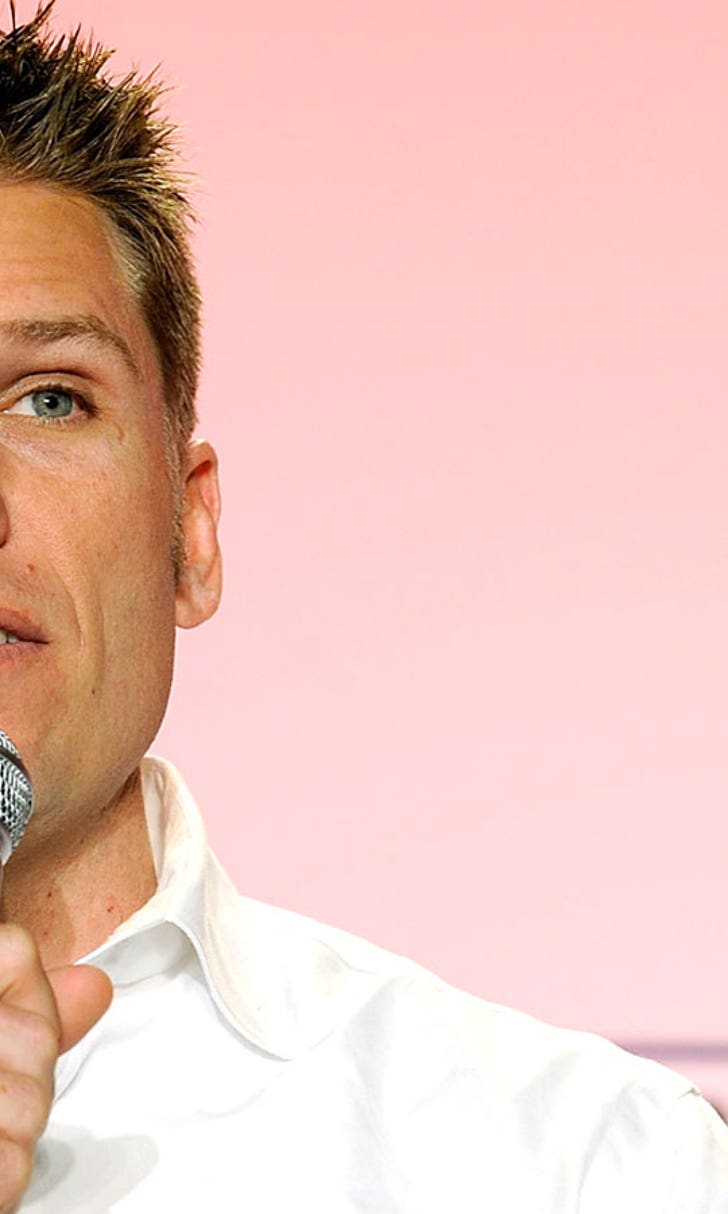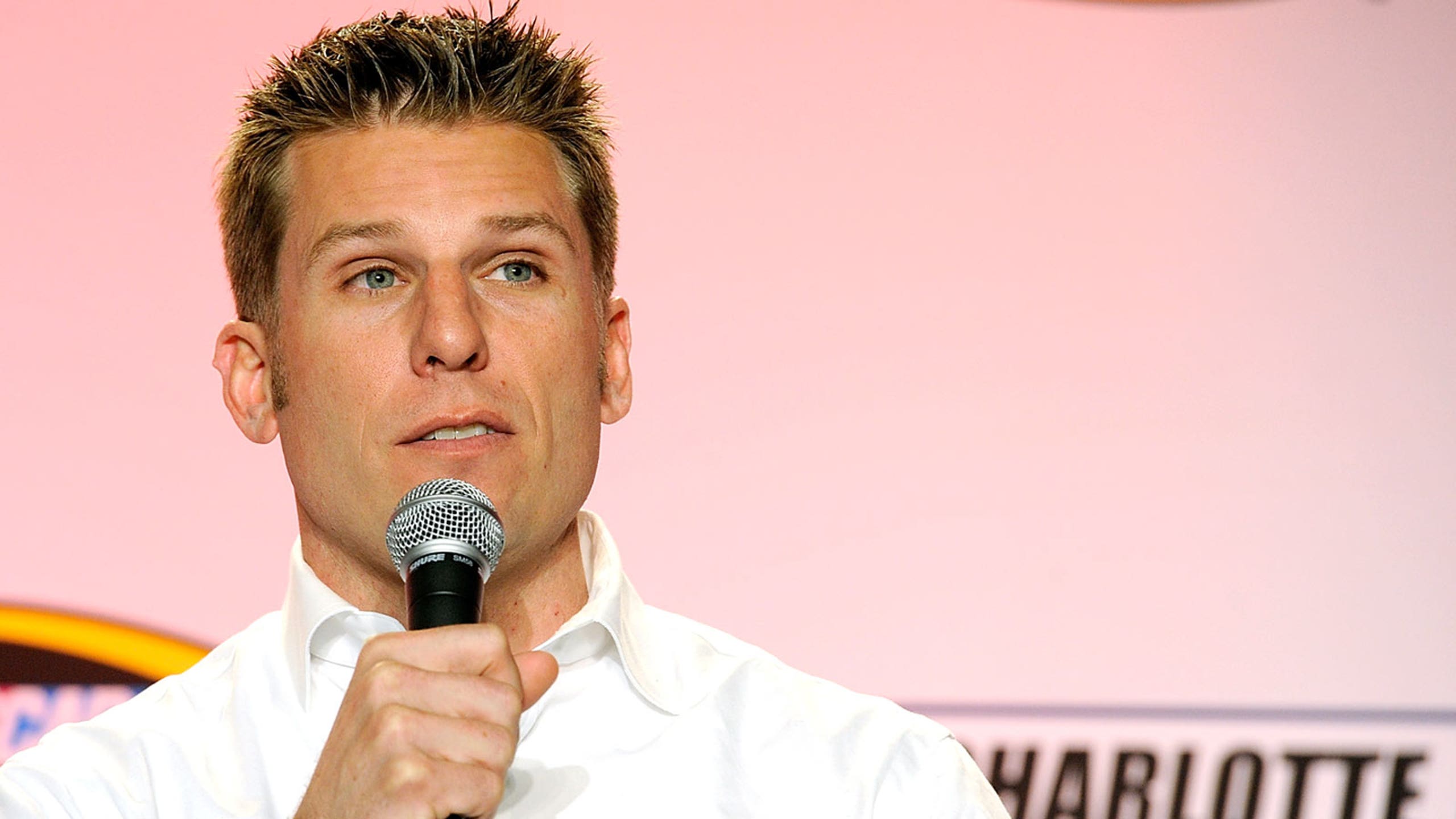 Jamie Mac didn't enjoy life at Roush -- but the company is changing
BY foxsports • January 30, 2015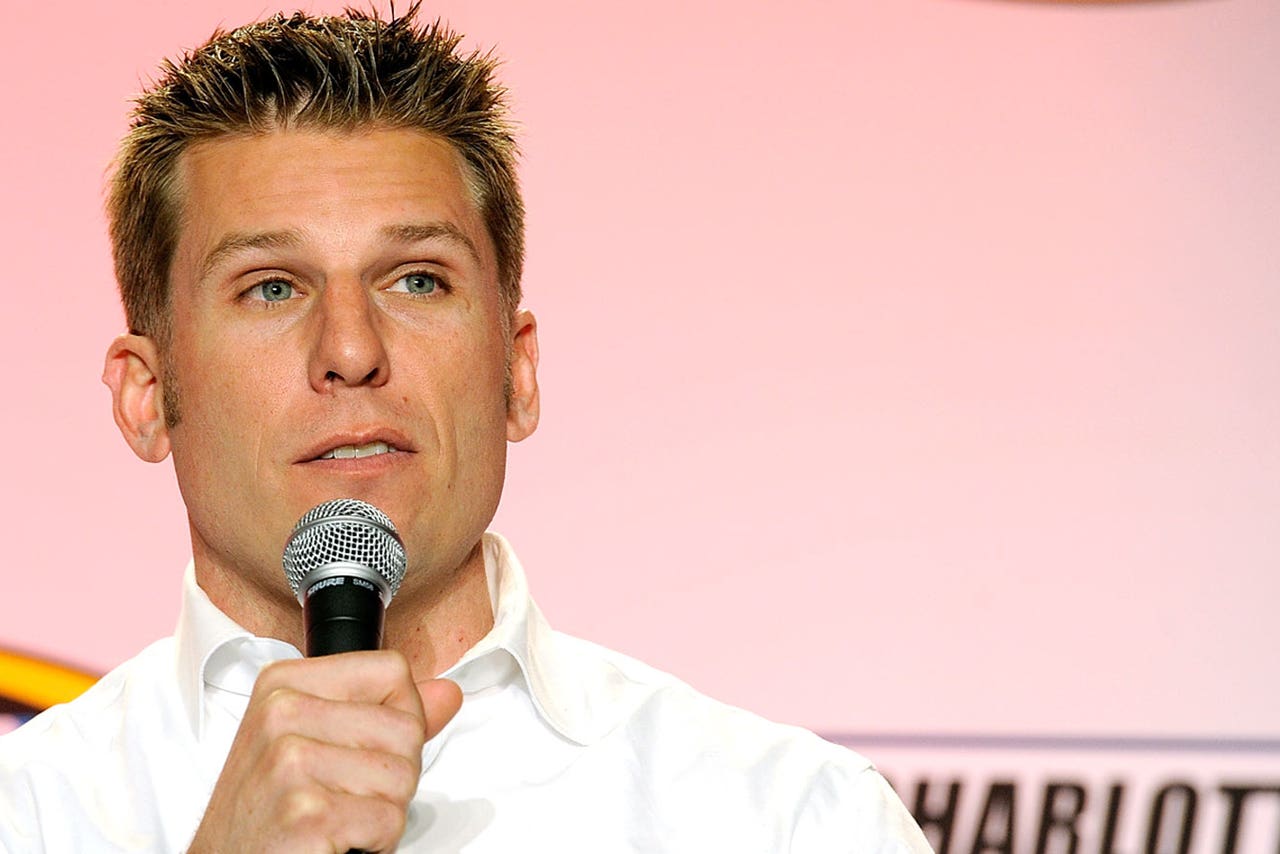 During their time on the Charlotte Motor Speedway Media Tour, Roush Fenway Racing drivers appeared convinced the problems of the past were behind them heading into the new season.
What made the team so confident it has turned the corner and is set up for success during the 2015 campaign?
A renewed atmosphere at the shop that includes a revitalized shop area with new paint and floors, the addition of key personnel such as Mark McArdle and Kevin Kidd, as well as new simulation software the team hopes will rectify last year's issues.
However, for Ricky Stenhouse Jr., one of the biggest changes in the shop has been the overall attitude and camaraderie.  
"It's been a great offseason," said Stenhouse. "We had a photo shoot the other day and all the drivers are getting along and hanging out. I think that's part of it. I don't that Roush has ever had all the drivers hang out and get along and just have fun. I think Jack's (team co-owner Jack Roush) enjoying it."
While it may seem minute, creating an environment where drivers can feel comfortable with one another and have well-functioning relationships can be essential to the success of an organization.
Many looked at Stewart-Haas Racing's 2014 driver lineup -- Tony Stewart, Kevin Harvick, Kurt Busch and Danica Patrick -- as a time bomb waiting to explode. Instead, the team came together as a "fraternity of drivers," as Busch described it, and found success.
Through his comments about the drivers getting along this offseason, Stenhouse shed a little light on one of the larger issues that has caused the team to fall behind the other top organizations in the sport.
In the past 12 years, Roush Fenway Racing has gone from winning back-to-back Sprint Cup Series championships in 2003 and 2004, to struggling to contend for wins week in and week out, and losing some of its top drivers to other teams.
Since 2005, Roush Fenway have seen the likes of Kurt Busch, Mark Martin, Jamie McMurray, Matt Kenseth and Carl Edwards all jump ship and head to other organizations, often to find success.
For McMurray, a large part of his decision to return to Chip Ganassi Racing with Felix Sabates in 2010 was due to what he considered the contentious atmosphere behind the scenes within the Roush Fenway Racing shop walls.
"The dynamic at Roush is definitely different," said McMurray. "I think it's different now, it's definitely changed. I don't want to put words in anyone else's mouth that has driven there, but most guys that drove for Roush and left couldn't believe how much different the environment was at another organization."
During his tenure at Roush, McMurray scored two wins, 11 top fives and 32 top 10s between 2006 and 2009. In his first season back at Ganassi, McMurray won the Daytona 500, Brickyard 400 and the Bank of America 500.
"I was at (Chip Ganassi Racing) initially and went to Roush, and I was like, 'I couldn't believe how good I had it at Ganassi,'" McMurray said. "The vibe without the shop and how you were treated. Roush was a really tough experience for me. I didn't really enjoy my time there, so I kind of get what Ricky is saying there. It's kind of nice that he feels that way."
McMurray admitted team owner Jack Roush has "mellowed out a lot" over the past five years, but describes an environment at the organization that would be tough for anyone to succeed under.
"Jack would take you and have the team meetings on Tuesday and you would go in and sit at these long conference tables with all the crew chiefs and all the drivers, and I swear Jack got a kick out of humiliating you in front of everybody," said McMurray. "As you would be the guy getting humiliated, you would look around at your other teammates and crew chiefs and you could tell they were like, 'Sorry you're the one going through it.' I don't think it's that way anymore. I think that got Jack a long way at times, treating people that way.
"I wasn't motivated by being humiliated, I was more motivated by a guy like Chip (Ganassi) wrapping his arm around me and being like, 'We'll get through this, just hang with me.' It's just way different environment than what I have now."
Last season, RFR's senior driver, Greg Biffle, opted to remain with the team and not follow McMurray, Kenseth and Edwards out the door.
While he admits he had "great teams" offering an opportunity, Biffle decided loyalty to Jack Roush and the entire organization was much more important.
"It makes it easy to leave when -- it's easy to kick a guy when he's down, right? We were in tremendous trouble last year," he said. "I've been there. I've been there through three of these cycles. We're not going to sugarcoat it; last year we were at the bottom of the heap compared to other teams. We just were, and there was no light at the end of the tunnel. So it would have been easy for me to leave at that point."
Instead of leaving the organization amid another dark period, Biffle looked at it as an opportunity to help turn things around. A Roush driver since 1998, Biffle believes there were things being said that were not entirely true, and the relationships he built over the years were more important.
"I want to be the guy that brings this organization back out of where we're at," Biffle said. "We're in a bad place. I could jump ship right now, and I decided I didn't want to do that. I was going to give it another opportunity."
Much like Biffle, former Daytona 500 winner and longtime Roush development driver Trevor Bayne admits the culture at the organization has changed a lot over the years, but remains optimistic the changes made over the past year are leading the team to more success and better overall attitudes.
"Going into this season, I probably feel the most energy at Roush Fenway Racing that I've ever seen," he said. "Whether it starts on the floors of the race shop and the guys are excited to come to work, all the way up to Mark McArdle, who has really streamlined all our engineering to figure out where we went wrong and how we can progress going forward and be productive."
---
---