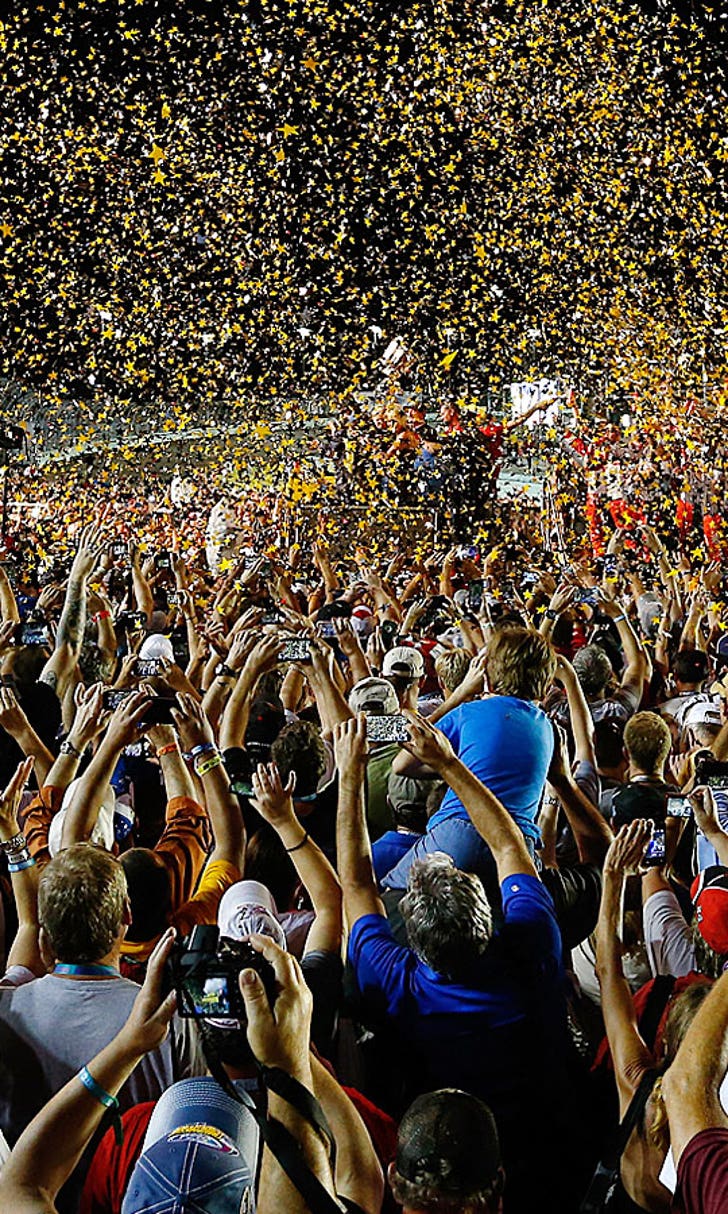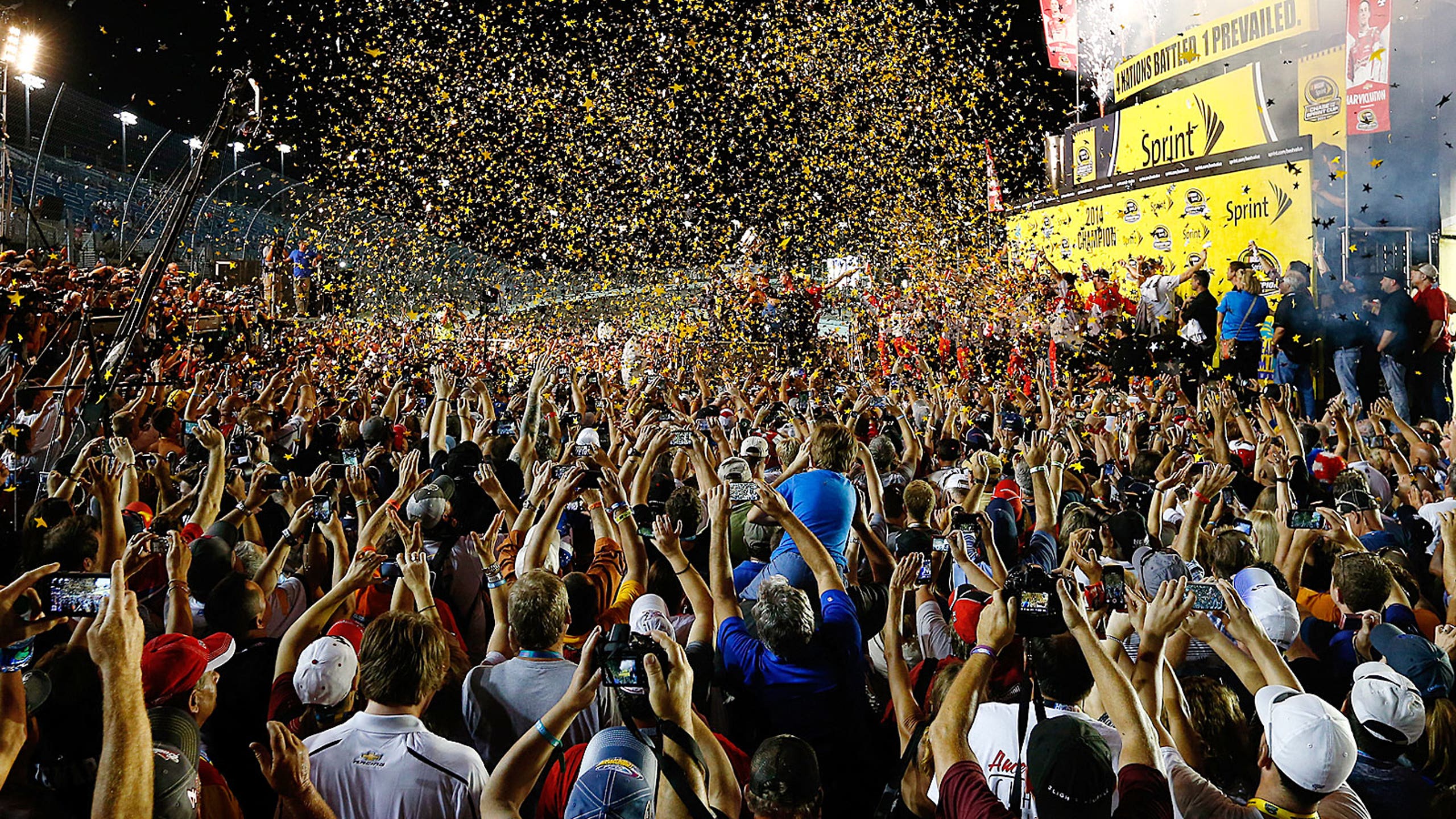 It was a great year for everyone ... even NASCAR
BY Darrell Waltrip • December 8, 2014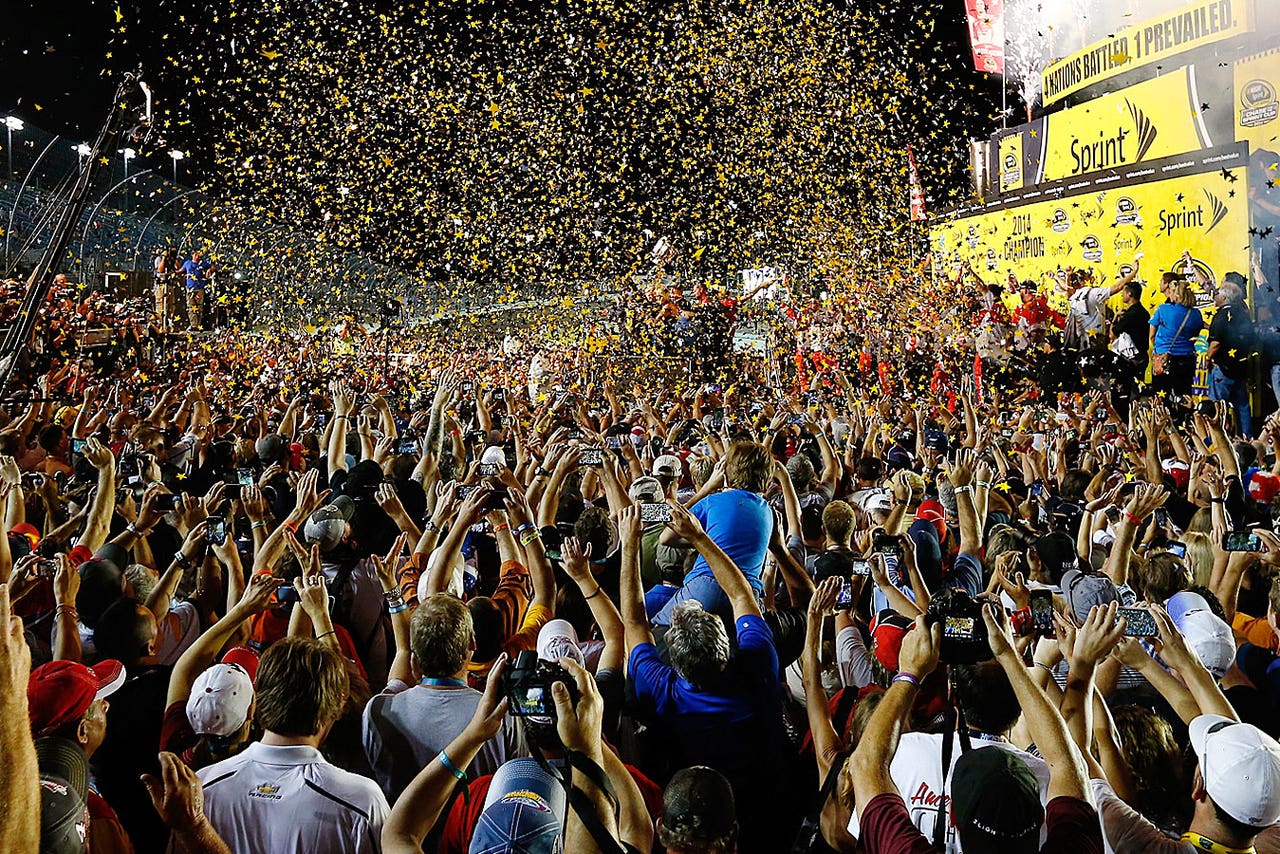 I know one thing for sure and it's when I look back at the 2014 season, I'm going to remember it as one of the most exciting I've seen in our sport in ages, actually maybe in decades. This season alone had everything in it you as a fan could want. I think the tone for the entire season was set at Daytona back in February.
We had the return of the No. 3 car for the first time since that tragic day in 2001. Rookie contender Austin Dillon goes out and puts that car on the pole for the Daytona 500. That was huge. It only got bigger from there when Dale Earnhardt Jr. won the race.
Don't you just love watching Dale Jr. win? It's never a ho-hum Victory Lane with him. He truly appreciates and savors each win. He's excited and passionate. He makes it a point to literally go up and thank every crew member. He just makes sure that everyone involved feels a part of the win. That's the way Victory Lane is supposed to be.
The other question mark we had going into the season was how Kevin Harvick was going to perform with his new team and new crew chief. Well we had a hint of an answer back in December of 2013 actually. They had the test at Charlotte Motor Speedway and that No. 4 car with Kevin behind the wheel and new crew chief Rodney Childers making the calls was already freaky fast.
When we went to Phoenix, Kevin was bad fast and dominated the race. He led an amazing 224 of 312 laps en route to winning that race. So we had a clear signal that was a potent combination that everyone better keep their eye on as the season unfolded.
Remember too that 2014 had the new rules package, the new qualifying procedure, and the new Chase format. All the talk was a about "if you win, you are in," so even clear back at Daytona and Phoenix you heard Dale Jr. and Kevin Harvick talking about they already knew with pretty good certainty they had already locked into the 2014 Chase. What a great feeling that must have been for those early season winners knowing the pressure was already off of worrying about making the Chase.
The emphasis was once again put directly on winning. The Chase field was expanded to sixteen drivers. They added three-race elimination rounds to it with it all coming down to the last race of the season at Homestead with only four drivers remaining going for it all. That's what I love about it, because we all knew the old format needed some life blown into it to create excitement and that's exactly what we saw this year.
We had moments in the Chase where certain drivers were in a must-win scenario to survive and they did. We saw it happen at Talladega with Brad Keselowski and then again at Phoenix with Kevin Harvick. They had to win to advance to the next round and they did. I guess in reality you could say the same thing about Kevin at Homestead, because he had to win the race to win the championship and he did.
It created a lot of excitement that the Chase was missing and it created a lot of action that we hadn't seen before both on and off the track. The racing was awesome but we also had some extra-curricular activities after some races, like after the October Charlotte race, because tensions and emotions boiled over. You saw it happen at the second Texas race as well, with two drivers and their teams coming to blows over an on-track incident.
I spent some time last week with Dale Jr. in Las Vegas leading up to the NASCAR Awards Banquet. He told me he has never been so uptight, concerned and nervous as he was going through this new Chase format for the first time. All the drivers will tell you the pressure was intense. You even heard Kevin Harvick after the race at Homestead in the midst of celebrating his first championship say the new Chase format will take years off driver's lives because of the stress.
It was interesting to watch the drivers that had been so dominate during the regular 26-race schedule struggle simply to survive in the Chase. The four Hendrick drivers made the Chase but were eliminated. Even though six-time champion Jimmie Johnson won four races this year, that team just never seemed to be able to get a firm grasp on the new rules package. They started the season off slow, gained some momentum, put a string of wins together but then faded back again. Think about Team Penske's season. They won 11 races, but Brad Keselowski did not make it to the final four and Joey Logano finished fourth in the final standings.
Even though he didn't win the championship, Dale Jr. certainly had a great year. He won four races, including as mentioned the Daytona 500. Plus, he won at Martinsville which he never had before, so he finally got himself one of those big ol' grandfather clocks. He won the Myers Brothers Award last week, plus for 12th time he was voted our sports Most Popular Driver.
I told Dale Jr. that one of the things that really impresses me about him is that when he wins, he's the only guy I've known in my entire career that everybody, and I mean everybody, is happy about it. That's something he should really be proud of. When he wins the other drivers, NASCAR and the fans feel really good about it.
Obviously the biggest story to me is again that No. 4 car. That was a gutsy move Kevin made at that point in his career to pull up stakes and roll the dice moving to another team and a new crew chief. Just think about the fact that in the last four years, two of our champions have come from Stewart-Haas Racing. Tony Stewart surprised everyone by coming to life in the 2011 Chase winning five of the 10 Chase races to win his third championship, and now here's Kevin winning his first. It was very, very remarkable.
What's the common denominator? In my book, co-owner of Stewart-Haas Racing, Gene Haas said it best, "Thank you Rick Hendrick!" Remember that SHR has an alliance with Hendrick Motorsports, and man has it paid off in spades. SHR has at their fingertips every resource to be success and they take advantage of that.
So even though none of his four drivers won the championship, Rick Hendrick can maybe take some solace that his alliance partner did. The same thing can be said for Rick and JR Motorsports. Rick is heavily involved with Dale Jr.'s team over there and Chase Elliott won the Nationwide Series championship this year.
I thought it was interesting that despite all the talk this year about winning, we had two drivers -- Matt Kenseth and Ryan Newman -- make it into the Chase who never won a race. I'm so proud of Ryan. He was so strong and so consistent. When he needed the best race of his career, he got it at Homestead. He gave it everything he had in that race and came up just a little short to Kevin, but Ryan can look back with pride as 2014 was his best season of his career by finishing second in the points.
I can see where the Chase needs a little tweak here or there. It definitely doesn't need anything major. What we are going to see however in 2015 is some more rule changes. NASCAR is taking downforce and horsepower away from the cars for next year. I think Goodyear will bring new tires that will offset that. I really don't think we'll see a dramatic drop in speeds in 2015. Another change is that NASCAR will have a new officiating process for pit road. That is going to be interesting.
I'm really looking forward to 2015. There are a lot of storylines to follow and see how things play out. There's the no testing rule in effect. There have been crew chief changes so how will the chemistry work out with the new pairings. Will Rookie of the Year Kyle Larson put a few wins on the board in 2015? I already say the answer will be yes.
The NASCAR Awards Banquet was a great way to wrap up the season. Jay Mohr did a great job again. I loved the entertainment and overall it was a great show. I can't wait to get 2015 started. Don't forget that we have a new TV partner. NBC is returning to the sport next year. FOX and NBC have already announced they are going to cross-promote the events and that will be good for everyone.
I think the key words for 2014 were battle and fights. We had a lot of great on-track battles and yes, we had some pretty good post-race fights. In the end, the fans were the winners and I can't wait to see what the 2015 season brings us.
---
---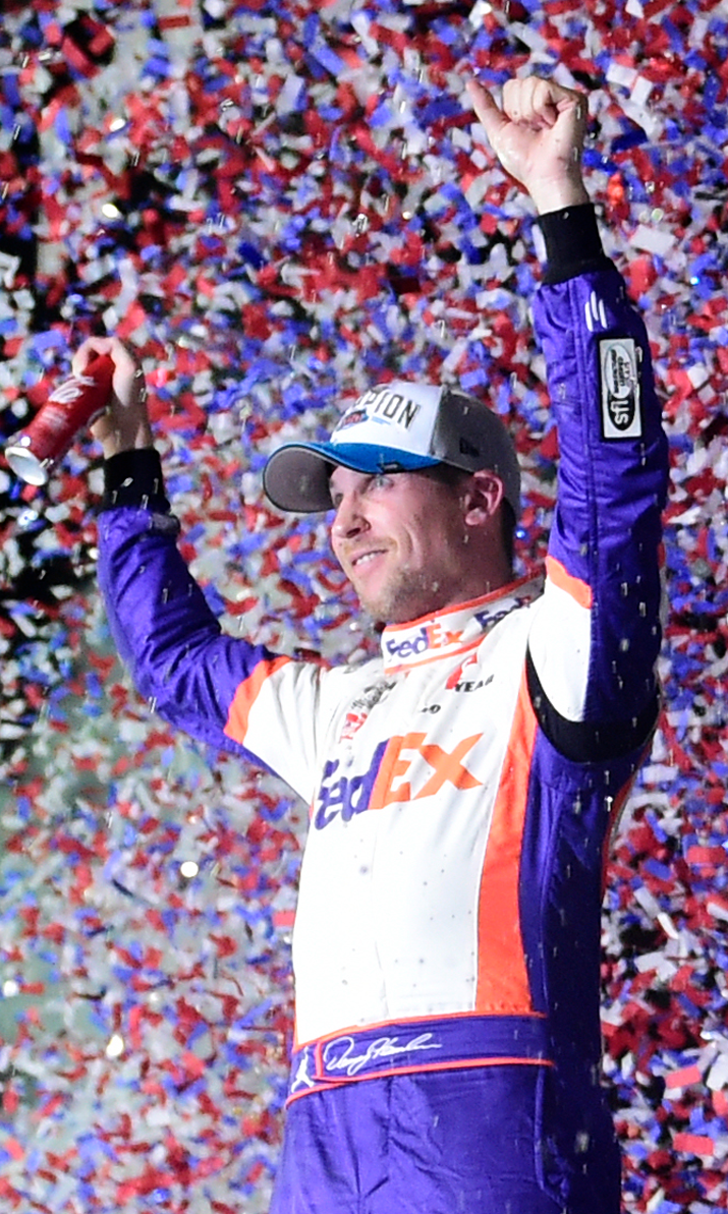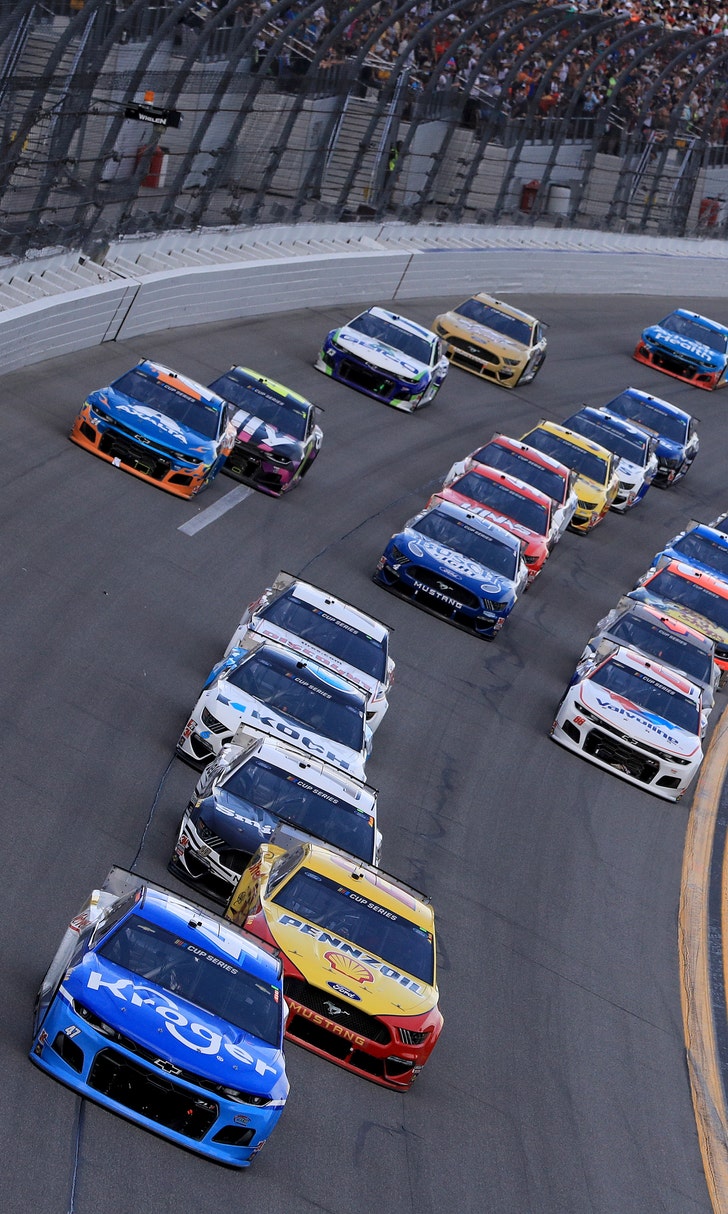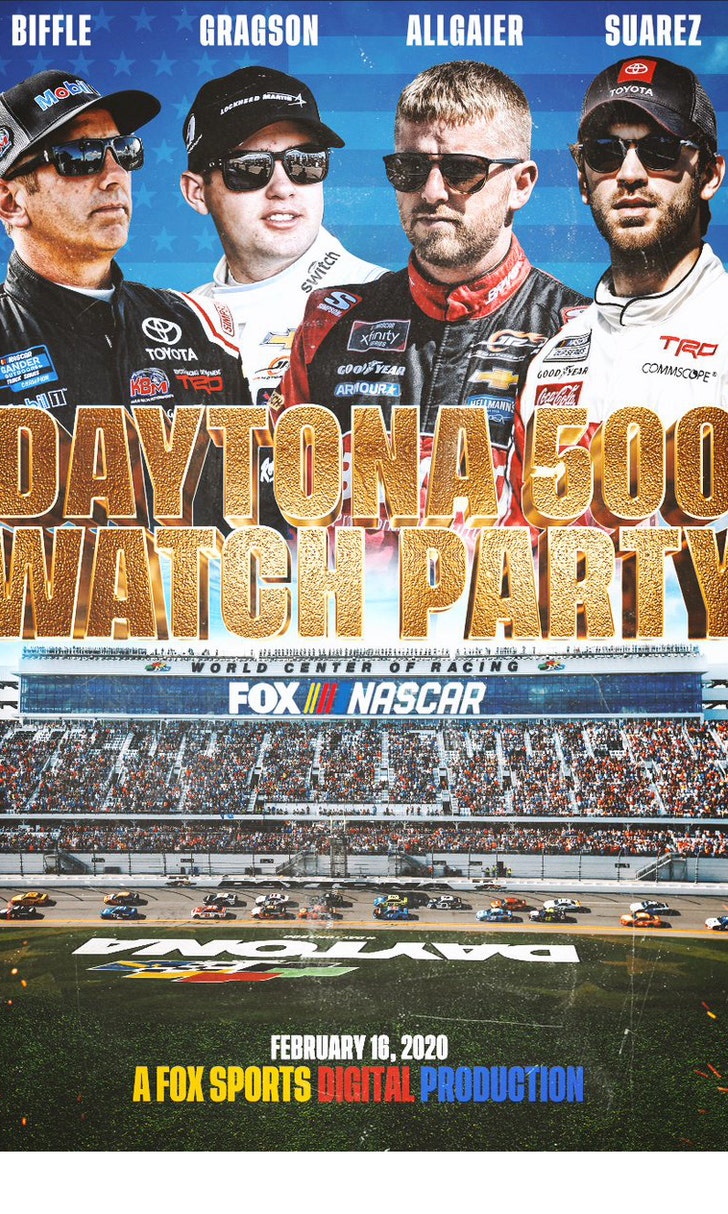 The Daytona 500 Watch Party!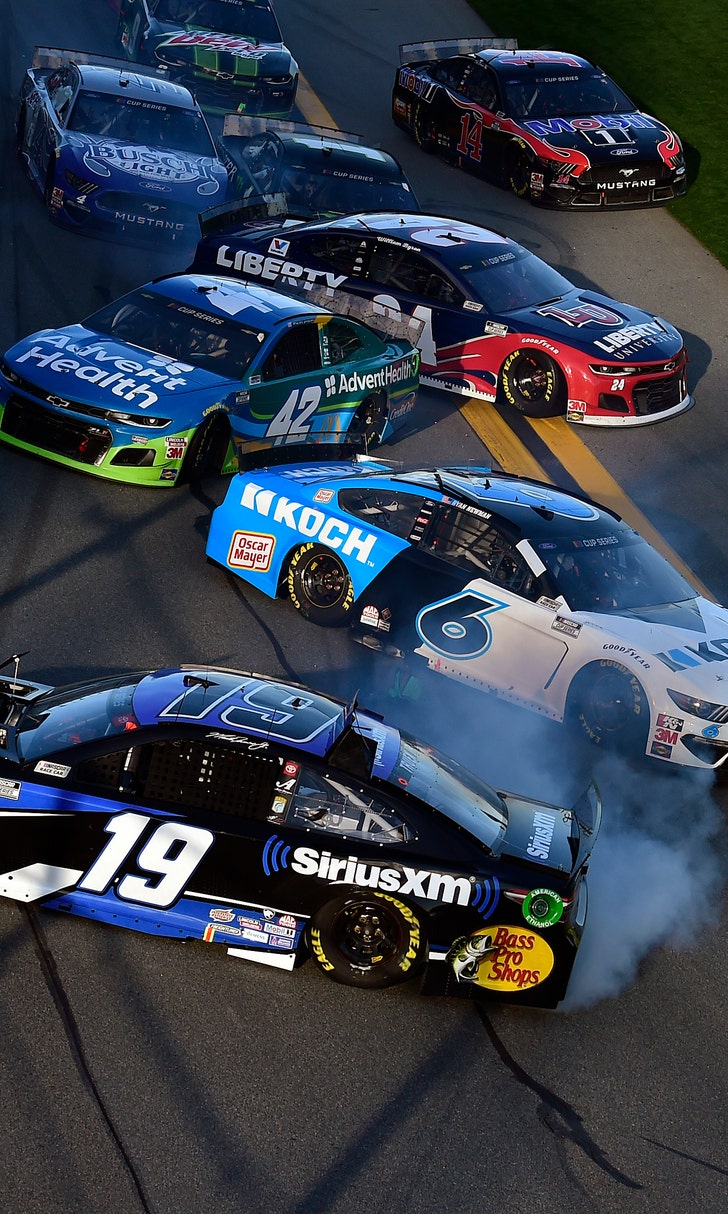 The Numbers Game At Daytona