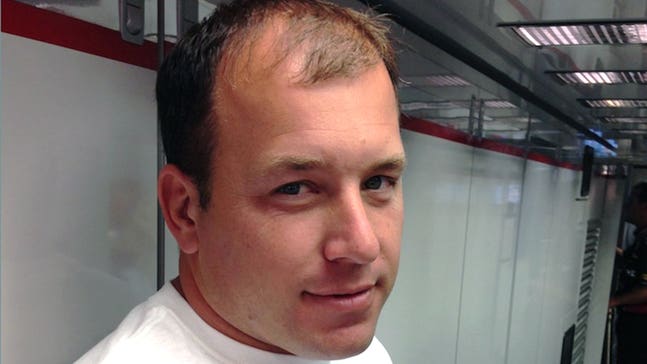 Inside access: FOX Sports' exclusive Ryan Newman Q&A
Published
May. 10, 2014 2:00 p.m. EDT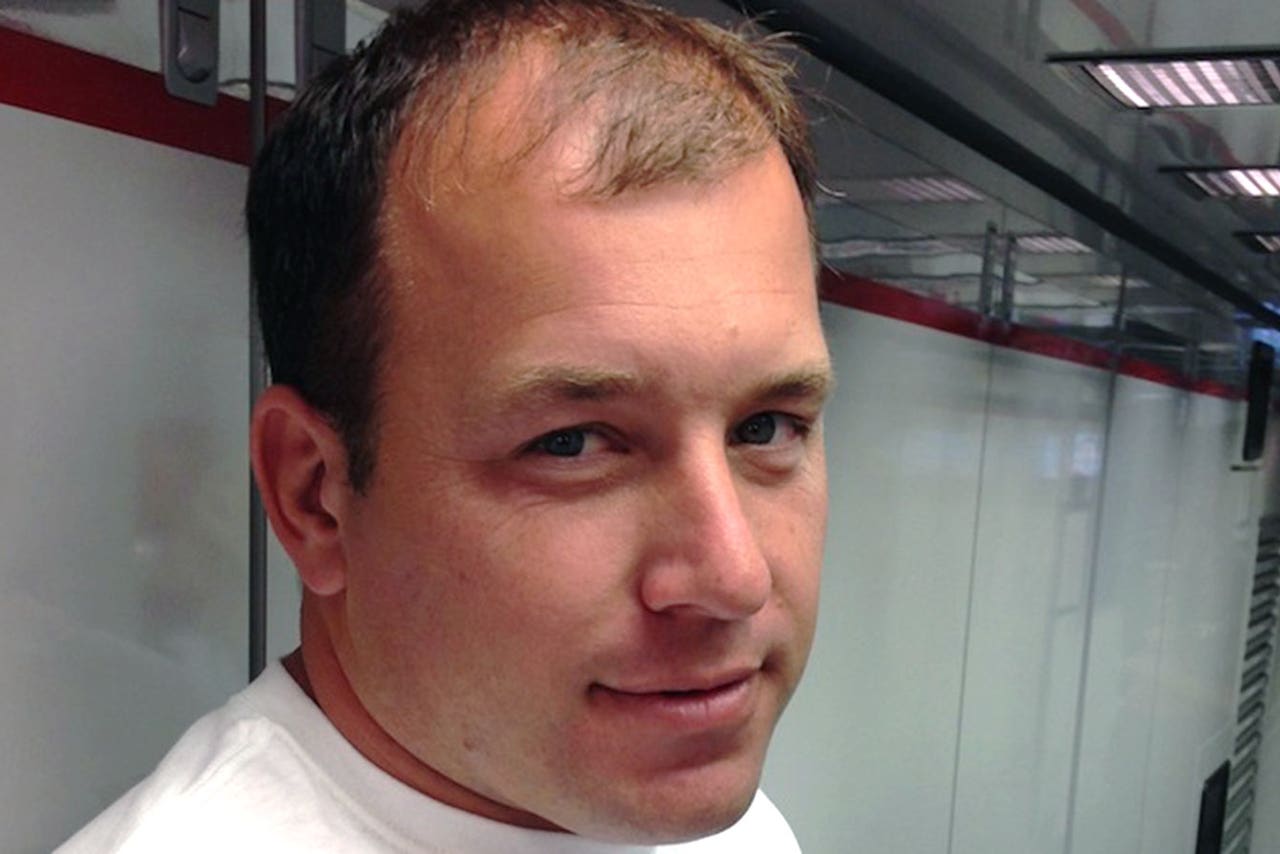 Editor's note: This weekend, FOXSports.com Digital Content Manager Tom Jensen will be embedded with Ryan Newman and the Richard Childress Racing No. 31 Kwikset Chevrolet SS.
Ryan Newman's move to Richard Childress Racing for 2014 has so far proven beneficial for both parties. Heading into Saturday night's 5-Hour Energy 400 at Kansas Speedway, Newman is a solid ninth in points, with four top-10 finishes to his credit. Over his career, the Indiana native has 17 race victories, 93 top-five finishes and 51 poles in 450 NASCAR Sprint Cup Series starts.
Newman will start seventh Saturday night in the No. 31 Kwikset Chevrolet after posting a best lap of 192.816 miles per hour during qualifying on Friday.
Friday morning at Kansas Speedway, FOXSports.com's Tom Jensen sat down with Newman for an exclusive Q&A.
New team, new crew chief and you're ninth in points after 10 races. Are you pleased with how your season's going?
I'm pleased with our performance. I'm not pleased with our results, and I don't pinpoint any one particular thing. I think we've been in the top five multiple times this year but haven't finished in the top five. And when you finish in the top five, you're knocking on the door for a win. It's hard for us to sit here and say we expect to win and we're going to try to win, when we haven't had a top five yet.
But overall, performance-wise, the car has been there. Even at the restrictor-plate tracks, we've had good cars. So I'm pleased with the consistency of the performance, just -- I wouldn't say disappointed in the results -- but knowing we can do more.
How long does it take to build a solid relationship with a new crew chief?
I think Luke (Lambert, crew chief of the No. 31 Kwikset Chevrolet) and I got that right away. I couldn't put a number on it -- how many practices or days or races or anything. I think we got that right away. I think we have a good understanding of each other and our perspectives of the car from an engineering standpoint, as well as just a pure physics standpoint.
The bigger adjustment isn't the crew chief, but all the team -- having communication with the guys that check the brake temps, the tire temps -- all the guys that are working on the race car all the time. They have equally as much importance in their roles as Luke does from an engineering standpoint.
With so much of the chassis setups done on computer simulators now, how much can you actually improve the car during practices on race weekends?
This week's a perfect example of not knowing what the tires are going to do. We have data modeling of what we expect the tires to do. You just don't necessarily know because of the conditions. The data on the tires could be great if everything stays 75 degrees. But if it cools off to 50 or warms up to 90, you just never know what to expect sometimes with these new asphalt and tire combinations.
We do everything we can with the computers, but in the end, it's still kind of seat-of-the-pants and point-blank adjustments that rule your day.
How do you like the new NASCAR qualifying procedures?
I don't particularly care for the new qualifying system. I think it should be one driver, one race car, one lap and you go out there and that's your attack. I don't think we had it screwed up for 60 years. I think it does build some drama for the fans, but I don't see enough fans in the grandstands to see that making a big difference.
What do you try to accomplish in practice?
Overall, it's just getting a good feel for the car, and answering a lot of questions about the tire. Speed, obviously, is very important, but comfort at that speed is probably equally as important. You've got to make it so the car drives good, but it races good around other cars.
What's your sponsor schedule like on a race weekend when you're not in the car on track?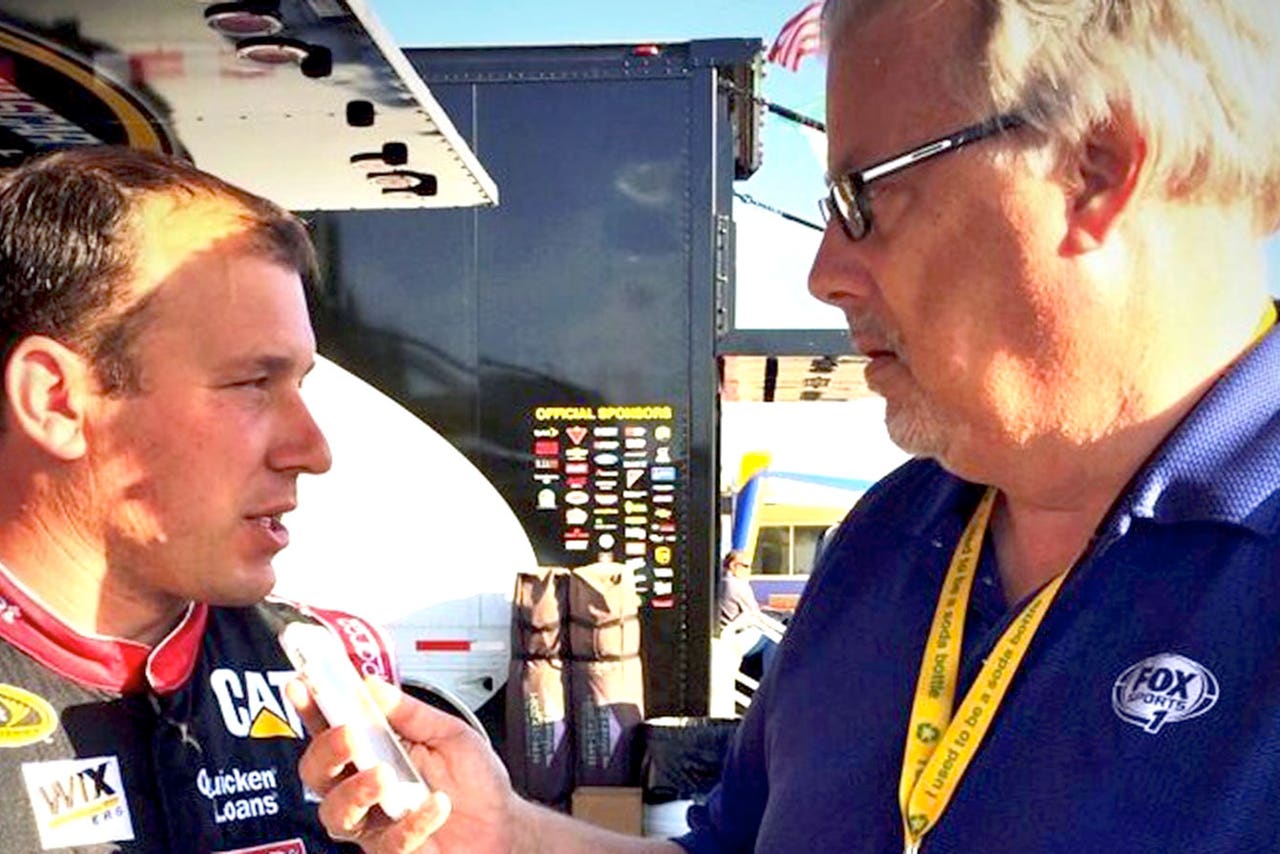 FOXSports.com's Tom Jensen (right) interviews Ryan Newman at Kansas Speedway.
A little bit of everything -- appearances at track, appearances off track, Q&A's, hospitalities, meet-and-greets. It's a little bit of everything, every time. I go to places like Daytona, where I might do eight or nine (events) before the drivers' meeting, and then I go to a place like Martinsville, where I might do one.
It's different every place, every time. It all depends on who's the primary sponsor that weekend, what they're marketing and how many people they actually bring to the racetrack that weekend.
You have a new sponsor this week with Kwikset. How important is that?
It's a new opportunity for me with someone who's relatively new to the sport. Kwikset, they're the brand leader in residential door locks and they have a lot of new technologies with their Kevo system and their smart keys.
It's all new for me. It's a new department, I guess you could say, of me talking about and advertising something outside of something that's racing related. For years, we talked about phones and oils, and now we're talking about the security of your own homes and keeping your family safe. It hits home a little more with me now, having two kids at home.
The Ryan Newman Foundation has set up Rescue Ranch, a nonprofit animal welfare organization in Statesville, N.C. How's that coming along?
Rescue Ranch is doing OK. It's been a challenge to get everything started. The education side of things is going strong. We have 177 acres, so there's a lot of upkeep with that. We've got a new guy full time just to try and keep up with that.
We're building on different projects at one time. We're working on a memorial garden, and some riding trails and walking trails, things like that, to go along with the outdoor side of the education.
Whereas the building that we have is more about indoor education and domestic animals.
It's a classroom-style facility, so kids can come into our classrooms -- Boy Scouts, Girl Scouts, birthday parties if you wanted to take your family over there and have a party, play with the animals and have a good time.
It's all about education and educating the kids, and hopefully the kids will educate the parents.
---
---