How to build the perfect NASCAR driver
BY foxsports • July 21, 2011
NASCAR team owners and legends of the sport are often asked which current driver they would pick if they were starting a new team and could have any star they wanted.
The answers are pretty obvious: Jimmie Johnson, Jeff Gordon, Tony Stewart, Kyle Busch, Carl Edwards top the list.
They are among the sport's most accomplished drivers and have most of the qualities that it takes to be a champion.
Has there ever been a perfect driver?
Well, no, just like there's never been a perfect athlete in any sport.
But some have come close – Babe Ruth, Jack Nicklaus, Michael Jordan.
Richard Petty and Dale Earnhardt, both seven-time champions, came closest in NASCAR, and someday a few current stars may join that list.
But what if you could create the perfect NASCAR driver, the one with ALL the qualities it takes to be the best.
What are those qualities, and which drivers have them?
First, you must decide the parameters, or what you're looking for. Do you prefer a veteran with years of experience and an already impressive resume, like champions Johnson, Gordon and Stewart? Or do you prefer a young star that won at a young age, has shown flashes of great potential and is still young enough to have a long career ahead of him, like Busch, Denny Hamlin and Kasey Kahne.
Young or old, all of them have enviable traits.
A perfect driver must be, well, a great driver, and not just through a residential neighborhood at 128 mph in a high-powered sports car (Busch).
He must be able to thread the needle in a hornet's nest at Talladega, rub fenders on the high banks of Bristol and race three-wide through treacherous Turn 3 at Darlington.
He must have great car control, like Johnson, Busch, Kahne and Juan Pablo Montoya, drivers with varied backgrounds and a unique ability to handle a race car in almost any condition.
He must be incredibly versatile, demonstrating the ability to win any race on any track, whether it's a short track, a road course or a restrictor-plate race. The very best – Gordon, Stewart, Johnson, Mark Martin and Busch – have won practically everywhere.
But to be a great stock-car driver, he also must be able to dissect the car, from the front springs to the rear track bar, and pinpoint why it is handling right, or why it isn't, and then relay that information to his crew chief and suggest the right chassis and aerodynamic changes. Johnson, Gordon, Stewart and Martin can all do that.
On the track, he must be a hard-charger, like Edwards and Kyle and Kurt Busch. At other times, he must show remarkable patience, adapting to track conditions, adjusting his car and letting the race come to him, like Martin or Matt Kenseth.
He must be able to rise to the occasion, seizing the moment when an opportunity to win arises, like Johnson, Harvick and Hamlin.
At crunch time, he must be a great finisher, a real closer, like Johnson and, most recently, Harvick.
And when he can't win, when things don't go his way on race day, he must be able to bring the car home with a consistent finish, like Earnhardt and Petty did and like Johnson has done.
With the sport as competitive as it's ever been, you want a driver who is a great athlete. He doesn't have to have a physique like an NFL linebacker, like Edwards, but he does need to be in great shape and committed to a strenuous workout routine. While Edwards and Martin are at the top of the spectrum in physical fitness, drivers like Johnson and Gordon have greatly improved their conditioning in recent years.
The perfect driver also must have all the hard-to-explain intangibles that all great drivers – and most great athletes – have.
He must be calm, cool and collected under pressure, staying focused, rarely getting rattled and showing a keen knack for being able to overcome adversity. Drivers that routinely go off on their team or crew chief in the middle of races – the Busch brothers, Harvick, Hamlin – have yet to master those traits. Perhaps that's why drivers like Johnson, Gordon and Kenseth have won championships and Martin is still a contender at age 52.
But a winning driver also needs a heavy dose of tenacity. He must be a ferocious competitor, one who never gives up and is determined to succeed. Such determination is what made Gordon and Stewart great, and has made some new stars – Busch, Edwards, Hamlin – big winners early in their careers.
With that comes the occasional temper tantrum or emotional outburst. Fiery drivers like Stewart, Busch, Hamlin and Harvick have been known to fly off the handle occasionally when things don't go their way. That's not necessarily a bad thing; it adds spice and drama to the sport.
It doesn't hurt to be a bit intimidating, like Earnhardt, the original – and perhaps only true – "Intimidator."
Few drivers have that kind of mystique today – the kind that raises the hair on the back of your neck and a sense of dread when you see him in your rearview mirror. Stewart, Edwards, Harvick and Montoya, all high-speed vigilantes, come close.
And then there are the crucial personality traits that lead to stardom, that endear certain drivers to fans and sponsors.
Characteristics like charisma, personality, popularity and, for some, good looks. They have to carry themselves with class, respect, professionalism and know how to relate to sponsors, fans and the media.
Petty and Earnhardt, the two most popular drivers in NASCAR history and two cultural icons, had those traits.
Edwards, Gordon, Harvick and young star Brad Keselowski all have charisma.
Kahne has the looks and popularity, especially among the sport's female fans.
Edwards, Gordon and Johnson are a sponsor's dream, as well as media savvy.
And no one in the sport's history has carried themselves with more class and professionalism and commanded more respect than Gordon, Martin and Jeff Burton.
But only one driver today comes close to having most of the personality traits that make a megastar – Dale Earnhardt Jr. He's the sport's most popular driver, its most intriguing character and the driver most people want to see succeed. And it doesn't hurt that he has a racing pedigree.
Which star today comes closest to being the perfect driver?
That, too, is easy.
It's a guy who's won on almost every track. He has 54 career wins. He's a class act, a sponsor's dream and widely respected.
Oh, yeah, and he's won five straight Sprint Cup championships.
---
---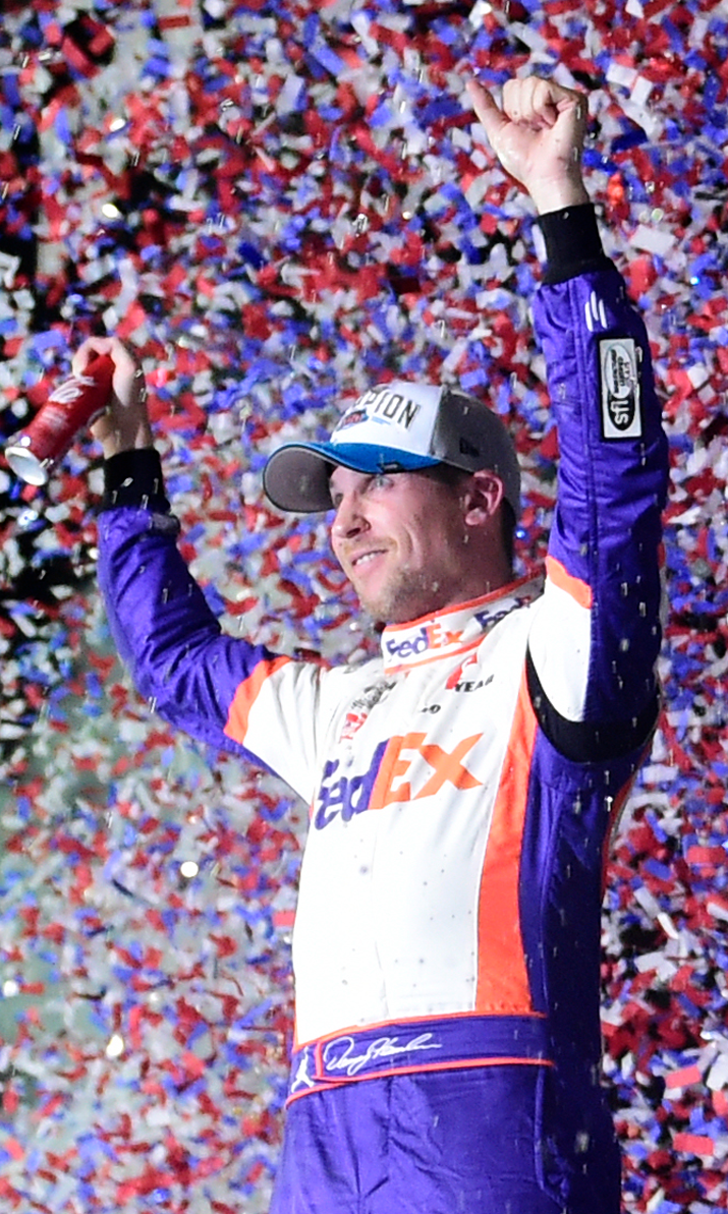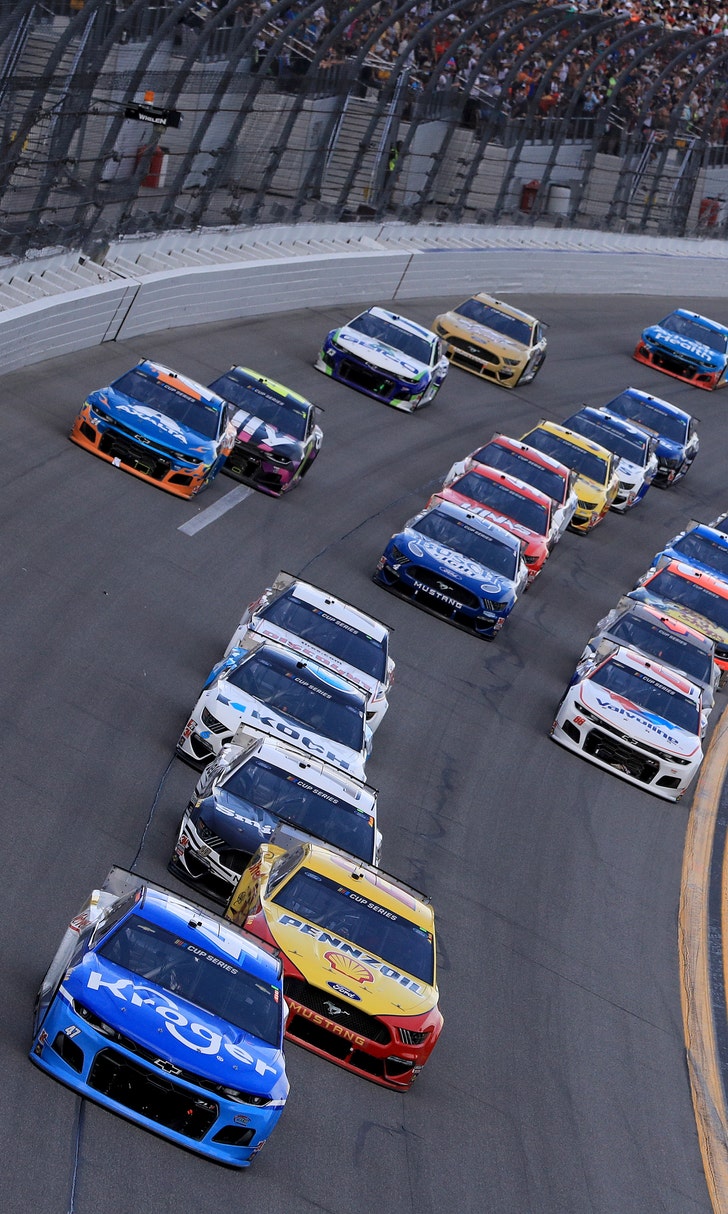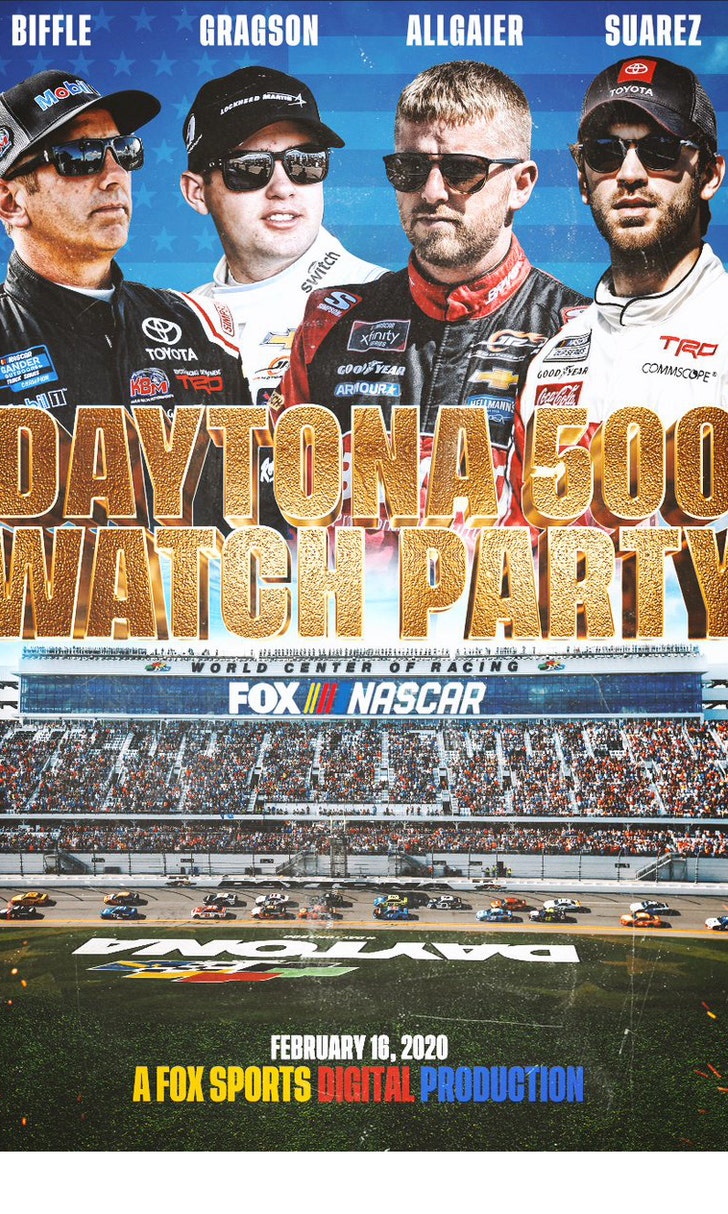 The Daytona 500 Watch Party!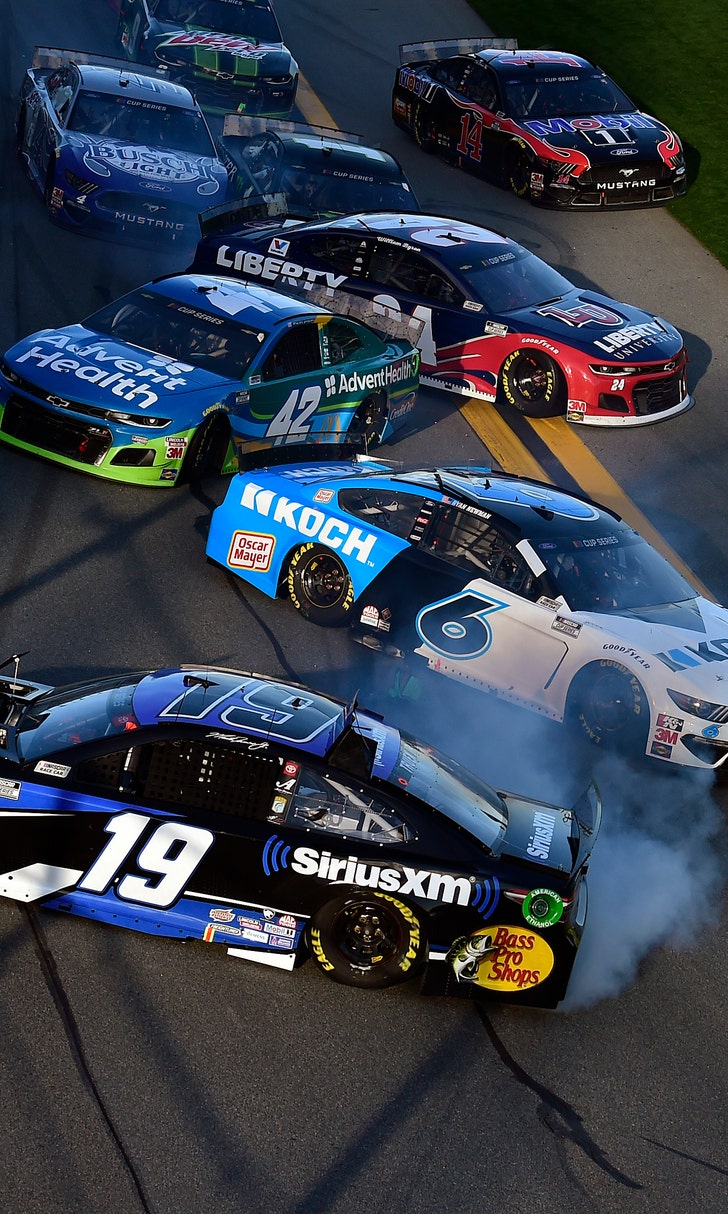 The Numbers Game At Daytona