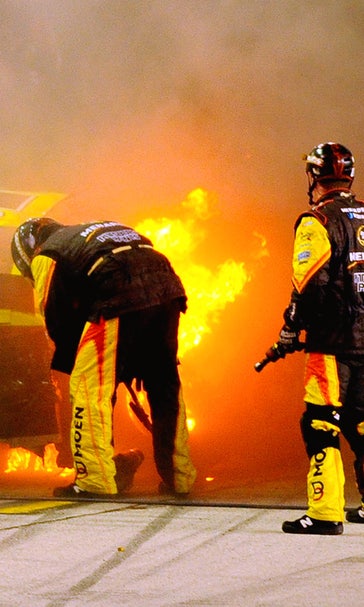 Hot laps: Menard's car flames out at Homestead-Miami
November 18, 2013

In less than 40 laps, Paul Menard's solid performance ended with a bang at Homestead-Miami Speedway on Sunday.
Menard, who qualified 12th, ran among the top 10 for most of the Ford EcoBoost 400 until the restart on Lap 194 jumbled the field. Menard plowed into the back of Jimmie Johnson as the front-runners checked up, resulting in right rear damage on the No. 27 Chevy and eventually a flat tire.
"The tire went down, and we had a bunch of rubber wrapped around the axle," Menard said. "We didn't get it all, and I guess it just caught fire. I didn't really know it until there was a little bit of spark coming in the car and landed on the window net. Thought that was kind of weird. About a lap later, they said I was on fire."
Menard returned to the pits on Lap 231 sans brakes and with flames coming from the back of his car. When he stopped on pit road, his vehicle became engulfed in flames. As crewmen prepared to change tires, two wheels exploded off of the car.
"That was pretty damn crazy," Menard said. "I thought they were going to hit the fire extinguisher. But the tire blew out and knocked the fire extinguisher out of (his crewman's) hands. Then everything caught on fire. I just tried to get out of the car as fast as I could. When it blew, I was worried about all my guys on the right-rear corner. We've seen tires blow before and they are pretty damn violent. I'm just glad everyone is OK."
Menard finished 39th in the race and 17th in the points standings.
---
---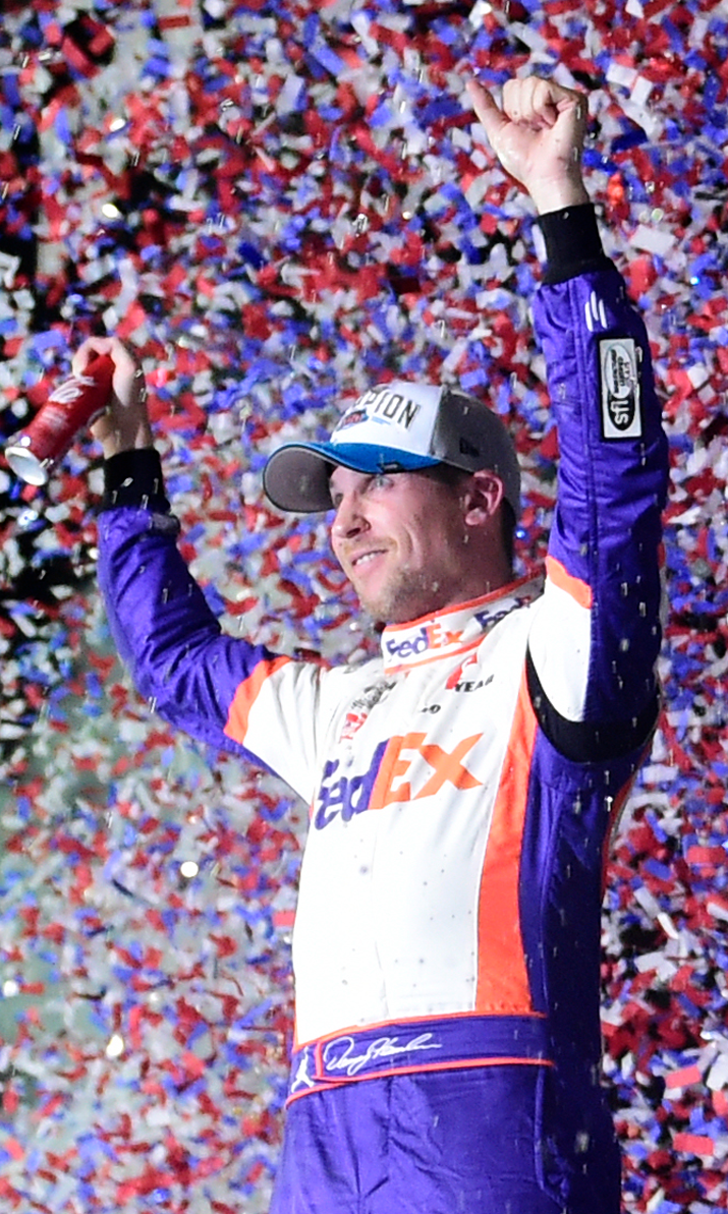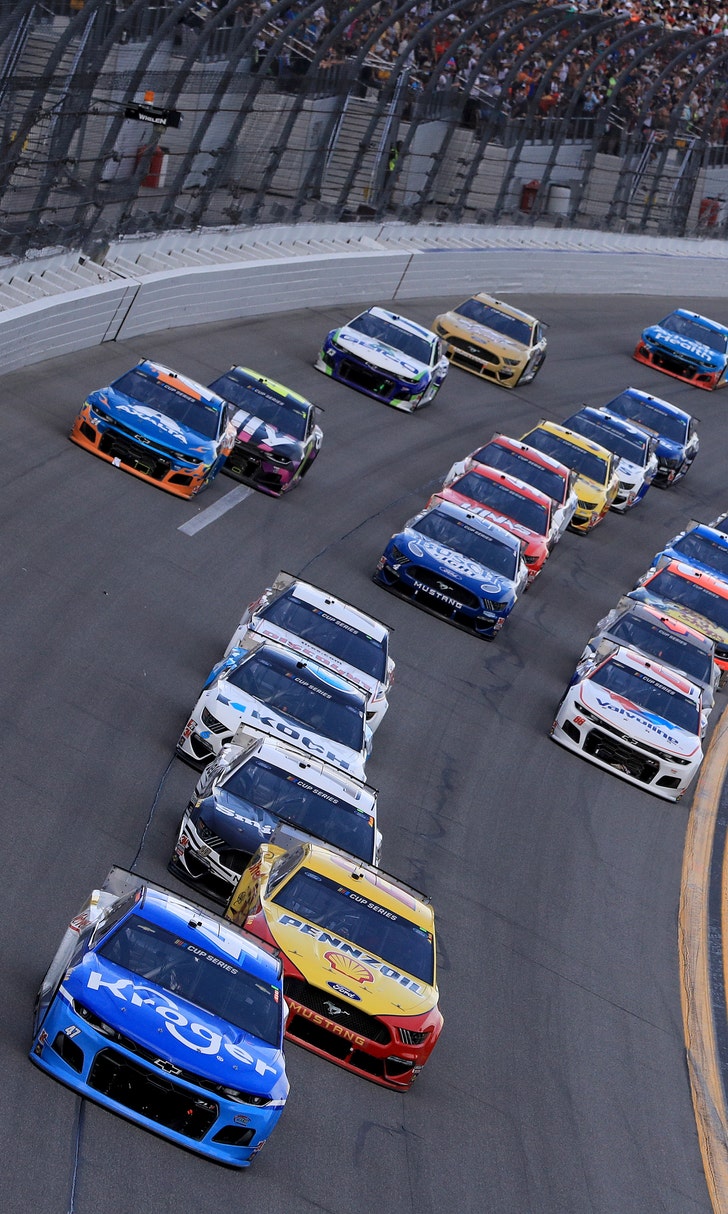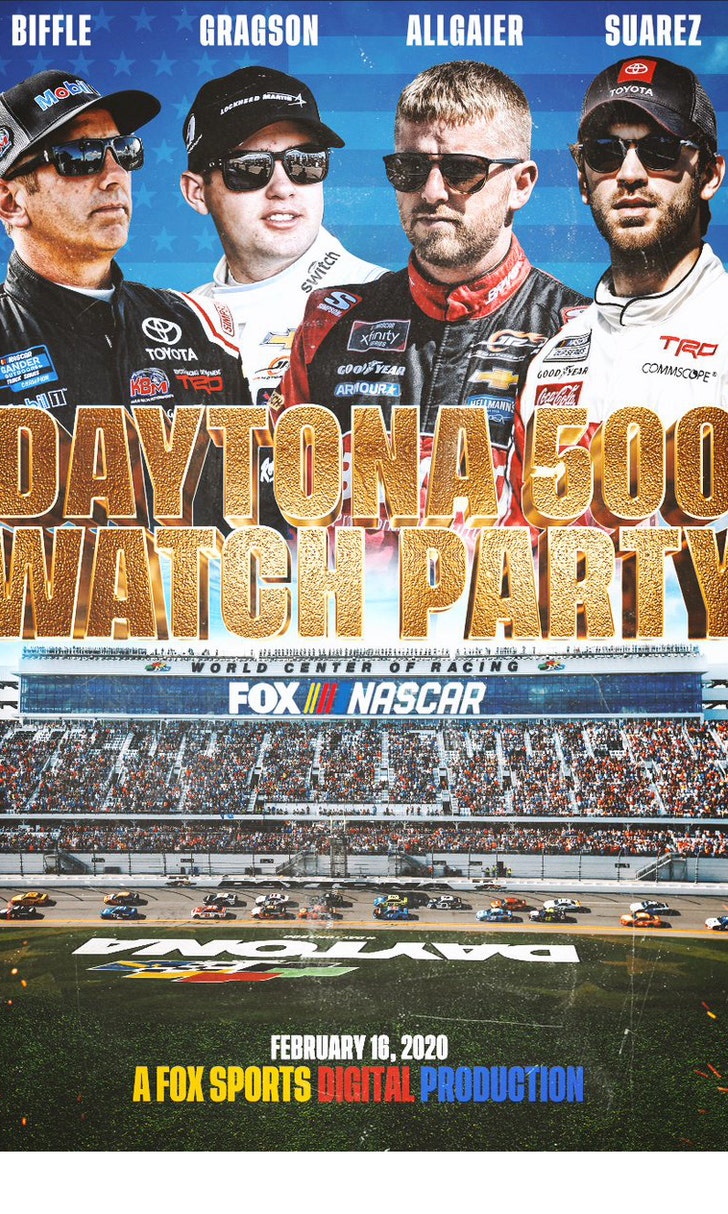 The Daytona 500 Watch Party!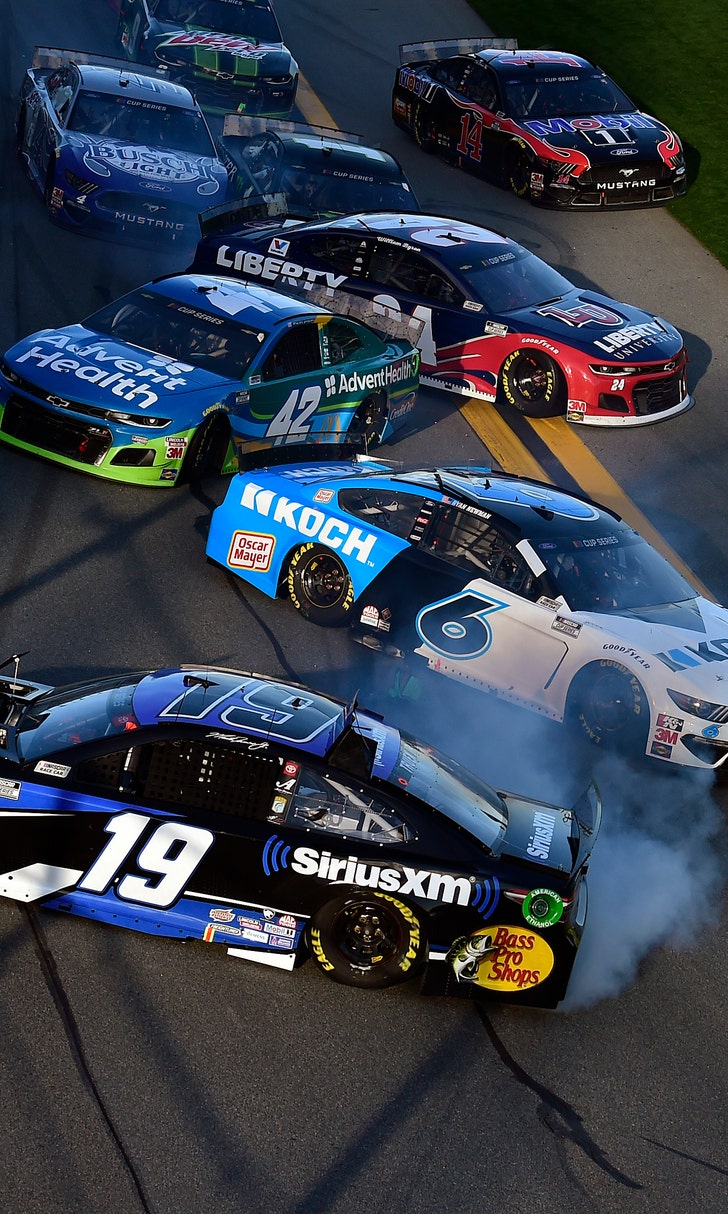 The Numbers Game At Daytona