NASCAR Cup Series
NASCAR Cup Series
Hinchcliffe to make IndyCar debut
Published
Apr. 9, 2011 11:16 p.m. ET

James Hinchcliffe was watching the IndyCar Series drivers practice at St. Petersburg when he learned he would be joining them in Sunday's race.
The 24-year-old Hinchcliffe got a text message from his father and manager, Jeremy, saying that he had found a sponsor and landed a deal with Newman/Haas Racing.
Hinchcliffe, the 2010 Indy Lights championship runner-up, will make his IndyCar debut in the Indy Grand Prix of Alabama at Barber Motorsports Park after a scramble to get ready.
''It's been a super-long offseason,'' the Toronto native said after qualifying eighth on Saturday. ''It was a lot of hard work by a lot of people to get us here. We didn't quite get it done in time for St. Pete and everybody got kind of deflated there for about a day. But then we realized if we give up now it's not going to happen.
''We were really happy that within that week something came together and we were able to make it here.''
The last Newman/Haas rookie to debut after missing the season opener was Graham Rahal, who won his first race in St. Petersburg in 2008.
But Hinchcliffe, who will start alongside Dario Franchitti, gave himself a reality check after being disappointed with the ninth-best time in a Friday practice session.
''Then I looked at the time sheet and looked at the guys that were around me and was like, 'I shouldn't be anywhere near ninth,''' he said. ''These are the guys I've been watching do it for years. It's a cool feeling, but at the same time the competitor in me from Go-Karting until Indy Lights, you always showed up every weekend with a chance to win. Winning right now is not realistic. That's one of the biggest adjustments.''
Frenchman Simon Pagenaud also will make his IndyCar debut, in the No. 24 Ipiranga/Blazemaster car. He's filling in for Ana Beatriz, who had wrist surgery after breaking a bone making contact with the No. 38 car driven by Rahal last Sunday.
Pagenaud is the reigning American Le Mans Series champion and a native of Poitiers, France.
''I got some good advice from my mate Will Power and my main goal is to learn and just do my best,'' Pagenaud said.
---
CHANGING COLORS: Even ardent fans might need a cheat sheet to keep up with some of the drivers. A half-dozen will be sporting new color schemes for the race, including Helio Castroneves, Dario Franchitti and Ryan Briscoe.
IndyCar official Brian Barnhart reminded the field in the drivers' meeting Friday to be aware of the different looks. Castroneves got a reminder himself while behind the wheel - of his now blue, white and red car.
''On the monitor on the big screen, I was looking at cars go by,'' he said. ''I saw this pretty blue one, and I thought, 'Hey, that's a nice color.' Then I looked closer at it and said, 'Hey, that's me!'''
Justin Wilson, Mike Conway and the car now driven by Pagenaud also have new looks.
---
SATO'S MISSION: Japanese driver Takumo Sato had more on his mind this week than racing. A magnitude-7.1 aftershock struck northeastern Japan on Thursday, killing three and leaving thousands without power. It was the biggest aftershock since a March 11 earthquake spawned a tsunami that killed as many as 25,000 people.
''It was very fortunate they didn't have a tsunami this time, but it was still a big earthquake and it cut all the electricity,'' Sato said.
He has started a ''With You Japan'' campaign to benefit his countrymen and fellow IndyCar drivers have donated driving gloves, helmets, visors and other equipment for an Internet auction.
The Red Cross had collection boxes around Barber Motorsports Park.
---
DARIO'S WINS: Franchitti does like his racing history - and its icons.
So the two-time defending IndyCar Series champion was more interested in being tied with Johnny Rutherford at 10th in career open-wheel victories (27) than in making the top 10.
''When I think about the kind of company I'm in - obviously tying with J.R. - I take a lot of pride in that,'' Franchitti said. ''I hadn't actually thought about the significance of the top 10.
''It's nice to look back, but I'm trying to look forward, too. I'm trying to win some more.''
Franchitti gets to visit frequently with Rutherford, who drives the pace car, especially in the long buildup to the Indianapolis 500. Despite his own impressive resume, he'd rather hear about his predecessors' exploits than share his own.
''I always like it when I can get guys like him and Mario (Andretti) and A.J. (Foyt) and (Rick) Mears and those guys, I love when I can get them telling stories,'' Franchitti said. ''Whenever those guys are around I always try to get them to tell stories.''
Foyt is the all-time leader with 67 victories. Next behind Franchitti among active drivers are Helio Castroneves and Scott Dixon at 25.
---
---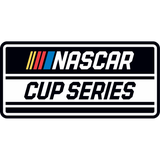 Get more from NASCAR Cup Series
Follow your favorites to get information about games, news and more
---