Gordon needs Indy to help Chase bid
BY foxsports • July 22, 2013
Back home in Indiana could be just what Jeff Gordon needs to springboard his NASCAR Chase for the Sprint Cup hopes.
While the four-time champion was born in Vallejo, Calif., Gordon spent his formative years just 16 miles west of Indianapolis in Pittsboro.
But for Gordon, Indianapolis Motor Speedway was a magical venue long before he moved — or won the inaugural Brickyard 400 some 20 years ago.
"You know, it's hard to believe that it's been that long and that really blows me away," Gordon said. "As a kid growing up, before I even moved to Indiana, Indianapolis Motor Speedway was very special to me. I had always dreamed of racing there and to finally get that opportunity to do it there in 1994 in that first Cup race was a dream come true.
"I had never even imagined winning it and now we have won three more times since then. I love going there. I love the fans, I love the atmosphere, I love the track and I just love everything about it."
Gordon won three poles and three additional races at Indy over the next 11 years.
He and Hendrick Motorsports teammate Jimmie Johnson share the track record for most wins (four) among Cup drivers. And Gordon's average finish of 8.8 at Indy is second only to that of Tony Stewart (8.2). Two years ago, Gordon came close to winning his fifth race at the 2.5-mile motorsports mecca, but Paul Menard held him off at the line by a mere 0.725 of a second.
Still, a victory this Sunday could prove invaluable to Gordon towards earning a Chase berth since he's currently 11th in the standings, two points behind 10th place and seeking his first win of the season. His last victory was in the 2012 season finale at Homestead-Miami Speedway — the 24th of the current 25 tracks that host Sprint Cup races on which Gordon has claimed a win.
Although Gordon acknowledged that his No. 24 team has been inconsistent this season, it was only after his crash in the race at Bristol in March that the team fell outside of the top 20 in the standings. Over the last 15 races, he's managed to remain in striking distance of the Chase Zone, which is the top 10 in driver points, despite earning four additional DNFs (did not finish).
"Competitiveness versus results are two different things for me right now," Gordon said. "We've really struggled this year. Earlier in the year with the competitiveness, and then we started to get into competitiveness in the cars just driving better and more to my liking and the speed being there.
"I think we maybe have had it during the race most of the year, but (in) qualifying we've struggled so that's something that we've been working on, and I was very pleased with what happened (in finishing eighth) at Kentucky and I hope we can see some more progress there on the mile-and-a-halves. On these types of tracks we've been pretty competitive qualifying and in the race so I hope that continues."
If Gordon indeed makes the Chase, he will need his A game on the intermediate tracks (those 1 to 2 miles in length), considering that there are five races at those in the final 10 races. However, his record 24 wins at the next seven venues — including Indy — puts the odds in his favor.
Plus, Gordon was encouraged following a Goodyear tire test on April 30 and May 1 at IMS and believes his team has made significant gains since then.
"We tested there, which is always great and beneficial, but things have evolved since that test," Gordon said. "Our cars have improved since that test and we'll be trying to apply that when we get there. All signs of that test and things that we have planned, I'm very excited.
"We had a shot of winning that race a couple years ago, and I always go to that track with confidence and feeling good. When the car and the team feel the same way, then that's a great combination to have."
DOING IT IN THE DIRT
Add another ringer to this week's inaugural NASCAR Camping World Truck Series race at Eldora Speedway — Kyle Larson.
The 20-year-old Turner Scott Motorsports Nationwide Series racer was racing on dirt long before he contended on pavement. And with the exception of Larson's wicked flip last September at the dirt track, he's made the half-mile Rossburg, Ohio track his playground.
In 2011, Larson became the second driver to sweep the USAC Four Crown Nationals by posting victories in all three divisions at Eldora. He also won the 2012 Midget Feature.
"I have been looking forward to this race for a really long time," Larson said. "I've had a lot of fun racing at Eldora and have had quite a bit of success, so I am excited to get back. I can't wait to see how the trucks run there. ... I think this is one of those races where anything can happen, and I think the fans are really going to enjoy it."
Larson is currently seventh in the NNS standings. His first Truck win came April 14 at Rockingham Speedway — in his fifth career series start.
SOCIALIZING
It's not you. It's me. Well, kind of... Was anyone else surprised to see that crew chief Joe Shear parted ways with ThorSport and driver Johnny Sauter after eight wins during their four-year reunion tour?
Well, some of the answers (at least from Shear's side) were provided on Twitter via Joe's wife Chandra on Sunday's timeline:
Chandra Shear@Chandra_Shear
It's official Joe Shear quit #98truck as of Friday July 19. Unhappy with organization & lack of support #peaceofmind
Chandra Shear@Chandra_Shear
It doesn't matter if you win the most races if there's no respect or support #timetomoveon
Chandra Shear@Chandra_Shear
I'm trying really hard to stay PC regarding Joe quitting #98truck and Yes, @JohnnySauter supports Joe's decision to leave #stillfriends
NUMBERS GAME
1: ARCA win for Richard Petty Motorsports development driver Corey LaJoie, which came in just his second start on the tour.
4: Drivers who have competed in all 19 Brickyard 400's — Jeff Burton, Gordon, Bobby Labonte and Mark Martin.
7: Active Sprint Cup drivers who have won at Indianapolis — Gordon, Kevin Harvick, Jimmie Johnson, Labonte, Jamie McMurray, Paul Menard and Tony Stewart — all in Chevys, which accounts for the bow-tie brigade's record of winning the last 10 Brickyard 400s.
 
---
---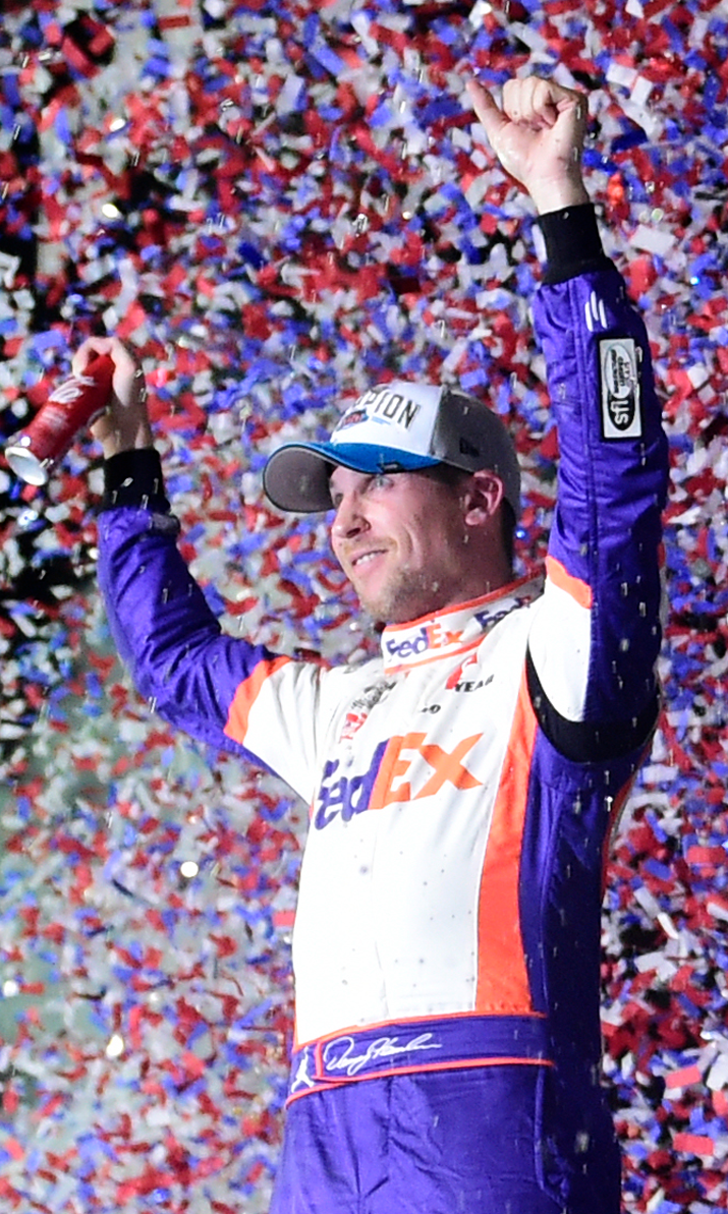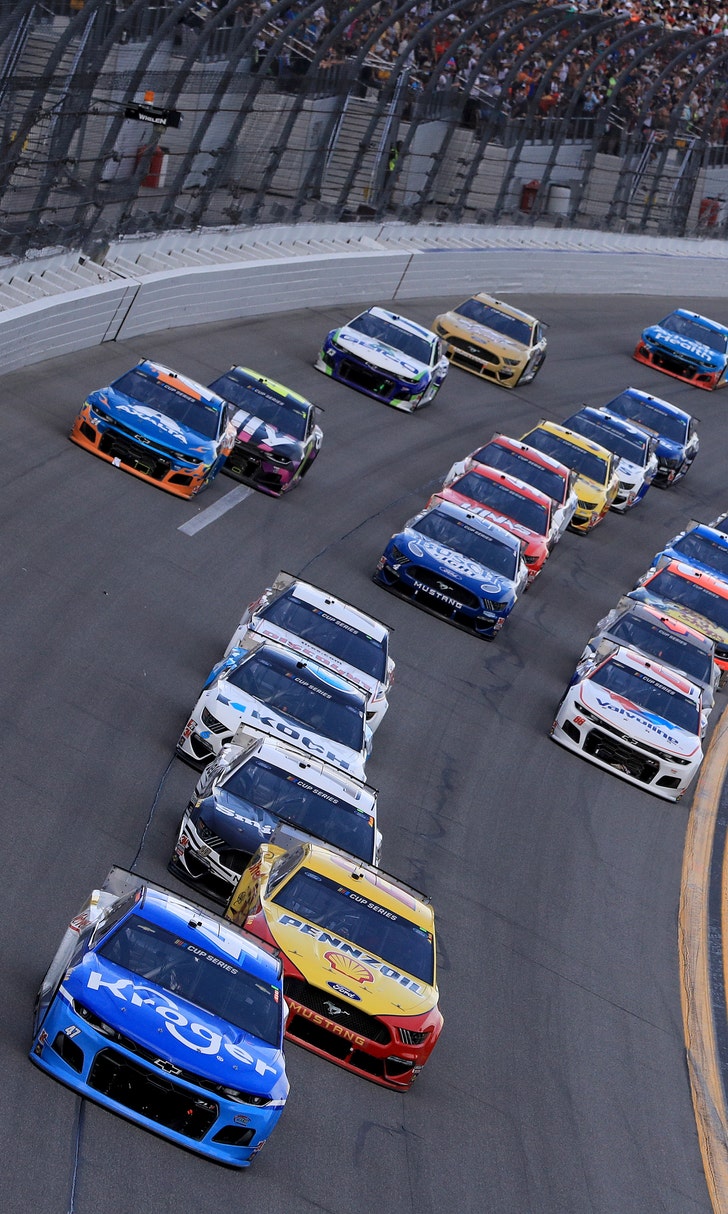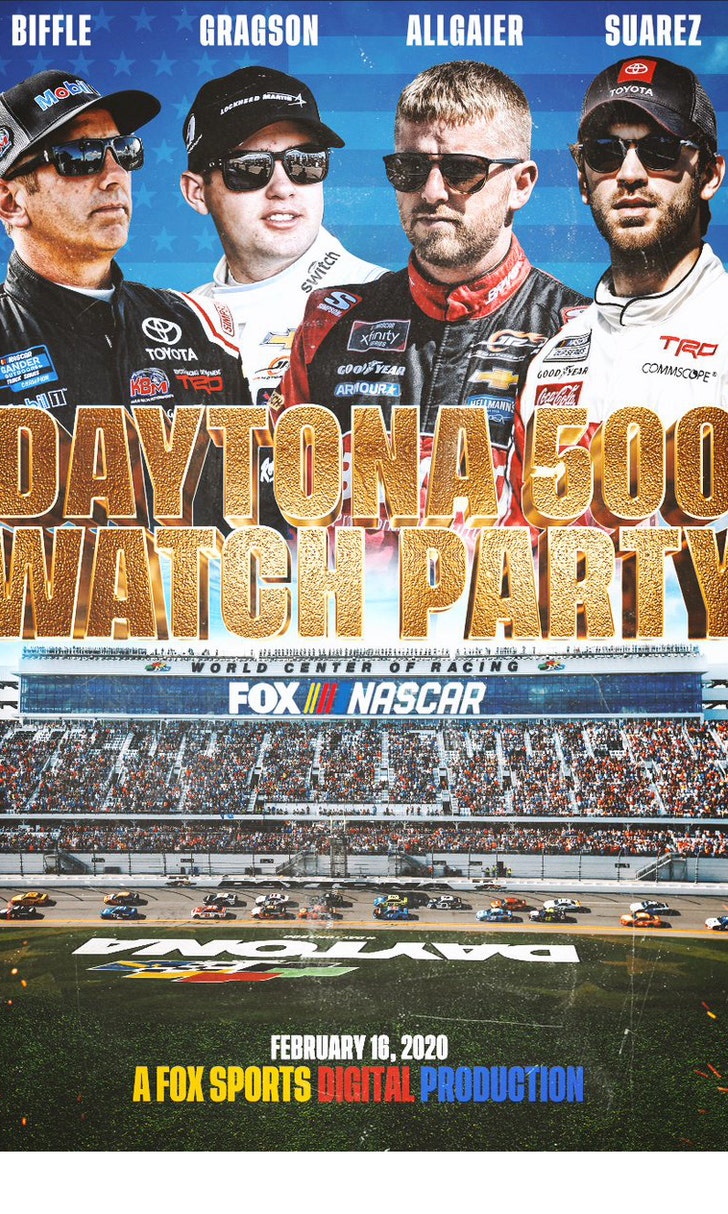 The Daytona 500 Watch Party!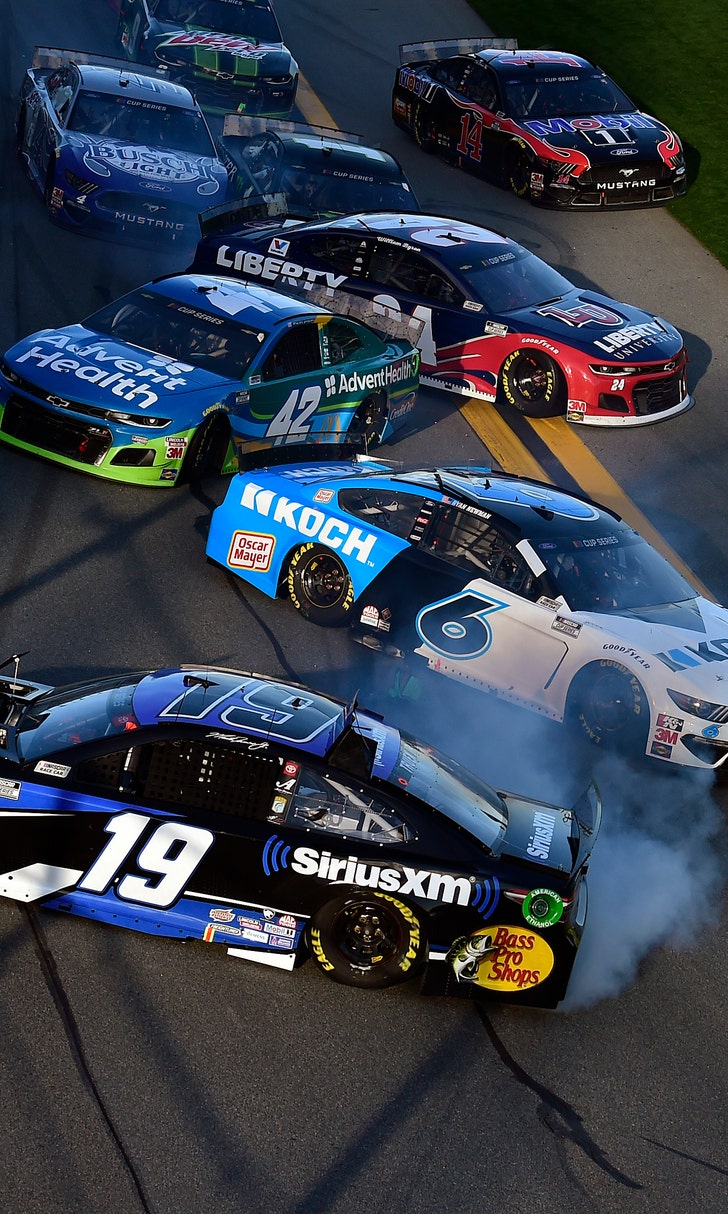 The Numbers Game At Daytona