NASCAR Cup Series
NASCAR Cup Series
Go figure
Published
May. 17, 2011 1:00 a.m. ET

Last Sunday at Dover International Speedway offered an interesting race, to say the least.
Actually these last couple of race weekends are the kind that, as a crew chief, you will either pull all your hair out or it will turn prematurely gray. I don't envy those guys up on the pit box trying to figure out what they need to do to make the right call.
Like the previous weekend at Darlington Raceway, for instance, for the life of me I never thought Regan Smith could have done what he did. He stayed out on tires that already had 30 laps on them, but was able to hold off Carl Edwards, who had two fresh right side tires plus a fast race car.
I didn't think it was a bad call because sometimes you have to try things, but I really felt he was going to be a sitting duck. He wasn't and he won the race.
You just don't see that every day, especially at a place like Darlington. Now Sunday at Darlington, you heard the drivers and those of us covering the race talk about the rubber that was being laid on the track all day. Did you notice after the race how many drivers climbed out of their cars with puzzled looks on their faces about how the day went?
So we came down to the end of the race at Dover with Jimmie Johnson and Carl Edwards, who had combined to lead nearly 80 percent of the race. They came down on that last stop and took four tires. I would have, too, because there were still 30-some laps to go. Conventional wisdom said with four fresh tires you would have grip, maneuverability and speed. With that scenario, as a driver, you would have the belief you could drive around folks and win the race.
It just didn't play out that way. Heck, look who finished second. Mark Martin didn't even take any tires. He stayed out, led those last few laps and held everyone off except winner Matt Kenseth. Now the funny thing about Matt, he didn't follow Jimmie and Carl, he opted for two tires and he won the race.
The strategy has been all over the place for these crew chiefs. Conventional wisdom seems to be out the window so these guys are going with a gut feeling. The proof is in the results. Jimmie's four tires only got him ninth place. Carl's four got him seventh. Mark takes none and finishes second while Matt takes two and comes home victorious.
So now we all head to Charlotte for the next two weeks. This Saturday night is the Sprint All-Star Race. I know many fans are thinking this might be the place where Kevin Harvick and Kyle Busch settle old scores because Saturday night has nothing to do with points or the 2011 Chase for the Sprint Cup. It's all about finishing first and no once cares who finishes second.
For those fans, however, that think this will be a Kevin Harvick/Kyle Busch payback race, well think again. I talked to NASCAR President Mike Helton about the fines that were levied against those two following Darlington. Any event those two enter that is a NASCAR-sanctioned event while they are on probation is covered by that penalty.
They can't enter a Truck race and go at each other. They can't enter a Nationwide race just to settle their differences. And no, they can't go out Saturday night in the Sprint All-Star Race simply to go after each other. NASCAR will lower the boom on them in a big way if they do.
Now back in the day when I raced, probation really didn't mean that much. It really had no teeth. Mike Helton made it clear that in today's NASCAR world, any driver that is on probation and goes out and gets himself in trouble again is facing serious consequences. It would be so severe that they could be suspended from driving a race or two. Yes that is drastic, but NASCAR is dead serious about what probation means. So if you are on probation and do something intentional, you are going to be in serious trouble with NASCAR and that's spelled T-R-O-U-B-L-E.
Also realize paybacks don't have to be about wrecking cars or trading fists after a race. There are other ways to settle scores without crossing the line and getting yourself in trouble. You can hold another driver up, you can irritate or aggravate another driver all race long.
One of the best ways to get even is to get into a guy's head and force him to beat himself. So my point is paybacks can come in all sorts of forms and doesn't mean you have to stuff a guy into a wall.
I am really looking forward to the all-star race. It's never let us down in excitement and sparking controversy. The winner gets a cool million dollars. Again, there are no points, it's all about winning and nobody cares who finishes second.
Mike Joy, my brother Michael and I will be up in the booth calling all the action for SPEED. Krista Voda, Jeff Hammond and Larry McReynolds will be down in the Hollywood Hotel. We will have the 20-lap Sprint Showdown race at 7:30 p.m. ET. The winner of the Sprint Showdown race transfers to the all-star race, which is set to roll off at roughly 9 p.m.
Also, don't forget that the winner of the Sprint Fan Vote will also be announced. The winner of the fan vote is a driver not already qualified for the Sprint All-Star Race. That driver will then be entered into the race.
Now I wonder who that will be? Rumor has it the vote is a runaway. I guess we will just all have to wait and see if the winner of the fan vote makes the other drivers green with envy. Just sayin……
---
---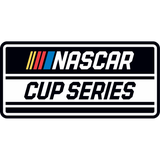 Get more from NASCAR Cup Series
Follow your favorites to get information about games, news and more
---