Get smart: Crew chief Paul Wolfe's bold call leads to surprise Keselowski win
BY Tom Jensen • March 23, 2015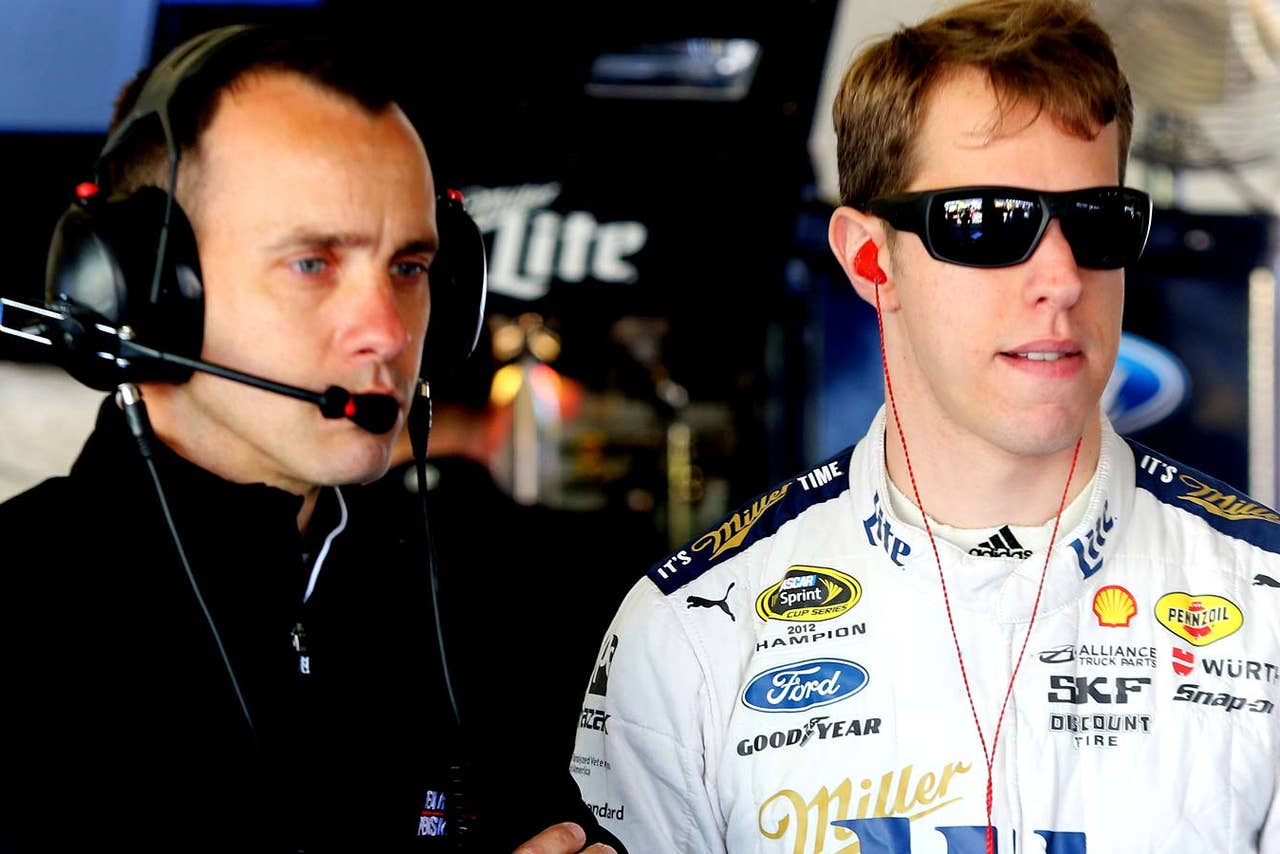 Sometimes it's better to be lucky than good. 
But always, it's best to be smart.
And Brad Keselowski made a miraculous run from out of nowhere to win Sunday's Auto Club 400 mostly because his crew chief Paul Wolfe is plenty smart, not because Keselowski had the fastest car on this day. He didn't.
When NASCAR threw a yellow flag for debris on Lap 200, the leaders all pitted for tires, which wear out quickly on the abrasive Auto Club Speedway pavement. The Stewart-Haas Racing Chevrolets of Kevin Harvick and Kurt Busch, by far the fastest cars all weekend, took two tires each and restarted sixth and fourth, respectively. 
Wolfe ordered four fresh Goodyears for Keselowski, who rejoined the fray 17th.
"We were a sixth, seventh-place car it seemed like there," said Wolfe. "We had runs where we were maybe a little better and runs where we weren't, but when I heard guys were going for two tires I told Brad over the radio.  I said, 'Well, if we're gonna win this thing I think we're gonna need to do four.'  I didn't feel like we were gonna be able to pass those guys on equal tires, so at that point it was like, 'Let's go for the win,' and we did four tires."
Had the race gone green from there, Keselowski wouldn't have had a prayer. But he went from 17th to sixth in one lap when a second caution waved on the backstretch.
On the final restart, Keselowski blasted his Penske Racing Ford past Harvick and Busch to win. It was the only lap he led all race long. The two SHR drivers led 99 laps combined but didn't have the rubber when they needed it.
"We went from 17th to sixth in one turn," said Keselowski. " When the yellow came out, was that the bumper?  I was kind of mad because I felt like I had a big run and felt like I could get up to maybe second or third, and I really hadn't kind of reset and Paul said it to me probably a lap later, 'No, this is actually really good to get you back up and maybe win the race.'  And I was like, 'Oh yeah, yeah, yeah.'"
Keselowski admitted fortune played into his favor. 
"You don't know how these things are gonna work out," he said. "Sometimes you can restart fifth or sixth with four tires and get caught up behind someone who doesn't have tires and end up 10th. You just don't know.  It's picking the right lane and hoping it comes together and for us it did at the end."
---
---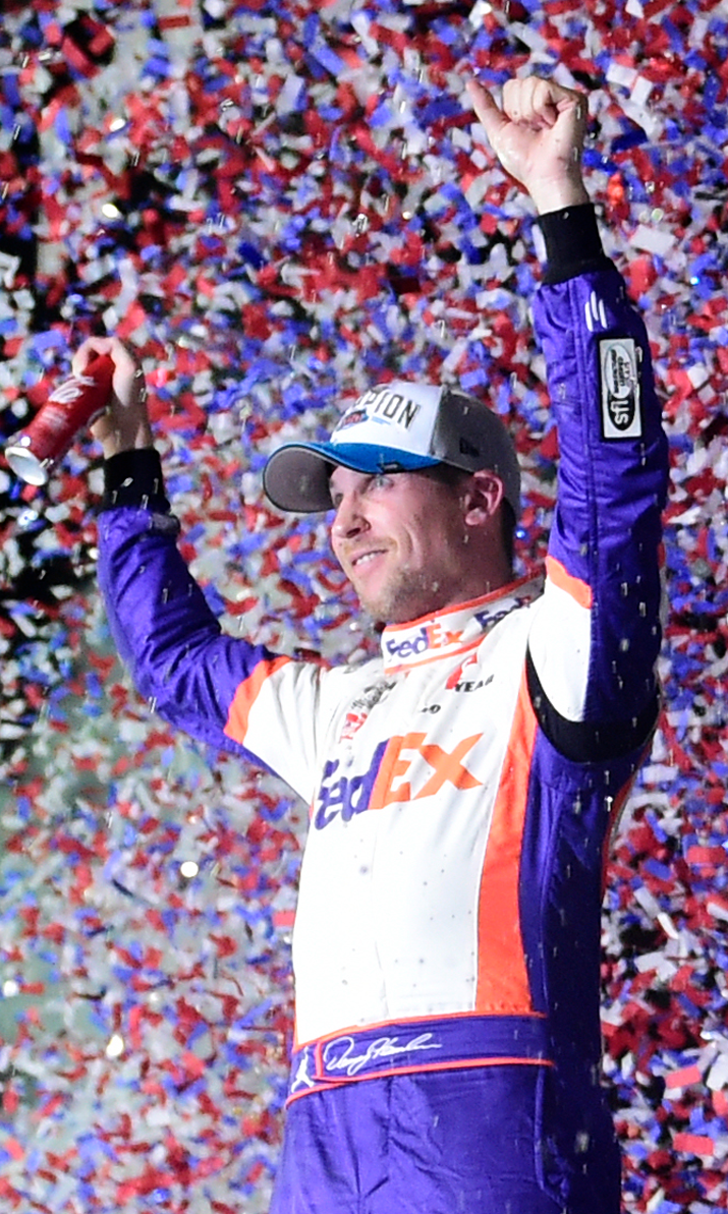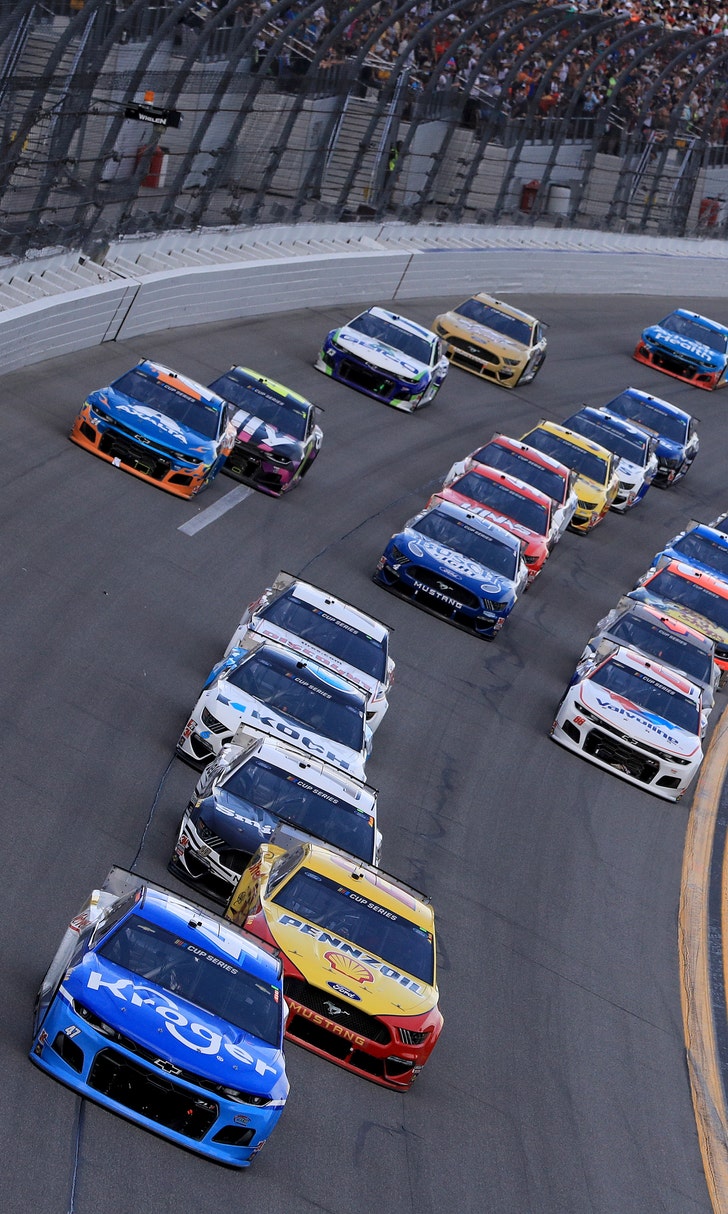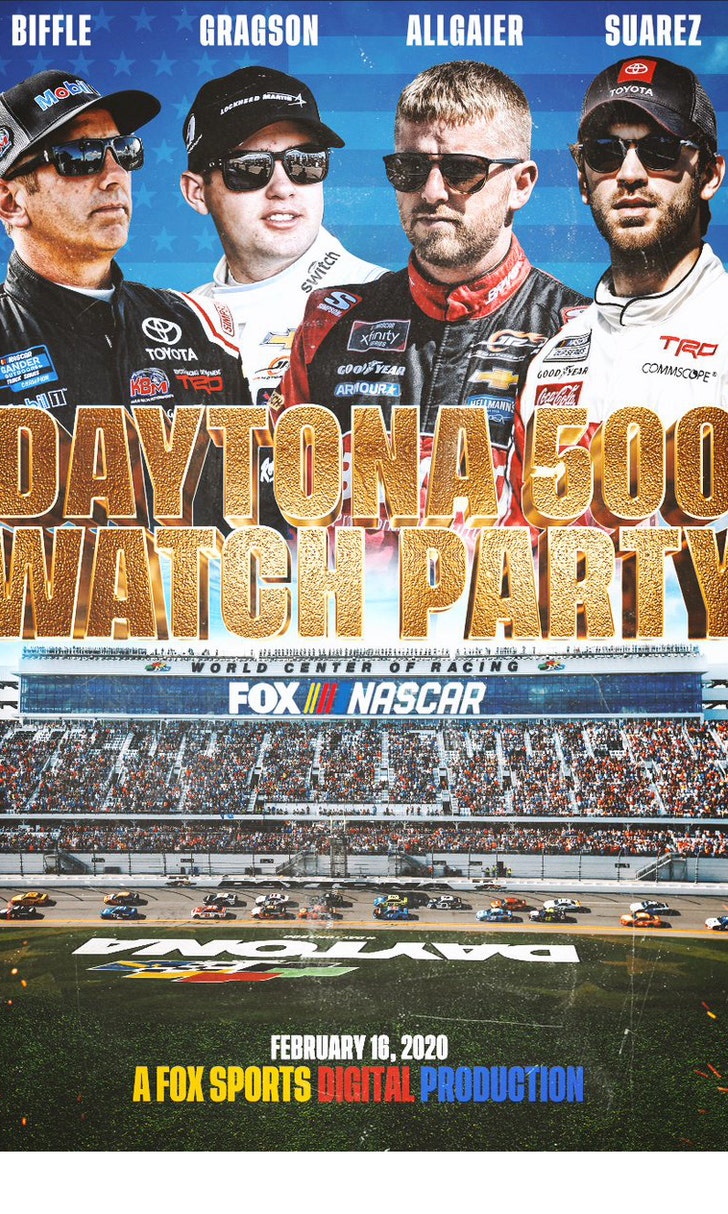 The Daytona 500 Watch Party!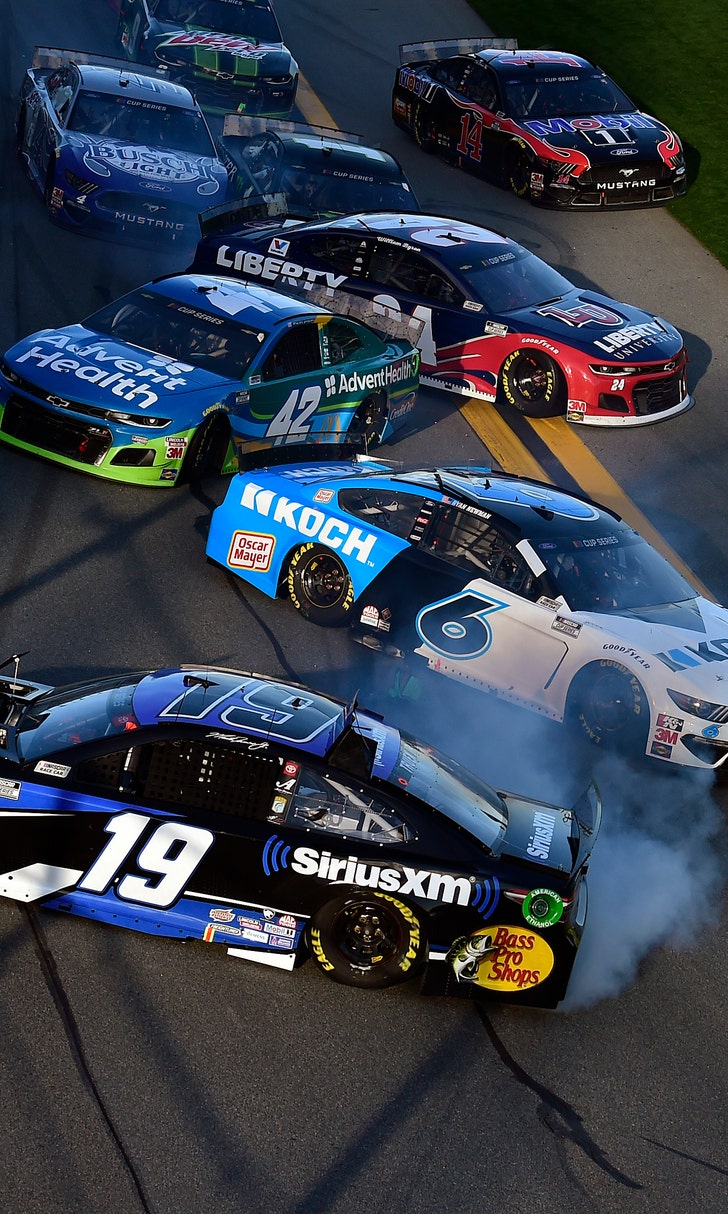 The Numbers Game At Daytona