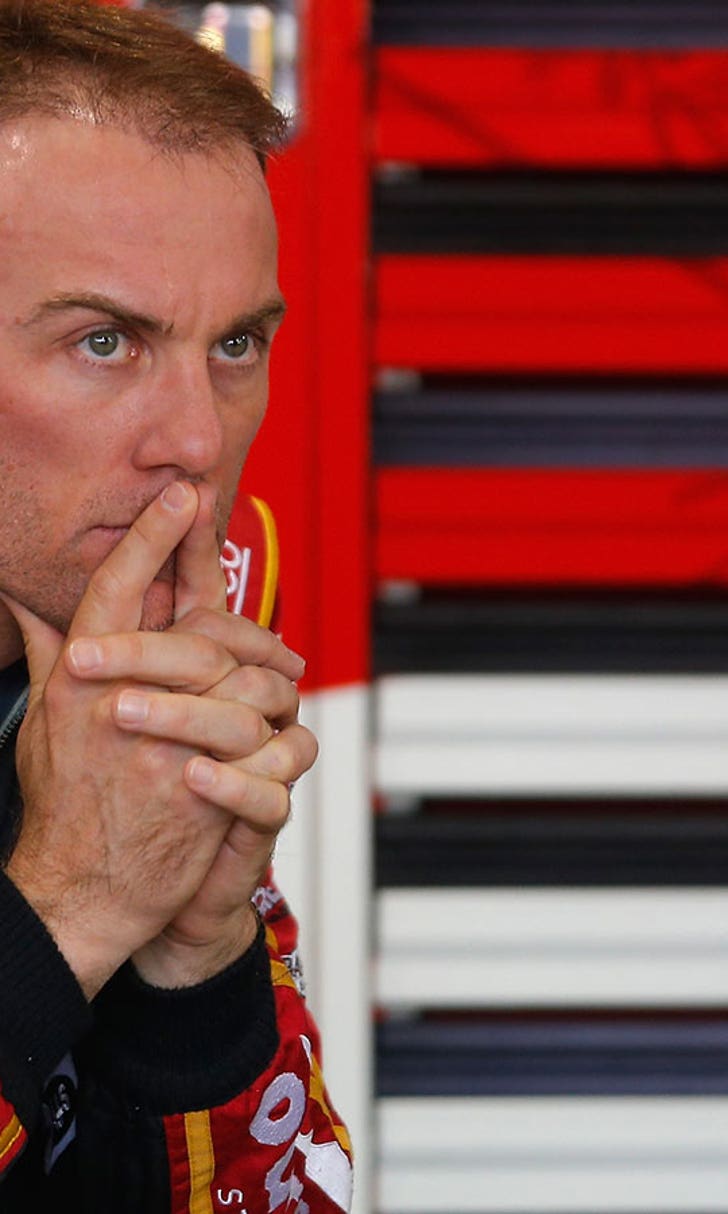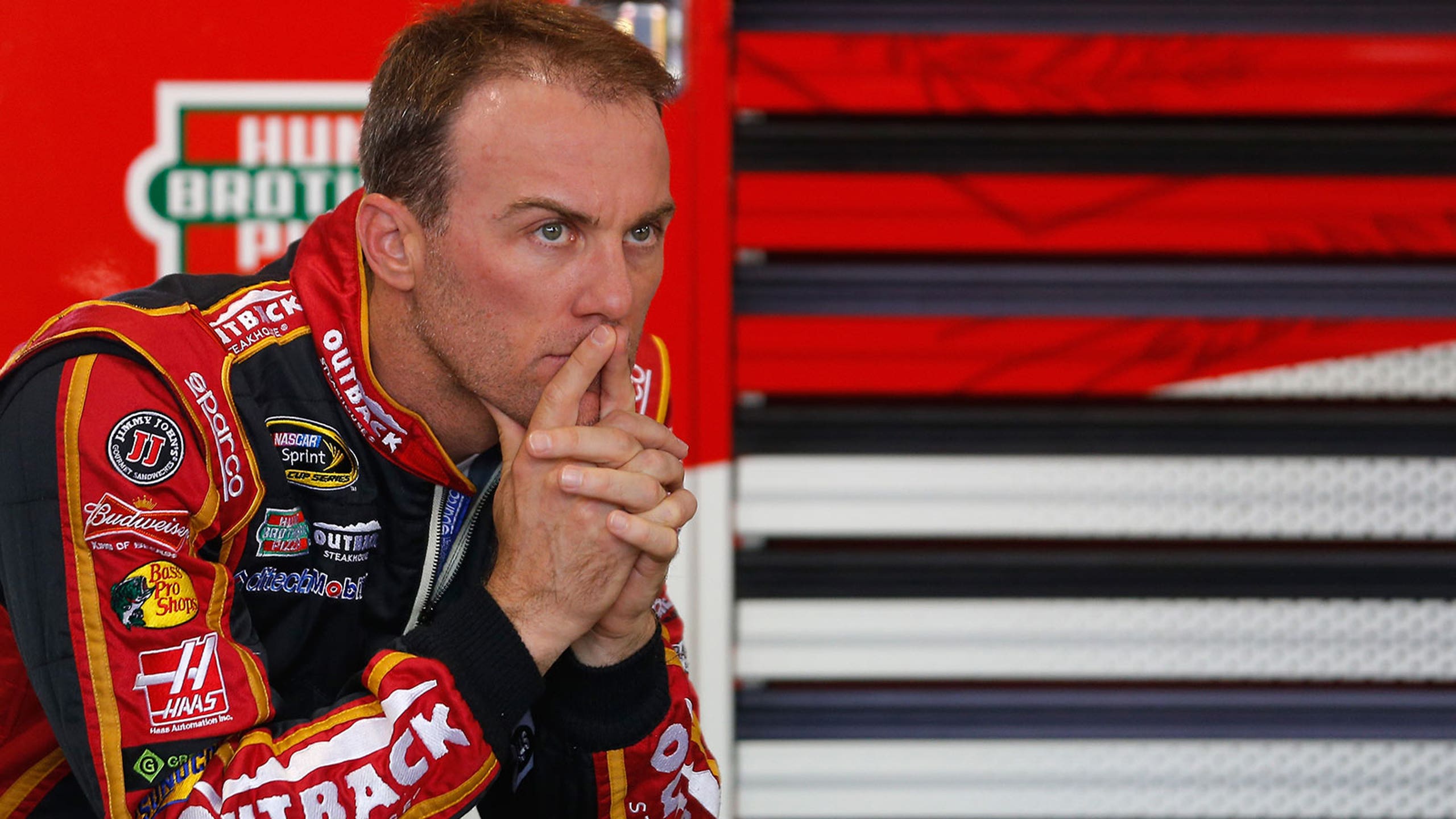 Friday notebook: Harvick struggles in qualifying at Martinsville
BY Tom Jensen • October 24, 2014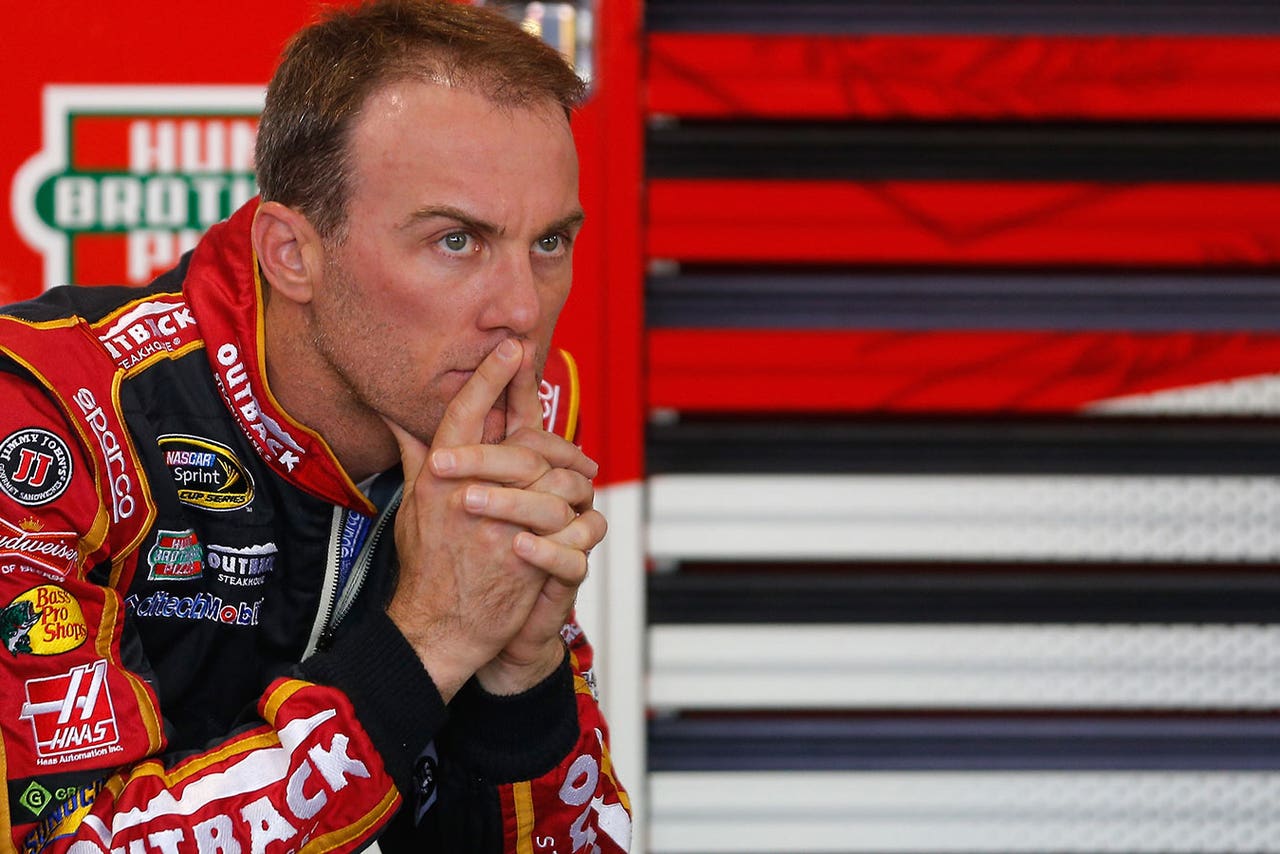 All season long, Kevin Harvick has shown blazing speed in qualifying, with eight poles, two more than he had posted in his entire NASCAR Sprint Cup Series career from 2001-13. But in qualifying for Sunday's Goody's Headache Relief Shot 500 at Martinsville Speedway, Harvick's No. 4 Stewart-Haas Racing Chevrolet struggled mightily, potentially putting the driver in a big hole for the first race in the Eliminator Round of the Chase for the Sprint Cup.
Harvick qualified a woeful 33rd at Martinsville, his worst qualifying result at a non-restrictor-plate track all season long. That means Harvick will have a poor pit-stall position. And given how tight the Martinsville track is, Harvick will have to work hard to get through the field cleanly and avoid calamity back in the pack.
"Really, when you're that far back the line that checks up so much, the inside lane just keeps checking up a lot into the corners," said Joey Logano, who qualified second. "And you can shove the nose in pretty quick there and really be trying to take care of yourself -- the next thing you know you're in the back of a car -- so I think that will probably be something you've got to be aware and obviously guys fighting to the bottom and the sense of urgency back there is very high, so you're not really saving any tires because you've got to go. If it's a long run, that's where you can get in trouble pretty quick, if it's a long green flag run on the first run.  I've been there before that's how I know."
"We just missed it today," said Harvick. "We were way too loose. We struggled in practice and just missed it in qualifying. We have to get better tomorrow and be ready to go on Sunday."
BUSINESS AS USUAL -- Carl Edwards is making the best of what potentially could be an awkward situation. Months ago, Edwards told his boss, Jack Roush, that he'd be leaving Roush Fenway Racing to join Joe Gibbs Racing next season.
Still, Edwards has managed to win two races and survive the first two rounds of the Chase for the Sprint Cup. Now he's one of eight drivers still in title contention as the Eliminator Round of the Chase opens at Martinsville Speedway on Sunday. Edwards says that so far, it's been business as usual, despite his lame-duck status.
"Someone asked me the other day, 'So, have they been keeping you out of meetings or withholding anything?' I don't know if they have been," Edwards said Friday. "I asked (RFR President) Steve Newmark about it and he laughed and said, 'No.'  He said, 'We actually had a talk about that.  We thought it would be pretty silly to not go 100 percent at this championship.' So ... nothing has really changed. I hope it continues like that. These guys are my friends and they're like family to me. I hope that through this whole process it stays that way."
NO 'DOGS LEFT -- The eight drivers left in the Chase for the NASCAR Sprint Cup can be neatly divided into two groups: Brad Keselowski, Joey Logano, Jeff Gordon and Kevin Harvick have combined to win 18 races so far this season. Carl Edwards, Denny Hamlin, Matt Kenseth and Ryan Newman have combined to win just three. But Hamlin insists that at this stage of the game, there are no underdogs any more.
"There's a lot of things that can happen between now and Homestead," Hamlin said. "One loose wheel, one crash pretty much takes you out of it.  It doesn't matter how fast you are if you can't finish these races in a good position, a good finishing position then it doesn't matter how fast your cars are.  You have to have all the pieces to the puzzle together now that you're part of the final eight because the four that move on will be the four that stand out I think in this round."
In the Eliminator Round of the Chase, speed will be important, Hamlin said. "It's not going to be about surviving or backing your way -- I don't think anybody other than the race winners will be going into Phoenix thinking, 'Okay, let's just have a solid week here and move on to Homestead,'" said Hamlin. "There is no more hanging back and trying to be conservative from here on out. You've got to be fast."
MORE CHANGES TO COME? -- Stewart-Haas Racing Competition Director Greg Zipadelli said Friday he isn't prepared to discuss what changes may or may not come for Tony Stewart's No. 14 SHR team.
"These guys have gone through a lot," said Zipadelli. "Chad (Johnston, crew chief) has come in, new engineer, they are trying to learn each other plus deal with the situations they have gone through. We are looking at that situation completely different right now and we haven't quite got to the end of what we are doing there. If changes need to be done we are just really trying to get that group to bond to work together to figure out what Tony needs."
WIN AND YOU'RE IN -- Brad Keselowski is the only driver still in championship who's winless at the final four tracks of the season. But the 2012 NASCAR Sprint Cup Series champ said Friday he's not worried about the homestretch of the Chase for the NASCAR Sprint Cup.
"I would be concerned if we hadn't run well at any of these four tracks, but we've run well," said Keselowski, who qualified sixth for Sunday's race. "Martinsville we've been in contention. Texas, we've led laps and almost won several times. Phoenix, we've led laps and almost won. Homestead, we could be a little bit better at, but we're going there to test so I think that will hopefully nullify anything there, so I'm very optimistic."
VIDEO: A look back at a happier time for Kevin Harvick, when he won Chase race at Charlotte
---
---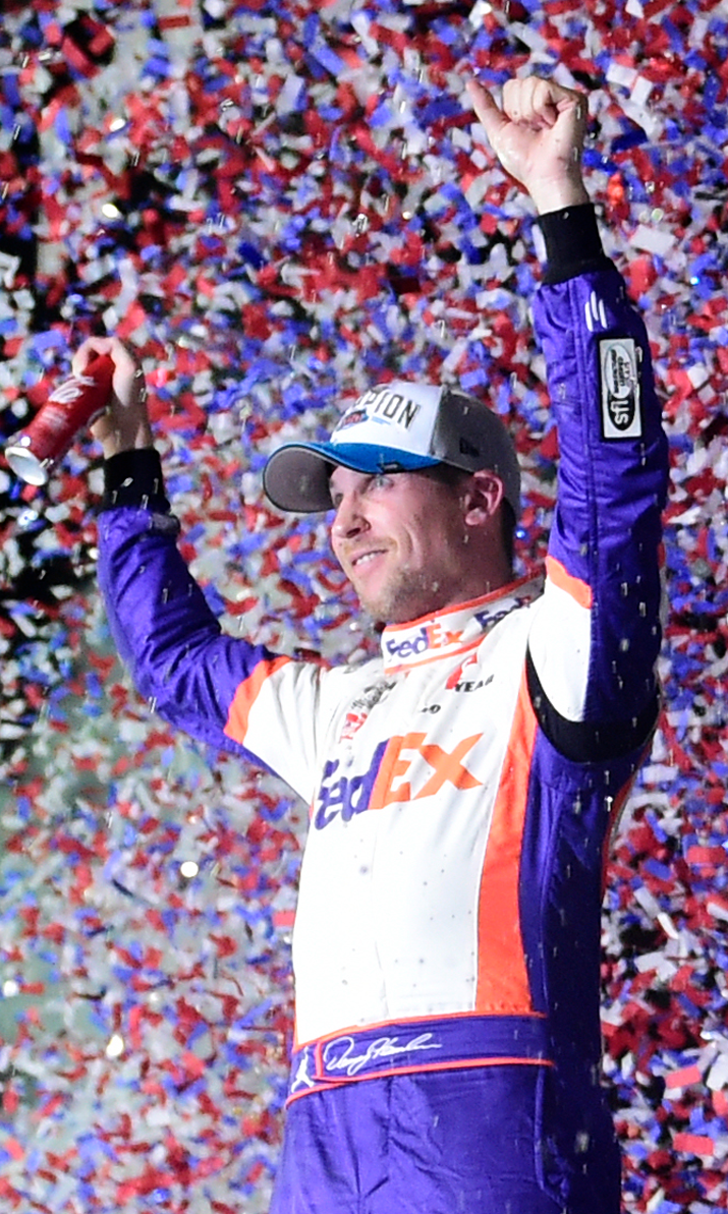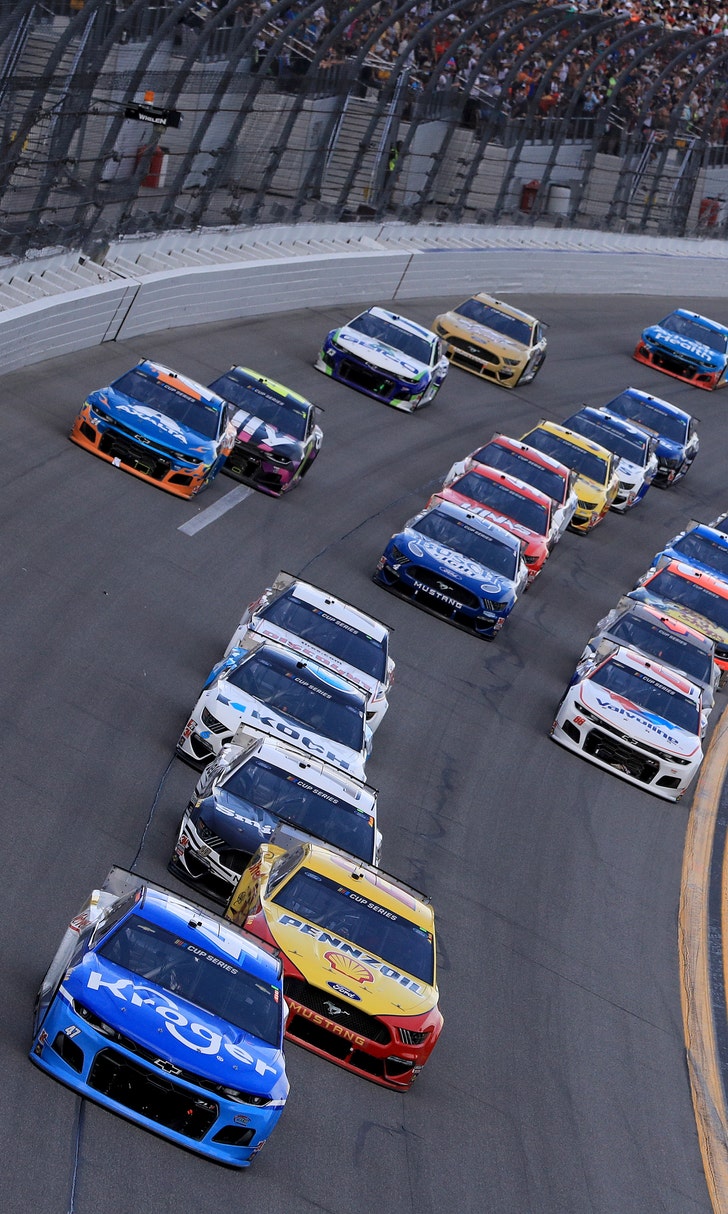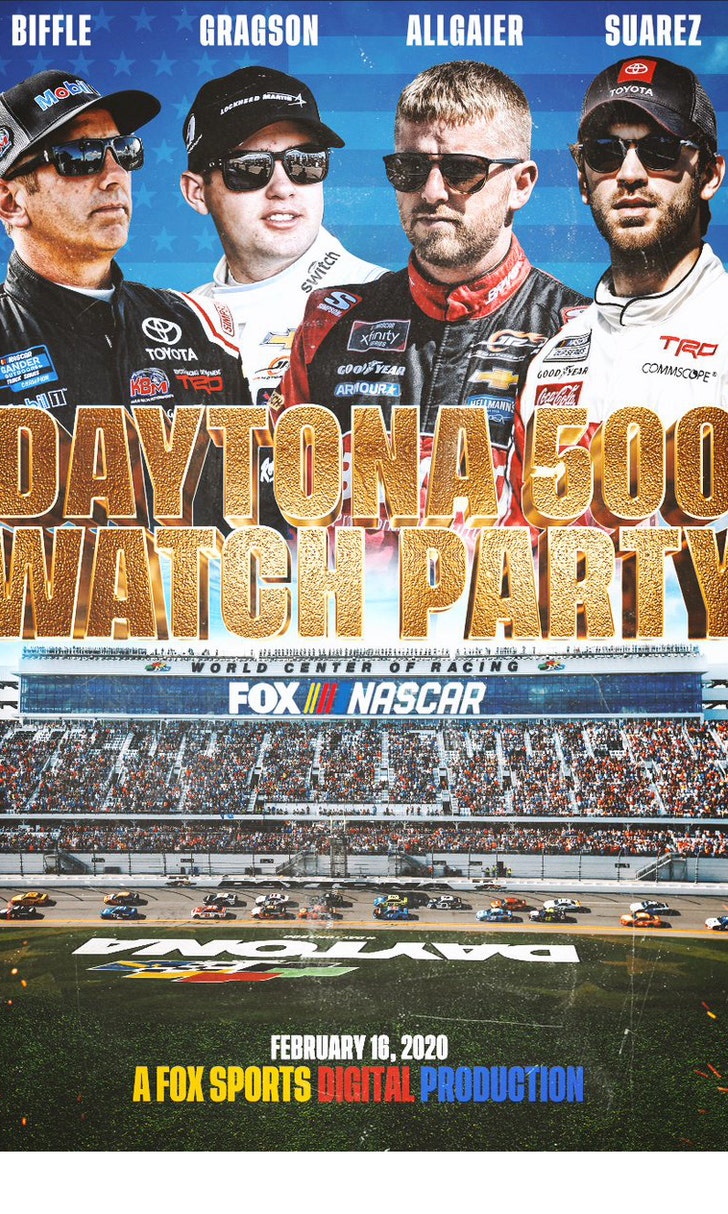 The Daytona 500 Watch Party!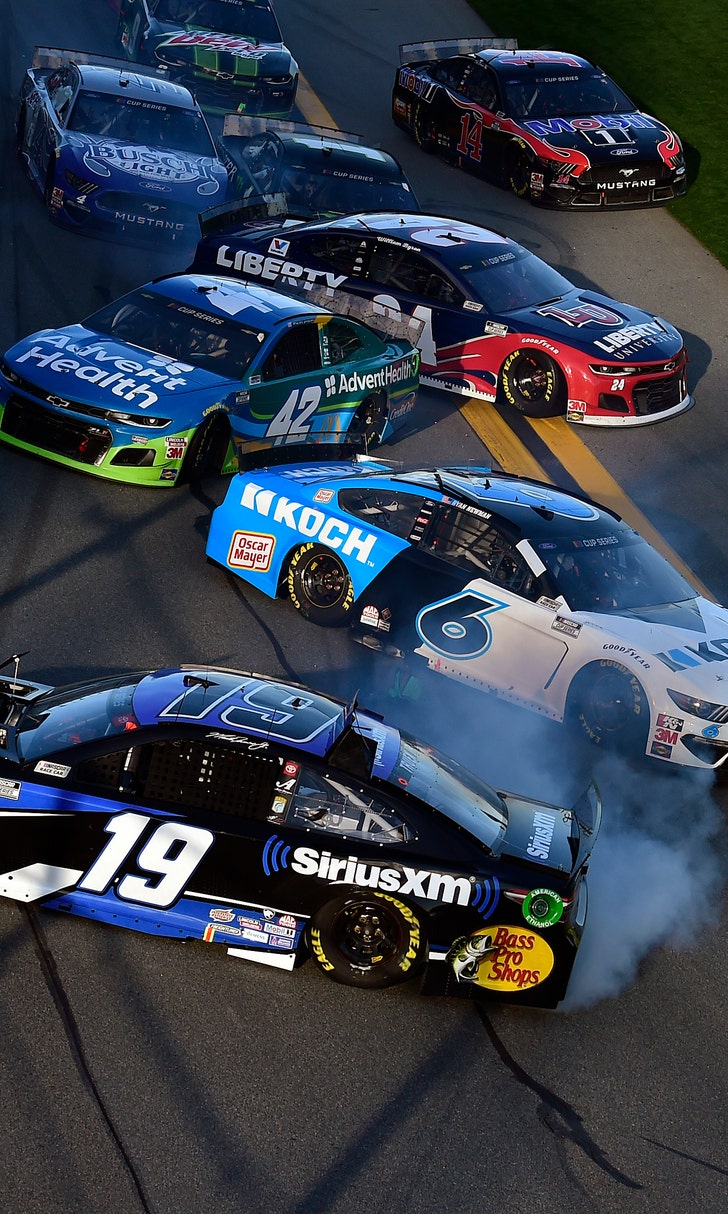 The Numbers Game At Daytona