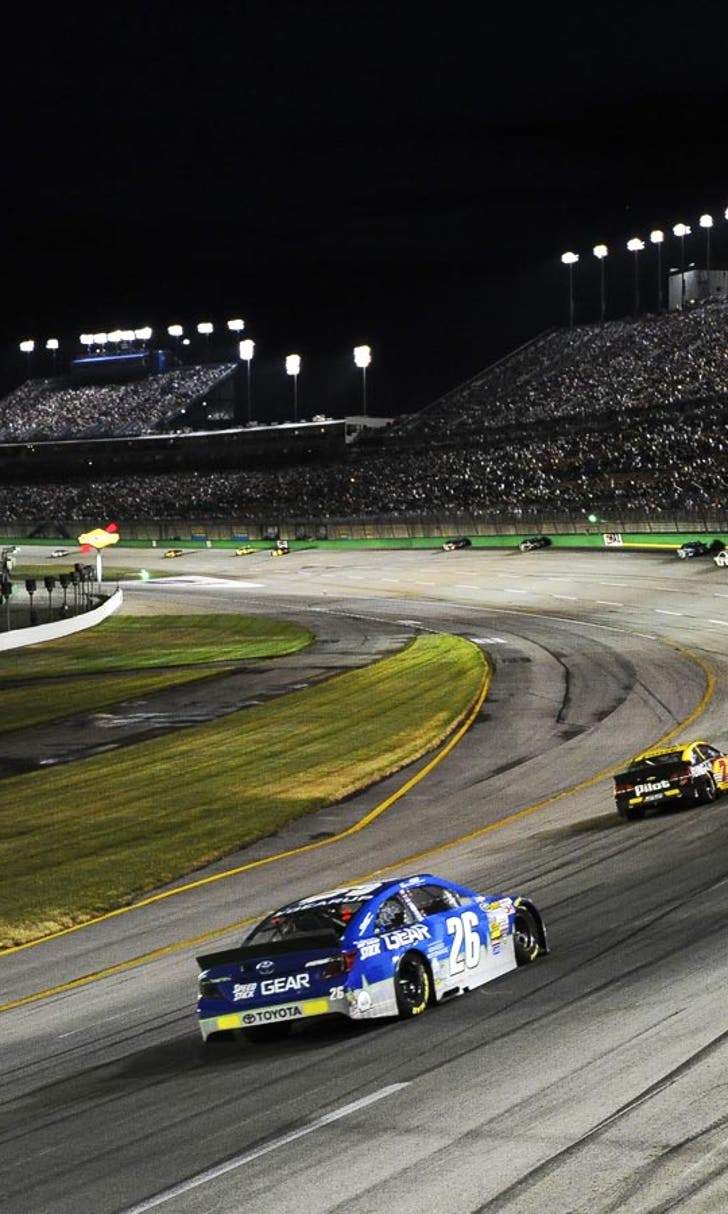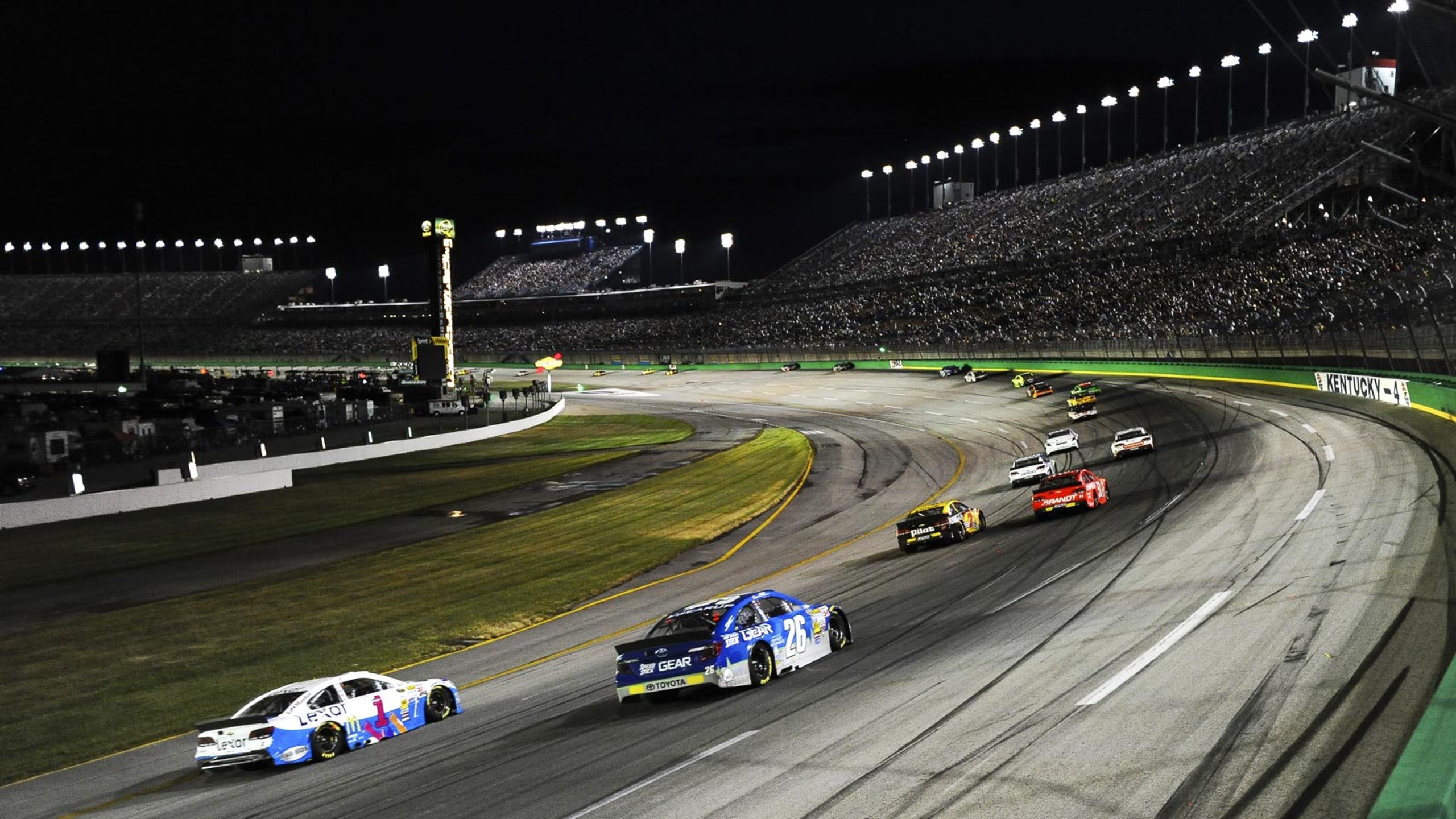 FOX Sports' DW, Petree react to NASCAR rule changes for Kentucky
BY foxsports • June 16, 2015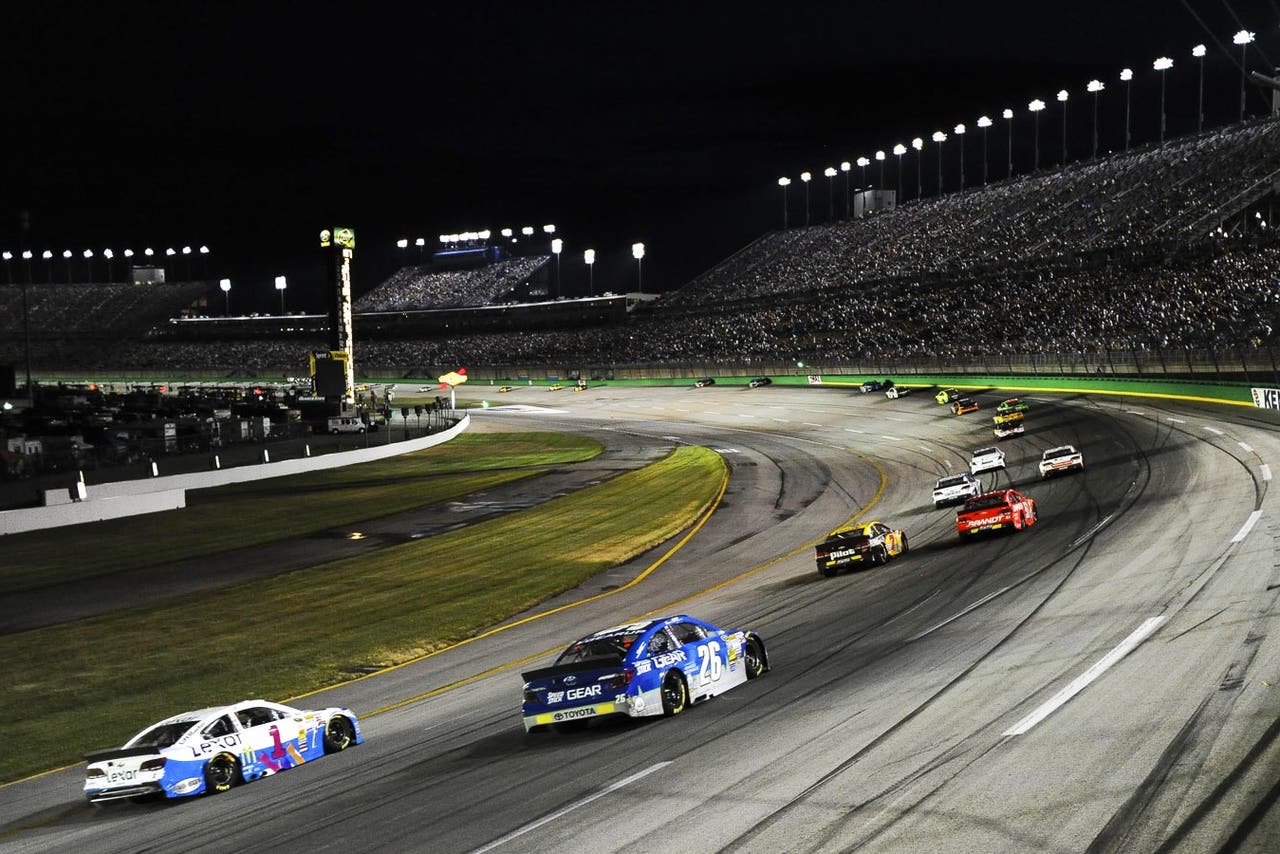 Following NASCAR's announced rules package changes in effect for the July 11 NASCAR Sprint Cup Series race at Kentucky Speedway, FOX NASCAR analysts Darrell Waltrip and Andy Petree offered their thoughts on what effects the changes might have. 
WALTRIP ON WHAT HE EXPECTS DRIVER REACTION TO THE NEW PACKAGE WILL BE AFTER THE KENTUCKY RACE:
"When all is said and done, I expect drivers will say they want the power back. That's what they are missing, and NASCAR is trying to disguise less power with these aero changes. In all my years as a driver, I always wanted more downforce and more horsepower. Rules packages like this tend to divide drivers.  Some will like it and be able to handle the changes, while others will hate it.  It's hard to strike a balance and please everyone."
WALTRIP ON WHICH DRIVERS HE EXPECTS THIS PACKAGE TO BENEFIT:
"If you like a loose race car, you'll like this package. If you don't enjoy driving a loose race car, you won't like this package. I expect the Busch boys, Kevin Harvick and Jimmie Johnson, in particular, will benefit from these changes. But some drivers will absolutely hate it."
WALTRIP ON HOW MUCH CHANGE HE EXPECTS TO SEE ON THE RACETRACK:
"I honestly don't know. There are unknowns, and that's why we're going to race with this new package. A test isn't sufficient. Just ask the IndyCar Series. They went to Indianapolis with an aero package that literally had cars flying around the track, forcing them to make adjustments. All their simulation said the aero package would make the cars fast and work for the driver, but when they got on-track, there were unintended consequences. There still are a lot of questions with these changes. Is it the right tire? NASCAR says simulation says it is. The cars will lose downforce but gain back grip with the tire. From my perspective, there will be positives and negatives with these changes, but you end up with the same result. The whole question becomes 'What's the best way to go?' NASCAR seems to be married to the tapered spacer. But I've had a number of guys tell me if NASCAR would give us back the engine, then we could deal with the car. Now the car will feel like it has 100 more horsepower in a straight line, but throttle response won't be any better than it is now because of that spacer."
PETREE ON WHAT EFFECT HE THINKS THE RULE CHANGES WILL HAVE:
"The biggest effect will be more off-the-throttle time in the corners. Theoretically, that should promote more passing opportunities for the drivers."
WALTRIP ON NASCAR'S DECISION TO HOLD ONE RACE UNDER THE NEW RULES PACKAGE BEFORE MAKING ANY FINAL DECISIONS OR PERMANENT RULES IMPLEMENTATION:
"It's important to race it. In a test, teams don't always test at 100-percent effort, so in order to see how good or bad these changes will be, we must have race conditions. You can take 10 cars to the track and try things out, but that's in a controlled environment where accurate assessments of the changes' true effects cannot be made. Simulation is what a lot of teams live by and are successful with. It's also what some others live by and die by.  Race conditions will verify if simulation is correct."
PETREE ON HOW HE THINKS RACING WILL COMPARE TO THAT OF LAST YEAR UNDER THE NEW RULES PACKAGE:
"I expect speeds to be somewhat slower -- mostly in the corner. The cars should slide around a little more and be a little more difficult to drive. Even though the power is unchanged, the cars will feel like they have more power because the aerodynamic drag will be reduced by the changes. We won't really know the full effect until we see it in actual competition, though."
WALTRIP ON AERODYNAMIC IMPLICATIONS OF THE CHANGES:
"The cars are losing total downforce -- a little off the front with the splitter and the pan, and a little off the back with the spoiler.  The rear spoiler represents a huge change from where we started last year.  We cut it down this year and now we're cutting it down again. Everyone says these changes effectively give the car more horsepower, and they do, but it's mostly in straight-line speed.  
WALTRIP ON HOW MUCH INFLUENCE HE THINKS THE DRIVERS' COUNCIL HELD IN NASCAR'S DECISION TO MAKE THESE CHANGES:
"I've got mixed emotions about making changes in the middle of the year when they said a few weeks ago this is probably the package we'll have for the rest of the year. That demonstrates the influence of the driver council, which must have persuaded NASCAR a lot more than we thought. Some drivers wanted more downforce and some wanted less. NASCAR went with the less."
---
---