Fairytale finish in Junior's future?
BY foxsports • February 13, 2011
In fairytale fashion, Dale Earnhardt Jr. posted the pole-winning speed of 186.089 mph for the Daytona 500 on Sunday.
One week from now we'll know whether this story has a happy ending.
For the second consecutive season, Earnhardt will start on the front row for NASCAR's biggest race. It's his first career pole for a Sprint Cup race at Daytona and his 10th career pole in the series overall.
In the months leading up to the Daytona 500, which will be Junior's 400th career start, the emphasis has been all Earnhardt. Whether the focus is Junior and his struggles with the No. 88 team in the past two years or Dale Sr., 10 years after his death, it's been nearly impossible to escape the hype.
However, Earnhardt continues to be gracious with both the media and his fans — to a point. He's not going to lose sight of the mission ahead.
"I'm here to race," Earnhardt said. "I understand the situation. I'm looking forward to seeing how my father's remembered and honored throughout the week. I enjoy that. I don't really get into the hypothetical, fairytale sort of stuff.
"I just want to focus on my job, what I need to do every single corner, every single lap, what's best for me at this moment, what gets me closer to Victory Lane on Sunday. That's what I'm going to concern myself with."
With the restructuring at Hendrick Motorsports the week after the 2010 season ended, Earnhardt was paired with Jeff Gordon's former crew, including crew chief Steve Letarte. The pair tested in the offseason and spent time getting acquainted.
"I've known Steve for a while," Earnhardt said. "I've enjoyed getting to know him better working at HMS over the last couple years, have a lot of respect for him as a crew chief. I've seen him make some awesome calls and do a lot of great things.
"I really didn't know him well as I do now. But everything I've learned I've enjoyed. I really enjoy the way the team approaches their jobs and what their goals are. I sort of like the way they go about business, how they conduct themselves. I'm enjoying everything I'm seeing. It's going real well."
Speedweeks began with Earnhardt being randomly selected for the top starting spot for the Budweiser Shootout. Although his night ended 28 laps into the non-points event, Earnhardt came back Sunday and won the pole.
The radio communication between Earnhardt and Letarte on Saturday night appeared tame and relaxed. Earnhardt appeared eager and ready to embark on a fresh start while Letarte provided calm responses
While it's only three days into the new season, Letarte feels if the two enter the relationship with "a huge amount of mutual respect," the foundation will be solid.
"He has a lot of confidence in my ability to crew chief," Letarte said. "While I'm short on success compared to other crew chiefs in the garage, I have been able to win a few races with (Gordon); I feel confident in my ability on top of the pit box. I have all the confidence in the world in his (Earnhardt's) driving ability. I feel there are tracks that I lack confidence we need to go to that he can pick me up, and there are tracks that he thinks he maybe needs to run better and maybe I can help him out.
"Change can be for the better if it's done the right way. I feel (team owner Rick) Hendrick has gone about it the right way and I think it's going to be marked for an improved season."
Denny's drama
For Denny Hamlin, Speedweeks have not gone according to plan.
On Saturday he missed a shift and was forced to replace the engine on his Daytona 500 car. In Saturday night's Budweiser Shootout, Hamlin went for the lead, ducked under the inside yellow line and was penalized despite crossing the finish line first.
"You watch (the final lap) over and over and you think about what you could do differently," Hamlin said. "And for me, I use it like NFL Films would do. I'll study it and figure out coming next time around what I do differently.
"If this was the (Daytona) 500, I would've been sick and sideways for sure. But obviously it was more of a test race for all of us. And literally, no one knew going into that race how it was going to play out. And I pat myself on the back, saying I was strategic enough to play it right. That's tough to do."
Just when Hamlin couldn't believe his luck could be worse, the steering wheel came off the No. 11 Fed Ex Toyota during qualifying for the 500 and he went plowing into the front stretch grass.
"It's a different steering column and not what I'm accustomed to," Hamlin said. "That was about it. It was a very eventful two laps. We pulled the brakes back and everything so when the steering wheel comes off and goes left it's not very fun. For me, we just had to put it all back together and of course it knocked the grille out. We were kind of stuck right there."
Although Hamlin already was starting from the rear for his Gatorade Duel because of the engine change, he was posted 44th in time trials with a lap of 181.316 mph.
"We knew we were going to qualify pretty bad, but obviously that didn't help too much," Hamlin said. "... This is just kind of a trial run to see where we stood with our teammates.
"It's frustrating, but for us it's kind of one of those things where we use this just as a testing barrier to see where we are from our teammates because we were off from them quite a bit all day yesterday."
Say what?
When Jeff Gordon was asked about the coincidence of Dale Jr. sitting on the pole for the 10th anniversary of the passing of Dale Earnhardt, he replied:
"Things are certainly lining up in an interesting way. I mean, he pulled the pole for the Bud Shootout, wins the pole for the Daytona 500, the lights went out the other night. Some strange activity is happening around Daytona."
---
---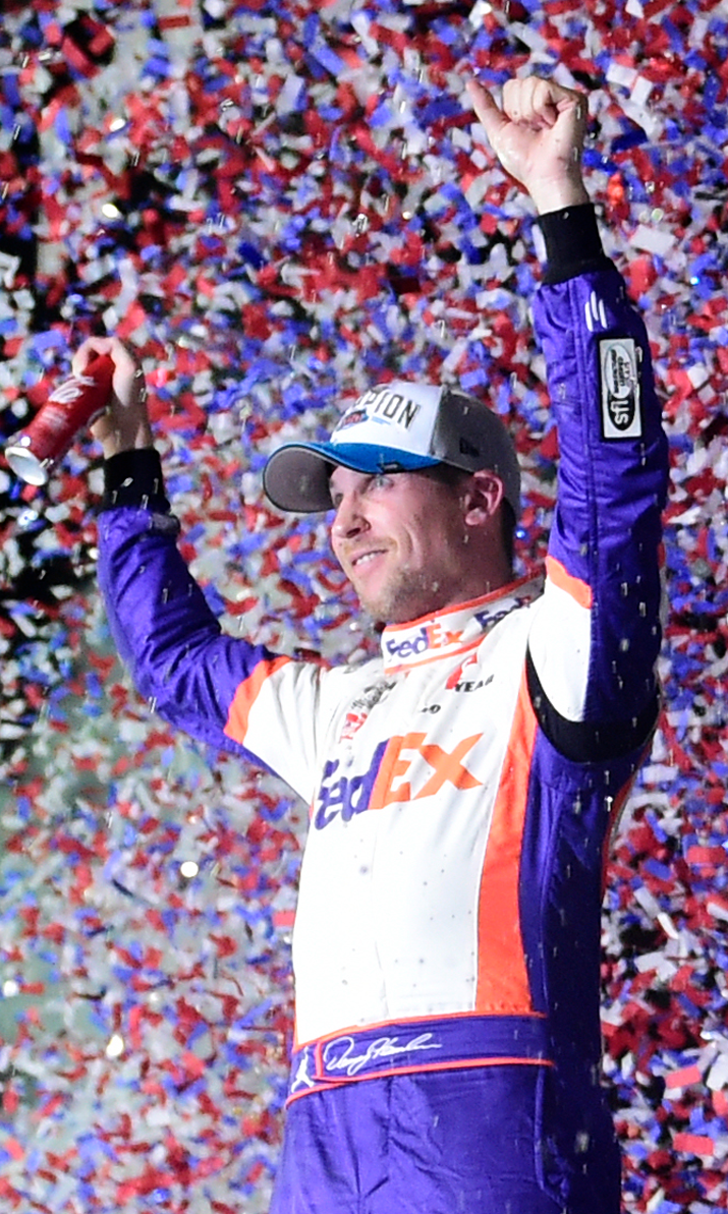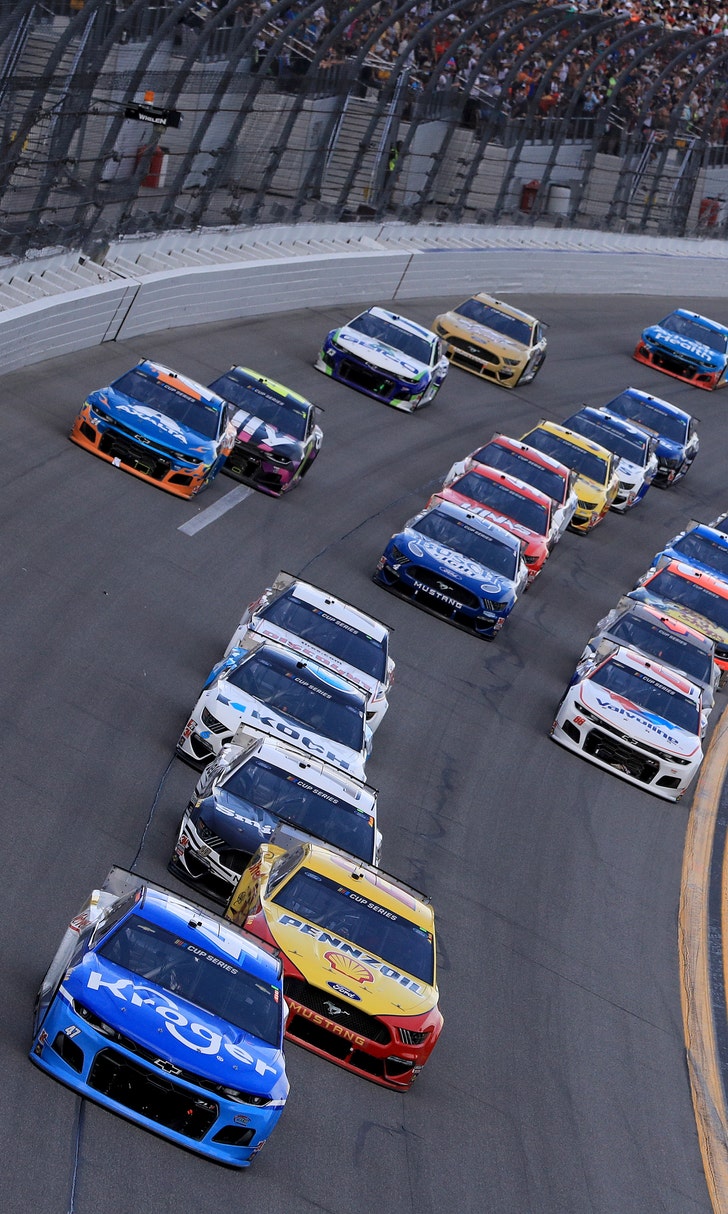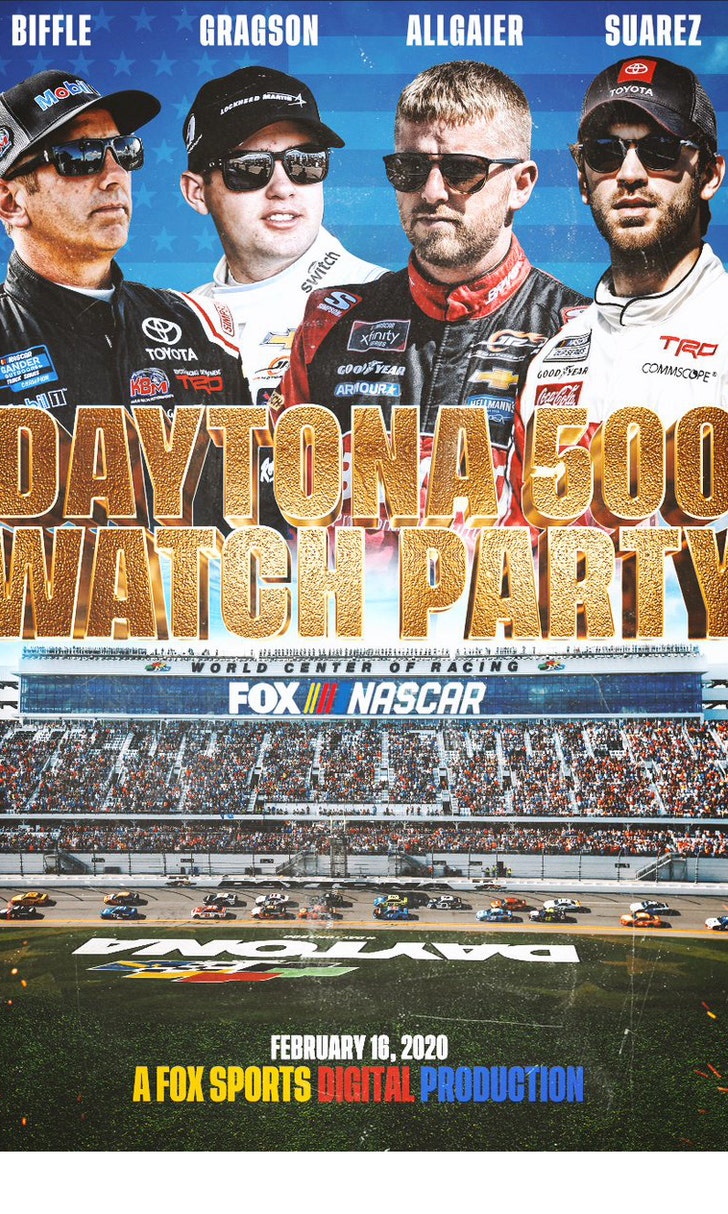 The Daytona 500 Watch Party!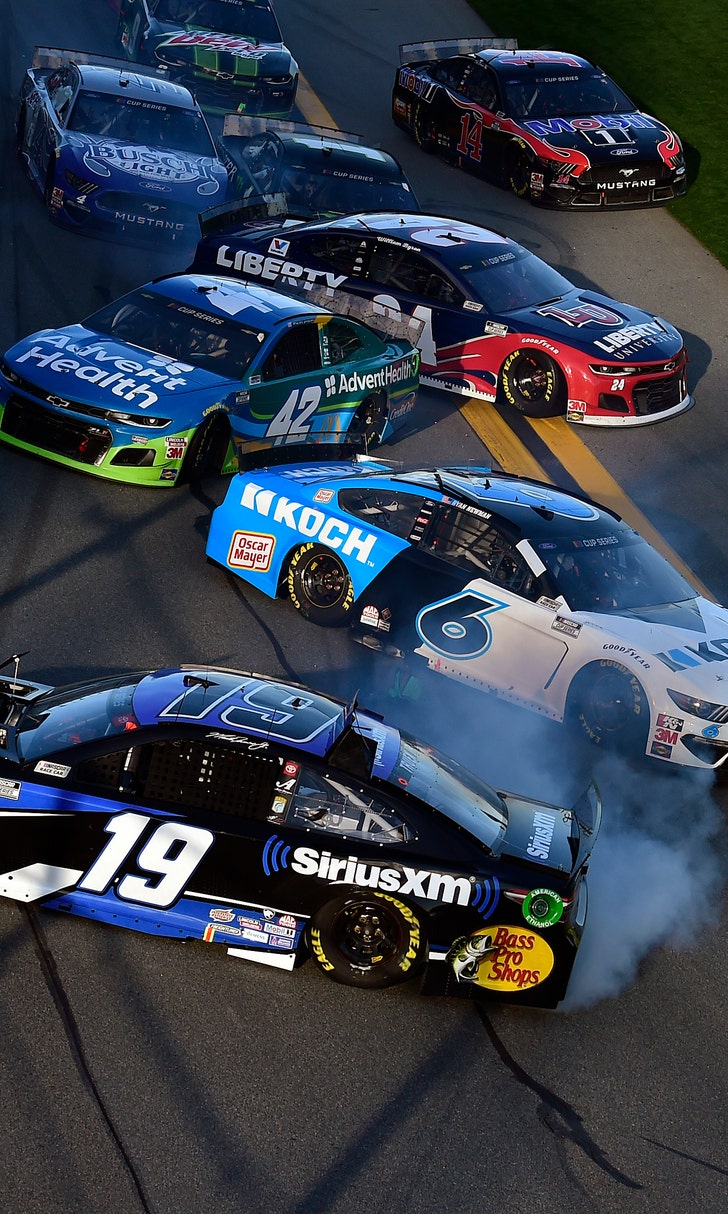 The Numbers Game At Daytona