NASCAR Cup Series
NASCAR Cup Series
Edwards loses points; Keselowski on probation
Published
Jul. 21, 2010 1:00 a.m. ET

NASCAR officials penalized Carl Edwards and his Roush Fenway Racing team Wednesday, taking points for aggressive driving for the first time since announcing a more hands-off policy at the start of this season.
Edwards was penalized following an incident in which he spun the car of Brad Keselowski, who had tagged his car earlier on the lap, on the final lap of the NASCAR Nationwide Series race Saturday at Gateway International Raceway. Keselowski's car then careened into the retaining wall and other competitors.
Edwards was penalized with the loss of 60 Nationwide Series points, fined $25,000 and placed on probation until Dec. 31. His No. 60 team also lost 60 championship owners points.
Keselowski has been placed on NASCAR probation until Dec. 31 as well.
Edwards won the race. He will remain second to Keselowski in the Nationwide standings, but now trails by 228 points.
NASCAR's director of competition Robin Pemberton said Keselowski and Edwards took things a little too far even though Edwards maintained afterward he was not at fault. NASCAR disagreed.
''We felt like at that time they had stepped over the line of what we would consider to be good, aggressive, healthy hard racing,'' Pemberton said.
The incident was the latest in a series between the pair. Edwards also made contact and caused Keselowski to crash in the Sprint Cup race at Atlanta Motor Speedway earlier this season. NASCAR placed Edwards on probation and encouraged both drivers to settle down. Things stayed quiet for the most part until Saturday when Edwards admitted that he intentionally hit Keselowski.
''Carl and Brad have done a good job of it, (but we) needed to put them on notice,'' Pemberton said.
Roush Fenway Racing president Geoff Smith said the team will evaluate the penalties before deciding whether to file an appeal.
''We look forward to watching Carl and Brad as they continue to compete on a weekly basis for the championship in the Nationwide Series,'' Smith said.
The 26-year-old Keselowski, who has irritated some of his more experienced competitors with his all-out driving style, called the incident ''unfortunate.''
''There was unnecessary damage done to a lot of race cars as a result of the incident, including one of our best cars,'' he said. ''We support NASCAR's decision and we look forward to putting this behind us.''
The Associated Press contributed to this report.
---
---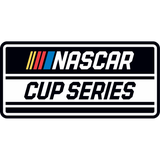 Get more from NASCAR Cup Series
Follow your favorites to get information about games, news and more
---