Edwards focused with crew chief out
BY foxsports • July 28, 2012
For Carl Edwards, it's crunch time.
With seven races to determine the NASCAR Chase to the Sprint Cup field, Edwards will face the competition for Sunday's Brickyard 400 with new crew chief Chad Norris calling the shots.
Gone is veteran Cup crew chief Bob Osborne, who coached the No. 99 team for 251 of Edwards' 284 starts. Although Edwards was "really surprised" when Osborne described his medical condition (which he has not made public), the driver acknowledged his long-time crew chief "is a very tough man . . . a very dedicated individual" and it would be difficult for anyone to perform at this level given the situation.
On the flip side, Edwards admits his team "obviously hasn't been as good as we should be compared to our teammates."
That's an understatement. Matt Kenseth, who won his second Daytona 500 this year, currently leads the point standings. Greg Biffle was victorious at Texas and led the points for 11 weeks this season before Kenseth took over.
Edwards has been 11th in the point standings for the past six races. He's posted just two top-five finishes and led laps in only two of the first 19 races. He is currently 46 points behind 10th-place Brad Keselowski — and a position in the Chase. But it's been 52 starts for Edwards without a win. Throw in the wild card – which rewards drivers for victories – and Edwards will have to leap frog over Joey Logano, Ryan Newman and Kyle Busch to earn a transfer position in the Chase if he can't rack up enough points. With two wins, Kasey Kahne leads the wild-card standings and unless Edwards can battle his way into the top 10, even one win wouldn't be enough to wiggle his way past the No. 5 Chevrolet.
Still, Edwards remains optimistic. On Saturday, he posted the second fastest time in time trials with a lap of 181.984 mph. And Edwards is adamant, "Anyone who counts us out is foolish."
On paper, it would be difficult to dispute that fact. Edwards has been a Chase contender in six of his seven full-time seasons in the series. Last year, Edwards appeared to be destined for his first Cup championship – until Tony Stewart caught fire in the Chase and won five of the 10 races. He continues to dispute the notion that losing knocked the wind from his sails, but given the strength of his teammate it's clear his team's performance has nothing to do with the caliber of equipment.
After just two practice sessions with Norris, Edwards doesn't know what to expect from his new relationship except "the structure seems a little different." He encouraged the media to listen in on the radio this weekend and eavesdrop on his developing rapport with Norris. Although the new crew chief has extensive background in racing — particularly with Roush's research and development department and as a crew chief in NASCAR's feeder series — Norris' lack of a formal education and experience at the Cup level likely will make him more reliant on his three team engineers, including Scott Graves.
By comparison, Norris might not overthink certain situations. He may be willing to take risks where Osborne relied on the numbers to arrive at decisions. But Osborne elected not to attend this weekend's race.
"Chad is in a different position," Edwards said. "He is going to stand up there and be a guy that by definition he is not an engineer. He is not a guy that is worried about things maybe that Bob was worried about. He is going to do what he thinks is best based on his strengths and rely on these other guys.
"It could be a chance to take more risks and do more things but I just don't know. I haven't been through a race with him yet. If anything I am curious about Sunday and how it is going to go. You might want to tune into our radio. Who knows what we will be doing. We might be yelling and misunderstanding. I think it will go well, but I am anxious to see."
After watching the first 20 minutes of the news conference from afar, Clint Bowyer chides his Midwestern rival:
"Hey Carl, how many different ways can you explain why you fired somebody?"
Edwards clears his throat, hesitates and replies, "I don't know what to say to you right now."
For the image-conscious Edwards, he quickly spins the conversation, "Did I ever tell you guys about the first time I met Clint Bowyer? I smoked him in Moberly, Missouri. . . ."
It's a good thing Edwards still has a sense of humor. He might need one if Norris can't turn around this team in time to qualify for the Chase.
Note: Carl Edwards will make his first Nationwide Series start of the season at Watkins Glen next month. His Cup team engineer Scott Graves will serve as crew chief. Roush Fenway Racing also will run a second car at Circuit Jacques Villeneuve on Aug. 18 with Billy Johnson. The 25-year-old Grand Am racer has two starts for RFR at Watkins Glen and Elkhart Lake.
GROWING PAINS
Dale Earnhardt Jr. has "high expectations" for Sunday's Brickyard 400.
In 12 starts, Junior has posted just two top-10 finishes with a career-high sixth-place showing. He's led 61 of a possible 1,921 laps raced on the 2.5-mile oval.
"I struggle here because it is one groove, and following people around the race track and not being able to get to their bumper because of the aero push; I don't have a lot of patience for that," Earnhardt said. "I like racetracks where I can change my line. You don't have but really one choice to run through the corner here. You don't have a top groove. You can't really take a bigger arc in the corner, or change how you exit. You kind of have just one choice.
"Everybody has that same limitation, and you sort of snake around the racetrack with the challenge of the aero push and everything, it is really difficult to get two people ... when you are talking about running in the top five, everybody is really running the same times."
No, the Indianapolis Motor Speedway has not been kind to Junior over the years, but the strength of the No. 88 team right now has renewed his confidence at every track on the Sprint Cup tour.
Still, as laid back as Junior appears, who would ever guess that he has an impatient streak?
"I'm just not a patient driver, so I get a little frustrated and end up over-driving my car, and I just can't," Earnhardt said. "When I get to racetracks where I get stuck behind somebody because it's tight, I can move around, and do things that get creative, and do things that might help me, might now.
"But, in my mind, I feel like I've got more freedom. That is not a knock on the track. I think it's just that some drivers are really, really smooth. Really patient. I'm a bit more brash in how I drive the car."
Despite his impatience, Earnhardt has a secret weapon: crew chief Steve Letarte. During Happy Hour, Junior was having difficulty dialing in his car. At one point, he described the car as "disastrous." While the team made changes and swapped off between new tires and scuffs, Earnhardt noticed other drivers were picking up time on "stickers." That set him off.
"T.J. (Majors – his spotter) was saying the laps I was running were pretty good," Earnhardt. "I was snapping back that I didn't think they were good at all. I was getting frustrated. Probably five years ago, I would have destroyed the morale of the whole group. I would have changed the mood in the entire garage with that kind of attitude, and I would have just continued to get frustrated and sabotage the whole practice session.
"But with Steve, I just kind of wait. I wait on him to evaluate the situation. Then we put on stickers and we went out and ran what I thought we should be running. I was getting upset, in the past, I think for the wrong reasons. He has definitely brought more structure and has got me a lot more focused. Especially during the practices. That is when you have got to make hay is during practice."
Earnhardt will need to rely on patience Sunday. He starts 20th.
NUMBERS GAME
1 Pole for Denny Hamlin at the Brickyard. He posted the top lap of 182.763mph.
2 Hendrick cars and two Roush cars will start among the top 10.
3 Joe Gibbs Racing Toyotas will start seventh or better Sunday.
SAY WHAT?
How did two-time Brickyard 400 winner Tony Stewart describe his 28th-place qualifying effort?
"Terrible," Stewart said. "I should have been on the gas on the exit and try and knock the fence down. Instead of being on the gas late exit I'm off the gas and that doesn't work here."
---
---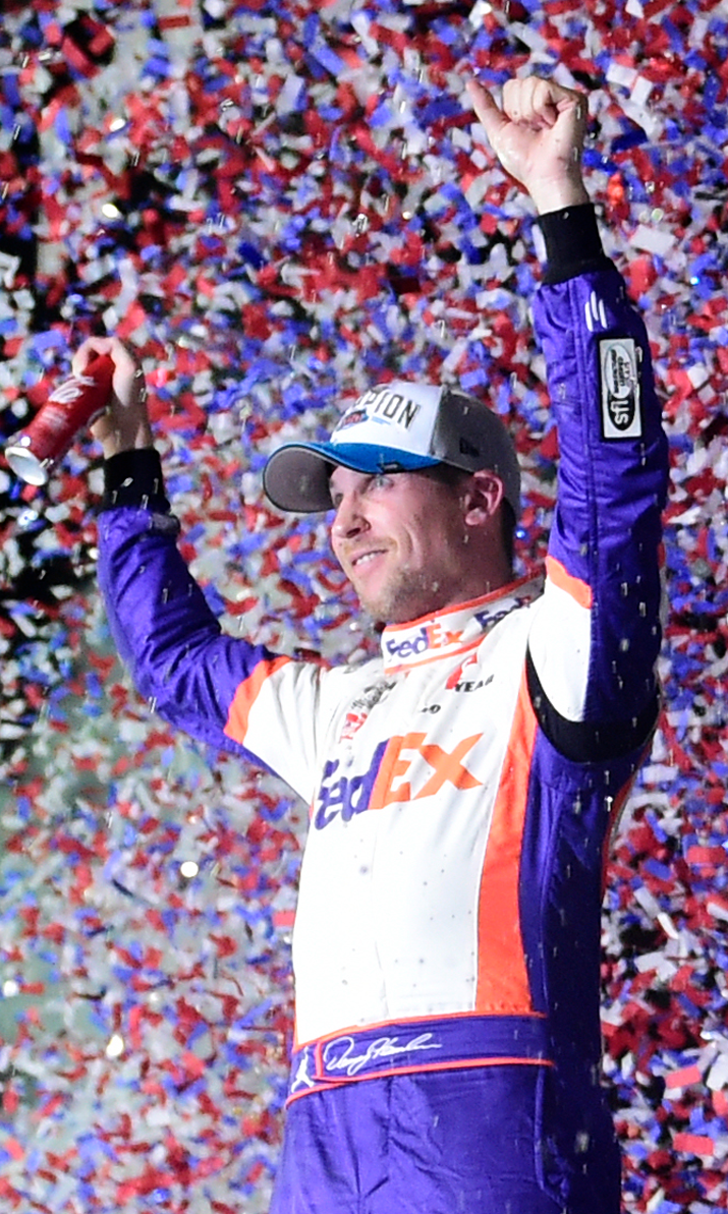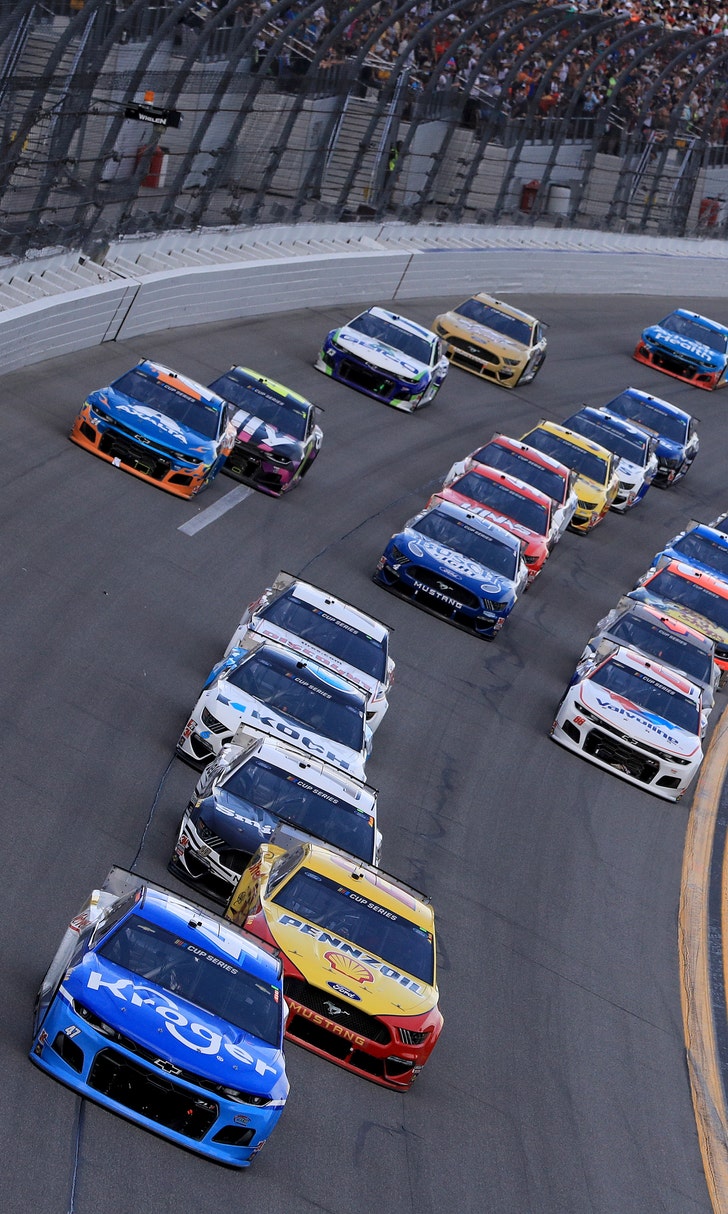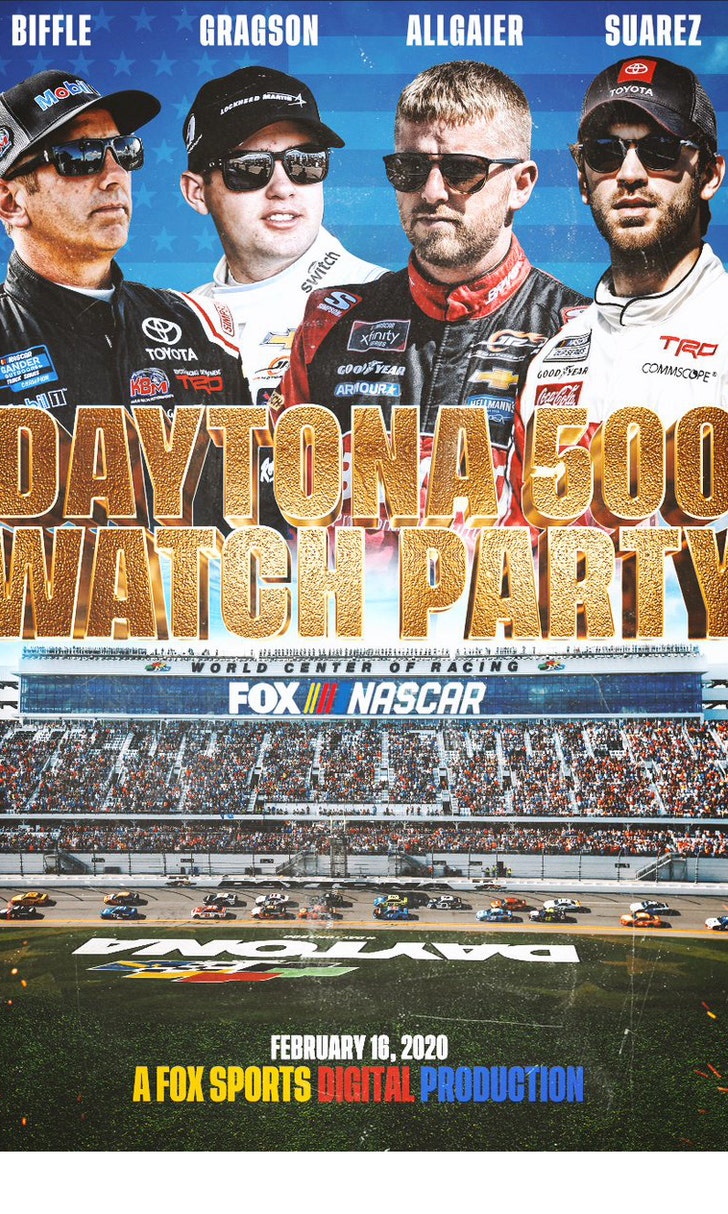 The Daytona 500 Watch Party!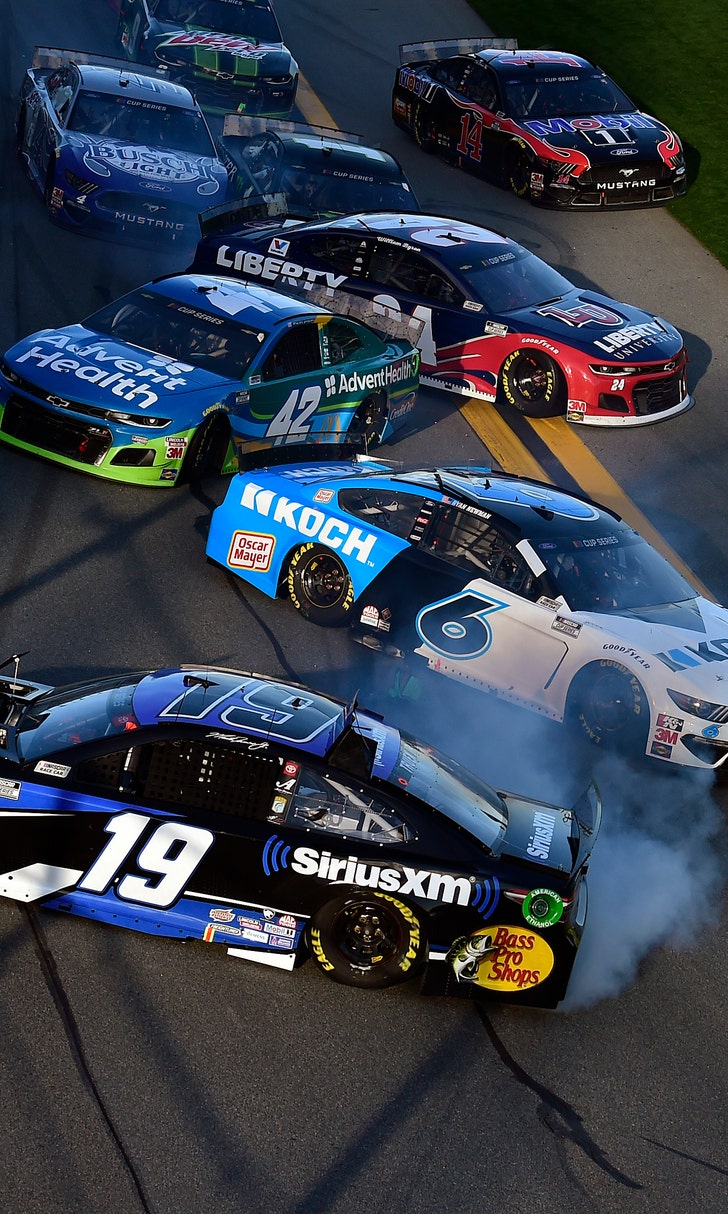 The Numbers Game At Daytona