NASCAR Cup Series
NASCAR Cup Series
Earnhardt Jr. eyes Chase comeback
Published
Sep. 27, 2013 1:00 a.m. ET

Dale Earnhardt Jr. has never enjoyed racing on concrete.
That might change after winning his first pole at Dover International Speedway on Friday. Earnhardt topped the speed chart with a record-setting lap of 161.849 mph at the Monster Mile. It's his second pole (Kentucky Speedway) of the season and the 13th of his career.
Earnhardt said the car "handled well" and gave him more than he expected. But he was in the same position last weekend at New Hampshire when he was fastest after Happy Hour on Saturday.
"With this track being concrete, you have a lot of data, but you gotta make a lot of gut decisions, but you don't have a lot of reliable gut decisions to go off of," Earnhardt said after executing his lap. "When the car is good, you can make a few mistakes — you can miss a few marks and still be good.
"Every week the car is different from day to day. We had one of the best cars Saturday and on Sunday we were just a fifth-place car. Every day is going to be different."
Earnhardt led the point standings earlier this season. However, he dropped to 11th following an engine failure in the first race of the Chase at Chicagoland Speedway. Still in 11th, he trails leader Matt Kenseth by 62 points.
When Earnhardt rolls off the grid on Sunday, it will be the No. 20 Toyota of Kenseth's lining up alongside him. Although Kenseth is his buddy, Earnhardt is not giving up on the notion that the No. 88 team can "regain our ground and get back into this thing if we can."
"Those guys are going to be hard to beat," Earnhardt said. "You're going to have to run real, real well. We feel like we're a good team. We're going to keep working hard. We've shown them we've got good speed. Just from last week and even today, we've shown them we can compete. We're working hard, what else can we do?
"Even though we had our failure at Chicago, we can still mathematically have a good run and get a shot at it. The way I think about it, we've already used our mulligan and that's unfortunate. A couple of other guys got one in their pockets still."
Earnhardt feels the track's concrete has "been consistent" over the last few years, a departure from when the surface was less than smooth. Junior said the bounce of the car — a feel similar to continually riding over railroad tracks — is difficult to "work that out of the car."
Recently, the team has used its track time more constructively. Although the strategy hasn't changed, he says the set-ups on his No. 88 Chevy are "more traditional" than usual and the team's preparation leading into the race has been spot on.
With the exception of his qualifying effort at New Hampshire, Earnhardt acknowledges the last two weeks have "been a real joy." His crew chief, Steve Letarte, says the cars have had good speed — but the track could change dramatically before Sunday.
"We need to stay ahead of it," Letarte said. "If we can stay ahead of it, we can have a good run. It's good to have a fast car. It makes a lot of stuff easier. I'll always take a fast car. I don't care if the driver is happy. He's always happy. I've never seen an unhappy driver in a fast car."
Earnhardt agrees. He knows when a car is fast, "the driver is not talking or complaining."
"I know that even the guy leading the race has got something he would like to fix on his car," Earnhardt said. "Or something about the car it could do better. Yeah, when you run well you definitely are a happier guy.
"I thought we had a good car last week. I don't know. We just didn't get the job done in qualifying and I was so disappointed. When you've got the car and you know the potential and you go out there and realize it like we did today it makes it a lot easier."
JUST LOOKING FOR A WIN
Defending Sprint Cup champion Brad Keselowski qualified sixth for Sunday's AAA 400 at Dover International Speedway with a lap of 161.609 mph.
With any shot of repeating the title long since passed, Keselowski's concentration now turns to returning the No. 2 Miller Lite car to Victory Lane. This weekend marks a full year since the Champ won a Sprint Cup race.
"I look at it as it's been every week that I haven't won," Keselowski said. "That's how I think of it. You've got to move forward as fast as you can in this sport because if you're not moving forward this sport will move without you. Looking back at where we were at last year is something I'm certainly very proud of, but I'm obviously looking forward at what we can do to win now."
Qualifying hasn't really been a problem for Keselowski, who won poles at Las Vegas and Loudon (July) earlier this season and started in the top five in two of the previous three races.
"You start the whole year off and Goal 1 is to make the Chase. Goal 2 is to win races, but Goal 1 is to always make the Chase for a team. I want to do that by winning races and we've been stupid-fast this year in a lot of different races and haven't put it all together, so that's why we're not in it. Obviously, we have a very fast car here. I expect to be really strong in the race, but, at the end of the day, you've got to put together a race. That's what counts."
SOCIALIZING
From his other driver's seat while hunting, Clint Bowyer tweeted this from Wyoming:
NUMBERS GAME
6: Drivers broke the original track record of 161.522 mph set by Jeremy Mayfield in June 2004.
16: Top-10 starts at the Monster Mile for Ryan Newman, who qualified third with a lap of 161.740 mph.
4: Races Matt Kenseth has started on the front row this season.
SAY WHAT?
Ryan Newman on his bow hunting adventure in Wyoming with Clint Bowyer this week:
"Yeah, he only went to the hospital once," Newman said. "It wasn't that big of a wound, and I didn't hit him quite where I wanted to. But nevertheless, we had a lot of fun and I want to thank Bill Jordan and everybody at Realtree for giving us the opportunity to just get away and relax.
"Obviously that takes an understanding wife and couple kids at home that got sick and had to get through all that stuff. In the end, he killed an elk and I didn't. I was close and had a questionable shot and used better judgment. I will go back when gun season comes in and I am able to fit that into my schedule."
---
---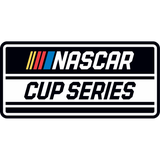 Get more from NASCAR Cup Series
Follow your favorites to get information about games, news and more
---