Drivers nix Texas boycott rumors
BY foxsports • March 6, 2012
Several IndyCar drivers dismissed any notion of boycotting Texas Motor Speedway, and said the entire issue has been blown out of proportion.
''I want to stop all this nonsense discussion about boycotting. It's absurd, it's ridiculous and we are professionals and will race there,'' Helio Castroneves said on Monday, following the first day of spring training testing at Sebring International Raceway.
Texas track president Eddie Gossage reacted angrily last week to rumors that IndyCar's drivers had discussed skipping the June 9 race at Texas over concerns with how the fence is constructed. Gossage was bothered by a report two weeks ago that indicated the drivers had discussed boycotting the race, but hadn't come to that conclusion yet.
''It's absolutely irresponsible of those drivers, and they deserve - because of the way they conduct themselves sometimes - they deserve where they stand now in the food chain of motorsports,'' Gossage told racing website Racin' Today in quotes that surfaced Friday.
That led IndyCar CEO Randy Bernard to issue a statement Saturday, insisting the series will be in Texas as planned in June.
Justin Wilson, who serves along with Dario Franchitti and Tony Kanaan as a driver representative for the series, said Monday a boycott was never even discussed. He said Texas was discussed briefly during a Feb. 13 driver meeting in Indianapolis, but the issues covered centered on both pack racing and the fencing at Texas.
Safety has been the dominant topic in IndyCar since two-time Indianapolis 500 winner Dan Wheldon was killed in the October season finale at Las Vegas Motor Speedway. Wheldon was killed when his car sailed into the fence in a 15-car accident, and his head hit a post in the fence.
The accident was a perfect storm of conditions, and a report on Wheldon's death found that the pack racing on a high-banked oval were two contributing factors.
Texas, which has hosted IndyCar for 15 consecutive seasons and is one of the biggest events on the schedule, is a high-banked oval, and its fence is constructed in similar fashion to the one at Las Vegas.
''All the drivers got together, and (Kanaan) explained the situation to them as to what could happen, as far as going back there to Texas and pack racing could happen,'' Wilson said Monday. ''And he said missing that race is not an option. And not one person disagreed. We all 100 percent, all agreed, we have to go and do that race, and that's what I've always said.''
Gossage remained disappointed Monday that the issue ever came up. He was track president in 2001 when drivers from the CART Series walked out of the event over concerns with the high speeds.
''We strongly resent the introduction or inference that there could be a boycott in light of what happened here in 2001,'' he said. ''We have every right to be more sensitive to that than any other track in America because we had drivers - drivers who currently race in IndyCar - walk out of here.''
Gossage also maintains that his fencing - the order of construction, from inside the track, is cables, poles, mesh - is constructed properly, and engineers from Speedway Motorsports Inc. don't recommend any other design. IndyCar's drivers have asked to see the reports backing that up, and Gossage responded that any of them are welcome to call him at any time to discuss any issues they have with his track.
''If there was a better technology, we would do it,'' Gossage said. ''Or, if there was something that should be done but we couldn't economically afford it and make running IndyCar work with the numbers, then we just wouldn't run IndyCar here. But right now, what we have, our engineers tell us is the best, and I have yet to meet a driver who is also a structural engineer.''
Regardless of the fence, the pack racing must still be addressed, and the drivers do seem united in their desire to have IndyCar find a formula that separates the field on ovals.
''It's very simple with me - I don't think we should be stuck together pack racing,'' said Ryan Hunter-Reay, who had the fastest time in Monday's second practice.
''Other than that, we need to be oval racing, this is IndyCar and it's made up of ovals, it's street circuits and road courses. That's what makes an IndyCar champion. For me, what we did at Vegas, the product was wrong. We don't all need to be stuck on each other because then one person makes a human error and the domino effect starts. And we had the perfect storm at Vegas.''
Wilson agreed on pack racing, but said IndyCar's current drivers are working on all aspects of safety improvement.
''We have to push the changes to make improvements, but at the end of the day, we're all racers and all we want to do is go race,'' Wilson said. ''But we are also trying to make improvements for the sport in general in the long-term. If there's something that can be done fencing-wise, a bit like the SAFER barrier, maybe in five-to-10 years time, when most of our careers are finished, in 10 years time, it will be a very different grid, but if we can make it safer for them, then we've done a good thing.
''It's not that we are saying what (Texas) has is bad, but we've got to keep looking to the future.''
Hunter-Reay said the focus needs to be on breaking up the pack racing and not on the fence.
''Dan's crash, the result was going to happen with it if it was a blue fence or a red fence,'' Hunter-Reay said. ''We'll get into sorting the oval stuff out. I have no doubt we'll get it sorted out and it will be a good race, we'll get it so we aren't all on top of each other. The drivers just want it to where we are pedaling the car, we are lifting in the corner. It's tough to drive and you can't just sit under somebody's gearbox.''
---
---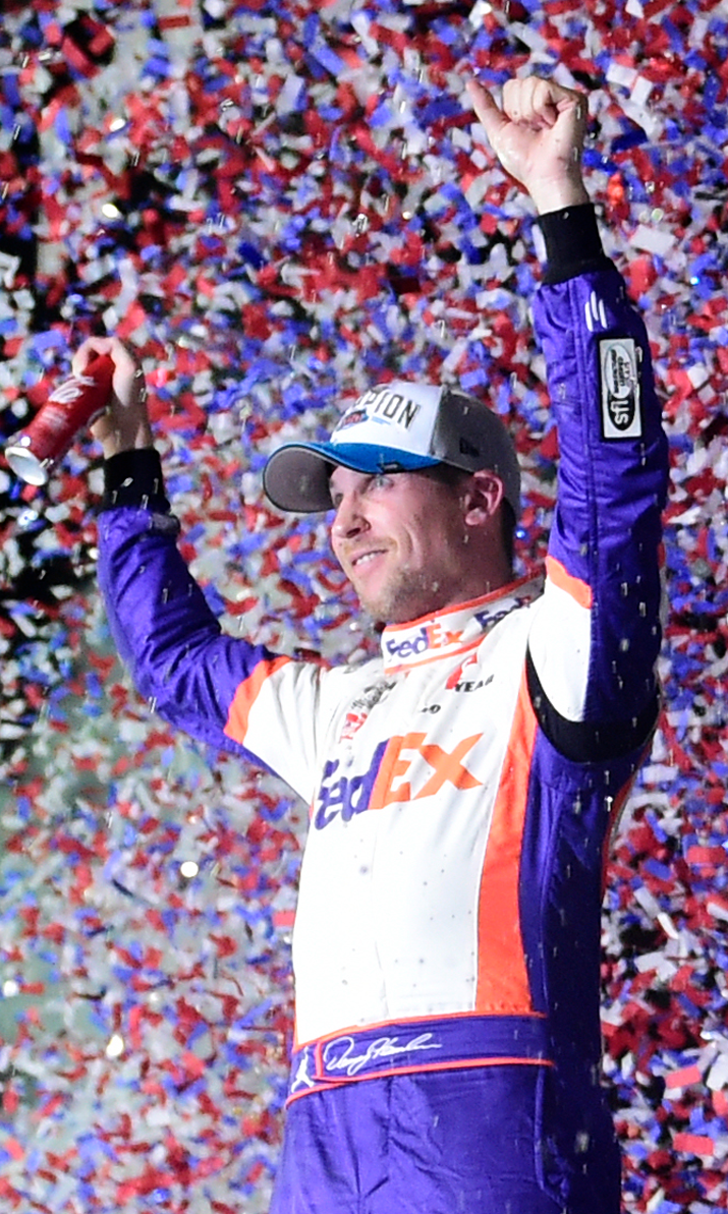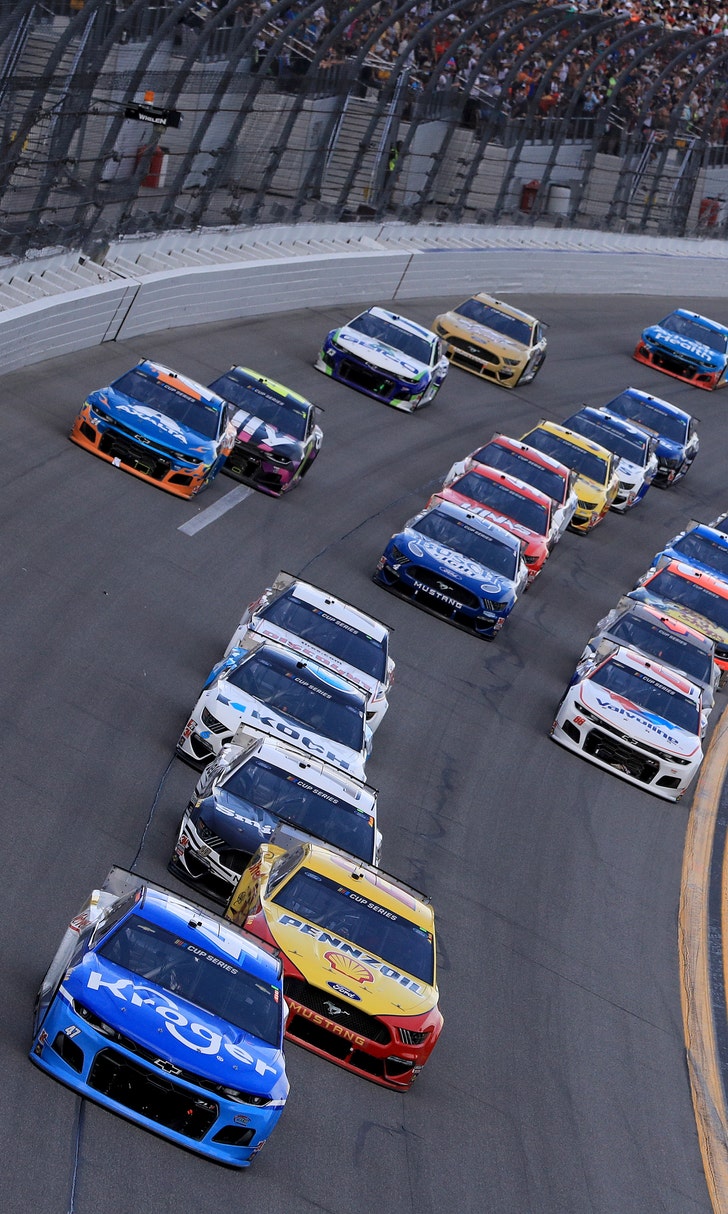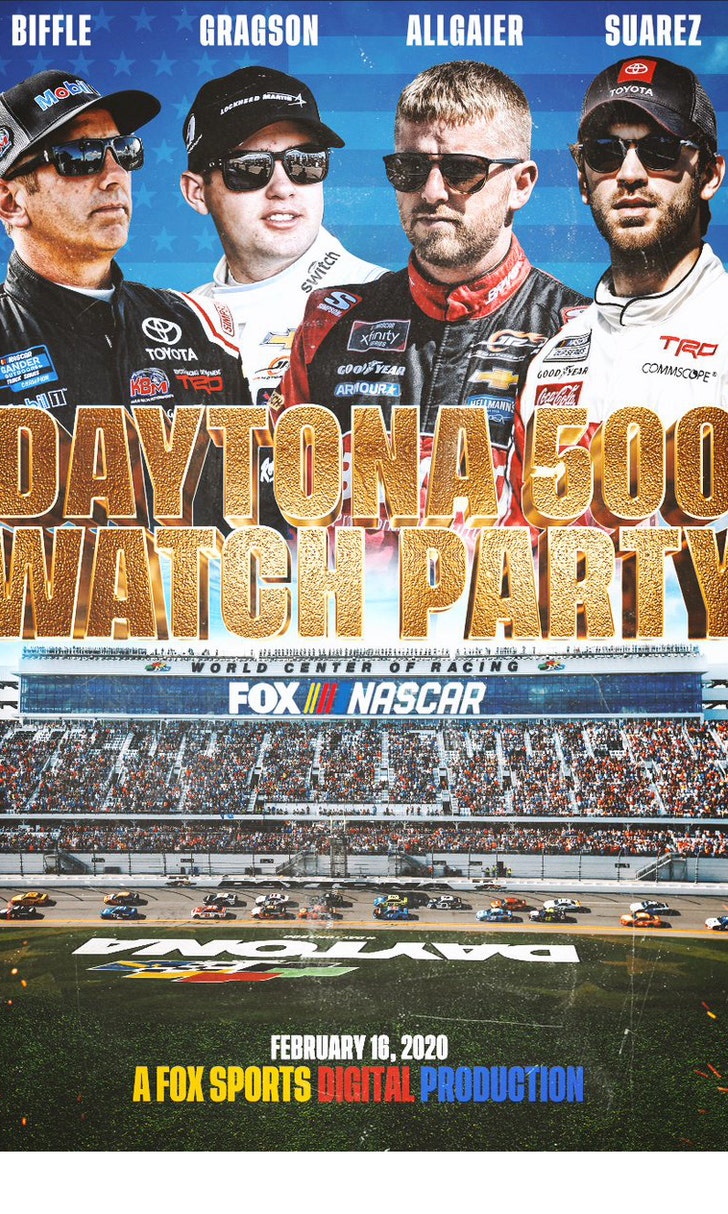 The Daytona 500 Watch Party!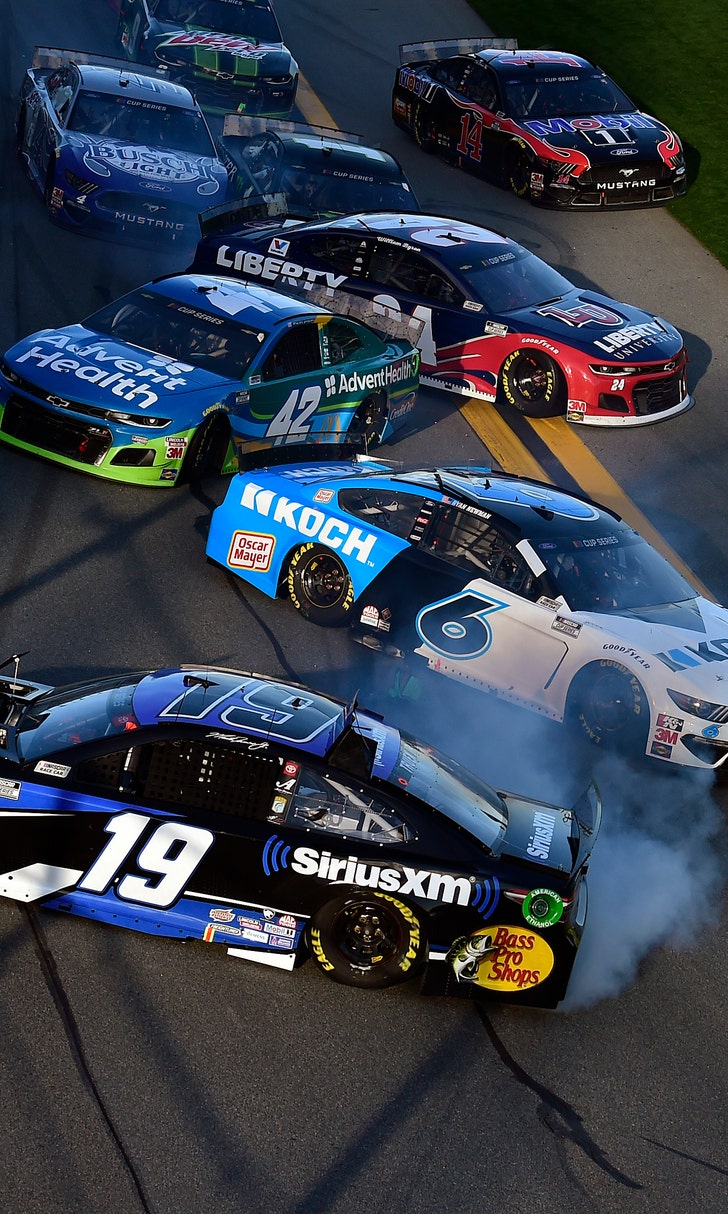 The Numbers Game At Daytona