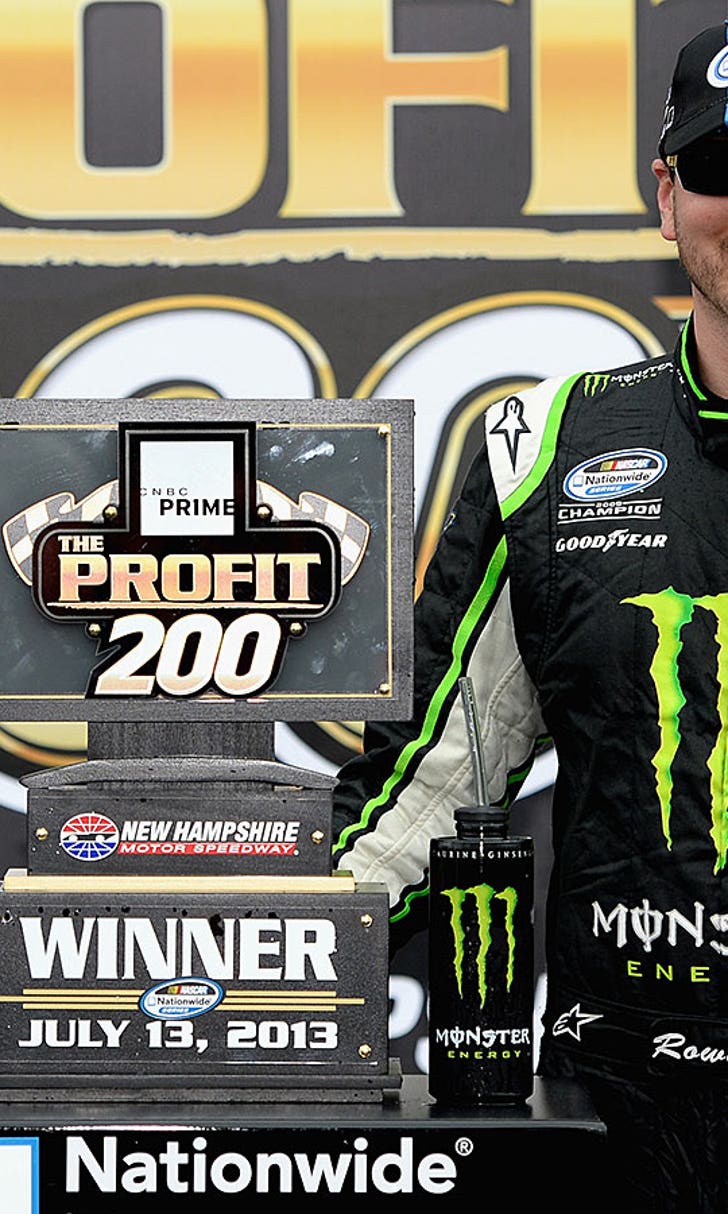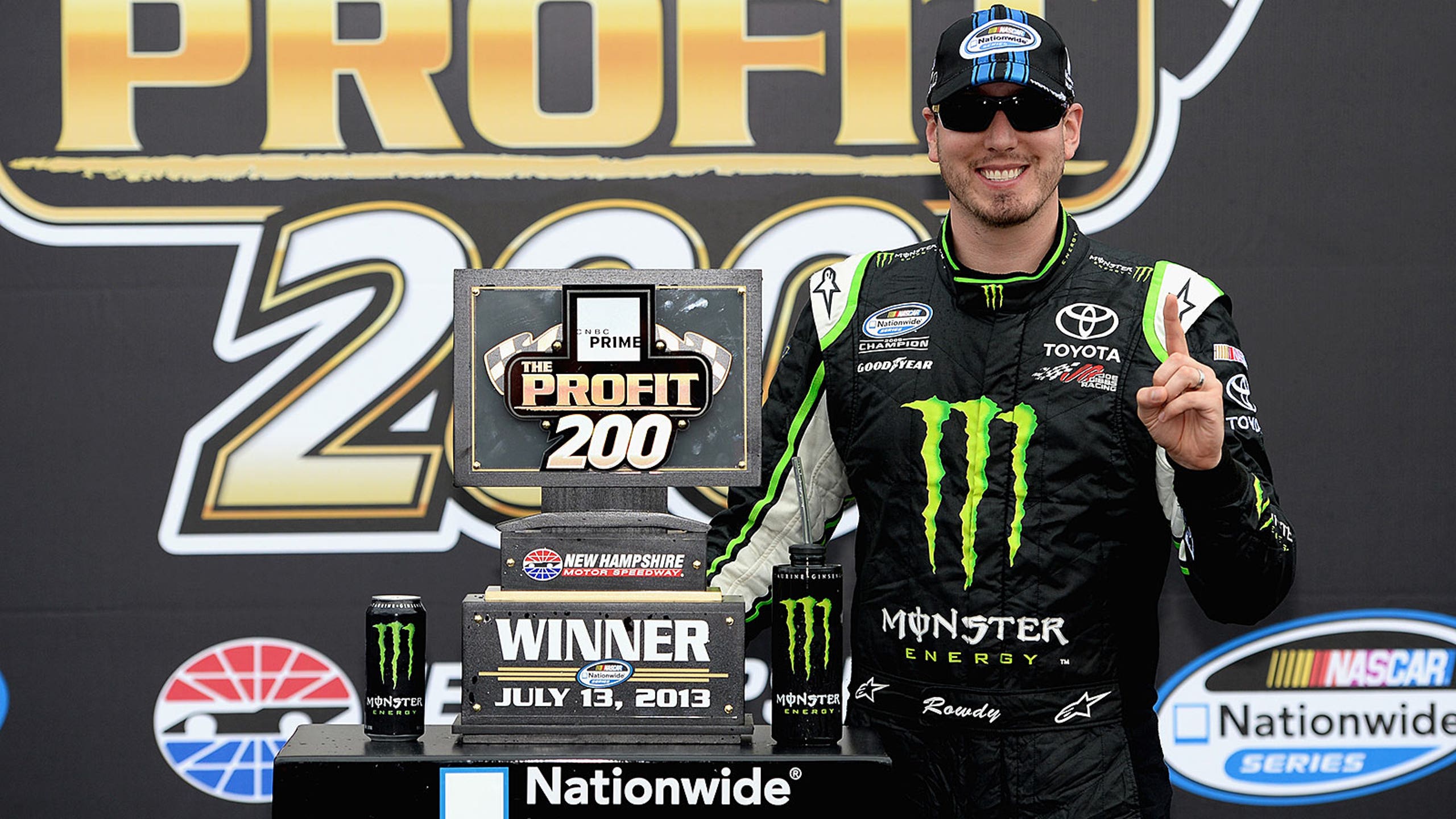 Do Nationwide regulars want Cup drivers' participation limited?
BY foxsports • February 28, 2014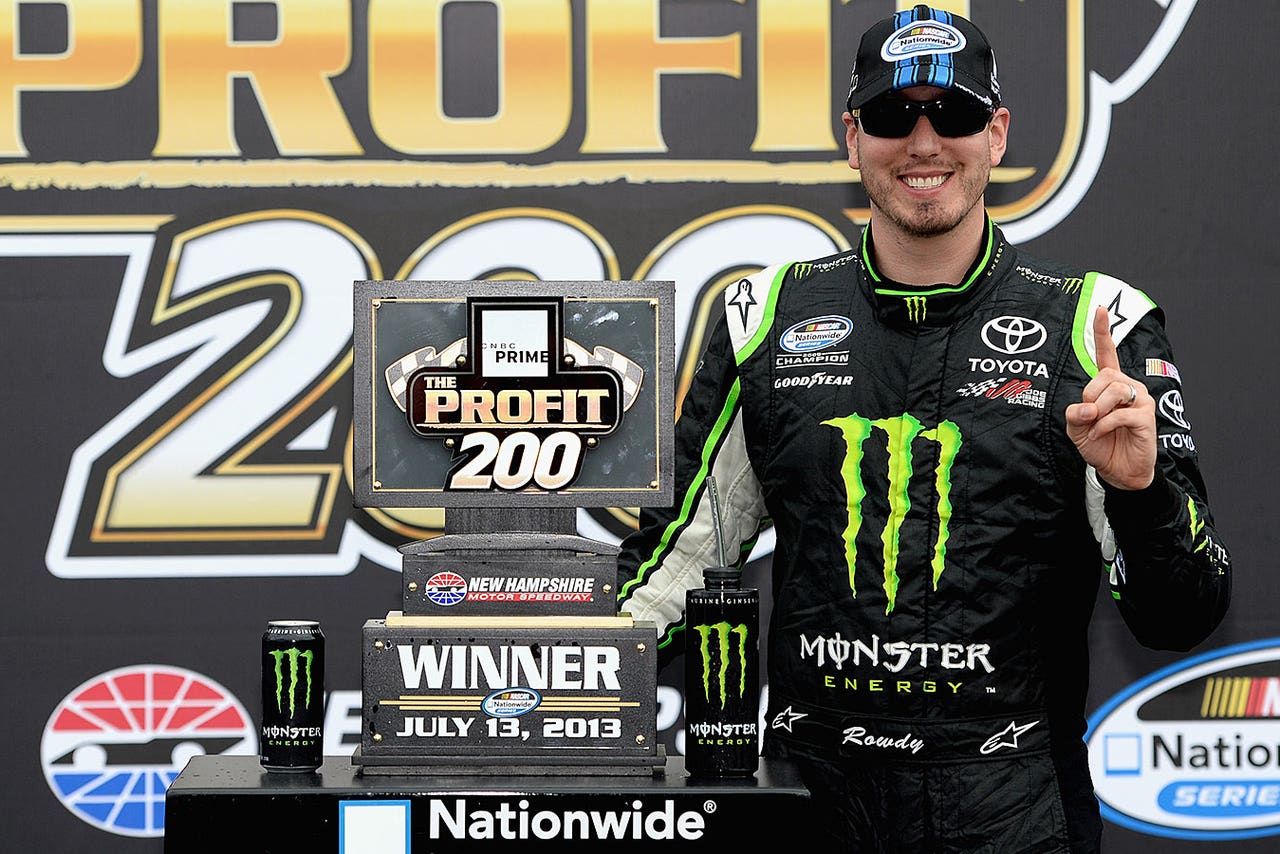 When Regan Smith crossed the finish line first to win last Saturday's NASCAR Nationwide Series race at Daytona, he became only the second non-Sprint Cup Series regular to win the season-opener since Randy LaJoie in 2001.
The February Daytona Nationwide Series race has been dominated by guys such as Tony Stewart and Dale Earnhardt Jr. for more than a decade. 
In 2012, James Buescher broke the Cup drivers' dominance in the Nationwide opener, but was a fulltime driver in the Camping World Truck Series that season, and went on to win the truck title.
The lack of Nationwide Series regulars in the win column is not exclusive to Daytona, however.
Last season, only one of the 33 races on the Nationwide Series schedule were won by a driver without any Sprint Cup Series experience -- Ryan Blaney at Kentucky Speedway.
Watching the Sprint Cup regulars win both Camping World Truck and Nationwide Series races before competing on Sunday has fired up a good amount of fans.
Following Kyle Busch's dramatic win in the Camping World Truck Series season-opener one week ago, NASCAR heard the fans loud and clear.
"We're definitely aware of the fan messaging we get," Steve O'Donnell, NASCAR's senior vice president of racing operations, told the Associated Press.
According to the AP, NASCAR is looking into limiting Sprint Cup drivers' double duty, and has already discussed potential changes to the current rules.  
One of the most hot-button issues in the sport, there are proponents on both sides of the issue.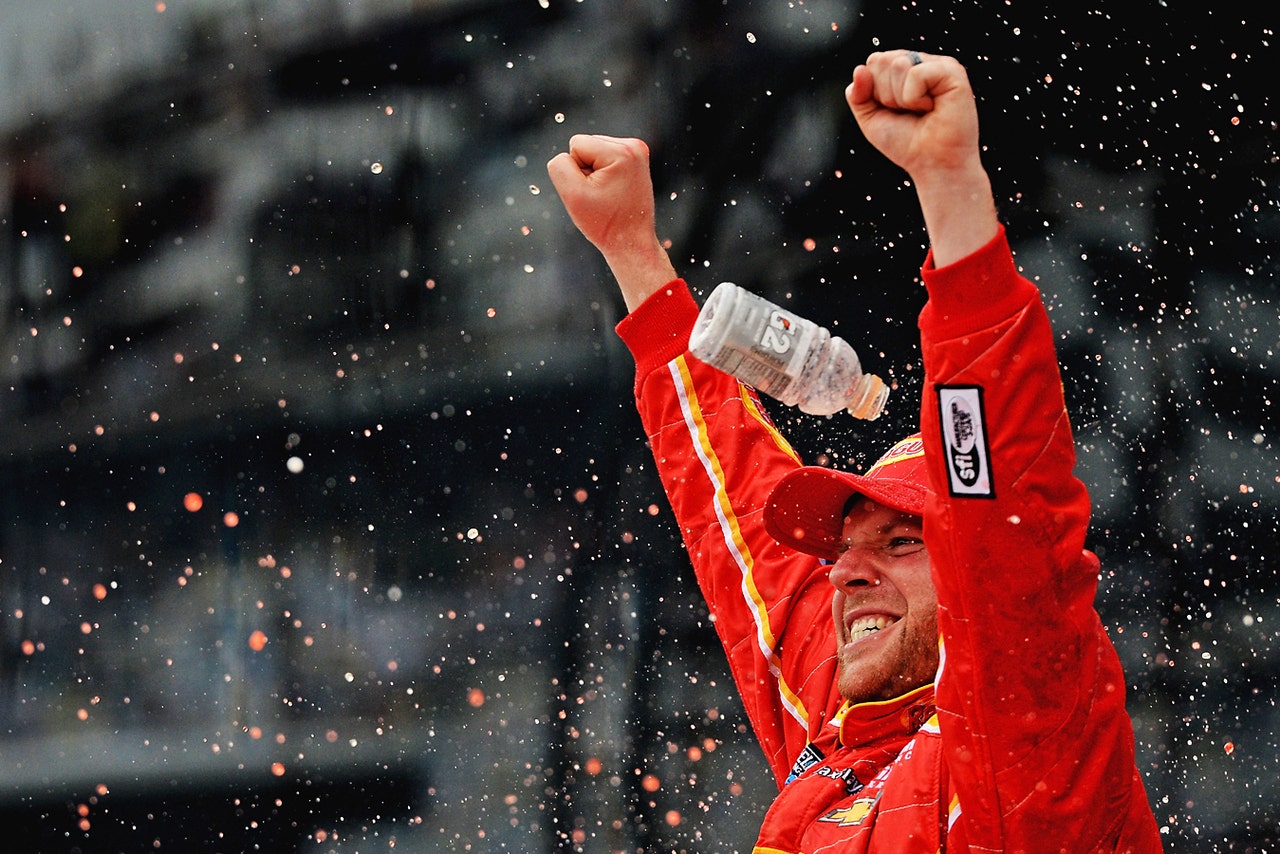 Regan Smith won the 2014 Nationwide Series opener at Daytona.

Would putting a restriction on how many races the Sprint Cup Series regulars run in the Nationwide and Truck Series be beneficial for everyone?
While most fans may believe that to be the case, some inside the sport beg to differ.
"When you read off that (Daytona Nationwide) stat, you think, 'Wow, a Cup series driver has won it every year since 2001.' That's not the case," said Buescher.
Now a fulltime driver for RAB Racing in the Nationwide Series, Buescher believes limiting the involvement of the Cup drivers "could potentially be a good thing," but isn't sold on the idea.
"The Cup drivers are an important part of the Nationwide Series," he said. "For us, as drivers in the series, we learn a lot racing against those guys. They're hard to beat, obviously.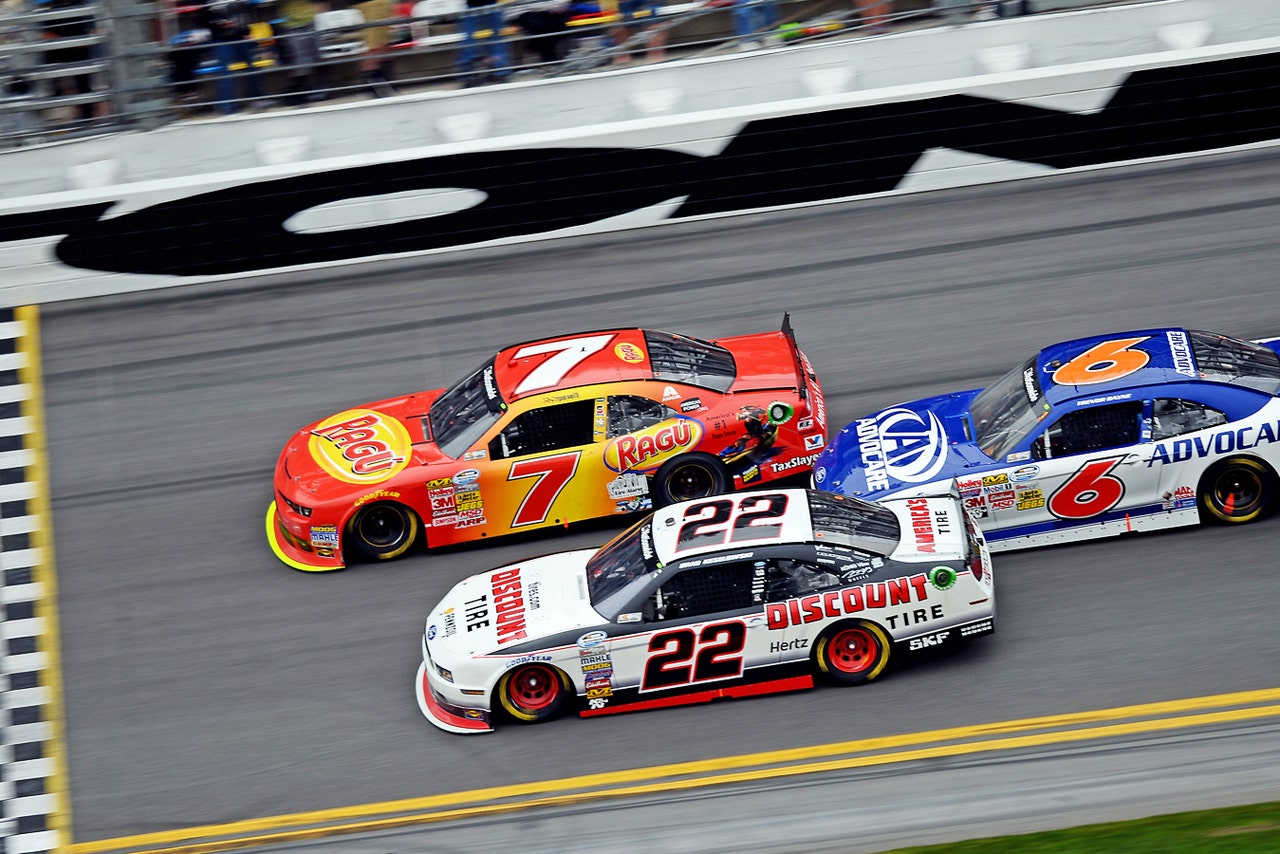 Regan Smith (7) beats Brad Keselowski (22) to the finish line ahead of Trevor Bayne (6) last weekend at Daytona International Speedway.

"If we want to step up to the Cup level, we need to be prepared. Racing against them on Saturdays is probably the best way to prepare yourself to be ready to out-run them on Sundays."
"I want to beat them all," he said. "I'm of the mindset that it doesn't matter who it is. If you're out there racing against them, you have to go out and beat them. There's no consolation (for finishing second)."
NASCAR requires drivers to pick one series to earn championship points, meaning Sprint Cup drivers do not earn points in either the Nationwide or Truck series. That doesn't mean they can't win the trophy and the money, though.
"I guess at the end of the day you say, 'It was a good points day,' but you still finished second," Smith said. "All this talk of, 'You were the best in class today,' I don't buy it. I've never liked that. I've never thought that was good.
"As a company, JR Motorsports, we take it personal when Kyle Busch goes out and wins 10 races," he said. "That's what we work hard for and continue to strive for, is to get to that level where we can compete with them and do that week-in and week-out."
While nobody likes to lose, there are drivers in the both the Camping World Truck and Nationwide Series who are pleased with a strong points day, despite seeing a Sprint Cup regular in victory lane.
Timothy Peters missed out on his second Daytona Camping World Truck Series win last Friday, when Busch nipped him at the line on the final lap. Looking on the bright side of things, the Red Horse Racing driver called it a "phenomenal race."
"The good thing is we got second, we led laps," he said. "The only thing that matters right now is he's leading the owners points, we're leading the drivers points. (The way) a lot of people's seasons start at Daytona, that's how the outcome is."
Nationwide Series regular Brendan Gaughan was just as happy following his sixth-place run at Daytona.
"Finally came home with (a car) in one piece," he said after the race. "Can't beat starting off with a top-six. Hell, that's a top-five. That's Brad Keselowski (in third). Hell, we're fourth (in points).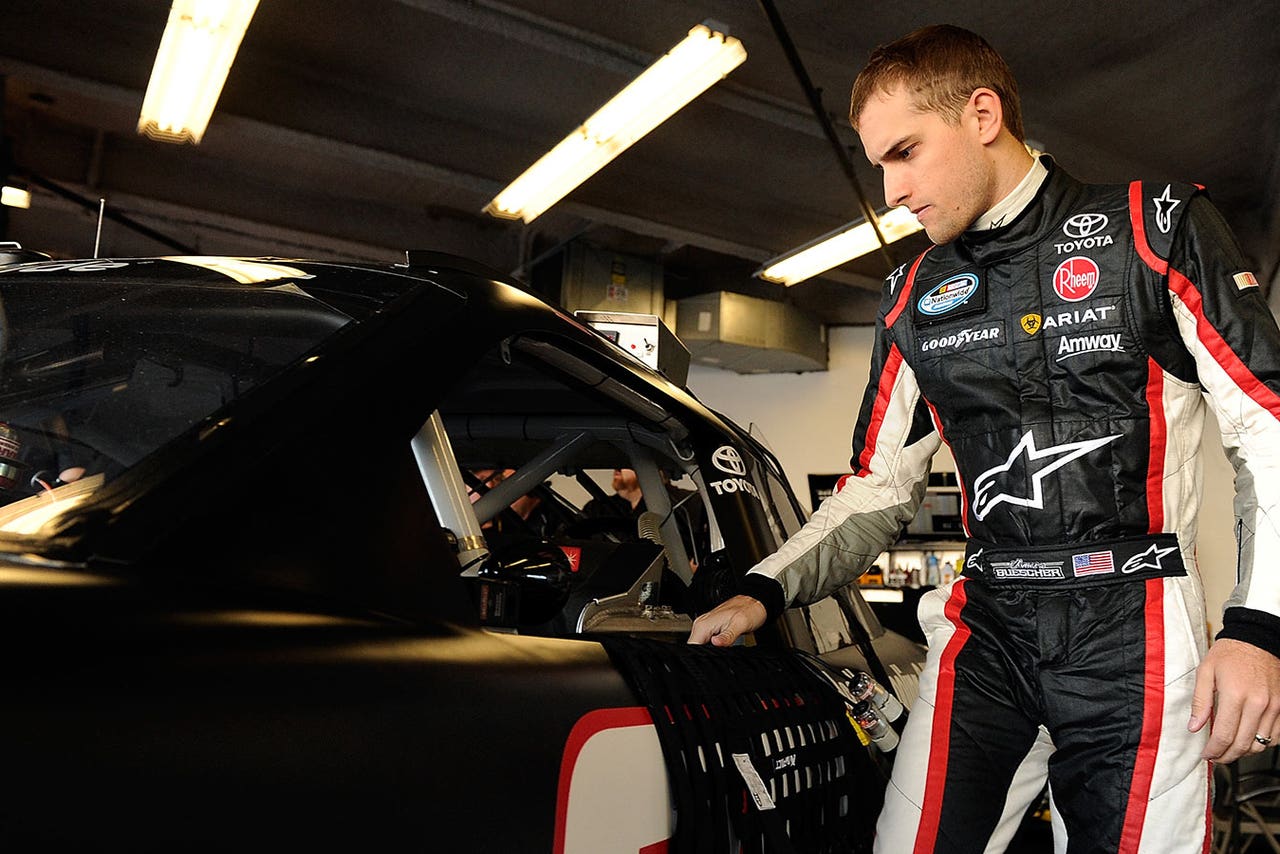 James Buescher is in his first full season of Nationwide Series competition.

"You always come out of Daytona hoping that if you have a good day, it's great. If you have a bad day, you're digging a hole the rest of the year," Gaughan said. "This is the first time in about seven years that I'm not digging out of a hole. So, we go racing at Phoenix and (Las) Vegas, and some places I really, really like and RCR is really good at."
The reality of the situation is that sponsors are attracted to big-name drivers, and want to see them behind the wheel. When Nationwide, and to a lesser extent, Camping World Truck Series teams are courting businesses to join the organization, it helps to have a name like Dale Earnhardt Jr., Kyle Busch, Matt Kenseth, or Joey Logano on your side.
JR Motorsports co-owner and vice president, business Kelley Earnhardt Miller pointed out that this was the topic of discussion during recent owner meetings with NASCAR.
"I'm lobbying real hard," she said. "Obviously, Dale (Earnhardt Jr., brother) runs a few races for us. We leverage those relationships so that we can have multi-€'race partnerships for our other cars.
"It's important to be able to have the Cup guys in our series," Miller said. "I think the young guys that are in the series like to be able to race against talent like Dale and Kevin (Harvick) and those guys. We'll just have to find the balance that makes it work. But it's definitely part of our program and part of the leverage we use from a sponsor standpoint."
In the end, the Nationwide Series -- more than any other in NASCAR -- is facing somewhat of an identity crisis. It's traditionally been the stepping-stone for Sprint Cup Series hopefuls, but also a place where the Cup regulars compete and win.
---
---