NASCAR Cup Series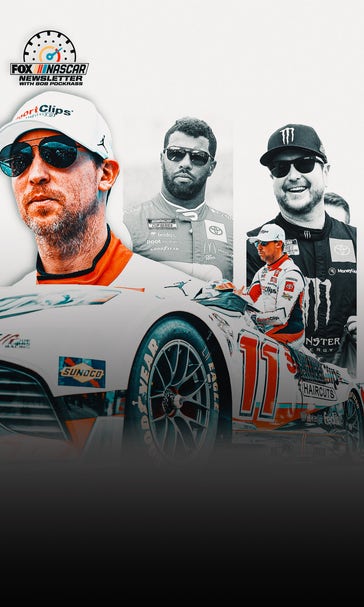 NASCAR Cup Series
Denny Hamlin navigating playoffs as both driver and owner
September 8
By Bob Pockrass
FOX Sports NASCAR Writer
Kyle Larson and Denny Hamlin are fierce competitors and good friends.
But when Hamlin started his own race team a couple of years ago, Larson didn't know what to think. He knew his friend was dedicated to his job as a race car driver but also enjoyed a round of golf whenever he could get to it. Running a race team would certainly cut into that free time. 
Thirty or 40 years ago, drivers often owned the cars they raced. Those years, though, are long gone. Dale Earnhardt started a race team for his son and others to compete with while he stayed at Richard Childress Racing, but few other drivers over the past 25 years have ventured down the owner-driver path, and even fewer have done so with separate organizations.
Hamlin didn't seem bothered by that history. During the pandemic, he wondered what he would do, how he would stay involved in the sport after his racing career ended, whether that be two or 10 years down the road.
While seeing the pieces of a race team potentially coming together in summer 2020, he decided to get ahead of his "retirement" plan by starting a team in 2021, and he found the perfect business partner in his friend Michael Jordan.
If Hamlin is distracted by owning two race cars at 23XI Racing while also driving for Joe Gibbs Racing, he hasn't shown it. One of the most successful drivers ever without a championship (48 Cup wins, zero championships), Hamlin opened the playoffs with a second-place finish at Darlington. He now has a 30-point cushion on the cutoff.
"He's very dedicated," Larson said. "I love to see his dedication to his race team because I wasn't sure how that would be when he announced that he was going to be a team owner.
"I thought maybe it would just be his name. But he is definitely two-feet deep into being a team owner. I think that's great. That's going to be good for his race team in the future, and he'll be a team owner that will be around for a long time."
Where possible, the 23XI Racing team will give Hamlin a little extra space over the next nine weeks. But with Kurt Busch still dealing with a head injury, his future status unknown and the team trying to find a way to keep Busch in the Toyota camp, Hamlin can't ignore everything.
"It's just part of what I do," he said last week of owning the race team. "I like staying busy. If I skip things, it's not because I want to just sit out back and sip piña coladas. ... I need something to work on.
"But I will shift a heavy percentage of my time and focus to the on-track performance of the 11 [car] here in the next 10 [playoff] weeks to be sure I'm doing everything I can and that I'm not making any mistakes to hinder us from winning a championship."
Hamlin has often said he is content with his performance in past playoffs except for 2010, when he was leading late into the season but collapsed through having to pit for fuel late in the second-to-last race at Phoenix and letting the pressure get to him in the finale at Homestead.
Many think Hamlin would have won in 2019 if not for the team putting a piece of tape that was too big and in the wrong spot on the nose of the car during a final stop. Instead of adding downforce, it caused the car to overheat.
"We're a team," Hamlin said. "We're going to win or lose as a team. In 2019, when they put a big piece of tape on the car, that was a decision that I supported from [crew chief] Chris [Gabehart]. 
"I do everything I can on the racetrack. That's my job is to make sure that I have those moments that I don't look back and wish I drove a little harder or did something different. Ultimately, there is not one that I could change the outcome of, other than 2010."
As far as his championship hopes this year, Hamlin said his team will have to perform at the intermediate tracks, where it has had the best results this season.
"Those are the ones that we need to win to move on to the next round," he said. "It's those other tracks, going by the data this year, that we haven't been very good at [where] we just need to go and have a nice, solid day and finish eighth when we should have finished 15th."
Confidence is rarely an issue for Hamlin. And it won't be over the next nine weeks.
"I've been doing this forever," he said. "And I know the anticipation and excitement that I had the first couple times is a lot different than what I have now, 17 years later or whatever it is.
"I do think [experience] matters. I think managing races matters, managing points and playoffs standings, knowing what competition you're racing against in a given day. It all matters in how you advance in these playoffs. Sometimes you're not racing to win, I hate to say it. You have to race to move on."
Looking for more NASCAR content? Sign up for the FOX Sports NASCAR Newsletter with Bob Pockrass!
What to watch for
The race at Kansas will be a big test for the construction changes for the tires, designed to be more durable and have more grip.
The right-side tire was used at Pocono in July, and this left-side tire hasn't been used before. But it will be again; this combination of tires is expected to be used at Texas and Las Vegas (the other 1.5-mile tracks) in the playoffs.
The change in the tire could change the way the race plays out compared to the May event. There definitely will be a different winner, as Kurt Busch won at Kansas earlier this year.
Busch passed Kyle Larson in the final 10 laps to win that race. Larson bounced off the wall several times as he tried to get the most out of his car throughout the race. Larson said he doesn't plan to hit the wall as many times this weekend.
Watch playoff drivers to see how far they're willing to push their cars to the edge. They will need to in order to go fast, but that also means risking damaging their cars and losing valuable points they might need to advance to the second round.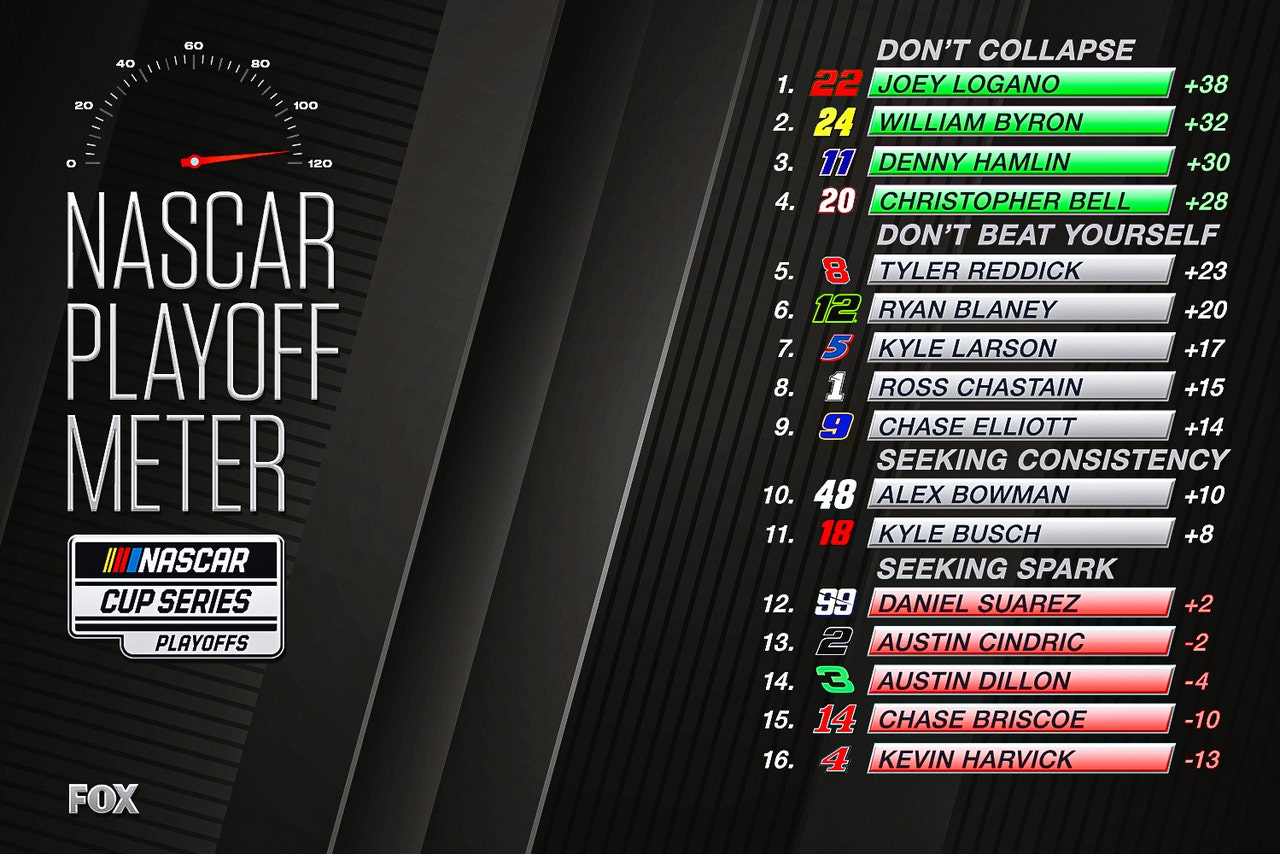 Thinking out loud
NASCAR has made three rule changes to try to prevent fires.
The first is an optional coating to areas near the exhaust headers. The second is a mandatory panel designed to keep debris (such as rubber) from getting inside the car in areas where it could heat and burn.
The third is a mandatory stainless steel shield behind the foam inside the right-side door. The current "shield" is a polymer material, designed primarily to keep debris out of the cockpit area. The stainless steel shield is designed to prevent any fire from spreading quickly into the cockpit, thereby allowing the driver more time to get out.
It's good NASCAR made the changes as it tries to troubleshoot safety issues with the new car. It is allowing teams to manufacture the stainless steel shield (teams can also purchase one per car), something NASCAR likely didn't want but had to do, considering that its vendors couldn't produce the quantity as quickly as needed.
All cars have safety issues as they evolve and as teams develop the cars. The Next Gen will be no different. The fire issue has been a frustrating one because heat inside the car has been an ongoing concern; the sealed-off bottom of the car has been creating excessive heat since teams started testing in earnest.
NASCAR will face more of the brunt of these issues than in the past because it designed this car and has primarily single-source vendors, meaning teams can't create something to fix an issue themselves.
Has NASCAR taken unfair criticism for being slow to react when any car will have issues in its first year? Maybe. But that's what NASCAR signed up for in creating the single-source-vendor concept. And when it comes to safety, the shouting from those who are competing and the responsibility to listen and react in a quick but methodical way are often both necessary parts of the improvement process.
Social spotlight
They said it
"What a disaster for no reason. We didn't touch the wall. We didn't touch a car, and here we are in the pits with a burned-up car, and we can't finish the race during the playoffs because of crappy-ass parts." — Kevin Harvick
Bob Pockrass covers NASCAR for FOX Sports. He has spent decades covering motorsports, including the past 30 Daytona 500s, with stints at ESPN, Sporting News, NASCAR Scene magazine and The (Daytona Beach) News-Journal. Follow him on Twitter @bobpockrass, and sign up for the FOX Sports NASCAR Newsletter with Bob Pockrass.
---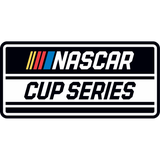 Get more from NASCAR Cup Series
Follow your favorites to get information about games, news and more
---
---