NASCAR Cup Series
NASCAR Cup Series
Daytona a success for many drivers
Published
Feb. 16, 2010 12:00 a.m. ET

Other than the pothole situation, I for one was very satisfied for the 52nd running of the Daytona 500. For that matter, all of Daytona Speedweeks was a blast. We had some great racing. There wasn't a lot of upheaval and controversy. So many cars came to the front and got into the spotlight so that was very cool.

We also had some feel-good stories like Max Papis, Michael McDowell and others making the Daytona 500. During the second Gatorade Duel last Thursday, we even invited Michael Waltrip to come hang out at the Hollywood Hotel as he had to await the outcome to see whether he made the 500 or not. It was incredible to sit there during that intense second race with him and watch him agonize over whether he was going to make it in the field or not. So you go from that extreme to Sunday night watching Jamie McMurray basically cry his eyes out winning the greatest race of his career.

The bottom line for me is if you couldn't come away feeling great about the races in Daytona the last couple weeks, you might as well go read a book, play checkers or take up basket weaving. If there are complaints from race fans after what we saw at Daytona, well by golly I would like to meet them face to face because I don't think they are real fans.


What a drive


Naturally, aside from Jamie McMurray who won the race, Martin Truex Jr. has to be thrilled coming off his first race with a new team, new car manufacturer and new crew chief. Now granted, he watched the car he left win the 500, but Martin had a great run and had a chance to win. He definitely left Daytona starting his 2010 season off on the right foot.

Dale Earnhardt Jr. and crew chief Lance McGrew are two others that have to be happy with their performance in the Daytona 500. Junior started on the outside of the front row and finished second. In his post-race comments, Junior seemed genuinly disappointed that he didn't win the race and that was refreshing.

Honestly, I compare Dale Jr.'s run there at the end of the race to his father's run at Talladega all those years ago. Junior showed desire and muscled his way up through there and made some good moves. He got some help at just the right time and in just the right places to go from tenth to second in only one lap.

Sure, you have to have all the stars aligned correctly, but you have to be ready to take advantage of it when they do. If you are simply willing to take tenth, then you will never get to second. He raced hard. Hopefully this is a step in the right direction for him and the team to get them moving forward in 2010.


Team work


Of all the moves in the offseason, the move of Richard Petty Motorsports to the Ford camp and their alliance with Roush-Fenway Racing is going to turn out to be a very, very positive move. Yes, it is early in the season, but you have to be excited for the guys and gals over there when you see how far they have come so far with this new situation.

I see this move to Ford by the Petty bunch much like last year's move by Chip Ganassi and his teams over to Chevrolets. It lit Chip's teams up and obviously it has continued right out of the box for 2010. I got a chance to speak to Chip after the race and he was proud as a peacock of everything that has happened over there. In a year's time, Juan Pablo Montoya got Chip into the Chase for the first time. There is no reason to believe that the same can't happen for the Petty bunch.

Kasey Kahne was real strong all through Speedweeks. His Budweiser Ford won a 150 qualifying race and Kasey led laps in the 500. Kasey's two teammates ran really strong in the 500 too.  Don't forget that basically Kasey becomes a free agent at the end of the 2010 season. Drivers look for not only stability but productiblity from their team. This team should also be very much a factor this weekend in California, next week in Las Vegas and on and on.

This new alliance that Richard Petty Motorsports and Roush-Fenway Racing have entered into should be interesting. All the Fords really shined at Daytona. They should really be satisfied with their results across the board.

---
---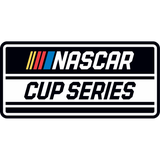 Get more from NASCAR Cup Series
Follow your favorites to get information about games, news and more
---