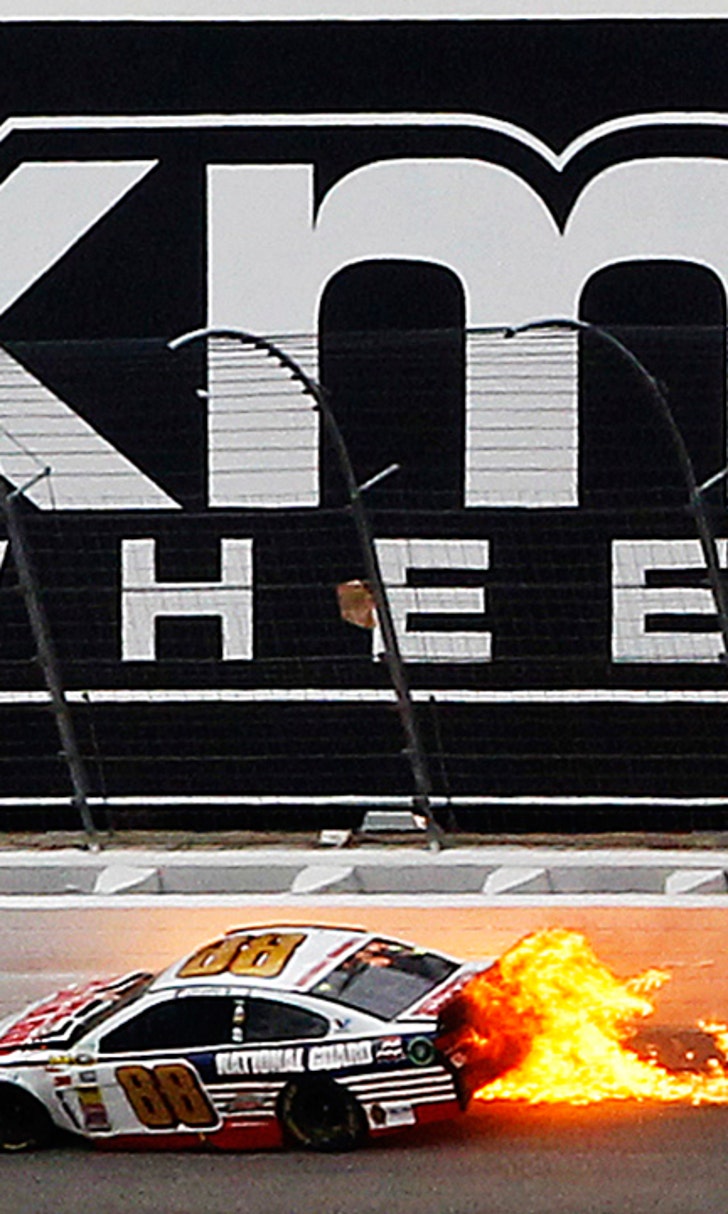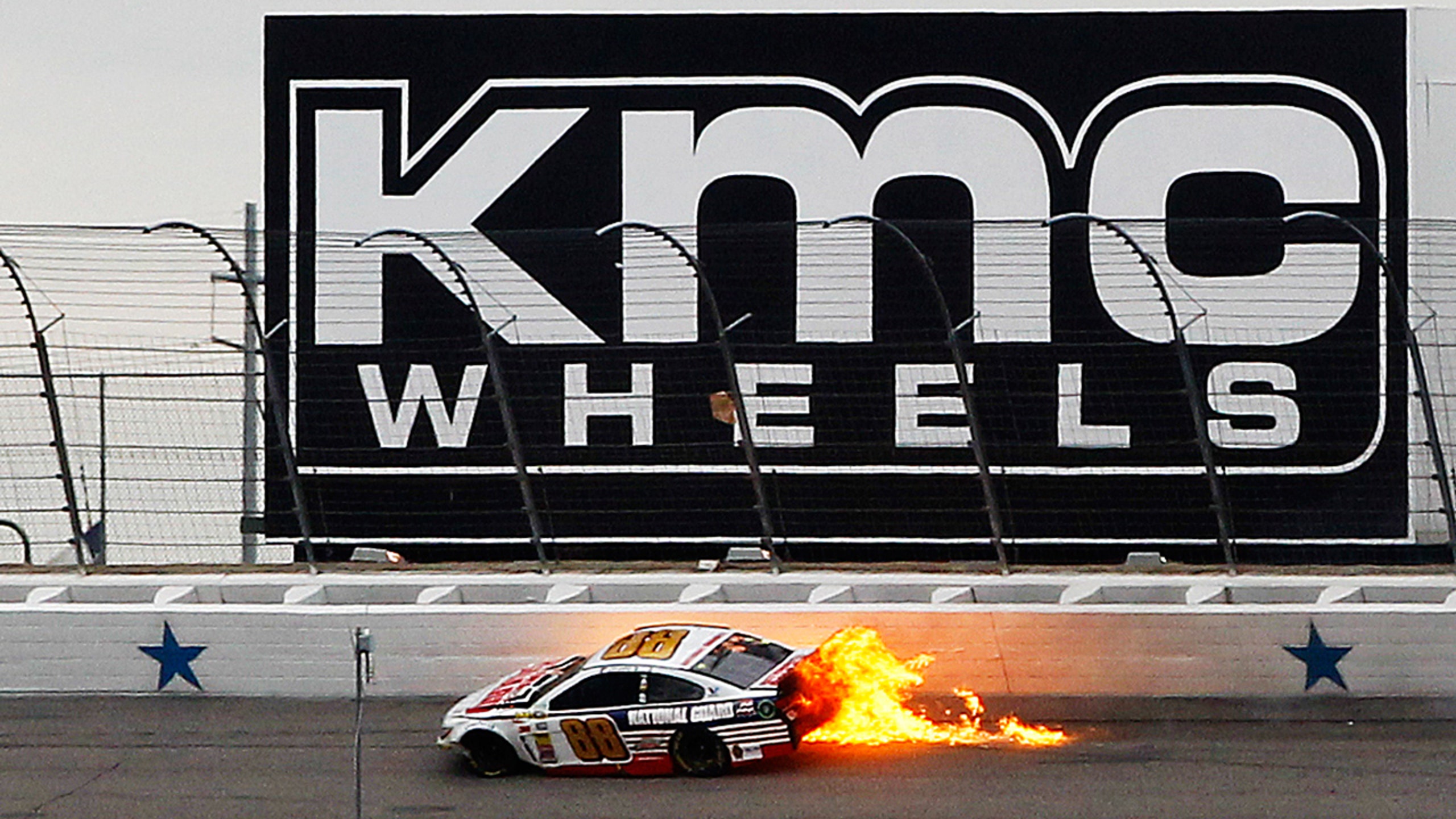 Dale Earnhardt Jr. gets in grass, hits wall early at Texas Motor Speedway
BY Tom Jensen • April 7, 2014
Just three laps after the Duck Commander 500 NASCAR Sprint Cup Series race at Texas Motor Speedway went fully green, series points leader Dale Earnhardt Jr. had a hard crash that knocked him out of contention. 
Earnhardt veered left into the infield grass on the frontstretch, and his splitter caught the soft, wet turf, which tore up the front of his Hendrick Motorsports No. 88 Chevrolet and sent him across the track and hard into the outside wall.
Earnhardt's car burst into flames in a scary moment, but he quickly scrambled out of the car uninjured.
His teammate, Jimmie Johnson also suffered damage to the nose and windshield of his car in the incident. Johnson was right behind Earnhardt when the crash happened and collected a lot of the mud and dirt Earnhardt's car churned up.
After the crash, Earnhardt said it was his mistake.
"Just didn't see the grass," said Earnhardt. "Didn't know the grass was down there. With the way the A-post is on these cars you can't really see that good to that angle. I just didn't have a good visual of where the apron and the grass was and got down in there pretty good. You can't run through there they way they have these cars on the ground like that.  Just a mistake on my part. I just didn't know I was that close to the grass, and made a mistake."
It didn't take much to cause a lot of damage.
"I thought I was taking a decent line through the dogleg," said Earnhardt. "We were going low around the No. 42 (Kyle Larson) so I was lower than normal and just misjudged it. It tears the car up pretty good when you run through the grass."
---
---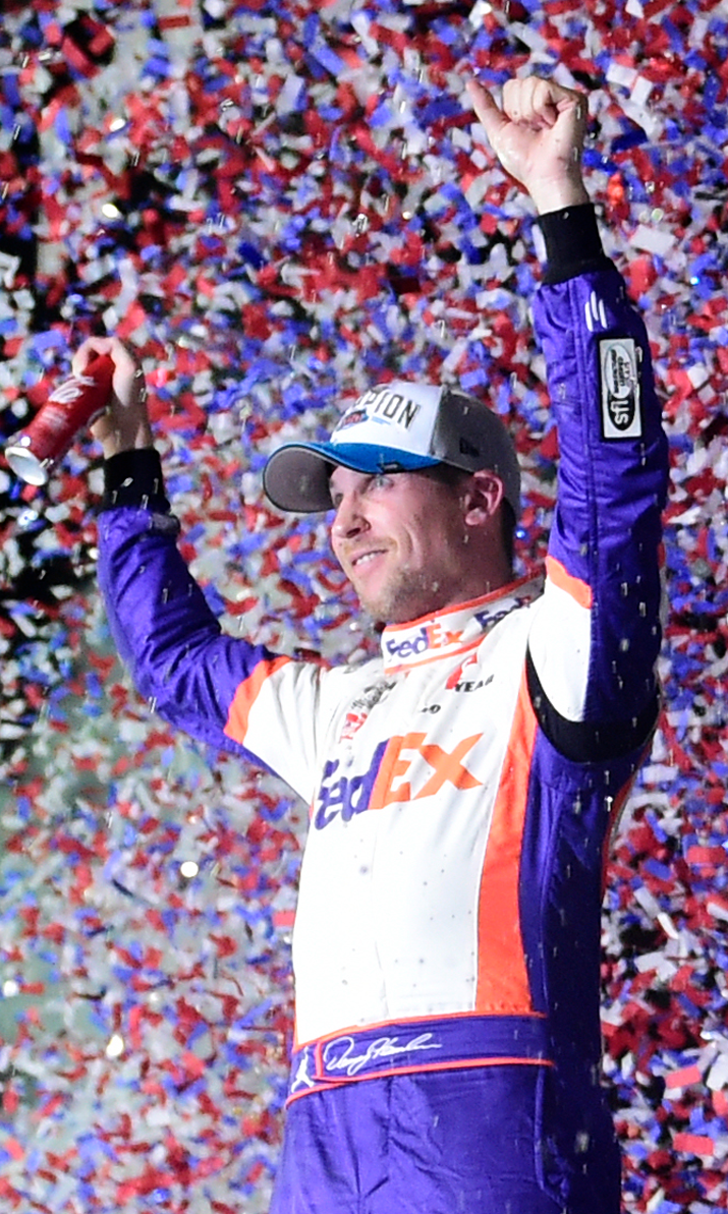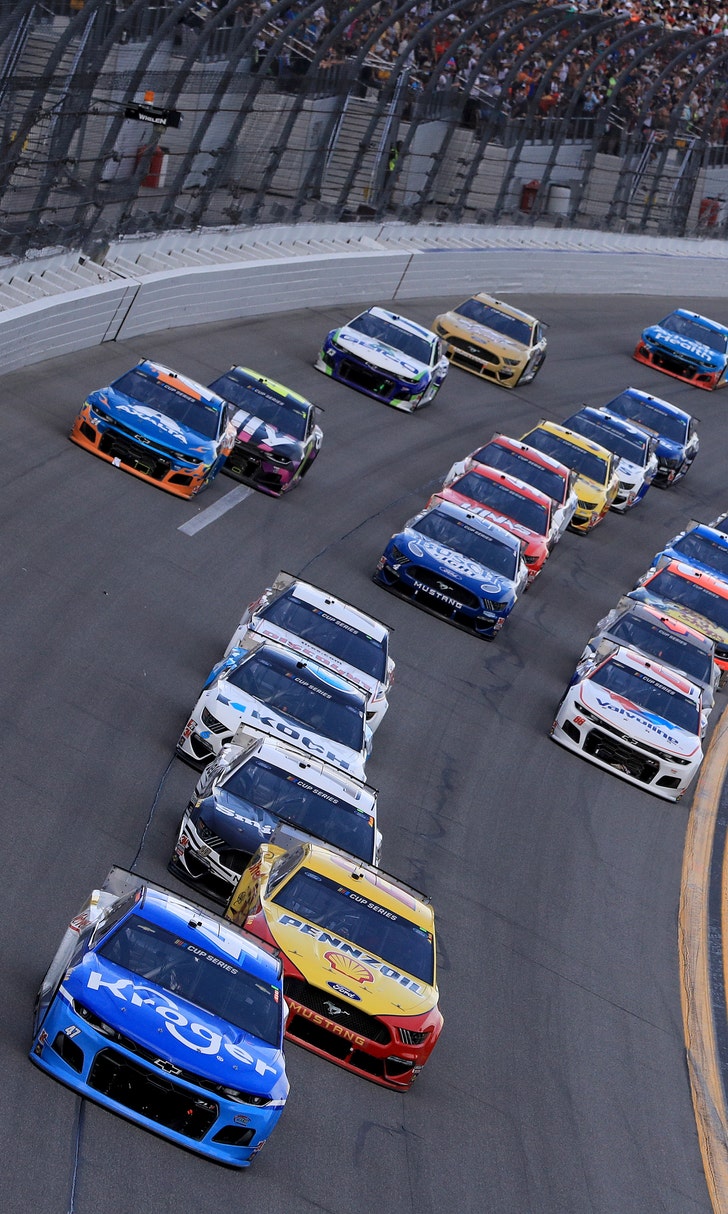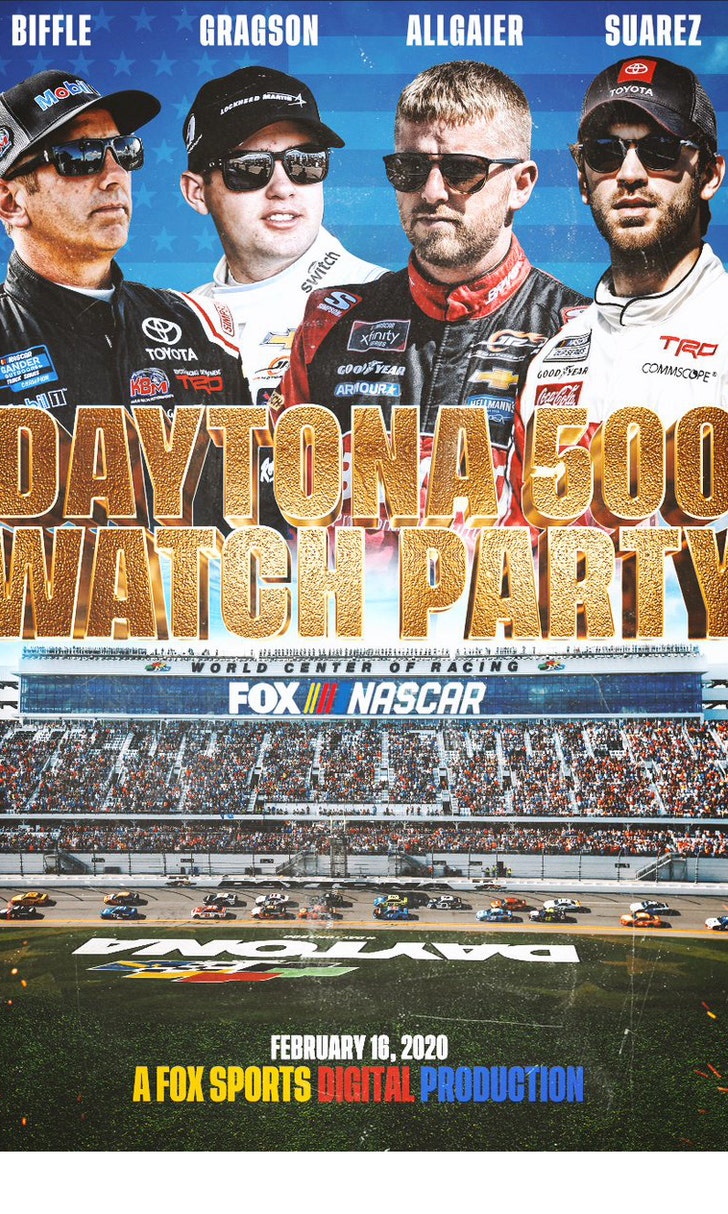 The Daytona 500 Watch Party!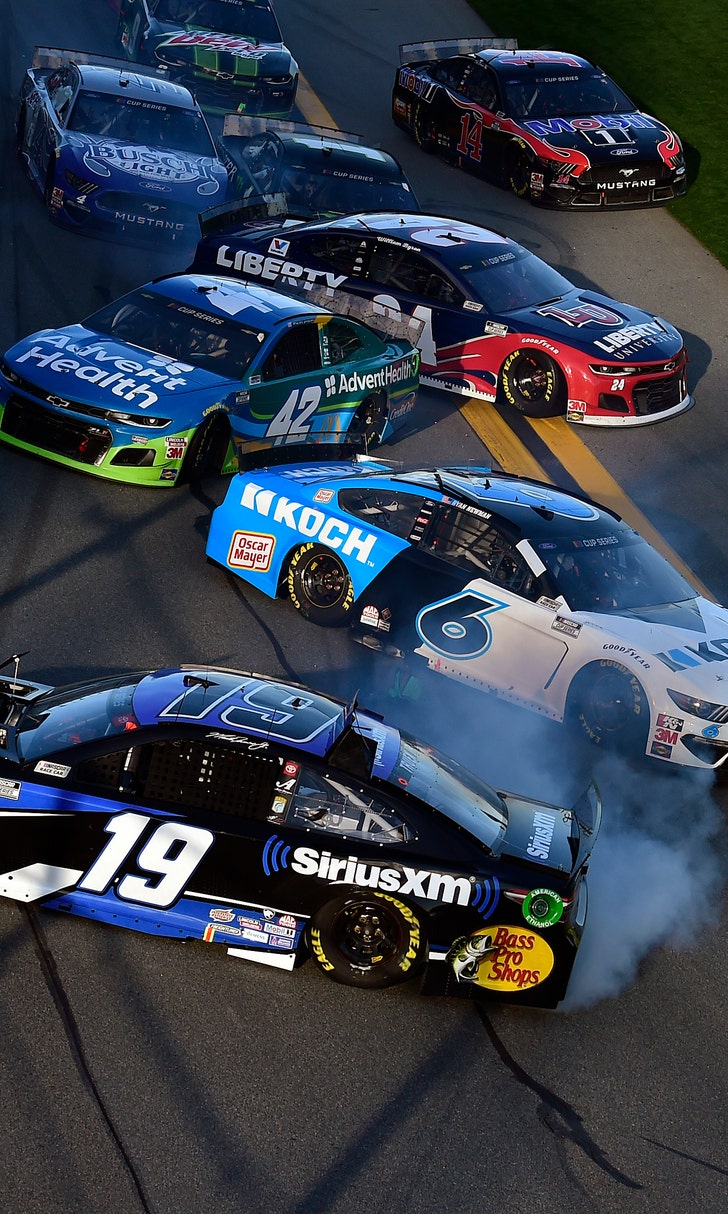 The Numbers Game At Daytona