Crafton wins Kansas trucks race
BY foxsports • April 20, 2013
Matt Crafton called his truck ''junk,'' and his crew chief tossed and turned all night, trying to come up with ways to make it better in time for Saturday's race.
They changed out springs, adjusted shocks, messed with sway bars.
''We made wholesale changes,'' Crafton said, ''and luckily it worked.''
Crafton charged to the lead with 29 laps remaining in a crash-filled race at Kansas Speedway, and then held off a late run by Joey Coulter to pick up his third career Truck Series victory.
Crafton and Coulter were engaged in a spirited game of cat-and-mouse over the final 20 laps, but Crafton maintained his truck-length lead as they crossed the start-finish line, allowing him to celebrate his first win since Iowa in 2011 with a burnout that tore up one of his rear tires.
''I think track positioning was everything, and it was whoever got out front,'' said Crafton, who has made 298 starts in the Truck Series.
''I knew Joey was there, and he had a very fast truck,'' Crafton said, ''and it's awesome to know that Joey isn't going to be one of those drivers who's going to do something stupid.''
Coulter chased Crafton across to finish second.
''I could get to him, but that five feet I needed to get next to him was hard to get,'' said Coulter, who was looking for his second Trucks Series win. ''Both of our trucks were good.
Ryan Blaney got around Brendan Gaughan on the final lap to finish third, and Johnny Sauter rounded out the top five. Defending series champion James Buescher, who started on the pole, came home in sixth, followed by Darrell Wallace Jr., Ty Dillon, Ron Hornaday Jr. and Timothy Peters.
There were 11 cautions, and a red flag flew for about 12 minutes after Brennan Newberry and Todd Bodine were involved in a wreck that scattered debris all over the track.
Part of it had to do with what Bodine characterized as a side-force problem on the trucks that makes them difficult to drive side-by-side into corners. It was precisely that problem that caused Newberry to get into Bodine, sending him hard into the outside wall midway through the race.
''I didn't even pinch him down, and it just sucked him around, and that's what happens in these trucks,'' Bodine said. ''That was the kind of thing that can happen to any one of us.''
Another reason for the cautions may have been the new surface at Kansas Speedway.
The track went through an extensive renovation last summer that laid down new asphalt and created progressive banking in the corners. That has ramped up the speed, and at least for part of the afternoon, turned the track into a perilous one-groove surface.
''It was just really about track position. If you could start within the first six or seven, then you just hoped your line moved, whichever one you were in,'' Blaney said.
''I didn't like all the cautions, the way we played it out,'' he said. ''It was just such a crapshoot the first two or three laps, you didn't know how it would play out.''
What started off as a banner day for Turner-Scott Motorsports soured in a hurry.
Buescher landed on the pole with teammates Miguel Paludo and Jeb Burton qualifying second and third, but Buescher got into Paludo when they were running 1-2 early in the race. Paludo slammed into the wall and sustained enough damage that he never returned to the race.
''I think James got loose and hit me on the left rear. It's unfortunate,'' Paludo said. ''We were having a good run. I don't know. I don't know what to say. It's a shame for us.''
Kyle Busch had a tough day, too.
He went for a wild spin after making contact with Ty Dillon early in the race, and then got into German Quiroga on Lap 91. Busch had just told his team over the radio that ''we have a very good race truck'' before the wreck left him searching for his first series win since September 2011.
Sauter remained atop the point standings, but Crafton closed within 12 points of the lead with the win. Burton is another point back in third, followed by Blaney and Dillon.
''This truck was junk yesterday, and we did so many things to change it around,'' Crafton said. ''What that comes down to is teamwork and believing in each other. It was so awesome.''
---
---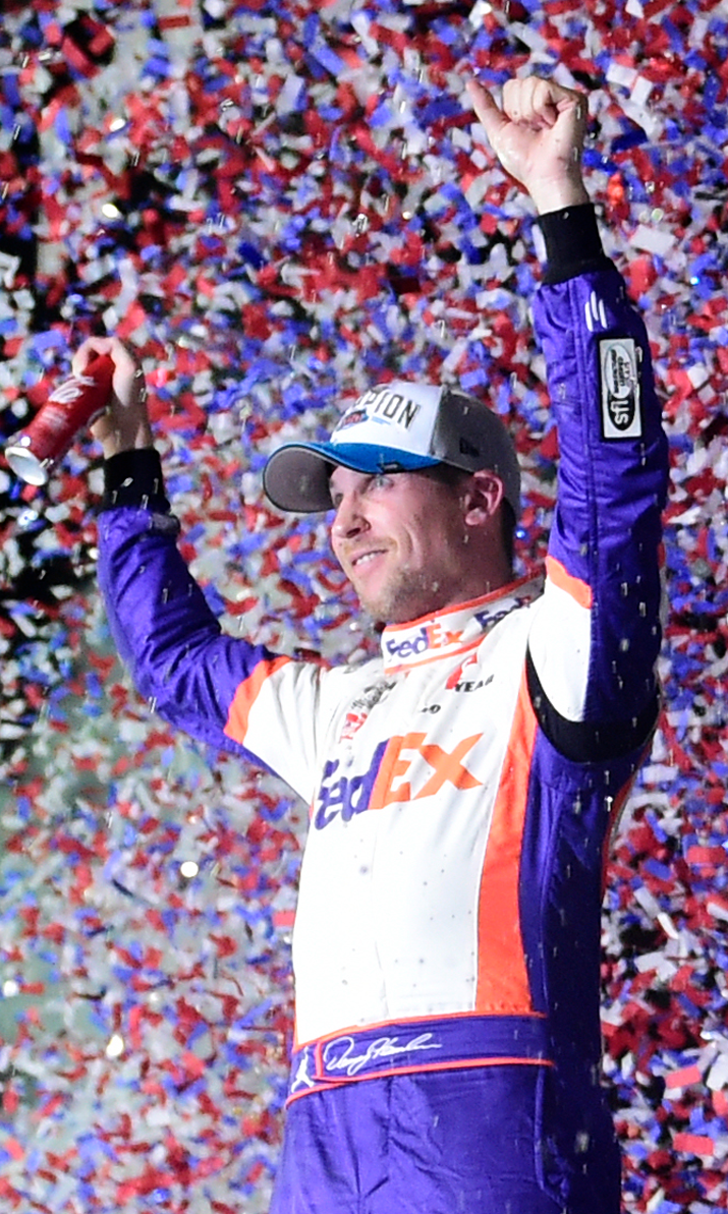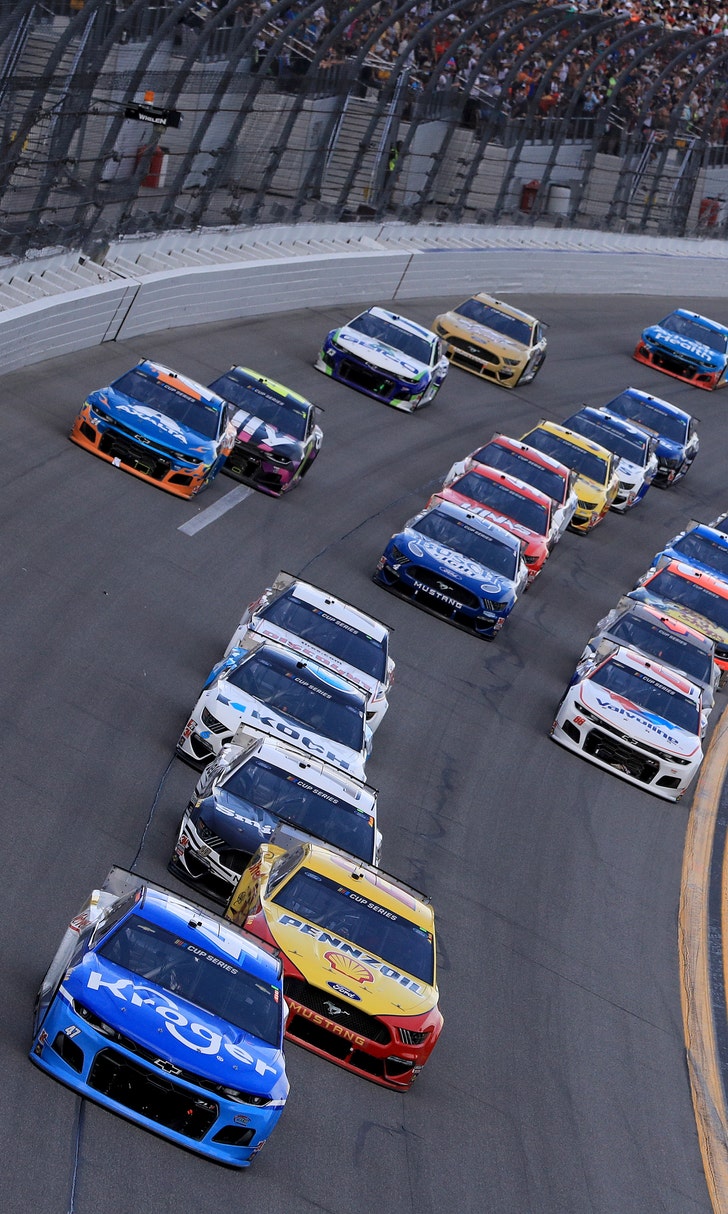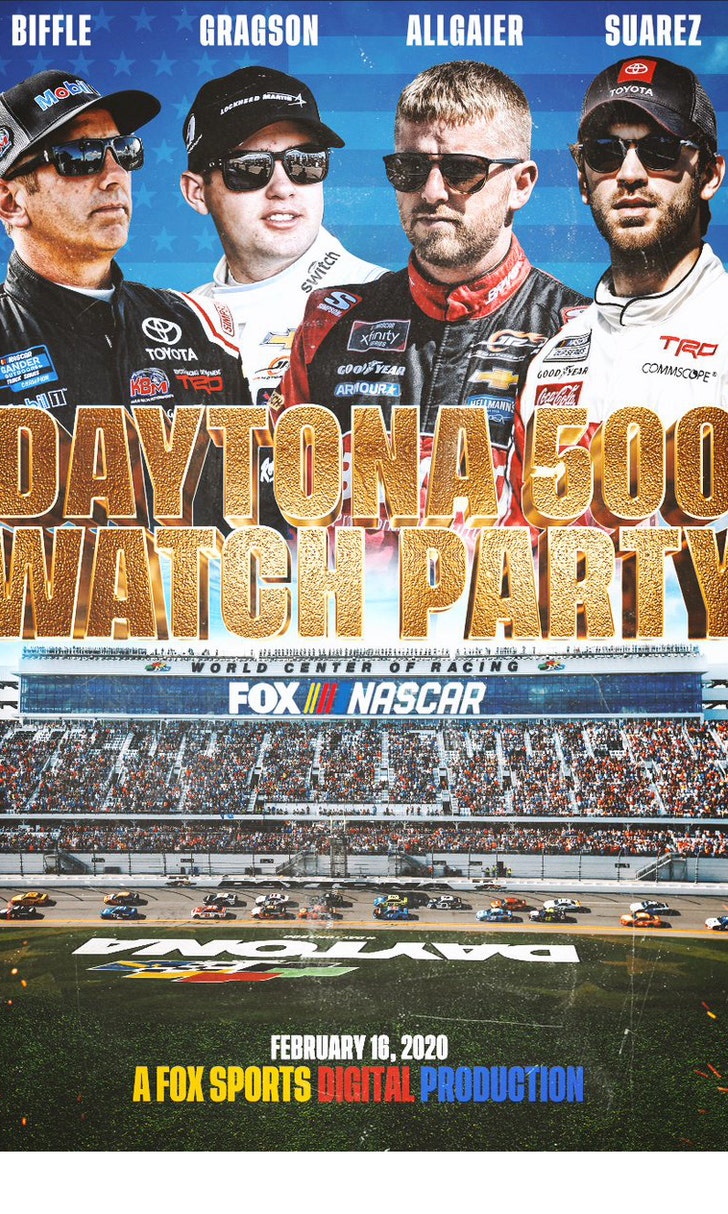 The Daytona 500 Watch Party!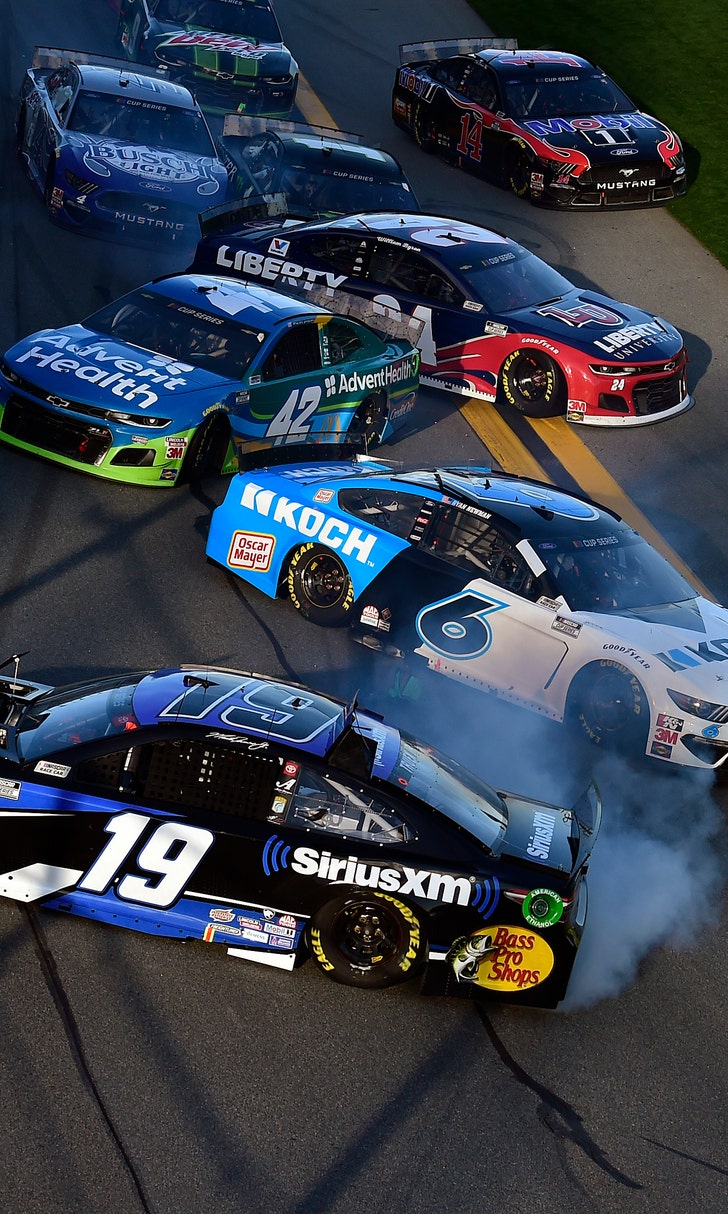 The Numbers Game At Daytona