NASCAR Cup Series
NASCAR Cup Series
'Chase for the Chase' under way in Sprint Cup
Published
Aug. 17, 2012 11:05 p.m. ET

Some of NASCAR's biggest names are trying to keep their championship hopes alive and the Chase for the Sprint Cup is still about a month away.
Carl Edwards, Kyle Busch and Jeff Gordon would all be on the outside looking in if the Chase started now. They have four races to change that, starting this weekend at Michigan International Speedway.
''We don't feel there is a better race track on the circuit to come to when we need a win than Michigan,'' Edwards said. ''We have had a lot of success here.''
Edwards has won twice at this track, and another victory Sunday would put him in great shape in what Gordon called the ''chase for the Chase.'' The top 10 drivers advance, along with the two with the most wins who are between 11th and 20th in the points standings.
Edwards is 12th in points but has no victories this year. Busch and Gordon have a victory apiece but are 14th and 15th, just behind Ryan Newman for the second wild card spot.
Kasey Kahne, who is in 11th place, has two wins and is in line for one wild card spot at this point. Newman is 13th with one victory.
Newman said he still doesn't have any news on a new sponsor for next season, and missing the 10-race Chase would be tough to take this year.
''We've made it and we've not made it. When we don't make it, it's frustrating to go through those last 10 races,'' Newman said. ''In the past it hasn't changed our perspective on the next season. But this year I think it's a little bit different. It has weight but it doesn't change the way I race, doesn't change my mentality when I get in the racecar or when I get out of the racecar. It's all about doing my job as a driver.''
Gordon hasn't missed the Chase since 2005, and Edwards hasn't been left out since 2006. Busch has made it the last two years.
Busch nearly picked up what would have been a huge victory last weekend at Watkins Glen, but he skidded wide coming out of a turn on the final lap on an oil-smeared track, and Marcos Ambrose won in a chaotic finish.
Ambrose is 17th in the standings, one spot ahead of Joey Logano. Both have a win this year, so they still have hope of reaching the Chase.
Edwards finished 11th at Michigan in June and has only two top-10 showings in his last 10 races. A victory this week suddenly puts him in better position for at least a wild card. That could bring about some interesting scenarios late in a race, when teams have to decide how aggressively they're going to try to finish first.
''If you watch some of the restarts at this place, guys sometimes will get a run and it will be three or four or five wide into that first corner,'' Edwards said. ''I think you might see a lot of that. Those are the things we are willing to risk on more right now than we have in the past.''
Gordon won two weekends ago at Pocono, but he finished 21st at Watkins Glen and trails Newman by 10 points.
''We're just trying to race as hard as we possibly can for each position,'' Gordon said. ''I don't get too far ahead. I really live in the moment.''
At the top of the standings, there's another close race. Leader Jimmie Johnson is one point ahead of second-place Greg Biffle, who is only a point ahead of third-place Matt Kenseth.
Drivers in the top 10 earn bonus points in the Chase for ''regular season'' victories, but Johnson wonders if there should be more of a reward for the pre-Chase points leader.
''You could even work up an argument that there's some type of bonus points that could be awarded to the regular-season champion that carries over or something in the seeding process,'' Johnson said. ''You dream up something there that would be nice for the champion.''
---
---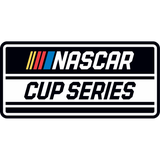 Get more from NASCAR Cup Series
Follow your favorites to get information about games, news and more
---