Chase Elliott after career-best runner-up finish: 'I just did something dumb'
BY foxsports • June 12, 2016
You would think a Sprint Cup rookie might be pretty pleased with a second-place finish in his first career series start at Michigan International Speedway.
But that was not the case with Chase Elliott after Sunday's FireKeepers Casino 400 at the 2-mile track.
Almost as soon as he climbed out of his No. 24 NAPA-sponsored Hendrick Motorsports Chevrolet on pit road following the race that was won by Joey Logano, Elliott began chastising himself on national television – making it clear that he blamed himself for not being in Victory Lane instead of Logano.
"I just did something dumb," Elliott told FOX Sports. "You can't do dumb stuff and win these races. So it was totally my fault. The guys gave me a fantastic car today. This whole NAPA group has been working so hard these past few weeks, and that was all on me. Like I said, you can't do dumb stuff and win these things, and I did today."
Later when making his post-race visit to the media center, Elliott was asked to explain what it was that he did. He referenced the final restart with seven laps remaining, when Logano quickly pulled away from him.
"Yeah, just putting it in the correct gear would be a good start," said Elliott, who obviously aided Logano's getaway by missing a shift.
Nonetheless, Elliott continues to impress in his inaugural Cup season. He hasn't won a race yet, but he now has finished ninth or better in eight of the last nine races with six top fives in that stretch -- and his runner-up finish at MIS was the best of the 20-year-old's young career.
"I had another fantastic car," Elliott said. "My guys have been doing a really good job the past few weeks, and we've been just trying to give it all we can get to get one of these things. Had another fantastic opportunity today, and I feel like definitely messed that one up for my guys."
Elliott said he felt as if his car was one of the three that were clearly the class of the field Sunday – with the others belonging to Logano and third-place finisher Kyle Larson.
"I think it was a day that myself, Joey and Kyle had three fast race cars. And I don't care if you're Superman, if you don't have a good car you can't go win one of these things," Elliott said. "That's just a testament to the teams, certainly my team for giving me a fast race car, another one, and my guys have been doing such a good job from pit stops to the guys at the shop.  Everybody has been giving it 110 percent, and I definitely messed this one up for them."
Still, Elliott is up to sixth in the NASCAR Sprint Cup Series points standings, and his six top-five finishes are tied for second-most in the series with Brad Keselowski and Jimmie Johnson.
After leading 35 laps at Michigan, Elliott has now led a total of 86 laps over the last two races after leading a total of just 32 laps over the first 13 events of the season.
Logano was able to take off on several other restarts, but there was one with 84 laps to go when Elliott, getting a push from behind by Larson, was able to get out front and stay there for an extended stretch.
"Well, we had a shot," Elliott said. "Kyle gave me a really, really good shove on that restart, I was able to get by (Logano), and I felt like we could kind of control the pace when we were out in front of him.
"I thought that said a lot about our car, and once we had the lead there, I felt like we had a really good opportunity to control the rest of the race if we had good restarts and good time on pit road.  Pit road was fantastic, and the restarts weren't, so that was the difference."
---
---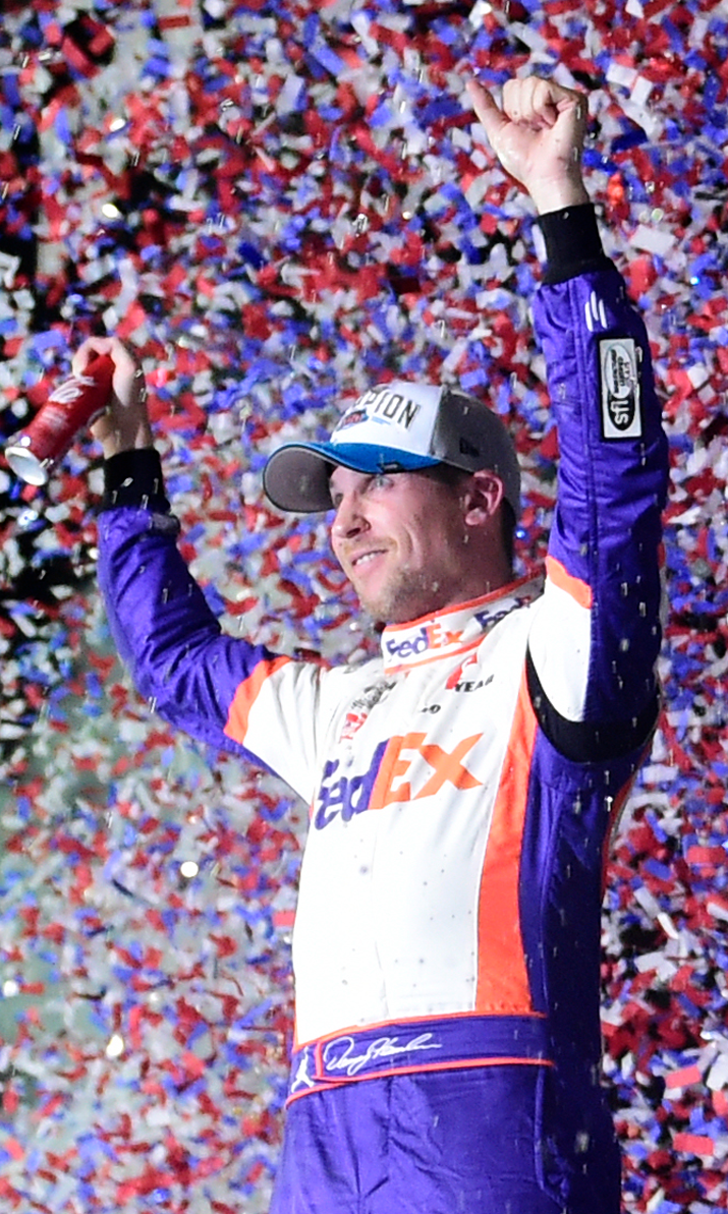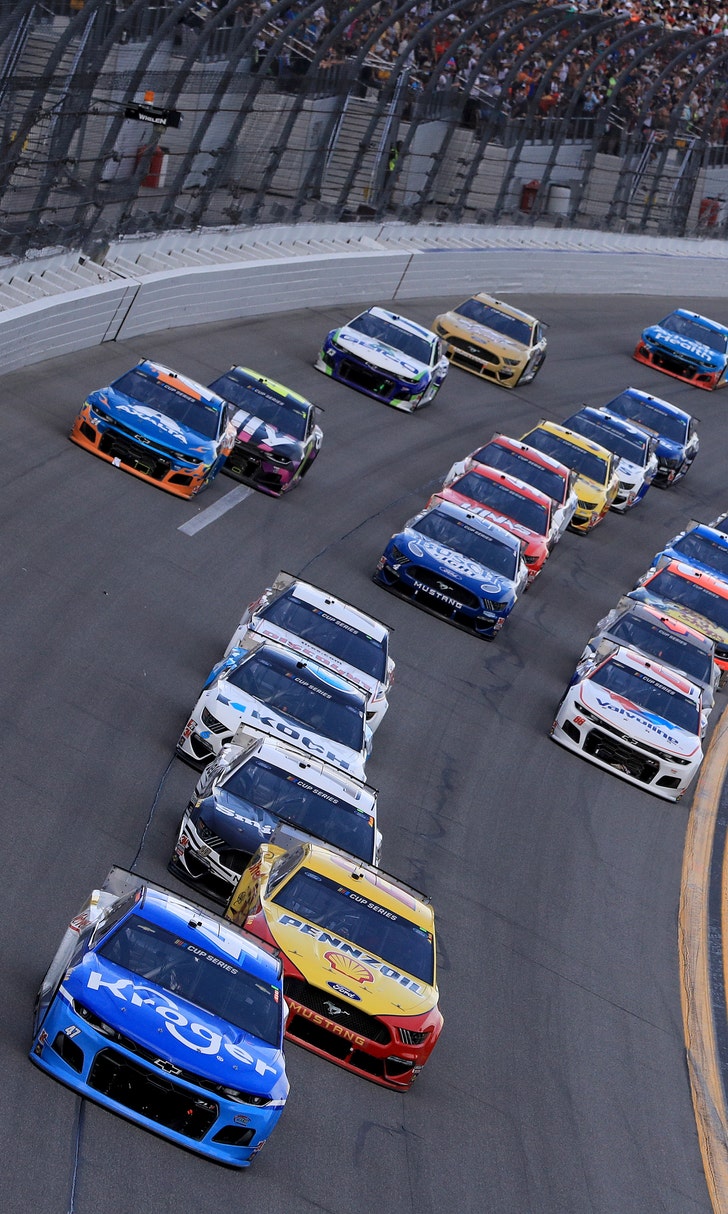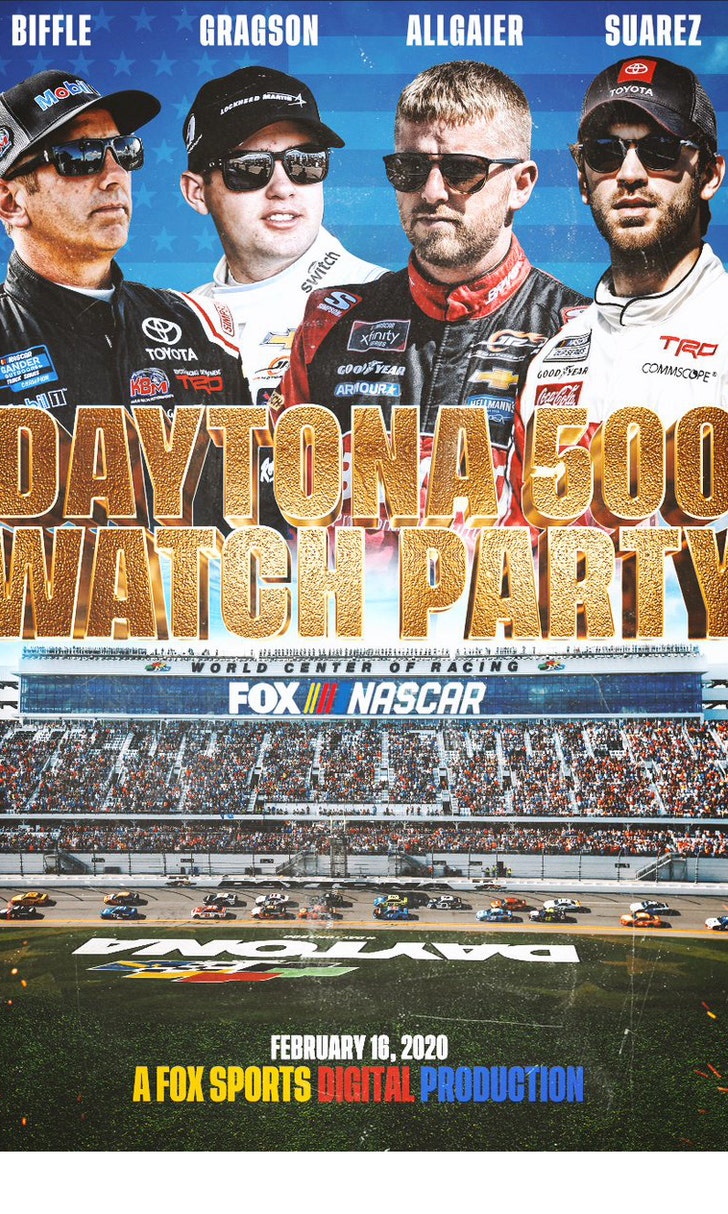 The Daytona 500 Watch Party!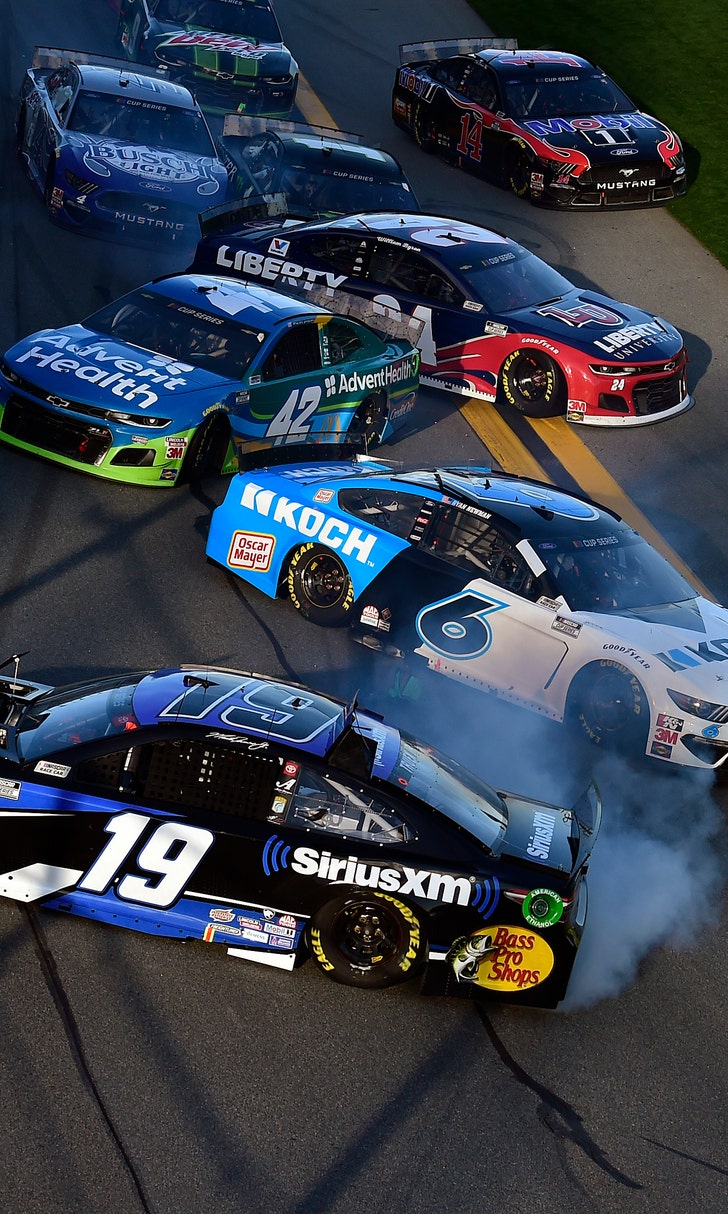 The Numbers Game At Daytona