Busch gives to soldiers in personal way
BY foxsports • July 4, 2011
Johnny "Joey" Jones is as elated as any NASCAR fan who would have the opportunity to hang out in the driver/owner lot at Daytona International Speedway.
Growing up in Dalton, Ga., Jones became a Bill Elliott supporter. His granddaddy even drove a lumber truck for Elliott's father.
But at this moment, Jones is a Kurt Busch fan. Busch took Jones, his fiancee and four buddies for pace car rides around the high banks of Daytona on Saturday. He then invited the group over to his motorcoach for lunch before that night's NASCAR Sprint Cup Coke Zero 400.
At the table, they're swapping racing stories. The finish in Friday night's Nationwide Series romp, Busch's recent on-track success and a trip to Charlotte for the Coca-Cola 600 are the hot topics.
Jones' infectious smile is telling. He's having a big time behind the scenes on this race day. It's not until Jones lifts himself away from the table that there's any indication of his challenge. The 24-year-old Marine sergeant has prosthetics where his legs used to be — the consequence of a mission gone "bad" in Afghanistan.
"Unfortunately, one bad step on one bad day and I lost both legs and a lot of bone and tissue out of my right arm," Jones said of the August 2010 incident. "But I recovered quite well. I walk. I have a good time. And life has never been better."
Like a lot of Marines, Jones looked to the military as an opportunity to grow. Jones quickly learned that college wasn't for him. He decided to take his life in a different direction.
"I wanted to be a Marine," Jones said. "I never even gave any other service another shot. Honestly, I just wanted to go to boot camp, get discipline, respect, just kind of grow up. I didn't think about after boot camp. I didn't think about where I'd be or what I'd be doing.
"A few years I was in Iraq, behind a machine gun doing security for a unit called E.O.D. — explosive ordinance disposal. Those guys respond to the roadside bombs and get rid of them — take away that threat. We call it 'rendering safe.' It was very inspiring to me because one or two guys could literally save dozens of lives with their actions, and I thought that was very admirable."
Meeting the Marine Corps' prerequisites to become an explosive ordinance technician, Jones applied for the position, went to school for training in 2008 and 2009, then deployed to the Southern Helmand Province in Afghanistan in 2010.
Jones found the Afghanistan experience to be a dramatic contrast to Iraq, where he was deployed in 2008.
"In Iraq, we had trucks and we had robots," said Jones, who also was injured there, though not to the degree he was in Afghanistan. "In security, it's a pretty safe job, even though they were messing with bombs.
"I get to Afghanistan, and we're on foot. The only tools I have were the ones that fit in my belly pouch. I was still very confident in my abilities and what I had learned, but it was a much different job than I thought it was going to be.
"We saved a lot of lives, we did. I'm very proud of that. I wouldn't trade it for my legs tomorrow."
When Jones returned to the US for rehabilitation at Walter Reed Army Medical Center nine months ago, he was contacted by the Armed Forces Foundation.
That's where he first met Patricia Driscoll, the AFF's president and executive director.
The AFF financially assists and supports the families of soldiers. In Jones' case, that allows his fiancee, Meg Garrison, a teacher, to miss work and assist him in Washington D.C.
"Without (Garrison), I wouldn't have had the motivation to stand up and walk again," said Jones, who also praised the help he's gotten from AFF. "If I'm not worried about my family being cared for, I can concentrate on getting well and not stressing over it."
Among her duties in heading the AFF, Driscoll has coordinated outings for military veterans at NASCAR events the past few years. Team owner Richard Childress met Driscoll three years ago in Texas and soon offered his support. Childress and his drivers — Kevin Harvick, Clint Bowyer, Jeff Burton and Paul Menard — took time to greet Jones and his fellow Marines on Saturday. Childress has also entertained wounded soldiers at his Welcome, NC-based winery and made trips to Walter Reed to visit recovering military personnel.
Through the Kurt Busch Foundation, the former NASCAR Cup champion has shifted his focus to a variety of military programs, as well. Busch's philanthropic efforts began in 2006 with a $1 million donation for the Busch Superdome at Victory Junction Gang Camp and other programs such as Boy and Girls Clubs of America and the Ace Charter School in Reno, Nev.
Although Busch could make small differences through the different agencies, the involvement with the soldiers, he said, "hit me harder."
"I didn't know how rewarding it would be to develop the foundation and what we could make of it," Busch said. "Over time, the trips that I made with NASCAR to Walter Reed (Army Medical Center), that was a moving experience.
"I didn't realize at Walter Reed that these men and women (who) had been shipped there just three or four days earlier and their lives had just changed that abruptly. Some are more than willing to talk to you and some are real reserved and tucked away still because they're mad at the world for what has happened."
A friend of Busch's in Virginia Beach who works to assimilate wounded warriors back into civilian life made the driver aware of the hardship not just to the soldiers but to their families, as well. Busch said around the fourth trip to Walter Reed he felt compelled "to do something different and better."
"With Miller Lite (Busch's sponsor at the time), there was a military program that with any top-10 finish (for me) we would donate $10,000. So there was an incentive to do good," he said. "That was the first step. The second step was meeting with the Armed Forces Foundation and how they help place military families, bring them in and support what's going on with their wounded veterans.
"It was amazing because everyone was tied in and on the same page where I didn't know what direction things were going in before. I thought, well, I'll see what's going on with this group, then the Walter Reed event happened again and now Penske Racing has aligned with the Paralyzed Veterans of America."
Busch is also auctioning off a 2011 Dodge Charger to benefit AFF. Tickets will be sold for $100 and are available until Oct. 31, with the winner to be announced on Nov. 1.
It was during a Busch visit with the troops at the base at Quantico, Va., that Driscoll was first drawn to the driver.

"To see the way he interacted with soldiers really warmed my heart," said Driscoll, who started dating Busch in April. "Some celebrities come in but are apprehensive to engage the guys. Kurt really did his best to make them open up. That's what made me fall for him."
Last month, NASCAR introduced a new partnership with AFF called Troops to the Track. The program will enable military members to receive the red carpet treatment at racetracks across America.
"With the support from NASCAR and the NASCAR community through Troops to the Track, we will be able to provide more opportunities for service members and their families around the country to get away from the stresses of injuries and deployments," Driscoll said.
Busch calls Troops to the Track "one of the coolest things" because of the synergy created by the program. Despite his hectic schedule, Busch says, "it's easy to be a part of and to make a big impact" for those that are "protecting our freedom and putting their lives on the line."
"What's the most moving experience is that they've had their lives changed forever, but you'd never know it," Busch said. "You wouldn't even know it if they had their pants on to cover their prosthetic legs or if he wore a long-sleeve shirt, you wouldn't know that half of their arm is gone, they're out there enjoying life trying to do the best moving forward.
"When we have a bad day — maybe your car doesn't start because the battery is dead or you've locked your keys in the car or the toilet breaks — these guys have gone through it. It's inspiring for me in my everyday life or when I take to the track, that things really aren't that bad. It's good to be able to give back, to learn from their experiences and make me a better person."
And Jones is just the latest soldier to touch Busch's life. Driscoll invited Jones to visit Busch at his home in North Carolina last month after an AFF trip with 75 soldiers to Las Vegas. Busch said the couples enjoyed time on jet skis, swimming in the pool and cooking meals together.
Busch joked that Jones wants "to be a roadie" and should become the mascot for the No. 22 Shell/Pennzoil team because of all the luck he's brought with him.
But Jones flips Busch's sentiment and says he's the lucky one. He called the time at Busch's home "a shock-and-awe moment" and said attending the Coke 600 at Charlotte "took the cake."
"It was this short-pint," Jones said, pointing to Driscoll, "that kept the party going."
Since meeting Driscoll, Jones has volunteered with AFF, taking part in peer visits as wounded servicemen return to the States as "the new you is sinking in."
"They see that life is different," Jones said. "But it's not over."
Certainly, that's a philosophy that Jones lives daily. Jones has also learned he's not alone in his journey, that there are people that "share our passion" to support veterans. And on Saturday, Jones witnessed that firsthand.
"It's been amazing," Jones said. "But the best part about this is to see the person behind the driver. There's a persona, which is usually pretty cool. Then you meet the person, and it's even cooler. In a sense, it really brings it home for you. It shows you the grassroots of the sport.
"Being a Georgia boy and a Marine that's moved around, I enjoy that personal connection.
"We come home from Afghanistan, and people call us heroes. Well, I just consider myself someone that wanted to fight for my country and make an honest living. These guys have been my heroes for years, since I was a little boy. To meet them, to see they're real people and they're not made of plastic is awesome. It's amazing.
"Once you meet someone like Kurt, who opens up his crew and his camper and say, 'Hey come in and let's hang out,' and there's no media, no television, it's just you and another person, it's a once-in-a-lifetime experience."
 
---
---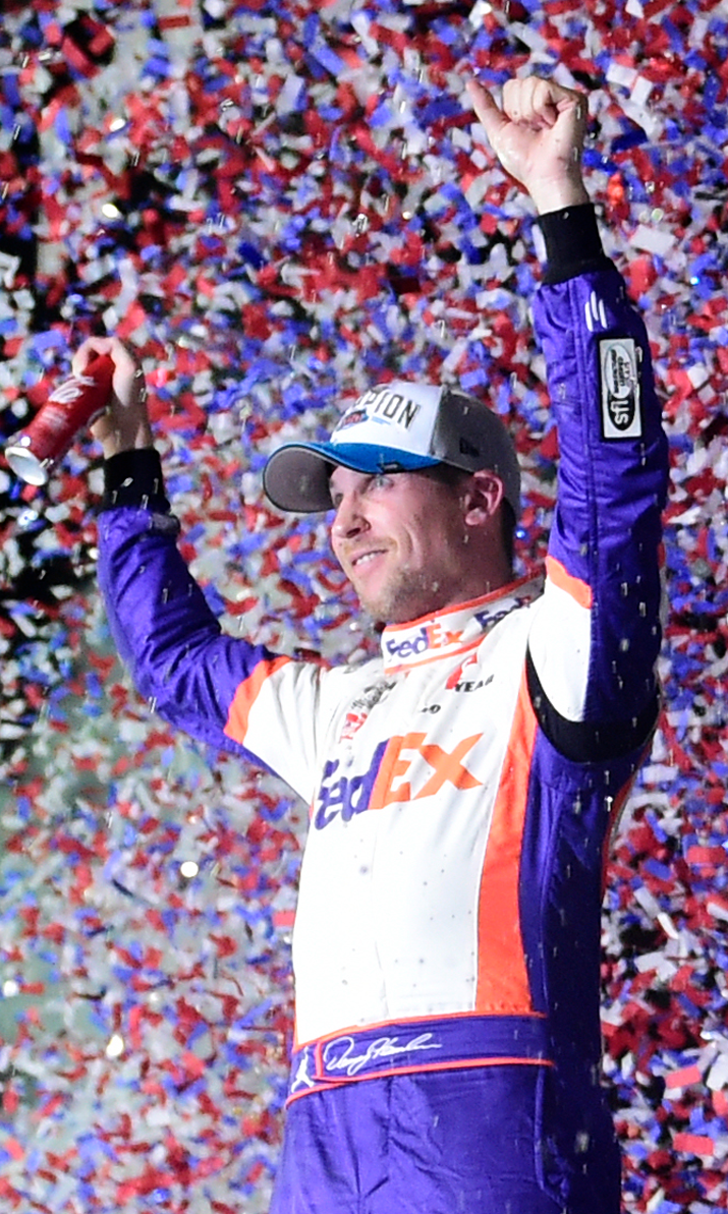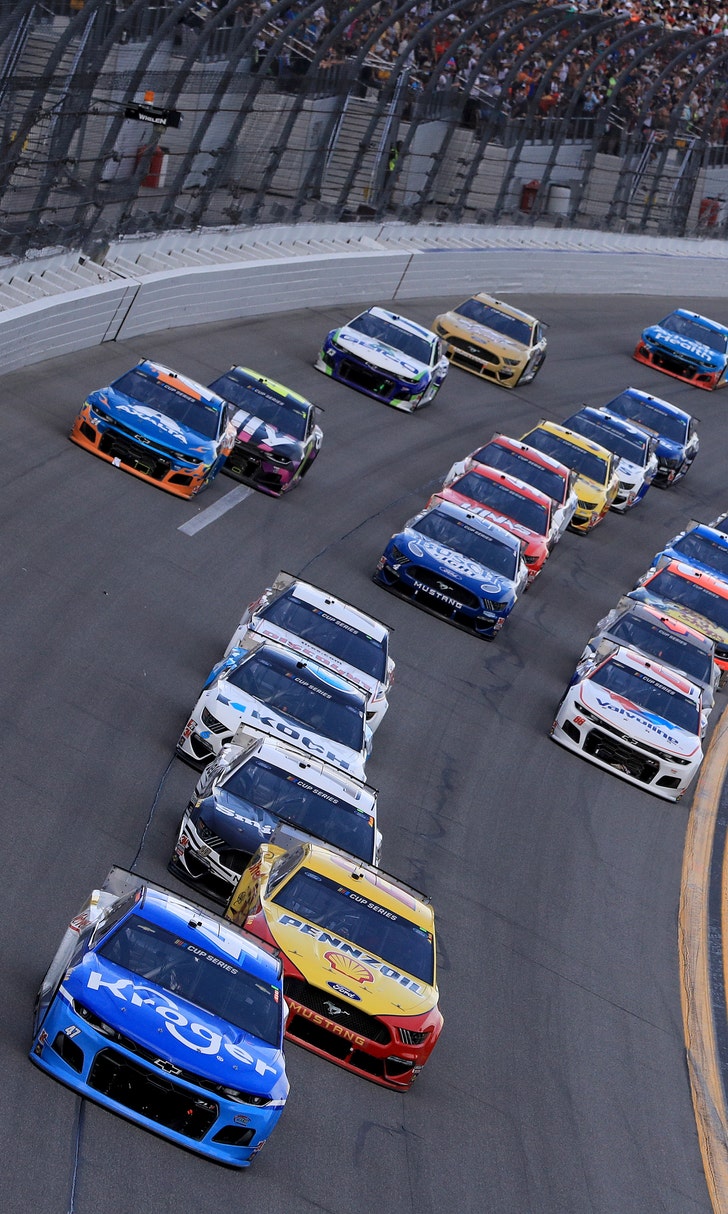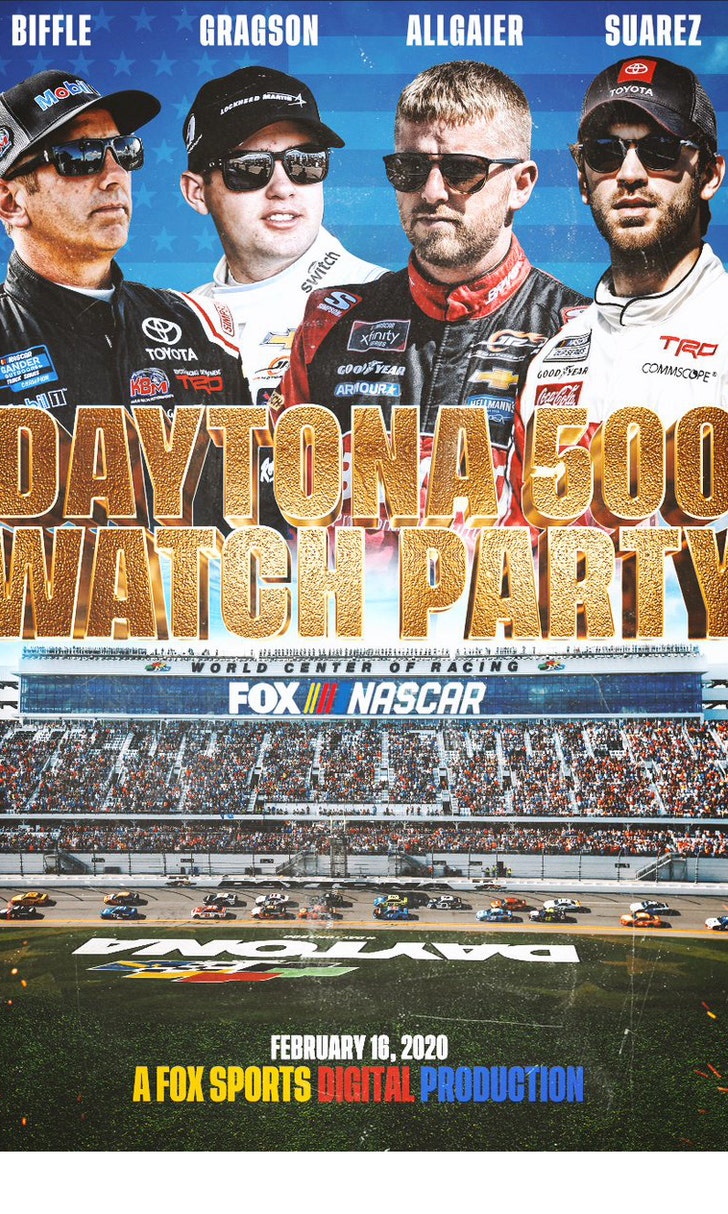 The Daytona 500 Watch Party!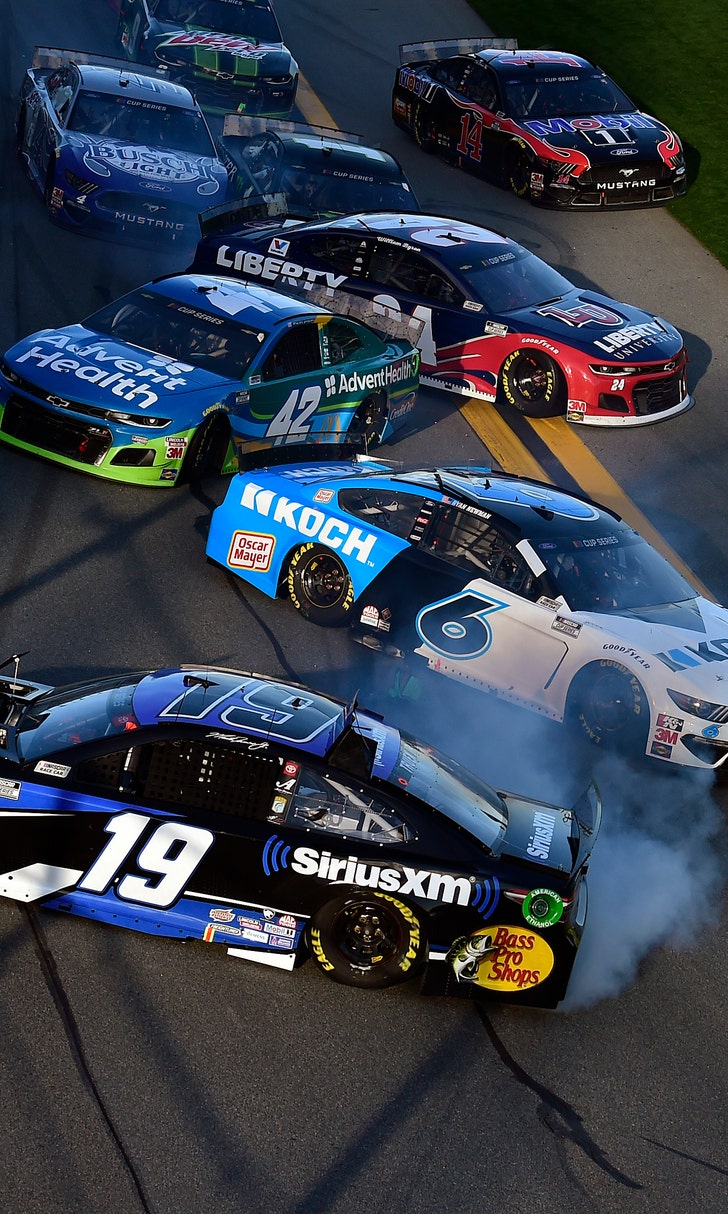 The Numbers Game At Daytona