NASCAR Cup Series
NASCAR Cup Series
Busch due in court to face charges
Published
Aug. 23, 2011 1:00 a.m. ET

NASCAR points leader Kyle Busch was due in court Tuesday afternoon to face charges stemming from a high-speed joy ride in a luxury car.
Busch was charged May 24 with driving 128 mph in a 45 mph zone in a bright yellow 2012 Lexus. The hand-built LFA sports car is valued at nearly $400,000 and was on loan to Busch from Lexus. He was cited for careless and reckless driving, as well as speeding.
There was a murmur in North Carolina District Court in Iredell County on Tuesday morning when Busch's name was called by assistant district attorney Josh Green. The NASCAR star was not present and was expected to appear before District Court Judge H. Thomas Church after the lunch break.
Busch is coming off his Sprint Cup series-best fourth victory at Michigan on Sunday, and he holds a 10-point lead over five-time defending NASCAR champion Jimmie Johnson in the standings. His next scheduled race is Wednesday's Trucks Series event at Bristol, where he's the defending winner of Saturday night's Cup race.
Spanning all three of NASCAR's national series, Busch has won the last five events at Bristol and was likely eager to get past the court date and back to the track.
Busch, who told the deputy who pulled him over the Lexus was "just a toy," has apologized for the ride and chalked it up as a "lack of judgment." He and his wife, Samantha, were in the car when he was pulled over on the two-lane road in an area near a subdivision, a day-care center and a church.
"I'm certainly sorry that it happened," he said in a media session two days after the incident that showed he realized the flippancy of his "just a toy" remark.
"It wasn't a toy, it's a high-performance vehicle. It should be driven with caution. Obviously, I didn't have caution and I had a lack of judgment," he said.
"There's probably reason why on the TV commercials that they always show at the bottom, 'Professional driver, closed course.' Mine was not that. Again, I apologize sincerely. All I can do is make sure it doesn't happen again."
Since then, Busch has announced he'll participate in the teen safe-driving program B.R.A.K.E.S., which was developed by drag racer Doug Herbert.
Herbert's two sons were killed in a 2008 accident attributed to speeding, and the drag racer established the "Be Responsible And Keep Everyone Safe" program to teach teenagers safety behind the wheel.
Busch agreed to sponsor 300 students in the program, as well as participate in some of the sessions.
---
---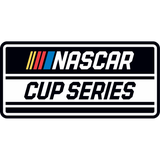 Get more from NASCAR Cup Series
Follow your favorites to get information about games, news and more
---