NASCAR Cup Series
NASCAR Cup Series
Burton: Gen 6 needs to bring back fun
Published
Jan. 22, 2013 12:00 a.m. ET

Richard Childress Racing's Jeff Burton knows that there is one thing that, in the end, will be more important than anything else when it comes to NASCAR's new Generation 6 car — how it performs on the racetrack.
Burton, one of the thought-provoking veterans in the Sprint Cup Series, seems pleased with the car. He applauds that the new model — as he says he heard in a phrase Monday — will "put the stock back in stock-car racing."
In the end, though, when the sheer excitement of watching the Gen 6 develop, of seeing something one truly recognizes on the track and simply seeing something new wears off — there will be one thing fans are looking for the most — performance.
First, Burton says he is genuinely excited to bring fans a race with cars on the track that looks like the ones they drove to it.
"I think that's good for the manufacturers," he said. "We've got V8, fuel-injected rear-wheel drive race cars in the showroom; V8, fuel-injection, rear-wheel drives on the racetrack that look like a street car. I think that's a great thing.
"The bottom line, though, is how many people want to watch them."
And that, in the end, will be how this car is judged. Certainly the early races will be an indication of what this model promises. So will fans see more passes? More side-by-side racing? What will be the mark of the model?
"This car has got to step up the competition," Burton continues. "It's got to step up the quality of races.'
Burton said that it dawned on him in the last year that he needed to stop defending racing in terms of whether it was good as the racing was 10 years ago. He said that it has long been his opinion that racing was no worse now than it was then — but that's no longer the measuring stick.
"The X Games, computer games, all these things have changed the way people look at entertainment and look at how thrilled are they when they watch it," he said. "We've got to bring something to the track that's more fun than it used to be to get back where we were."
Racing now, he says, has to be better. There must be excitement.
He's pointed out recently that when the series moved racing from unique tracks like Rockingham Speedway and North Wilkesboro Speedway, when Darlington Raceway changed to having one race and those moved to flatter tracks, that took away some of the action.
"So we've got to find a way to get that action on the tracks that we're on," he said. "So what matters most is how the cars perform. I believe they'll perform better, I believe they'll put on better races, but time will tell.
"We'll see what happens, but that's the most important thing about it. Manufacturers need their identity, but the sport's got to have an identity too and that identity has got to be fun, exciting, seat-of-your pants, this is hard-core racing."
So what exactly would be a more exciting race? Burton laughs at the idea of answering the question.
To him, he said, leading all the laps and winning at New Hampshire as he did in 2000 fit that bill. He was making history, doing something different. But reaction to it didn't exactly measure up to what he perceived.
"I led every lap at New Hampshire, I thought it was a historic moment, I thought it was cool ... and everybody else thought it sucked," he said.
And then there's the case of Bristol Motor Speedway, which met the call for more side-by-side racing early last year only to face criticism over the new style of racing and revert back to the tougher, more crash-conducive racing of the past.
Certainly, it's hard to know exactly what will draw fans to the track more or will make the racing more competitive.
Yet with the new car, an effort is being made to make racing something people can relate to more — and that both competitors and fans can find more exciting week to week.
"The bottom line is we need to be doing everything we can that's reasonable to make the racing fun to watch," he said. "You've got to be careful when you make the spectacle of motorsports more important than it just happen naturally, you're messing with fire. But we do have to have some action."
---
---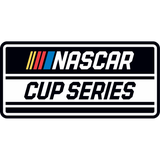 Get more from NASCAR Cup Series
Follow your favorites to get information about games, news and more
---