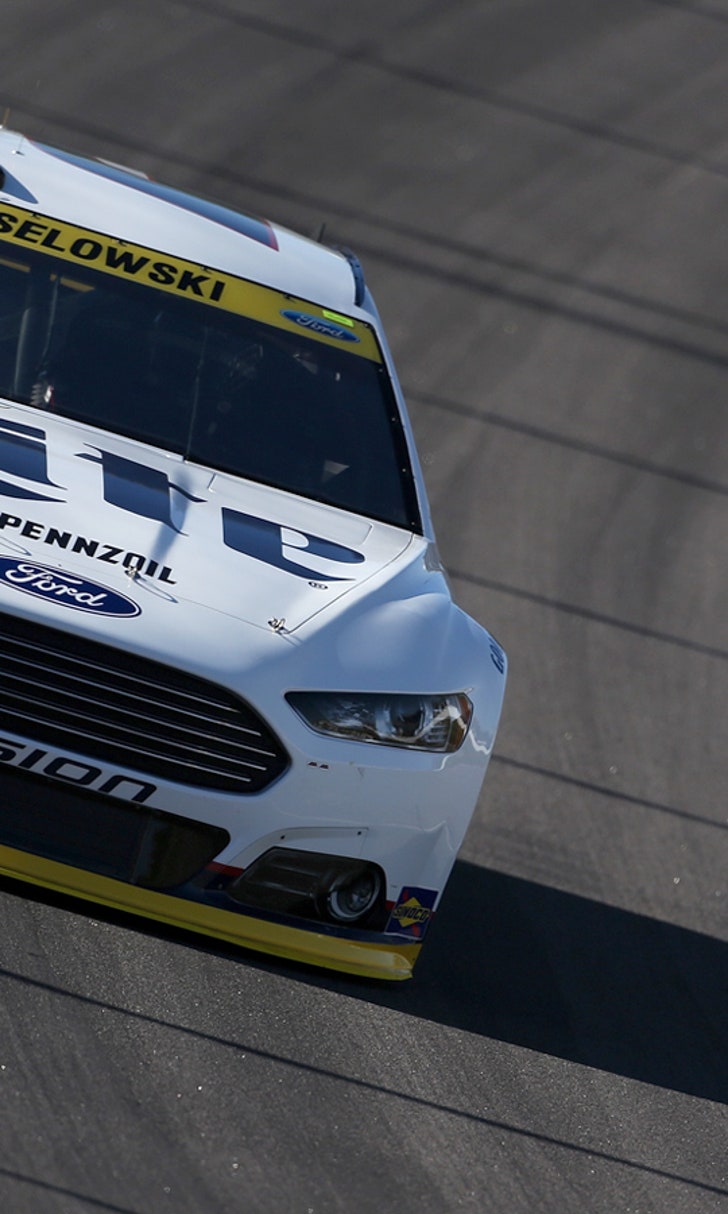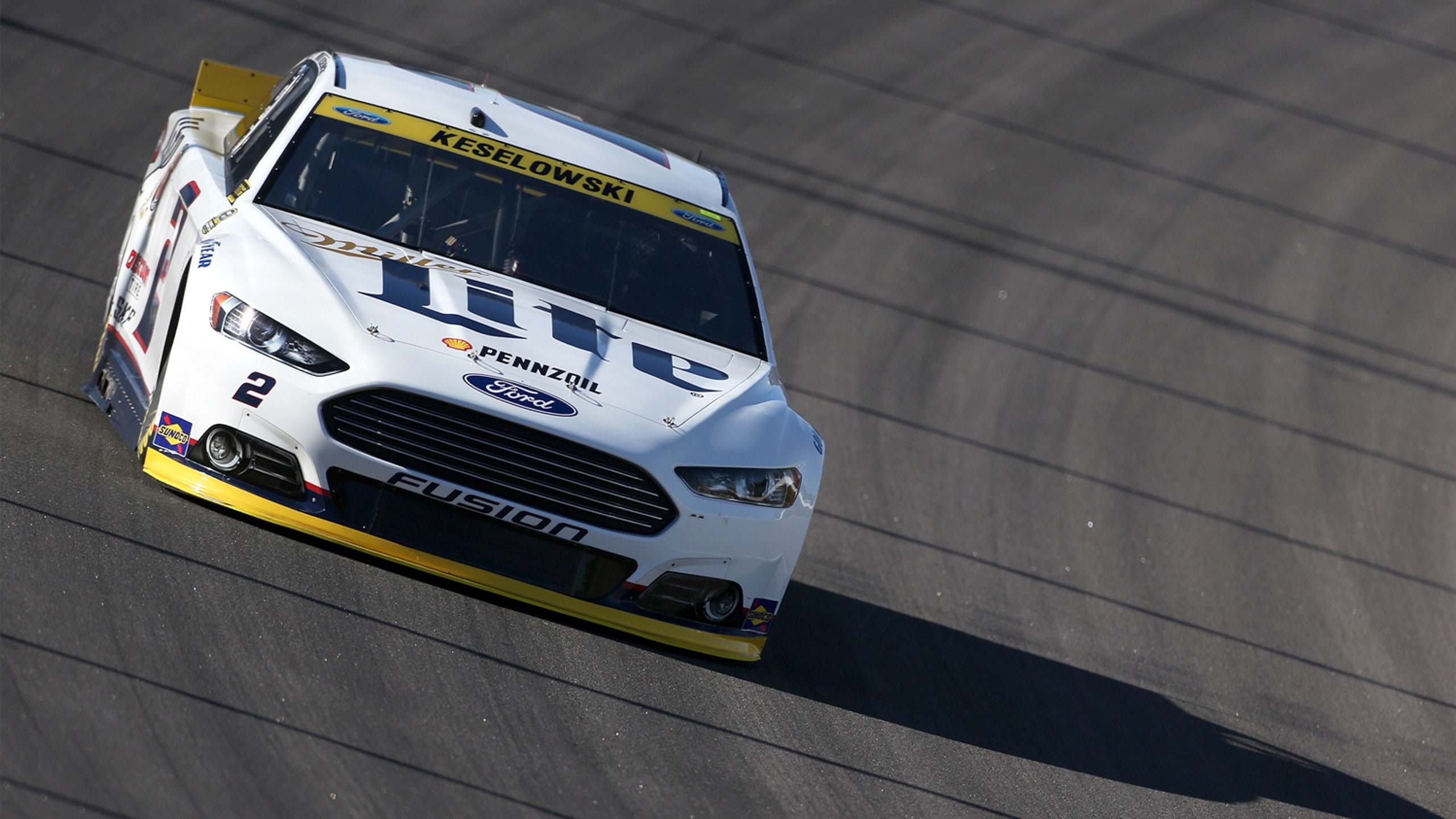 Brad Keselowski wins the pole for Chase race at Kansas Speedway
BY Jared Turner • October 16, 2015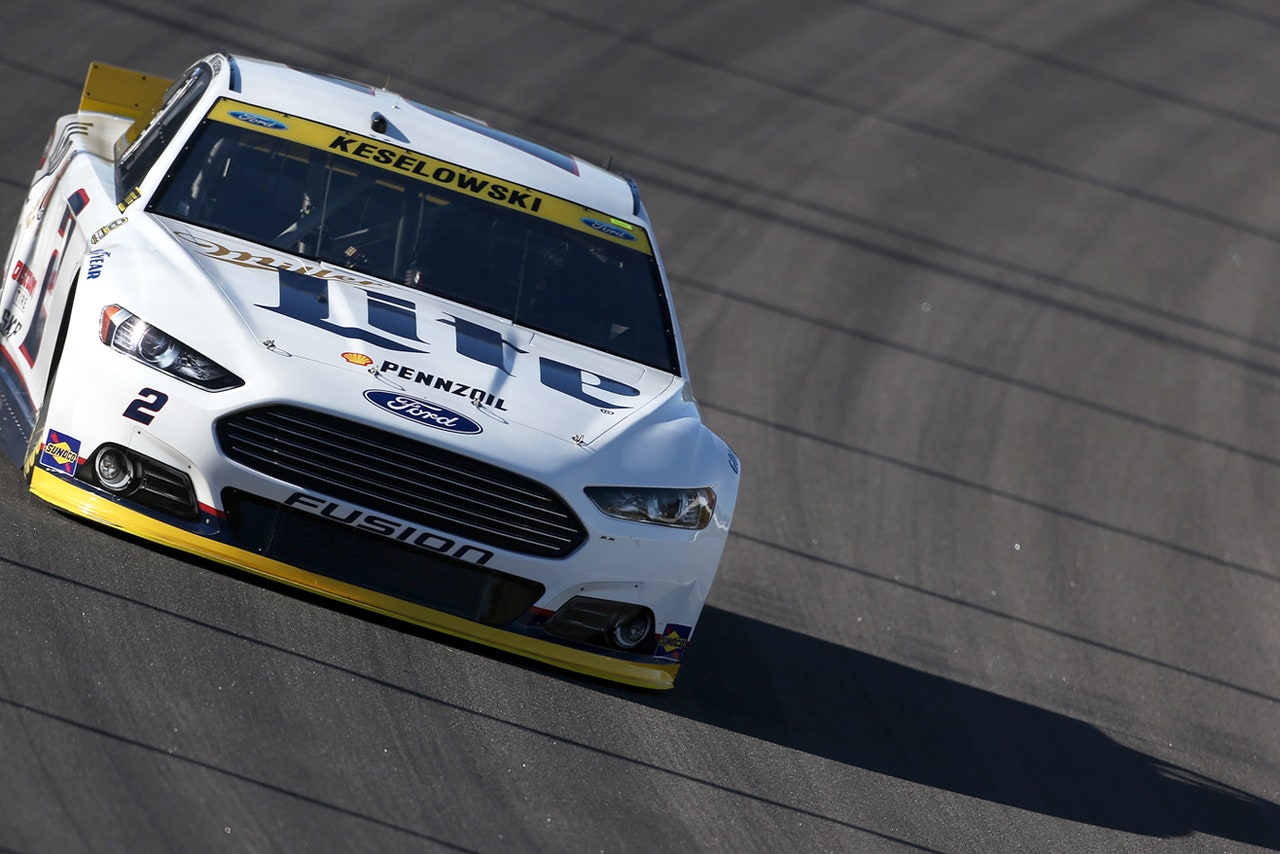 Brad Keselowski scored his 10th career NASCAR Sprint Cup Series pole on Friday, snaring the top starting spot for Sunday's Hollywood Casino 400 at Kansas Speedway.
Keselowski, the driver currently on the bubble for advancing to the next round of the Chase for the Sprint Cup, led all qualifiers with a blazing-fast lap of 195.503 mph. Fellow Chase driver Carl Edwards (195.454 mph) will join Keselowski in leading the field to the green flag for Race No. 5 of NASCAR's 10-race playoff.
"I'm still kind of shaking," Keselowski said after getting out of his No. 2 Team Penske car. "I've always felt like Darlington is the hardest qualifying session of the year, but this is harder. You're right on the fringe of being wide open."
Although Keselowski has a prime starting spot, he'll have to forego first dibs on pit selection as a result of a penalty his team incurred this week for accumulating four written warnings from NASCAR for issues in the inspection line.
"It fuels something inside of me," Keselowski said of the penalty. "As a team we'll have to deal with it the best we can."
Edwards will have the No. 1 pit stall as a result of the penalty on Keselowski's team.
"That's a gift," the Joe Gibbs Racing driver said.
Chase drivers Kyle Busch, Kevin Harvick and Denny Hamlin completed the top five. Chase drivers Jeff Gordon and Martin Truex Jr. were sixth and seventh, respectively, followed by non-Chaser Ryan Blaney, and title contenders Kurt Busch and Ryan Newman.
Chase driver Matt Kenseth (11th) and non-Chaser Greg Biffle (12th) were last among the dozen drivers who reached the third and final qualifying round.
Just two Chase drivers -- Joey Logano and Dale Earnhardt Jr. -- failed to make the final qualifying round.
Logano, who starts 14th, has nothing to sweat, however, since he's the one driver who has already punched a ticket to the next round of the Chase.
Earnhardt will start 15th, last among the 12 title contenders, but the Hendrick Motorsports driver was fairly upbeat after his qualifying run.
"I was tight in the middle of (turns) 3 and 4 all day, but we were trying to work on it ... and I just barely missed (the final qualifying round)," said Earnhardt, who is 11th in the standings among the 12 championship-eligible drivers. "I liked some things I saw today, and I think the car has good speed."
With one race down and two to go in the Chase Contender Round, Earnhardt, Kenseth, Kyle Busch and Newman are the four drivers on the wrong side of the cutoff for advancing to the next round.
---
---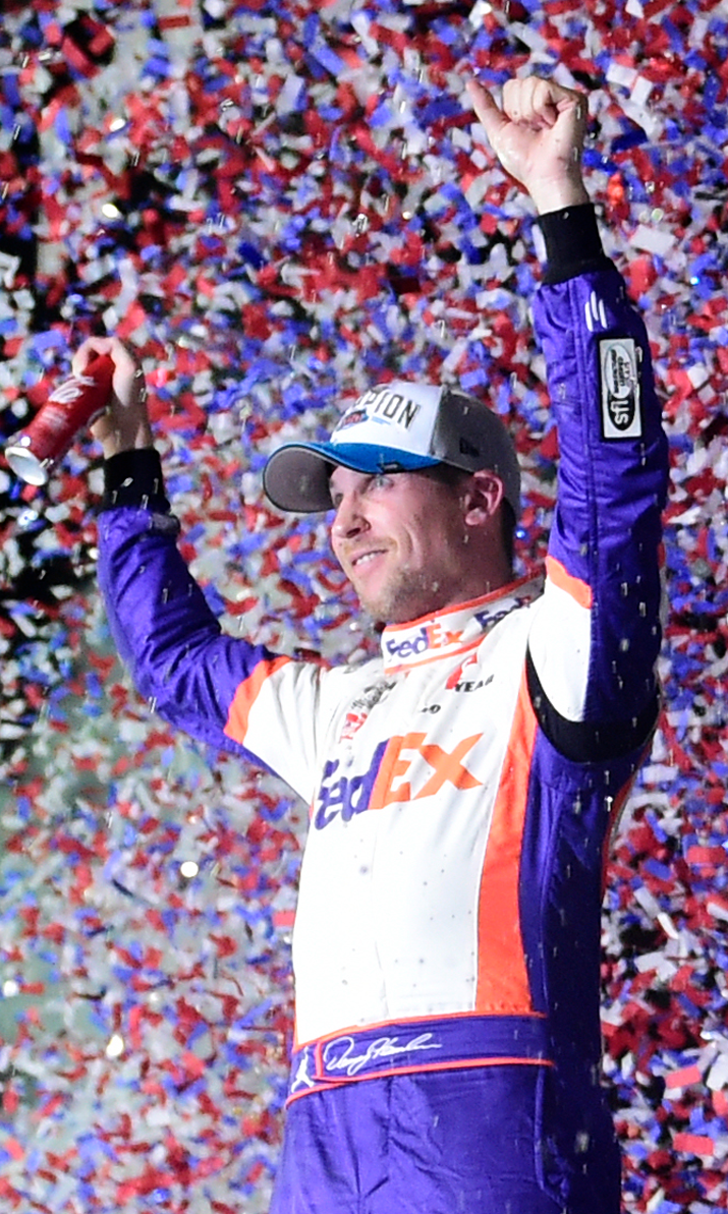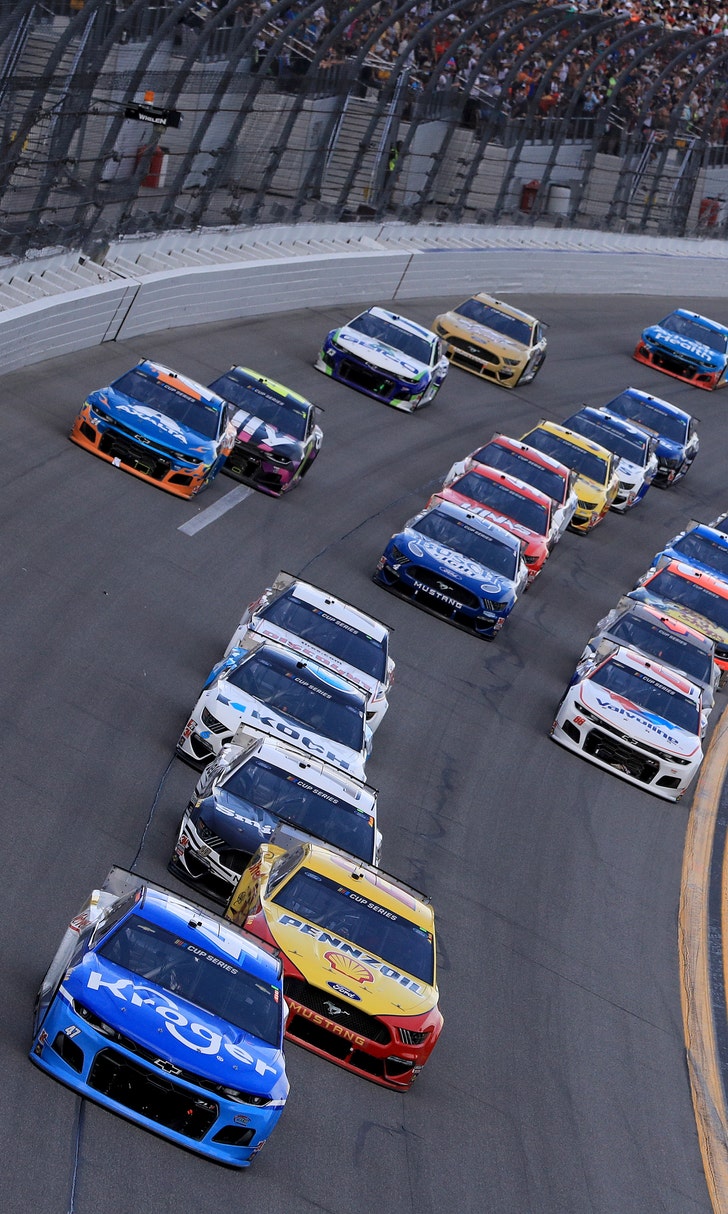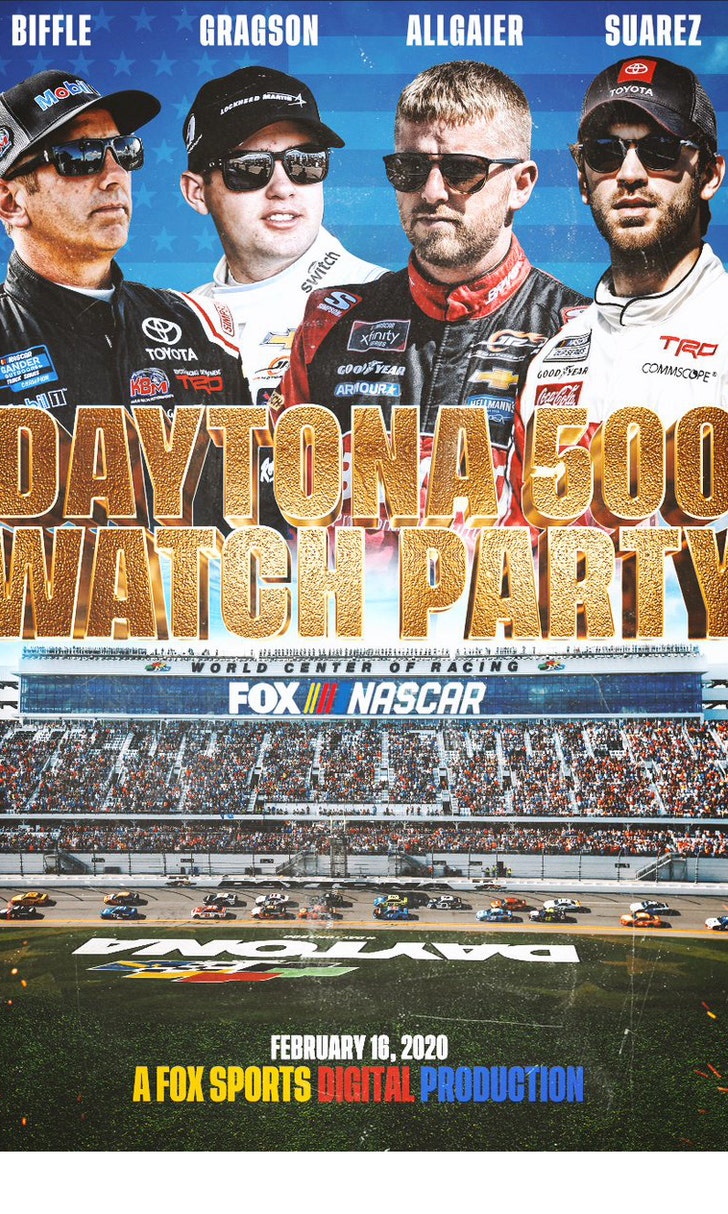 The Daytona 500 Watch Party!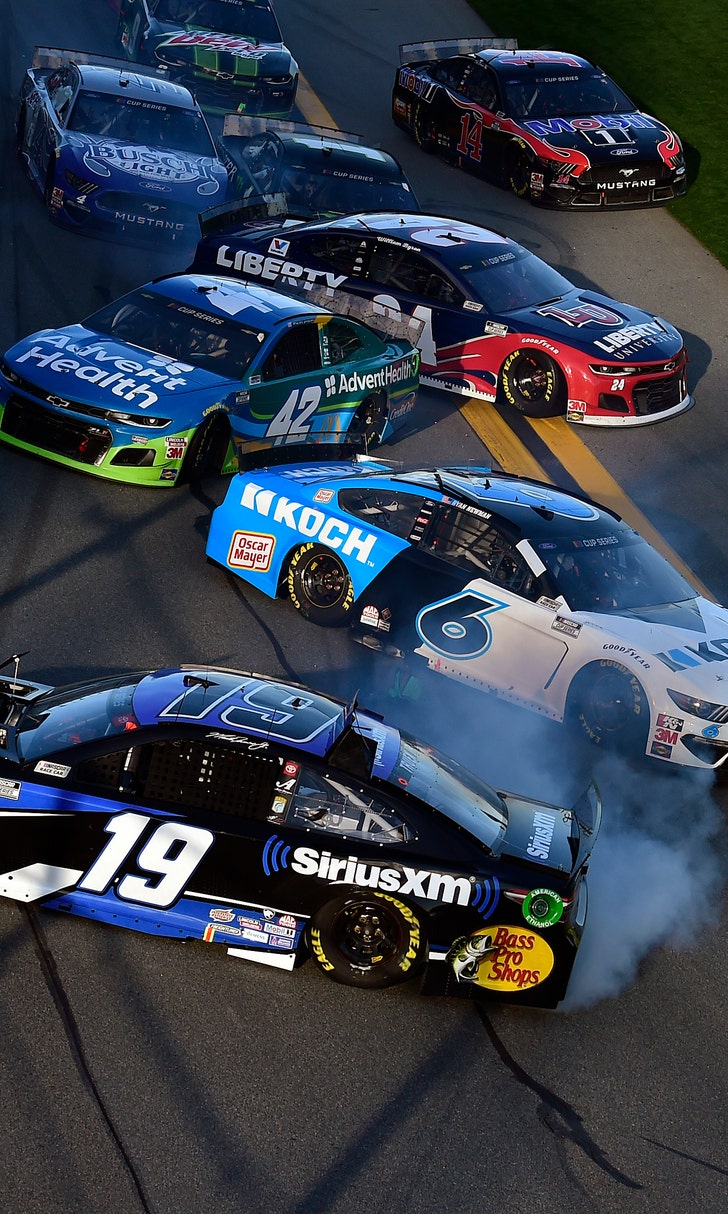 The Numbers Game At Daytona