NASCAR Cup Series
NASCAR Cup Series
Bowyer, Gordon feud still rages
Published
Jan. 10, 2013 12:00 a.m. ET

Clint Bowyer doesn't know how he ended up on P. Diddy's yacht on New Year's Eve while on holiday in St. Barts.
Nor does he know how his NASCAR rival Jeff Gordon ended up at the same party. Gordon was equally surprised.
"The question is how he got on the yacht," Gordon wondered during preseason testing Thursday at Daytona International Speedway.
But once aboard, Bowyer, who hails from the Sunflower State, realized quickly he wasn't in Kansas anymore.
"It was the damnedest boat you've ever seen in your life," Bowyer remarked of the ship owned by the rapper also known as Sean "Puffy" Combs.
"I'm from Kansas. We don't have big boats in Kansas. We don't have very big bodies of water. So, I think he was on that same boat," Bowyer said with a laugh. "But there were a lot of other people on there, and there was a big time being had. So, yes, he was on there. I think it was on the same island.
"I'm pretty sure he was on there. It was pretty late."
But the "Battle in St. Barts" — or, the rematch between Bowyer and Gordon after their ongong feud from 2012 — never materialized. And Bowyer didn't want to discuss it. Yet when pressed for details, the affable driver couldn't resist.
"Yes, we held hands and walked on the boat, discussed the past year and enjoyed ourselves throughout the whole vacation," Bowyer said with a grin. "That was the one person that I definitely wanted to vacation with. Yes, I couldn't wait to get there for that very reason."
As rivalries go, the feud between Bowyer and Gordon — which ignited at Martinsville Speedway in April and escalated throughout the season before exploding in Phoenix after the four-time champion dumped Bowyer's No. 15 Toyota — appears far from over.
Throughout last year, the grudge lingered primarily from the Hendrick Motorsports side. After the Phoenix row, Gordon acknowledged he was simply "fed up" with the way Bowyer raced. And he still hadn't forgiven the Michael Waltrip Racing driver for taking him out in the Goody's 500 at Martinsville when Gordon was contending for team owner Rick Hendrick's 200th win.
St. Barts seemed to be the NASCAR go-to vacation spot this offseason, and the rivals knew beforehand that they both would be in the same place.
When Gordon was asked at the Sprint Cup Series Awards banquet in Las Vegas last month to offer odds on if the battle in St. Barts would decide it all, he replied, "I think it just shows the love and passion that Clint has for me, that he chose to take his only two weeks off and come hang out with me in St. Barts."
When asked about his version of events, Gordon said, "It was just an amazing event that P. Diddy had. We were just hanging out, having a good time, and on walks Bowyer and (Kevin) Harvick and a couple of other folks. . . . We talked. We talked — and I had a great New Year's."
Bowyer finally quashed the discussion Thursday with an exasperated, "Who cares?"
He was more than willing to discuss his time on the island, even though after this trip Bowyer and Kevin Harvick forever will be known as the party crashers.
"The coolest thing was just being down there," Bowyer said. "I've never been much out of the country — the Bahamas. I found that place (St. Barts) a few years back and went down there. It's a neat place to vacation — so, so different from any place I've ever been. Just to be able to hang out and ring in the New Year in such a cool fashion. It was almost surreal to be on a boat like that. It's just incredible. P. Diddy's boat . . . we just stumbled down there. I don't even know that we were invited. We just went. Harvick and I just made our way down there. It was bigger than my 14-foot johnboat, I can promise you that."
---
---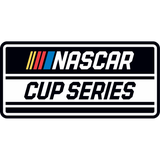 Get more from NASCAR Cup Series
Follow your favorites to get information about games, news and more
---