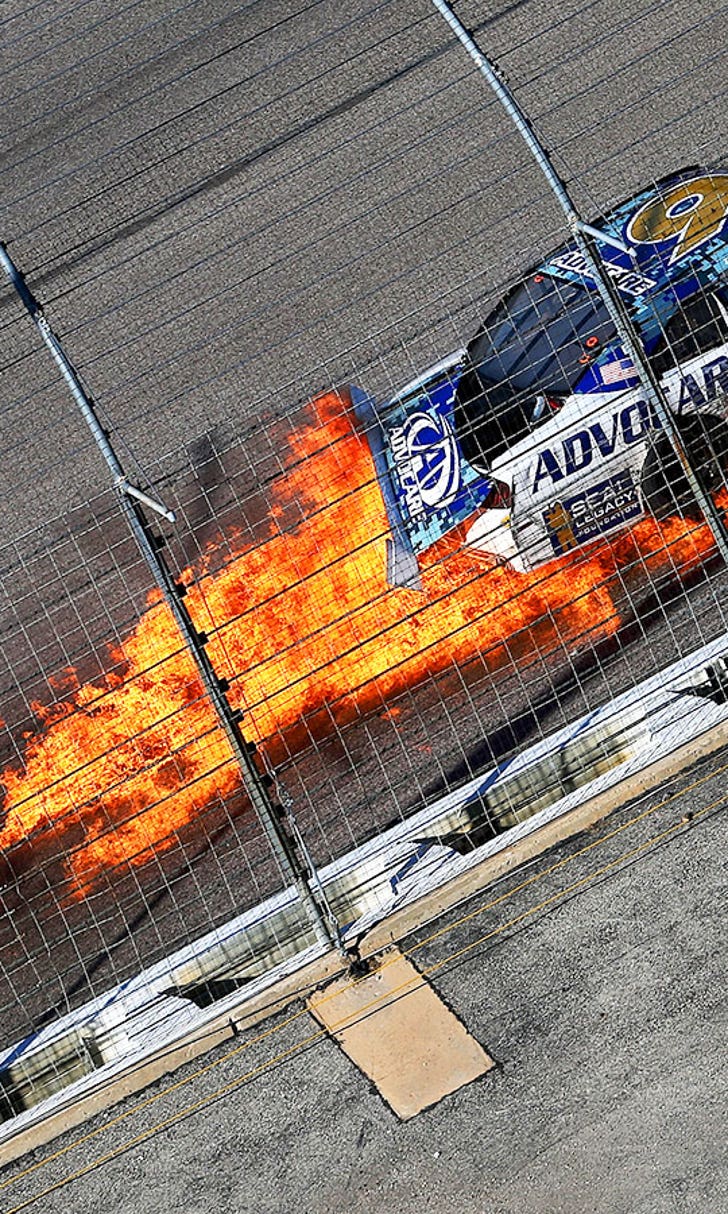 Bayne's car bursts into flames after hitting wall while leading NNS race
BY foxsports • November 1, 2014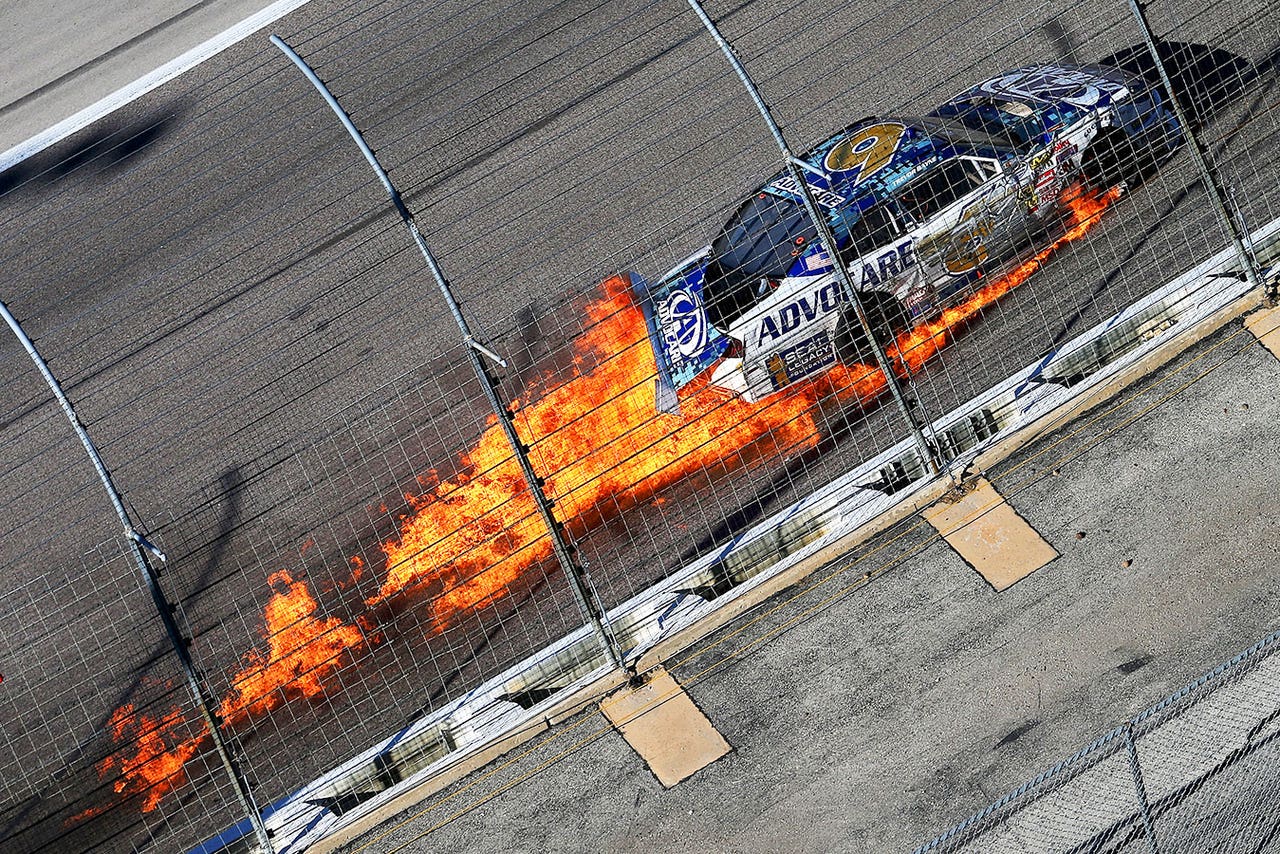 What was shaping up as a solid day for Roush Fenway Racing's Trevor Bayne went away in a flash when his No. 6 Ford hit the outside wall hard on Lap 48 of Saturday's NASCAR Nationwide Series race at Texas Motor Speedway.
Starting from the outside of the front row, Bayne had made his way to the race lead around pole sitter Joey Logano and was leading when the car made a sudden move in Turn 1 and slammed the outside wall before bursting into flames.
Bayne had led a total of 15 laps before hitting the wall and bringing out the second caution of the day.
Still searching for his first Nationwide Series victory of the season, Bayne was beyond frustrated by the incident that ended his day prematurely.
"I guess I had a tire go down, but I haven't seen anything to know," said Bayne. "The way the it caught fire, maybe a break line, I'm not sure. It makes you either want to cry or laugh. I don't which to do. Probably not laugh, because this is the best Nationwide Insurance car I've ever had. Our No. 6 was just hauling the mail today. I don't know how to describe it. It's not like it drove great, it just had a lot of speed all weekend long.
"I thought we had a good shot to win the race," he said. "These guys deserve to win. Advocare deserves to win. I feel like I do at some point, but guess God has a plan for my life and it wasn't to win today, unfortunately."
Bayne said he had no indication the car was going to shoot into the outside wall before the incident occurred.
"There was no warning," he said. "I just wonder why it caught fire so fast, whether that was something after the impact or sometimes that happens if a brake line comes off or an oil line, I hadn't even thought about that. The way that it went, it had to be a tire to me, the way that it felt."
Team owner Jack Roush said it appeared the tire did not wear out, but was likely cut after running over a piece of debris on the track.
This is just the third DNF for Bayne this season, who entered the day with five top fives and 20 top 10s, but no wins.
"Man, it never happens when you're running 20th and struggling along, it always happens when you have a great race car," said Bayne. "I can't thank my guys enough for working so hard like they did in the last two off weeks. It paid off this weekend with a fast car. We have two races left this year to go get a win for Advocare in the Nationwide Series, but I thought it was today for sure."
VIDEO: Watch as Trevor Bayne's car hits the wall and becomes engulfed in flames
---
---