NASCAR Cup Series
NASCAR Cup Series
Auto Racing Package: Earnhardt off to strong start
Published
Mar. 28, 2012 9:44 p.m. ET

Dale Earnhardt Jr. won a career-high six races in 2004 and mounted a decent challenge for the championship.
He's not had a year like that since, not even close. But five races into the season, he feels as good as he did eight years ago.
''I feel the best I've felt, personally, confidence-wise, as I have in a long time. Probably since 2004, when I was winning all them races,'' Earnhardt said Wednesday at Charlotte Motor Speedway.
Earnhardt goes into Sunday's race at Martinsville Speedway mired in a 134-race losing streak that dates back to 2008, his first season with Hendrick Motorsports. He had a solid shot at getting back to Victory Lane a year ago at Martinsville, but wound up second to Kevin Harvick that left Earnhardt's fans feeling a little flat.
Earnhardt led 17 laps and was out front when Harvick passed him four laps from the finish. Earnhardt resisted any urge to try to knock Harvick out of his way in an attempt to reclaim the win. With Kyle Busch right behind him, Earnhardt instead just held on for the second-place finish.
Although his fans wish he'd gotten more aggressive, Earnhardt remains convinced a year later he did all he could.
''I don't know what I could have done other than try to probably get myself blocked wrecking him, or probably get wrecked by somebody behind me,'' Earnhardt said. ''I don't think I could have done anything different that would have made a better outcome for me. If I did anything different, the outcome would have probably been worse for me.''
As he looks back, though, Earnhardt believes it was a monumental moment for his No. 88 race team in what ultimately became a comeback season for NASCAR's most popular driver. Although he didn't win a race, he made it back into NASCAR's Chase for the Sprint Cup championship and wound up seventh in the final standings. It was his best finish since he ended the 2005 season ranked fifth.
''It was a good experience, even though we did lose, and that was really hard to deal with, being so close,'' Earnhardt said. ''But I took a lot of positives from it and that weekend helped us instead of hurting my resolve. Being so close, it helped us as a team and as a driver.''
But Earnhardt said he's feeling even better about his situation now, five weeks into a new season. He opened the year with a second-place finish in the Daytona 500, has three top-10 finishes and is coming off a third-place finish in Sunday's rain-shortened race at California.
His numbers would potentially look better if not for a late speeding penalty that led to his 15th-place finish. He goes into Martinsville ranked third in the standings, and has not been ranked lower than sixth this year.
''I just want the good fortune to keep going. In the big span of things, you are not here for a very long time, and I feel like I've got a lot of career left and I know how difficult it is to right the ship, and how difficult it is to be competitive and compete in this series,'' he said. ''But I ain't taking it for granted. I just want to have a solid year, win some races, get back to Victory Lane.''
Sunday might be the day.
Earnhardt has seven top-10 finishes in his last 10 starts at Martinsville, and, over his last 20 starts, he has nine top-five finishes.
''It's a pretty fun track,'' Earnhardt Jr. said. ''We've had some good success there. I'm hoping to have a good race like we did last year and maybe have an opportunity to try to be in the battle for the win.''
---
---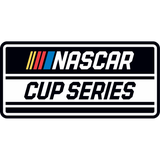 Get more from NASCAR Cup Series
Follow your favorites to get information about games, news and more
---