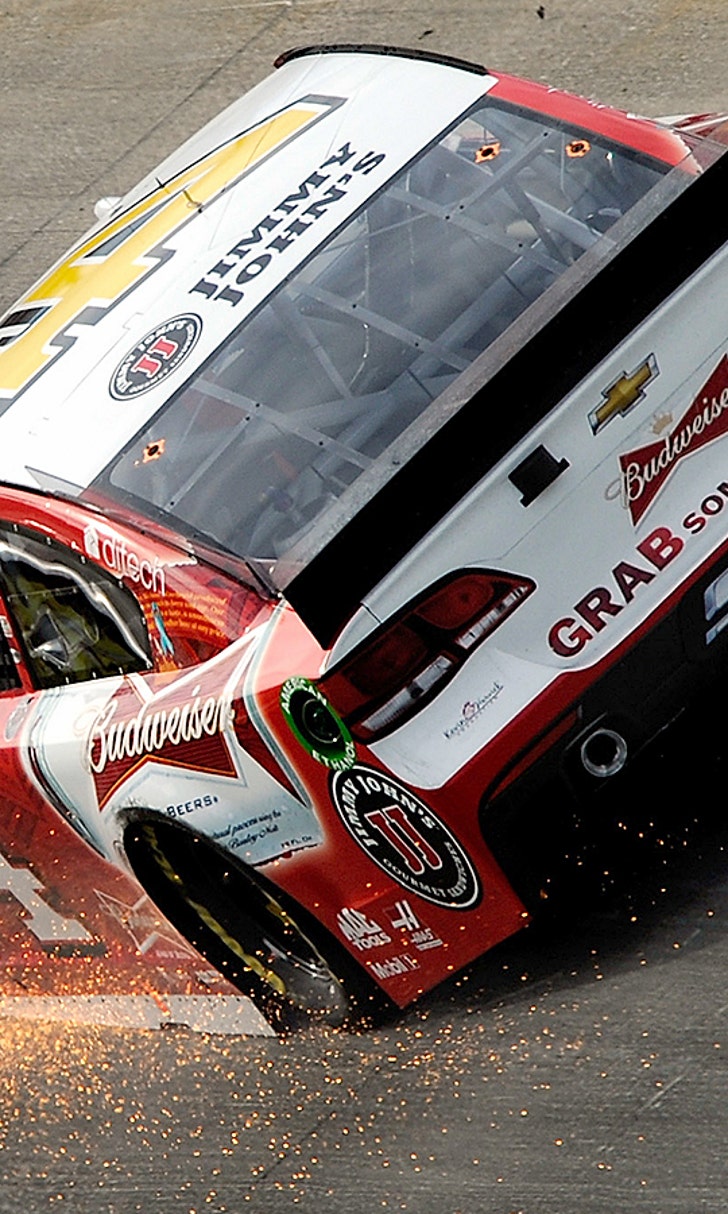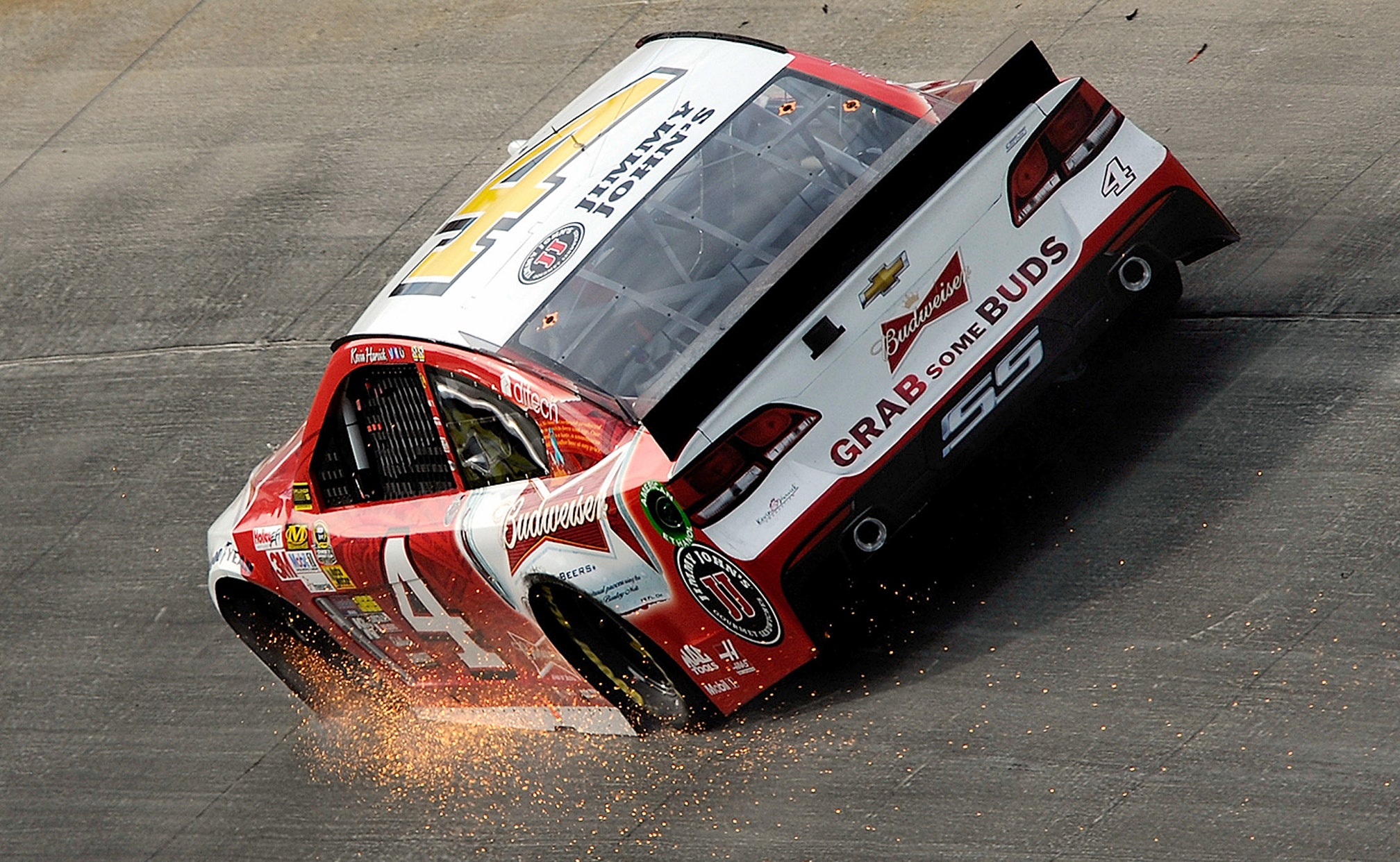 Analysis: 'The Closer' Harvick needs to start living up to his nickname
BY Jared Turner • September 28, 2014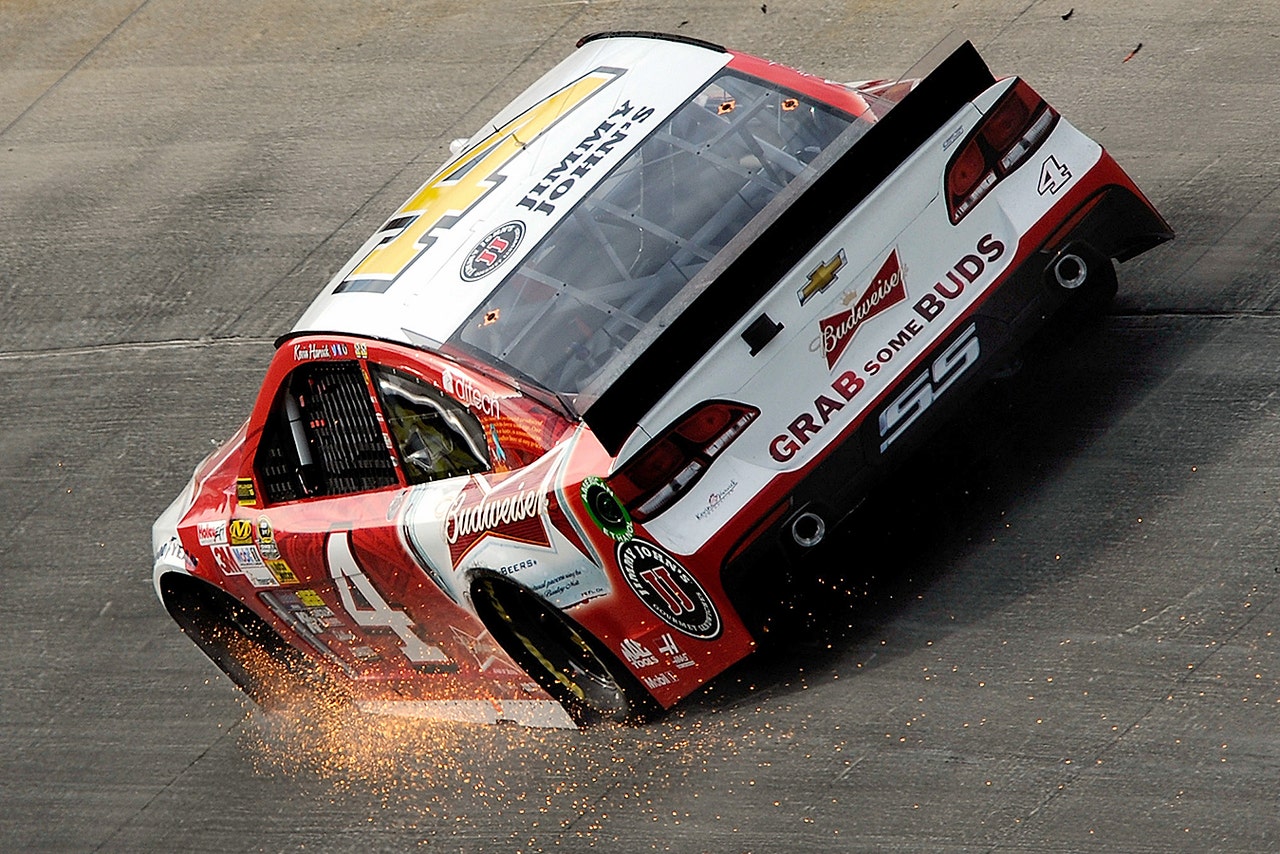 They call Kevin Harvick "The Closer."
The moniker, one of two commonly attached to the driver also known as "Happy," is well-deserved.
Harvick has a long and lucrative history of starting out races a bit slow, only to seemingly come out of nowhere, stick a knife in his competition and wind up in Victory Lane.
How many times has the Bakersfield, Calif., native done this throughout his lengthy run in NASCAR's top series?
Enough to lose count. And certainly enough to earn his nickname.
But in a sport where they say a driver is only as good as his last race, no driver is entitled to the same moniker forever. (Unless, of course, you were "The Intimidator," but that's a story for another time).
In a truly ironic paradox that few could have anticipated, Harvick's single biggest struggle -- and only real struggle -- in 2014 hasn't been running near the front, winning poles or leading laps.
Harvick's chief shortcoming has been that which has traditionally been his greatest strength -- turning fast cars into trophies.
Translation: For the first time in many years, Harvick has been unable to close the deal.
How bad has it been?
Consider the following little nuggets: Harvick has led a season-high 1,592 laps, while the next best driver in laps led -- Brad Keselowski -- has been out front for 1,496 laps.
Harvick has two wins -- both early in the season. Keselowski has five.
So does all the blame for Harvick's failure to close the deal fall on the driver?
Certainly not. In fact, on more occasions than not, a mechanical issue or issue on pit road not of Harvick's making, has been his undoing.
Such was the case once again in Sunday's AAA at Dover, where Harvick led 223 of the race's first 252 laps and appeared to be toying with the competition before his day started coming unraveled -- first with a broken shock and later by a left-front tire failure that ultimately damaged the splitter on the No. 4 Chevy, which was never same after multiple pit stops for repairs.
Instead of celebrating in Victory Lane, Harvick finished an unlucky 13th, and was understandably far from pleased to come up short once again.
"It's just crazy luck," Harvick said. "It's just unbelievable that it can happen. The shock broke first and we could beat them on three shocks, but we couldn't beat them on three tires."
Crew chief Rodney Childers, who joined Harvick this season in moving to Stewart-Haas Racing, was equally downtrodden.
"It's a freak issue," said Childers, noting that Harvick had the same problem with a lug nut in the June Dover race -- only then it was on the other side of the car. "Lug nut bounces off the chest of the changer and goes back in the hole. I don't know how you can fix that unless you have someone to sit there and catch them."
Crazy luck. Freak issues. Yep, Harvick has endured more than his share of both this year, to be certain.
But a team can only make excuses for so long. Eventually someone has to step up and do something to ensure the mistakes don't keep happening. Unfortunately for Harvick, swapping pit crews with teammate and team owner Tony Stewart just before the Chase has done little to alleviate his recurring misfortune.
Not that it's all gloom and doom for "The Closer," though. He is one of a dozen drivers advancing to the Chase Contender Round that commences next weekend at Kansas Speedway. Seven events remain to be run before this year's championship is decided.
Harvick still has time to preserve his nickname -- by closing out the 2014 season the way he used to close out races.
VIDEO: Kevin Harvick suffers a flat tire while leading at Dover
---
---