All-Star lessons could pay off at 600
BY foxsports • May 23, 2011
The fanfare is fading from Saturday night's NASCAR Sprint All-Star Race, but the real dividends are just beginning to pay.
Drivers and teams are focusing on the longer-lasting advantage the all-star and qualifying races offered – information that can be helpful in Sunday's points-paying Coca-Cola 600, which will also be held at Charlotte Motor Speedway. While the sprint-style racing the events last Saturday offered is different from what teams face this weekend, drivers still say they have taken some lessons from it.
For Penske Racing's Kurt Busch, that's a bit of a downer as his struggles last Saturday don't bode well for this weekend. He struggled with his car throughout the all-star event and now his Steve Addington-led team must work to find rapid improvement heading into this weekend.
The big winners, in terms of knowledge gained last weekend, could be Roush Fenway Racing's David Ragan and Penske's Brad Keselowski. Why? Because they raced earlier in the evening during the Sprint Showdown, then transferred into the later all-star race. That gives those teams a deeper understanding of the track and the way it changes over the course of the night – something they will face Sunday. While Keselowski endured a setback with his brake issues during the all-star race, he still logged fast laps – and the knowledge those provided.
Obviously, Carl Edwards and his Roush Fenway Racing team are ones to watch heading into the race after their winning performance Saturday. The greater edge Edwards may have gained is confidence. After his win, Edwards was quick to point out how this victory put behind him past setbacks at the 1.5-mile track.
"We really have struggled at this racetrack," Edwards said. "I have. (Team owner) Jack (Roush) has had a ton of success here. (Crew chief) Bob (Osborne) and I, I would say it's fair to say that we have been not very good here and sometimes terrible. I think that we figured some things out. Bob and the guys have done a really good job. I think it bodes well for the 600, for sure.
"I would hope we can come back here next week with as good or better a car and definitely a lot more confidence than we had before we got here this weekend. That's good."
In general, teams that ran in the all-star race have an edge in terms of where to have the car in terms of setup when they arrive at the track for practices this week.
"Heck, we almost got lapped in the first 30 laps," Richard Childress Racing's Kevin Harvick said. "There at the end we were moving forward, passing cars and (were) competitive, so that'll give us a lot better starting spot than where we were."
As Hendrick Motorsports' Dale Earnhardt Jr. points out, this offers more data to study entering the season's longest race.
He and crew chief Steve Letarte now have a few days to review everything before beginning practices for this weekend's points-paying race.
"Steve will go through everything and check everything out," he said. "We definitely know we need to be better. … We feel like we can definitely improve on this. It is an old car, a couple of generations old. We will bring a better piece next week."
For some, the race just provided a greater level of comfort as they face the 600.
Like Stewart-Haas Racing's Tony Stewart, who finished fourth in the all-star race and commented afterward that the biggest thing he learned was that crew chief Darian Grubb "has a really good setup for this thing."
His car wasn't always perfect, but he discovered it was easy to make changes on pit stops and adjust his car to changing conditions – which makes it the perfect way to set up the car for Sunday night.
"I'm pretty excited about going into next weekend," he said. "... The good thing is that I think we have a package that's going to be good for next weekend."
While teams certainly put their all into winning the all-star race and its million-dollar purse, the race can also work as a sort of test session for the main, points-paying event at Charlotte.
So while the disappointment of not winning the all-star race may have stung at first, that race has already turned into a notebook full of information to be used this weekend.
And that has boosted the confidence of several drivers as they prepare for Sunday night's race.
"Our car was better the longer it went," said Michael Waltrip Racing's David Reutimann, who finished third in the race. "The 600-mile race is going to be more of what we need and be more suited to what we had."
---
---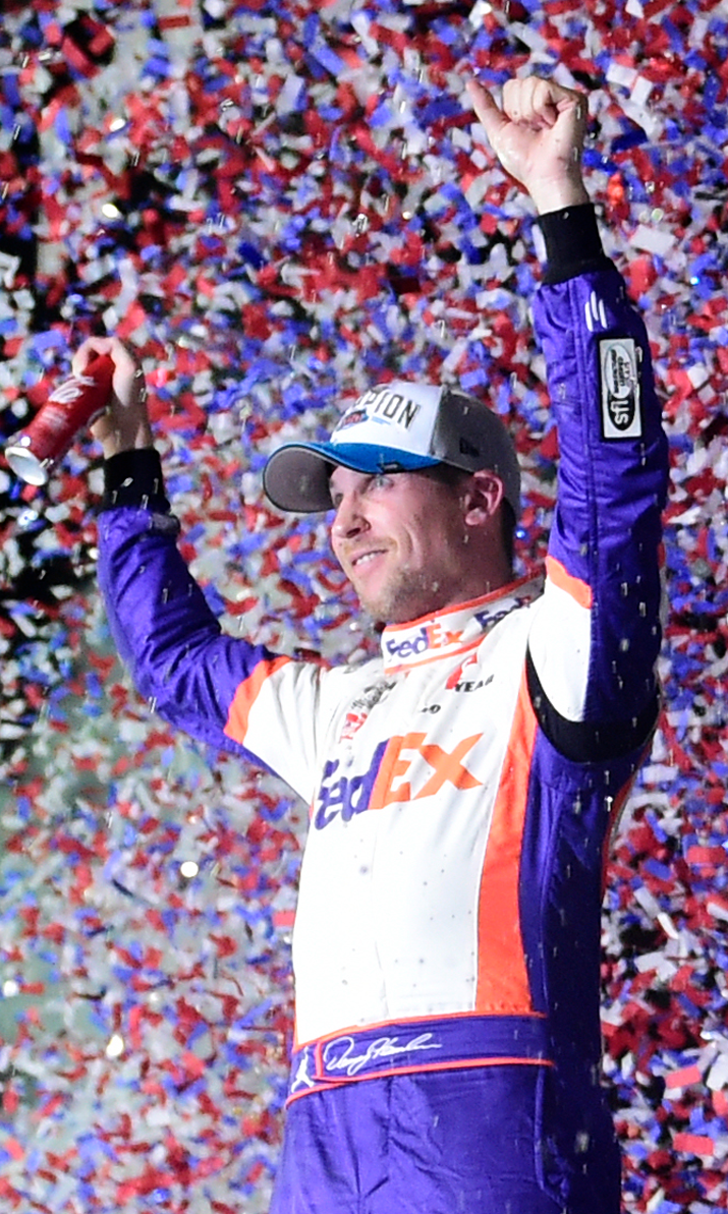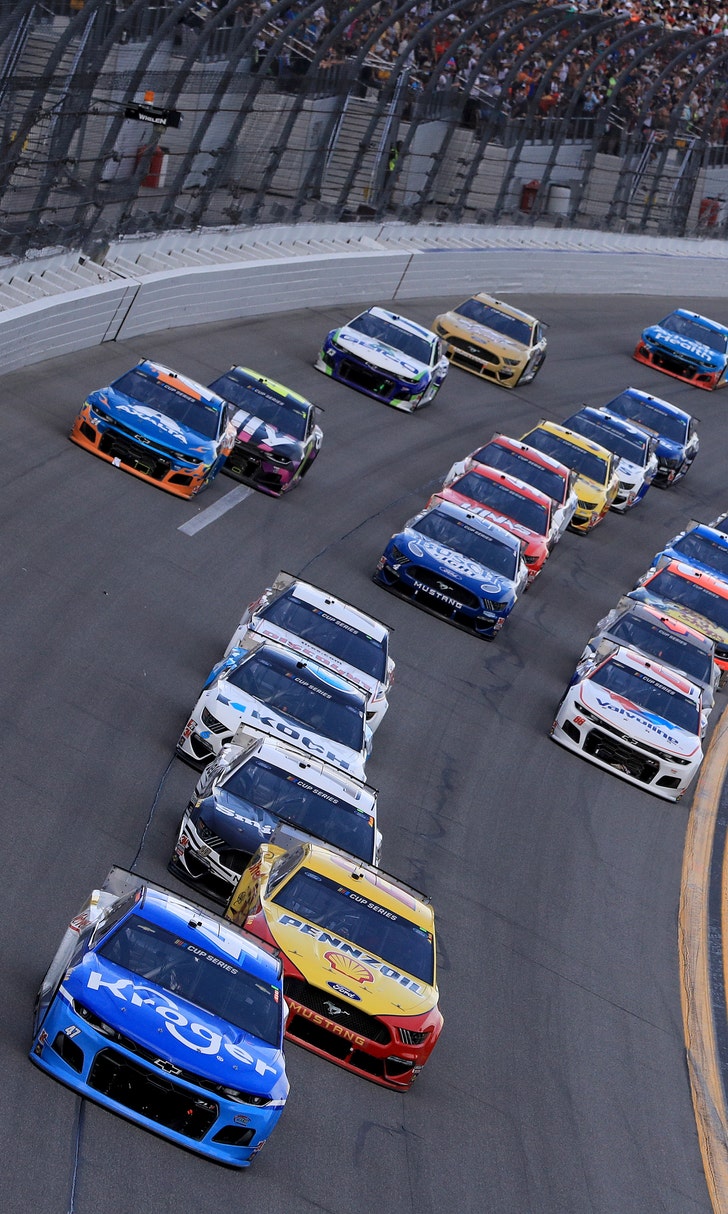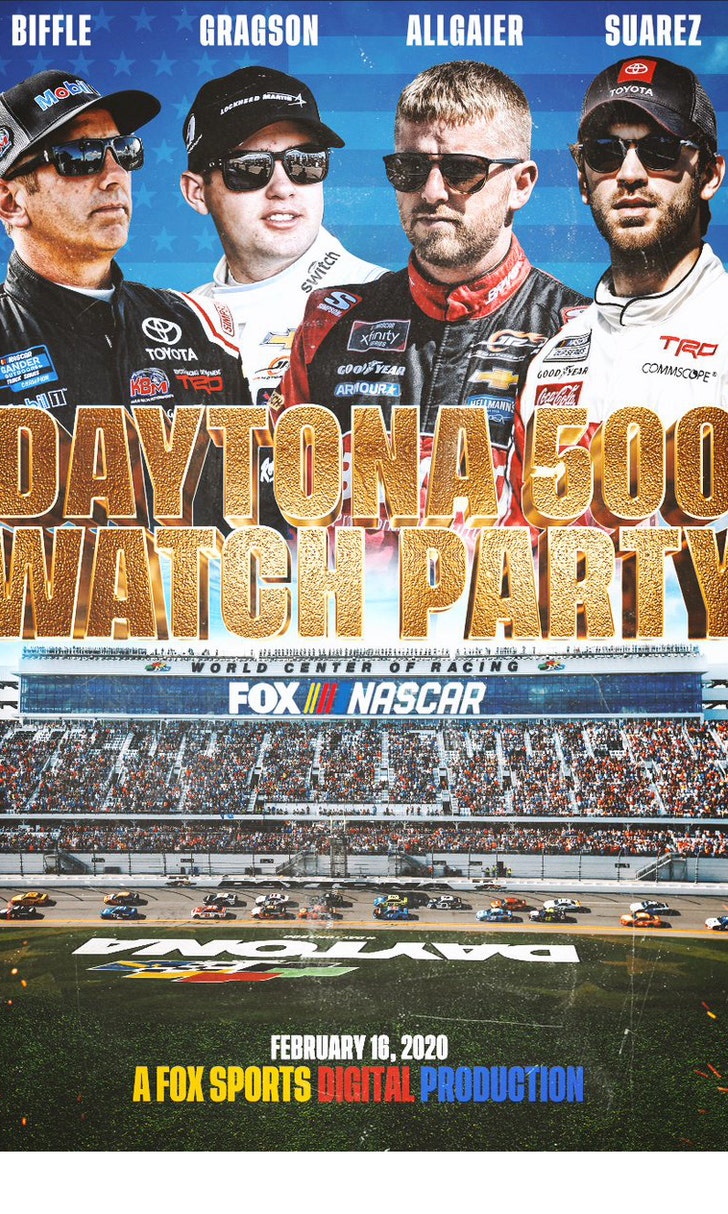 The Daytona 500 Watch Party!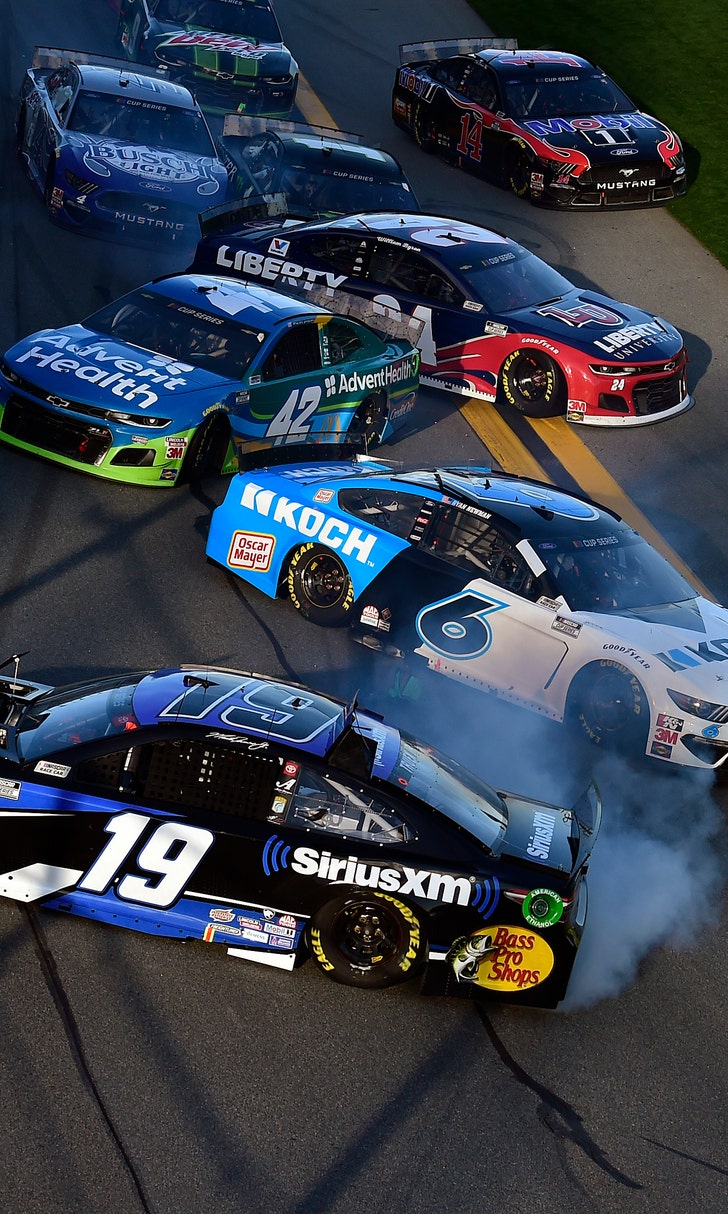 The Numbers Game At Daytona