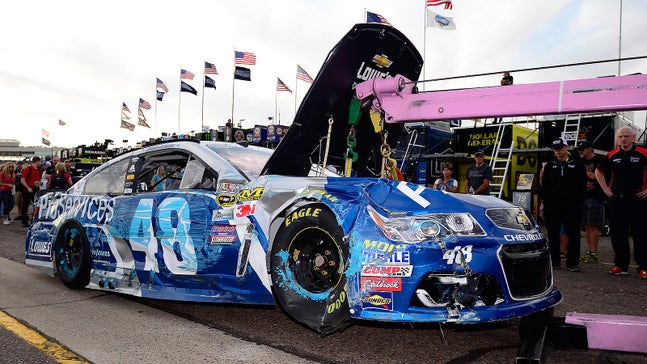 5 revelations from a wild NASCAR Friday in Phoenix
Published
Mar. 12, 2016 9:04 a.m. EST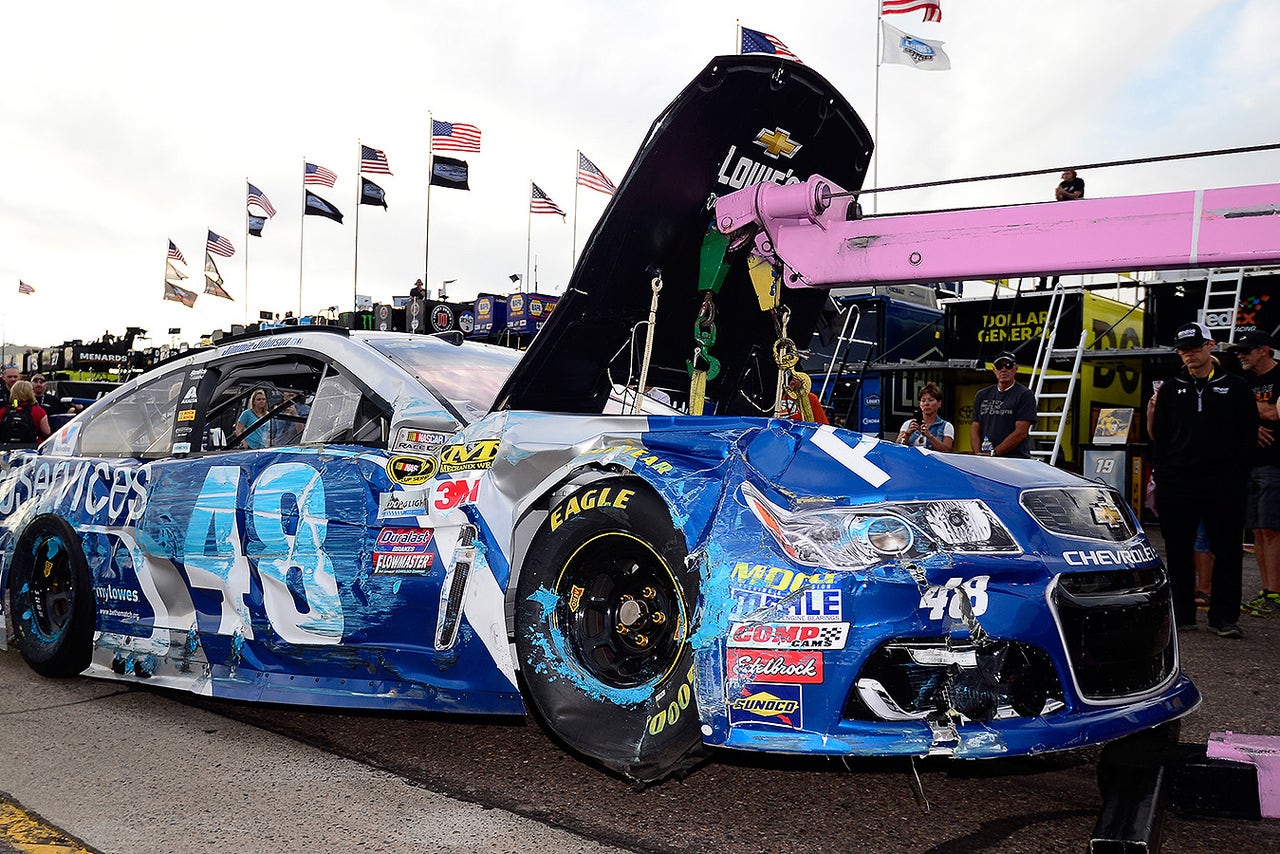 The NASCAR Western Swing has reached its midpoint, with the Sprint Cup teams at Phoenix International Raceway for Sunday's Good Sam 500, the fourth of 36 points races on the NASCAR schedule.
Here are five things we learned on a beautiful Friday in Arizona's Sonoran Desert.
UNHAPPY HARVICK -- Seven-time Phoenix winner Kevin Harvick surprisingly qualified back in 18th place on Friday. "We have just been off in qualifying every week so far," Harvick said. "Just not hitting the balance from practice to qualifying."
Still, don't count Harvick out. He won at PIR in November 2012 when he qualified 19th and again in March 2014 after qualifying 13th.
PENSKE PUZZLER -- Last weekend at Las Vegas, Brad Keselowski and Joey Logano swept the top two positions in the Kobalt 400 for Team Penske. But at Phoenix, Keselowski qualified 19th and Logano ninth, not the performance the team was looking for or expected.
"We haven't been exactly where we want to be speed-wise this weekend, but we haven't been in race trim yet so I am optimistic about that," said Keselowski. "My teammates have been fast, so there are things we can learn there and apply them."
BROTHER ACT -- One of the pleasant surprises of the early season is the improved performance of Austin Dillon, who comes into the Phoenix race 10th in points and qualified 15th for the Good Sam 500. Dillon says one secret of the team's success is the open -- and occasionally volatile -- conversations he has with veteran crew chief Slugger Labbe.
"We are like two brothers a little bit," Dillon said of Labbe. "We are both very aggressive personalities. He is not afraid to tell me when he thinks I've messed up and I'm not afraid to tell him when I think he has messed up. The good thing about that is when you leave, you can go home and drink a beer or Coke or whatever you wanted to after the race."
BRUTAL OUTING -- Qualifying at Phoenix was a nightmare for Hendrick Motorsports, as Jimmie Johnson crashed and Kasey Kahne lost an EFI unit, meaning they will both start from the back of the field. Dale Earnhardt Jr. qualified a disappointing 26th, with rookie Chase Elliott 17th.
"I got out of the car about when it started smoking, but I shut the car off in Turn 1 after I took the lap, and then in Turn 3 it started smoking a little," said Kahne. "And then, I could hear it running. So, I shut everything off, batteries, everything in there. And then I got out and it was still running. It just kept running until I drove away in the ambulance. So, I don't know. I'm just really confused on what was going on. I have no idea."
For his part, Johnson initially said he didn't know what happened, but later tweeted that the steering wheel fell off his car and he wanted his team to know what happened before he announced it publicly.
The hard impact meant Johnson will practice Saturday and race Sunday in a backup car.
"We will have to start over and find our travels and heights and all those kinds of things," said Johnson. "At least we still have (Saturday). If this was in Happy Hour (Saturday), it would be a whole different story."
REVERSAL OF FORTUNE -- Joe Gibbs Racing's dream 2015 season -- a Cup championship, 14 race victories and four cars in the Chase -- began with a nightmare weekend in this race last year, when Carl Edwards finished 13th at PIR and his three teammates all wound up outside the top 15. What ensued after Phoenix was an all-hands meeting and a change in direction that got the team back on track.
"When I came over to JGR, it kind of shocked me how I didn't realize how much JGR had struggled at Phoenix," said Edwards. "And they've made it a point to work hard on it, so we'll see what a year has gotten us here. Hopefully, it's good."
This time, though, JGR crushed the field, with Kyle Busch, Edwards and Denny Hamlin qualifying in the top three positions.
---
---