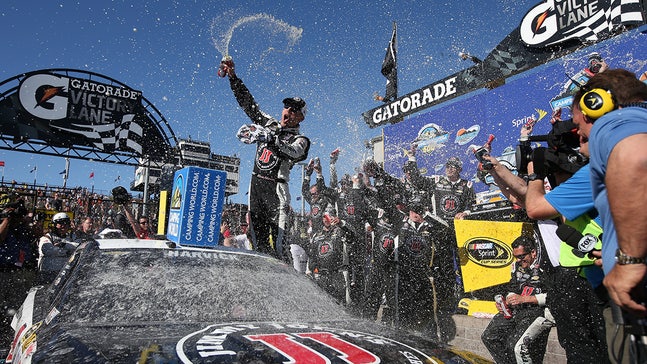 3 keys to winning Sunday's challenging race at Phoenix
Published
Mar. 13, 2016 9:27 a.m. ET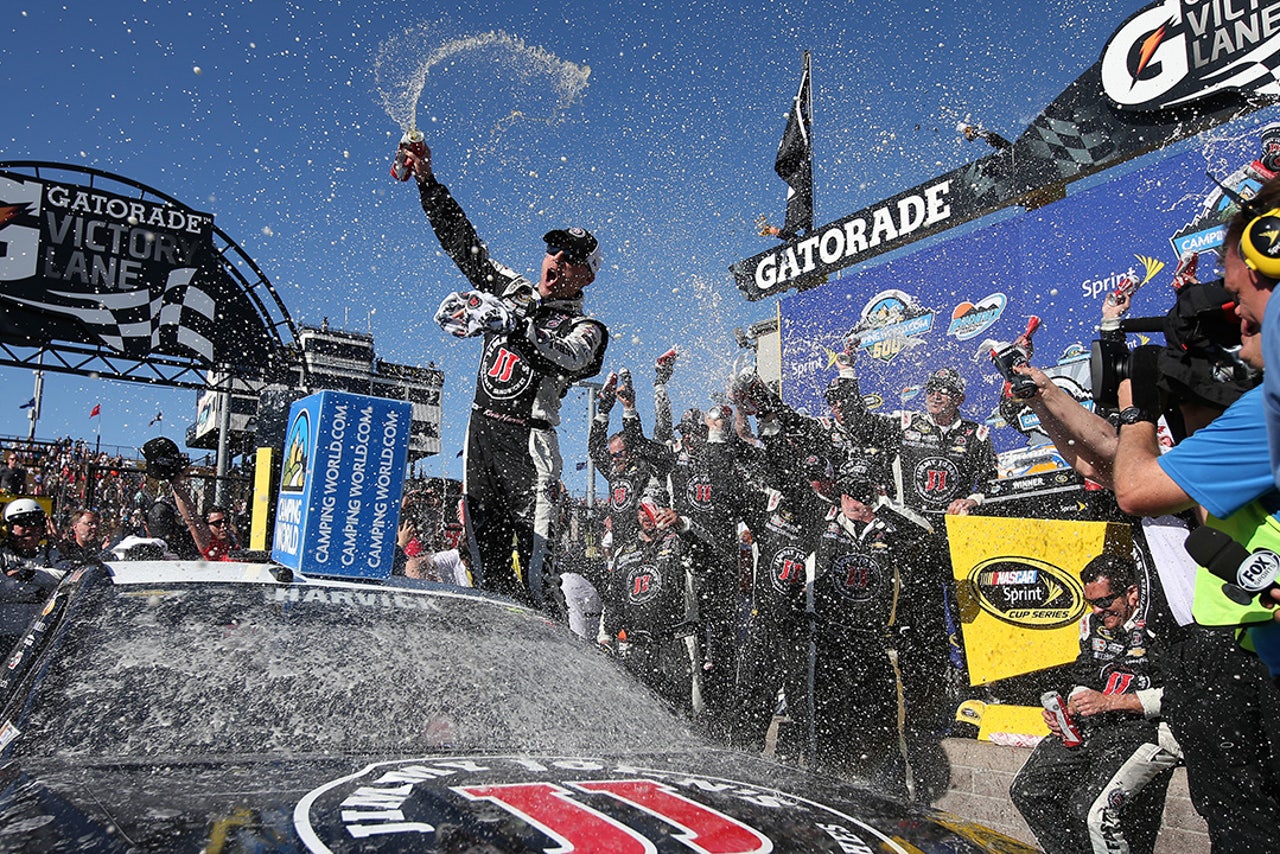 Phoenix International Raceway, site of Sunday's Good Sam 500, will post some unique challenges for drivers and crews alike.
The 1-mile PIR course is unlike any in NASCAR, with an oddly shaped dogleg on the backstretch, as well as very narrow front straightaway that makes passing very difficult.
Three Joe Gibbs Racing Toyotas will start up front, with Kyle Busch on pole, Carl Edwards second and Denny Hamlin third. The Stewart-Haas Racing Chevrolets of Kurt Busch and seven-time Phoenix winner Kevin Harvick have been very fast in practice, although Harvick starts back in 18th. 
Here are three keys to winning the Good Sam 500:
3. GET IT RIGHT -- This race is short, just 312 miles or 500 kilometers, hence the "500" in the title. Because it takes less than three hours to run and there aren't many pit stops, this isn't a race where a team has a lot of opportunities to tune and tweak on the car and hope to get it dialed in on the last pit stop. It has to be right from the start of the race.
2. STRATEGY -- Hendrick Motorsports teammates Jimmie Johnson and Kasey Kahne both have fast cars and both will start from the rear of the field. Virtually the only choice they have of winning is using pit strategy different than those of the cars starting out front -- taking two tires when the leaders take four, or staying out when the leaders pit, or maybe gambling on fuel mileage. 
Conversely, the JGR and SHR frontrunners will likely be more conservative on strategy because they have the fastest cars in the field and will start out with good track position. If an underdog wins, it will be because of a gamble. 
1. PIT ROAD -- You can write this down: Whoever wins the race will have a perfect final pit stop and an excellent last restart. With the field as tight and competitive as it is, and the track so hard to pass on, if a driver loses four or five spots on his last stop, he's done. By the same token, a muffed last restart can end chances at victory. And it goes without saying that in a short race, overcoming pit road penalties will be almost impossible.
---
---